IndyCar: Saturday Morning Update from Laguna Seca
It is a beautiful day here in the Monterey Bay area.  Yes, the mornings are cool and sometimes foggy, but the day warms up nicely and makes for good IndyCar racing.  Today will be much like yesterday except today the practice session starts at 10:45 am local time so the temperatures will be just starting to reach the lower 60 degrees at that time of day.
Interesting to listen to the concerns of the top two drivers in Friday's practice session.  Josef Newgarden, the number 2 Hitachi sponsored driver for Team Penske and Colton Herta, the number 26 Gainbridge sponsored driver for Andretti Autosport, both had the same to say about the size of the pit boxes this weekend due to 27 entries this race.
Herta commented, "It is like jam-packed.   We are like sardines in a can in pit lane this weekend.   I feel like there's 24 pit spots, but we're all crammed in there. It will be interesting."
"I think if there's a yellow flag pit stop, that will be very interesting. I think some guys might have to get pushed back and stuff."
Newgarden added with his thoughts, "I forget what the minimum box size is.   I feel like we're on it.   You can't go much smaller.   I mean, it's really difficult to get into your pit box."
"Yeah, hopefully it doesn't cause any problems, but the potential's there for sure.   If there's a yellow flag stop, we're all taking it, it's going to be tough."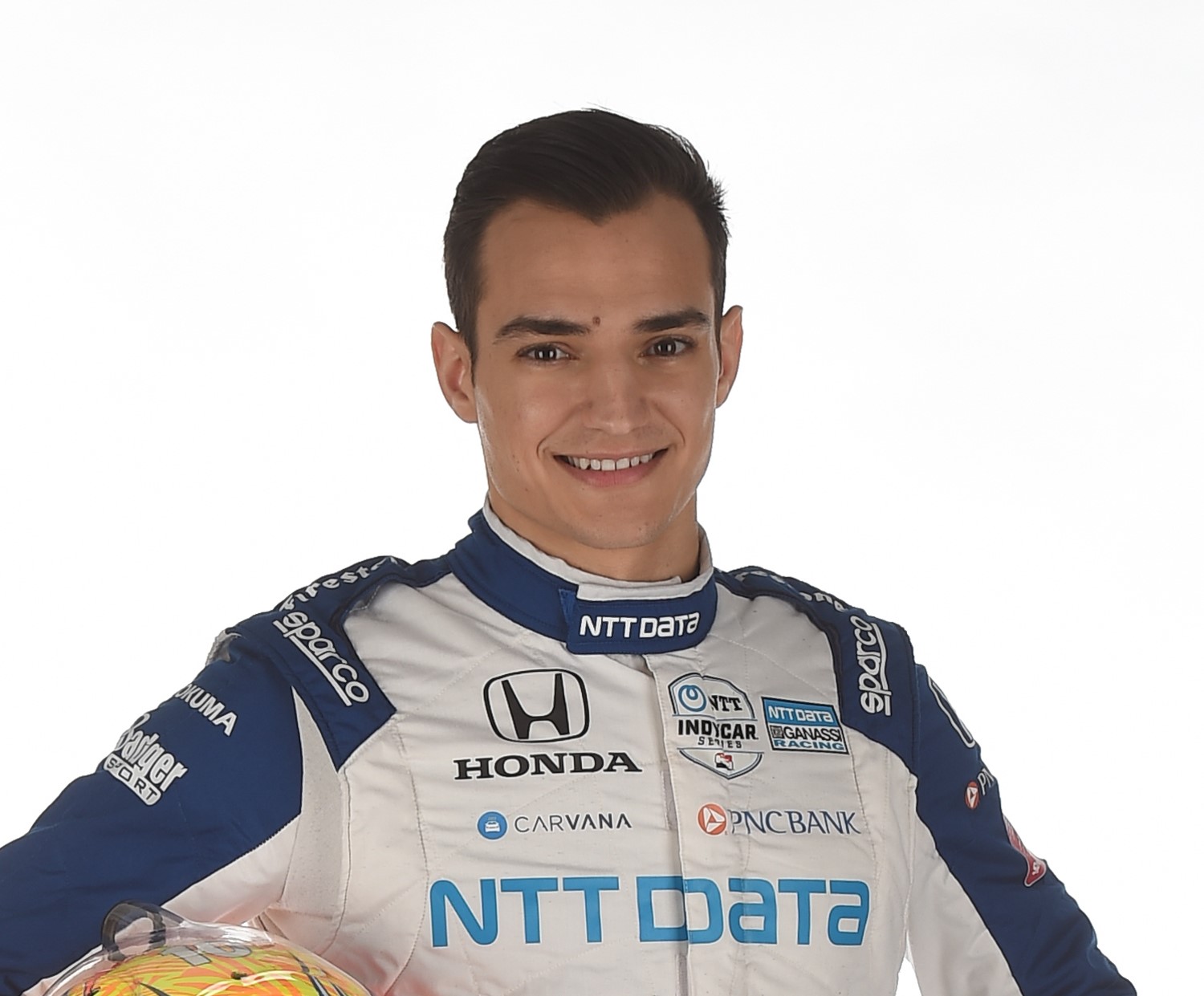 AR1 spoke with the series points leader, Alex Palou.  Palou, the number 10 NTT Data sponsored Ganassi Racing driver, is as cool as a cucumber after taking back the points lead last Sunday in a crazy Portland race.  "I am super confident", the young Spaniard replied.  "Especially after my win in Portland.  I tested twice here with this car and this team.  It is going to be a great weekend for us."
AR1 then asked what the thought about the Portland start.  "I understand it", Palou stated.  "Well no, I don't really understand it.  We got hit, both Dixon and I, from a driver that was starting P4 in a race that was 110 laps.   It does not really make sense that you push it that hard on corner one."
" But once it happened, we do the chicane, which was mandated by IndyCar.  We lost like six places, which was already a harsh penalty.  And then they decided to put as back to P15 or P17, or something like that.  I am not sure what the stewards were thinking."
"And the thing is, we got hit.  If we had not gotten hit and we go through the chicane, maybe I can understand.  I already got hit.  Why did you penalize me?"
"They said if the track is blocked and you get through the chicane, you go to the back.  The track was not blocked at any time.  So I feel they did not follow what they said.  Otherwise Scott (Dixon) and I would have stopped our cars and try to enter at turn one.  And that would have been dangerous."
"The results were great but they made us work for the win.  It worked out well but the normal thing would have been to finish 15th.  The team did all the work.  We had to overtake cars on track also."
The final IndyCar practice is at 10:45 am local time.   The Firestone Fast Six Qualifying is scheduled for 2:05 pm.
More to follow today.
Lucille Dust reporting live from Laguna Seca