IndyCar: Herta beats teammate Rossi to win Pole at Laguna Seca
Colton Herta drove his number 26 Gainbridge sponsored entry to his third pole of the 2021 season for the Firestone Grand Prix of Monterey.    Herta is no stranger to this track after he won this race in 2019 from the pole.
Herta earned the NTT P1 Award on Saturday with a top lap of 1 minute, 10.7994 seconds during the Firestone Fast Six in the No. 26 Gainbridge Honda fielded by Andretti Autosport with Curb-Agajanian. It was his seventh career pole and series high-tying third top spot of the season.
"I'm glad we ended up doing three (laps in final stint of qualifying) because I guess two wasn't enough," Herta said. "I really got to nail that third lap. The Gainbridge car was awesome, awesome, being powered by Honda. What an amazing track. I love this place so much. Two-for-two for poles here."
Herta has two poles and one victory at the 11-turn, 2.238-mile circuit that features the famous "Corkscrew" turn complex. His father, Bryan, who serves as his strategist, won INDYCAR SERIES races in 1998 and 1999 at this track, both also from the pole. Bryan Herta also won the pole here in 1997.
Alexander Rossi, driving the no 27 Napa entry for Andretti Autosport, qualified 2nd at 1:10.9951 , ahead of all the drivers going for the championship.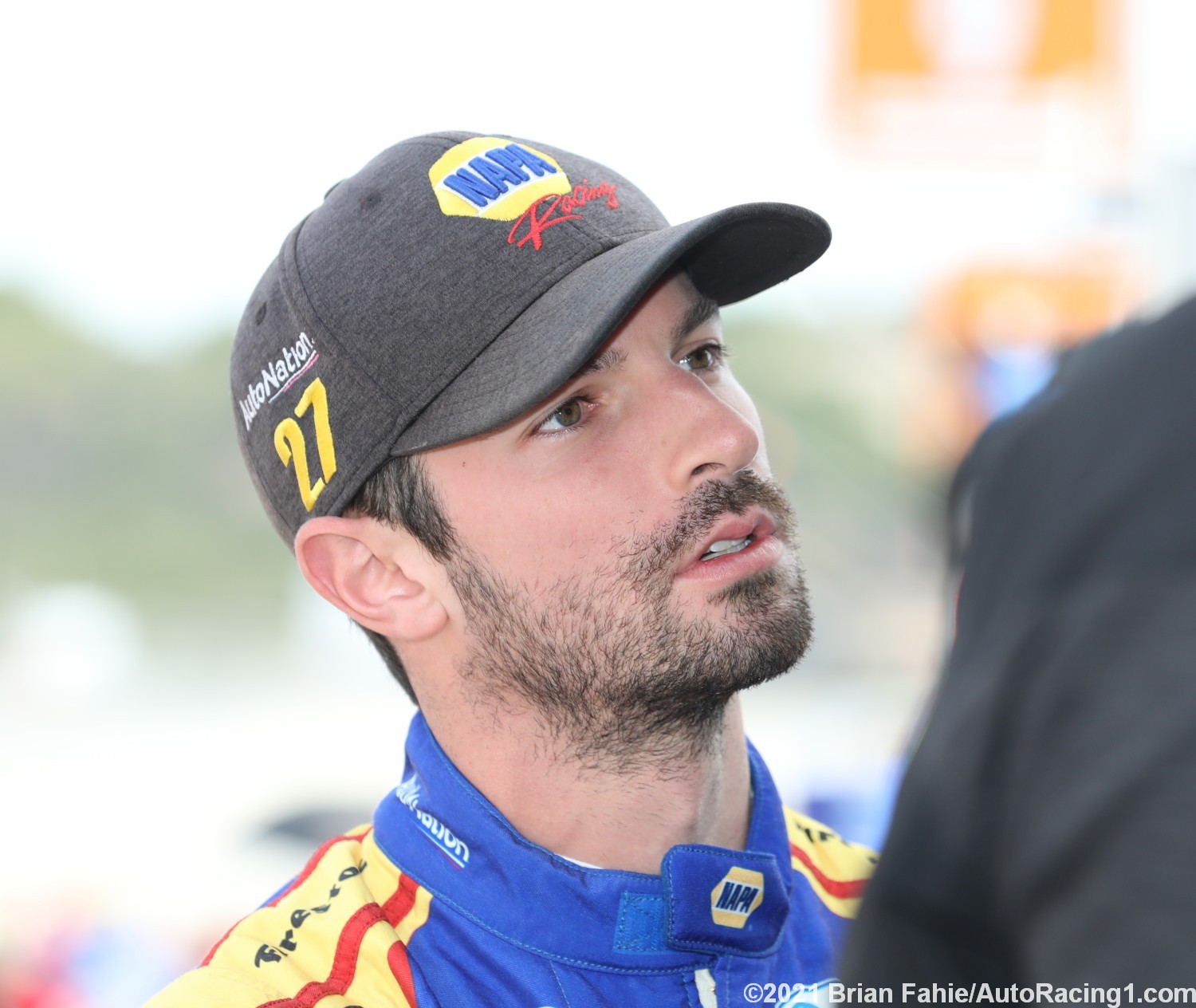 Will Power, will start 3rd after a top qualifying lap of 1:11.1317 in the No. 12 Verizon 5G Team Penske Chevrolet, managed to keep himself in the mix.
Alex Palou, the championship points leader, held on to the 4th position after a best lap of 1:11.3317 to start on row two tomorrow. Palou leads second-place O'Ward by 25 points with two races remaining in the season.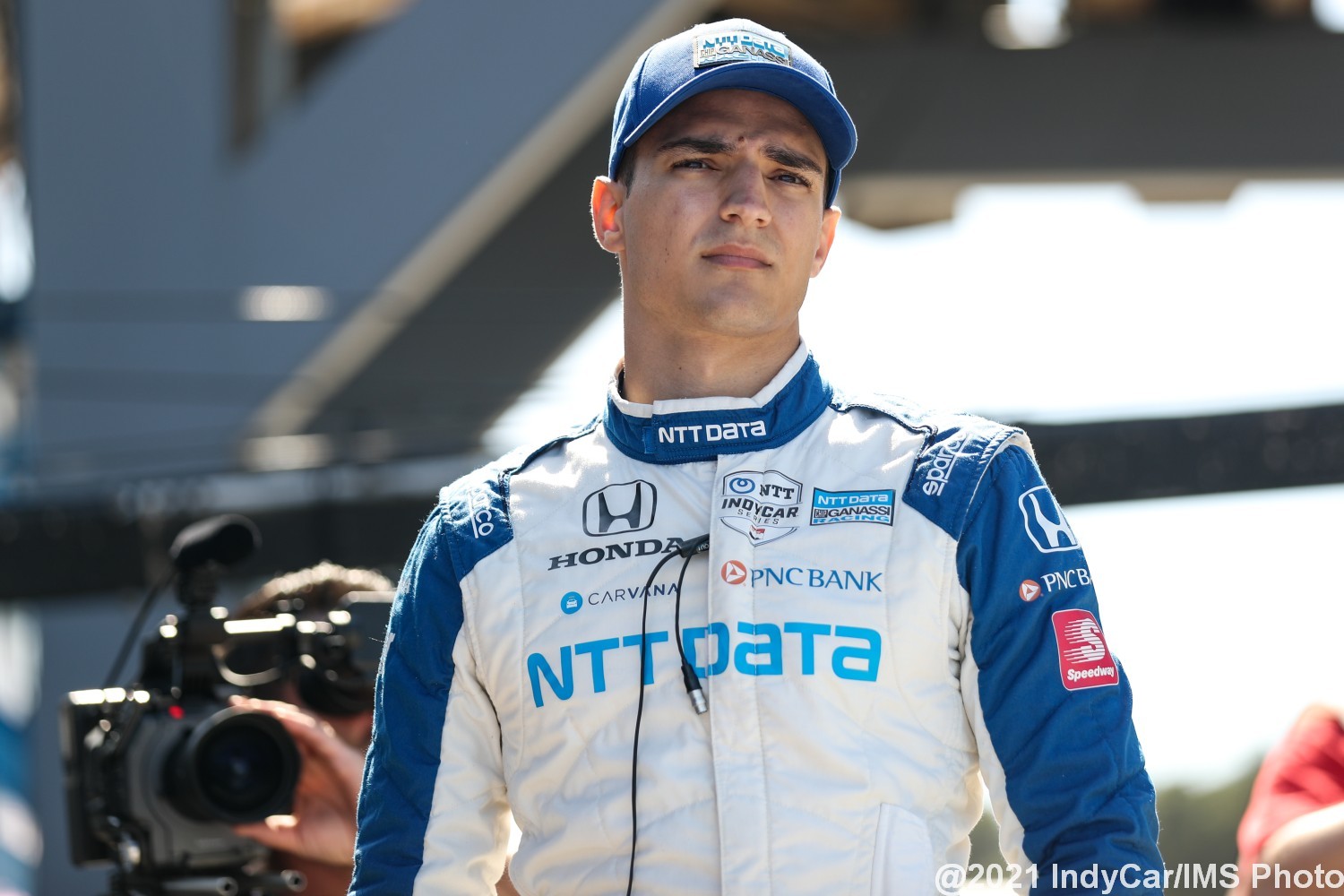 Starting the weekend 34 points behind Palou entering Laguna Seca, Newgarden, in a stacked group one qualifying segment which featured his title rivals Pato O'Ward, Scott Dixon and Marcus Ericsson, Newgarden lacked the speed to advance.
Oliver Askew, driving the No 45 HyVee for Rahal Letterman Lanigan entry, qualified 5th for his first run at Laguna Seca in an IndyCar.
Pato O'Ward,  qualified 6th in his No. 5 Arrow McLaren SP Chevrolet after a spin in the gravel, two spots behind his title contender Palou.
Another title contender, Scott Dixon, sitting fourth in the points standings, just missed the fast six session.  Dixon will start 8th behind  his Ganassi Racing teammate Marcus Eriksson, also a title contender.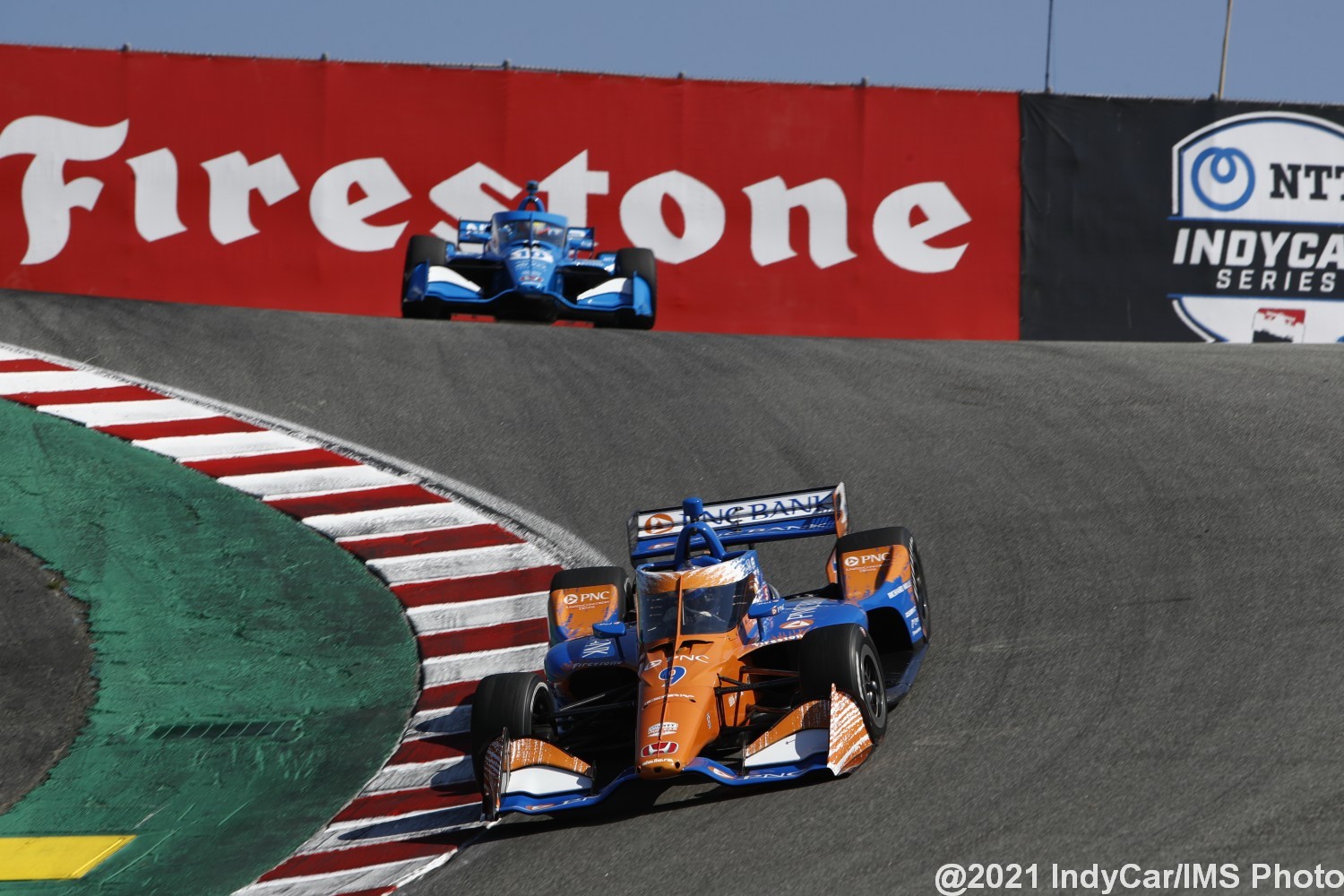 Select Quotes
Colton Herta (Andretti Autosport Honda) Pole qualifier, third pole of 2021, seventh career Indy car pole "We have a great car, to be honest.  It's awesome to be powered by Honda.  What an amazing track, I love this place. You have to drive right to 100% at this track, especially in the final [qualifying] round when you're on used tires on a track that typically uses up tires quickly.  Tire [wear] will also be critical here tomorrow, we need to learn how long we can make the tires last before the big 'fall off' in times takes place."
Alex Palou (Chip Ganassi Racing Honda) Championship points leader, qualified fourth: "It was an interesting session, I would say. We lacked a bit of pace in [the first round of qualifying], but we made it up in the fast 12 [second round]. We were really really strong, and I was looking forward to the fast six [final round qualifying]. But, unfortunately, we didn't have the pace today to fight for pole position on the used 'reds' [soft compound Firestone tires]. Starting fourth tomorrow, the second row, is always good and we know we have a really strong race car. So, yeah, looking forward to it. Three [expected pit] stops, should be an exciting race, and hopefully we can overtake three guys!"
Oliver Askew (Rahal Letterman Lanigan Honda) Qualified fifth, tied his career-best Indy car starting position: "Fantastic qualifying today for the Hy-Vee #45 guys from Rahal Letterman Lanigan. I felt really good in the car, and the car complemented me as well. When you get it right around here, it feels really good.  When you get it wrong, not so much—but today we got it right. It was a really enjoyable session and I'm looking forward to starting in the top five tomorrow. I know I have a really good pit crew, we had one of the best times on pit road in [his first race at] Portland and hopefully we can capitalize on that. Looking for a clean race tomorrow and hopefully, we can move forward!"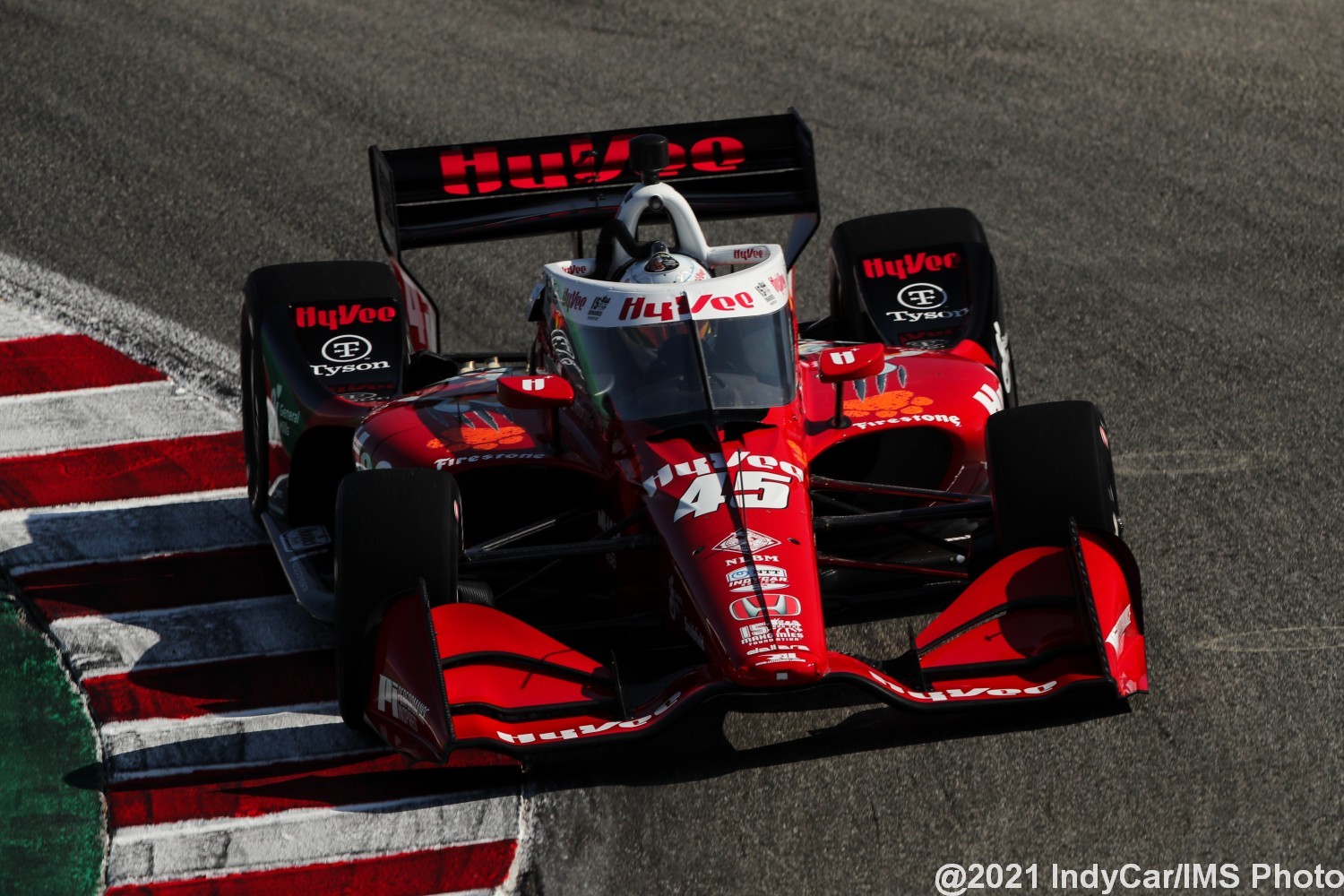 WILL POWER, NO. 12 VERIZON 5G TEAM PENSKE CHEVROLET – Qualified 3rd
WAS THERE ANYTHING LEFT IN THAT VERIZON 5G MACHINE IN THE FAST SIX SESSION?
"Yeah, there was a little bit left there in the last corner. But everywhere else, it was as good as it got there. It was a good lap."
YOU WERE ON THE PODIUM HERE TWO YEARS AGO. WHAT DO YOU THINK IS THE OUTLOOK FOR THE RACE TOMORROW AFTERNOON?
"Hopefully a challenge for a win."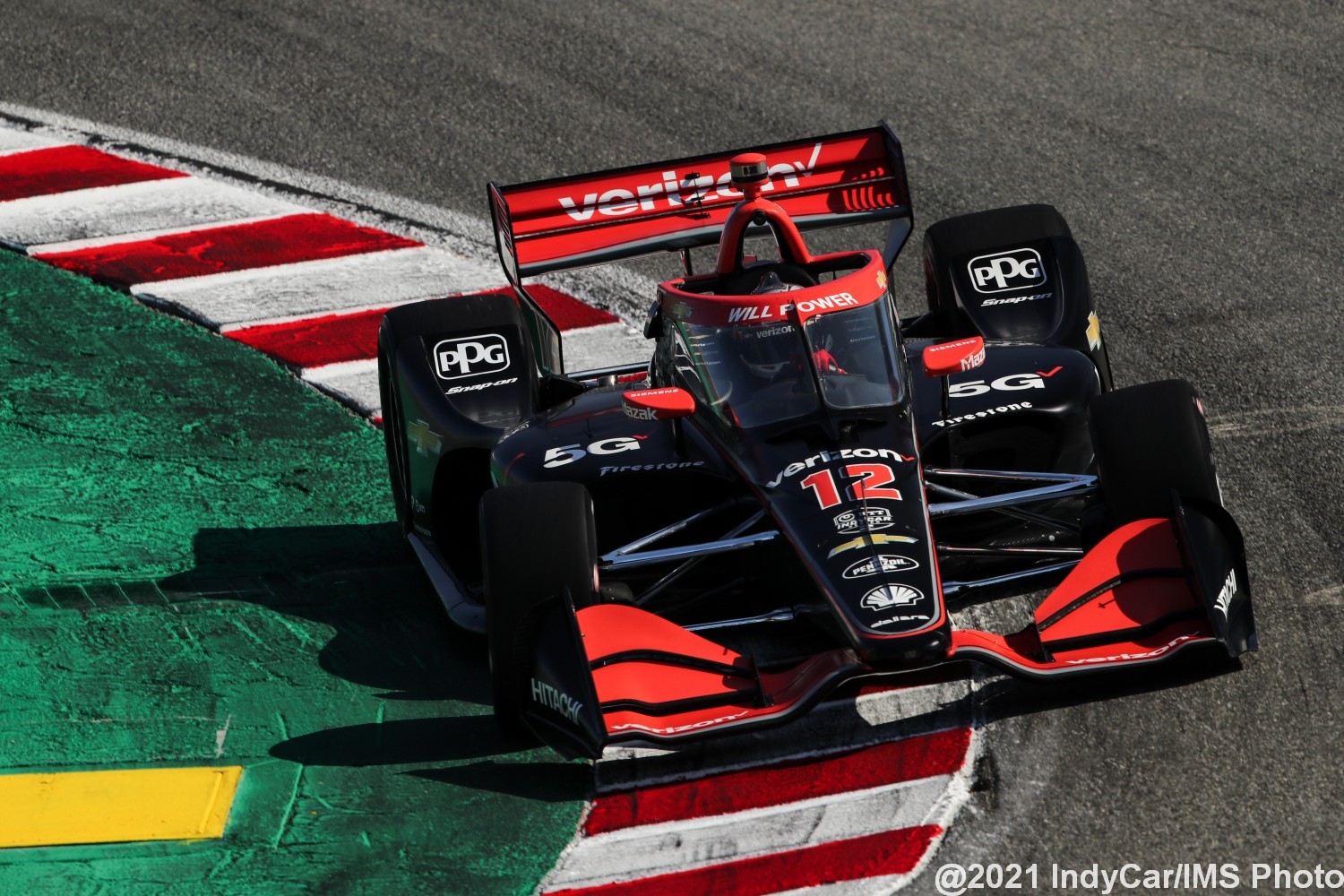 PATO O'WARD, NO. 5 ARROW MCLAREN SP CHEVROLET – Qualified 6th
WE SAW YOU SPIN OUT THERE. IT'S BEEN AN ADVENTUROUS DAY OVERALL. CONSIDERING ALL THAT, HOW PLEASED ARE YOU TO BE A PART OF THE FIRESTONE FAST SIX?
"This was our maximization. The best we did in practice was 20th just because we were all over the place. We didn't really have the balance correctly and I'm happy with sixth. Fifth obviously, would have been better, but I was pushing just to try to get every ounce out of the car. We made it to the Fast Six, which seemed kind of like a long haul for us going into qualifying, but we accomplished it. So, I'm happy with the changes that we made. Now we need to make the race car go faster and see what we can do in the race"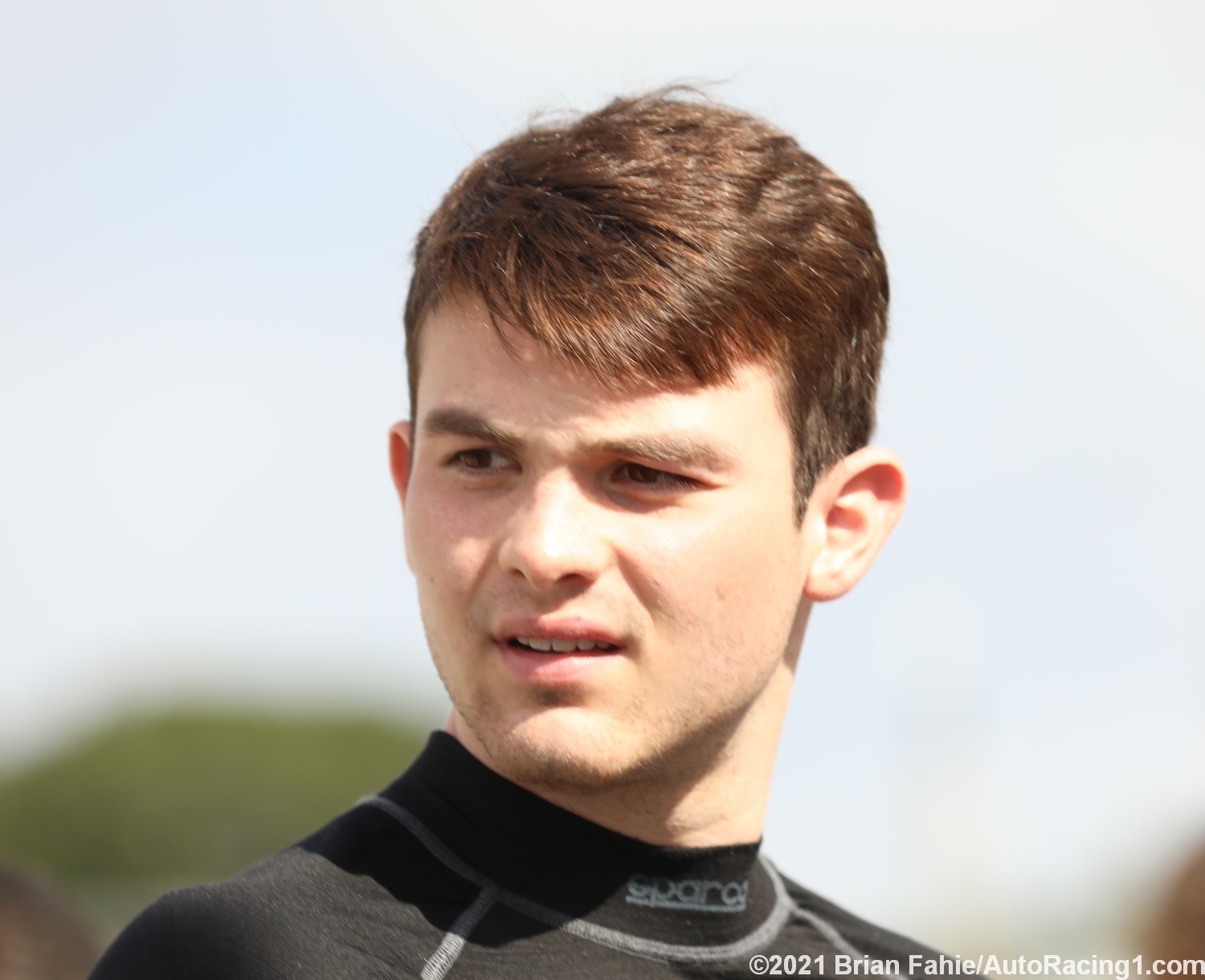 LOOKS LIKE YOU WILL LINE-UP BEHIND THE GUY YOU ARE CHASING FOR THE CHAMPIONSHIP IN ALEX PALOU. WHAT CAN WE EXPECT AT THE START OF THIS RACE TOMORROW?
"I'm a bit in the Ganassi group because I think Marcus (Ericsson) and Scott (Dixon) are in the row behind me. I guess we'll have to see tomorrow."
JOSEF NEWGARDEN, NO. 2 HITACHI TEAM PENSKE CHEVROLET, QUALIFIED 17TH:
"Obviously, not the result we were looking for. We showed good pace yesterday and were on the right path this morning but we just missed in qualifying. Unfortunate as we've made things more difficult for ourselves. Regardless, we're focused on doing everything we can to move forward and we'll be ready to get to work tomorrow."
Qualifying Results
| | | | | | | |
| --- | --- | --- | --- | --- | --- | --- |
| Rank | Car | Driver Name | Engine | Time | Speed | Session |
| 1 | 26 | Herta, Colton | HONDA | 01:10.7994 | 113.798 | Round 3 / Firestone Fast Six |
| 2 | 27 | Rossi, Alexander | HONDA | 01:10.9951 | 113.484 | Round 3 / Firestone Fast Six |
| 3 | 12 | Power, Will | CHEVY | 01:11.1317 | 113.266 | Round 3 / Firestone Fast Six |
| 4 | 10 | Palou, Alex | HONDA | 01:11.3317 | 112.948 | Round 3 / Firestone Fast Six |
| 5 | 45 | Askew, Oliver | HONDA | 01:11.8937 | 112.065 | Round 3 / Firestone Fast Six |
| 6 | 5 | O'Ward, Pato | CHEVY | 01:24.2715 | 95.605 | Round 3 / Firestone Fast Six |
| 7 | 8 | Ericsson, Marcus | HONDA | 01:11.2581 | 113.065 | Elimination Round 2 / Top 12 |
| 8 | 9 | Dixon, Scott | HONDA | 01:11.2768 | 113.035 | Elimination Round 2 / Top 12 |
| 9 | 22 | Pagenaud, Simon | CHEVY | 01:11.3067 | 112.988 | Elimination Round 2 / Top 12 |
| 10 | 59 | Chilton, Max | CHEVY | 01:11.3088 | 112.985 | Elimination Round 2 / Top 12 |
| 11 | 29 | Hinchcliffe, James | HONDA | 01:11.4567 | 112.751 | Elimination Round 2 / Top 12 |
| 12 | 15 | Rahal, Graham | HONDA | 01:12.5932 | 110.986 | Elimination Round 2 / Top 12 |
| 13 | 51 | Grosjean, Romain (R) | HONDA | 01:11.5303 | 112.635 | Elimination Round 1 / Group 1 |
| 14 | 18 | Jones, Ed | HONDA | 01:11.4692 | 112.731 | Elimination Round 1 / Group 2 |
| 15 | 7 | Rosenqvist, Felix | CHEVY | 01:11.5446 | 112.612 | Elimination Round 1 / Group 1 |
| 16 | 3 | McLaughlin, Scott (R) | CHEVY | 01:11.5767 | 112.562 | Elimination Round 1 / Group 2 |
| 17 | 2 | Newgarden, Josef | CHEVY | 01:11.5503 | 112.603 | Elimination Round 1 / Group 1 |
| 18 | 20 | Daly, Conor | CHEVY | 01:11.5921 | 112.538 | Elimination Round 1 / Group 2 |
| 19 | 28 | Hunter-Reay, Ryan | HONDA | 01:11.6721 | 112.412 | Elimination Round 1 / Group 1 |
| 20 | 60 | Harvey, Jack | HONDA | 01:11.6689 | 112.417 | Elimination Round 1 / Group 2 |
| 21 | 14 | Bourdais, Sebastien | CHEVY | 01:11.9776 | 111.935 | Elimination Round 1 / Group 1 |
| 22 | 06 | Castroneves, Helio | HONDA | 01:11.8071 | 112.201 | Elimination Round 1 / Group 2 |
| 23 | 30 | Sato, Takuma | HONDA | 01:12.1443 | 111.676 | Elimination Round 1 / Group 1 |
| 24 | 21 | VeeKay, Rinus | CHEVY | 01:12.2843 | 111.460 | Elimination Round 1 / Group 2 |
| 25 | 48 | Johnson, Jimmie (R) | HONDA | 01:12.2865 | 111.456 | Elimination Round 1 / Group 1 |
| 26 | 77 | Ilott, Callum (R) | CHEVY | 01:12.3558 | 111.350 | Elimination Round 1 / Group 2 |
| 27 | 4 | Kellett, Dalton | CHEVY | 01:12.6055 | 110.967 | Elimination Round 1 / Group 2 |