IndyCar Renews Multi-year Agreement with WeatherTech Raceway Laguna Seca
The NTT INDYCAR SERIES confirmed its return to the coastal destination of Monterey County and WeatherTech Raceway Laguna Seca on Sept. 19. The announcement of a multiyear agreement came just minutes before teams revved up for the Firestone Grand Prix of Monterey that was shown live on the NBC network at noon PT.
The announcement also included the provisional 2022 NTT INDYCAR SERIES schedule, which places WeatherTech Raceway Laguna Seca as the host circuit for the season finale, Sept. 9-11, 2022.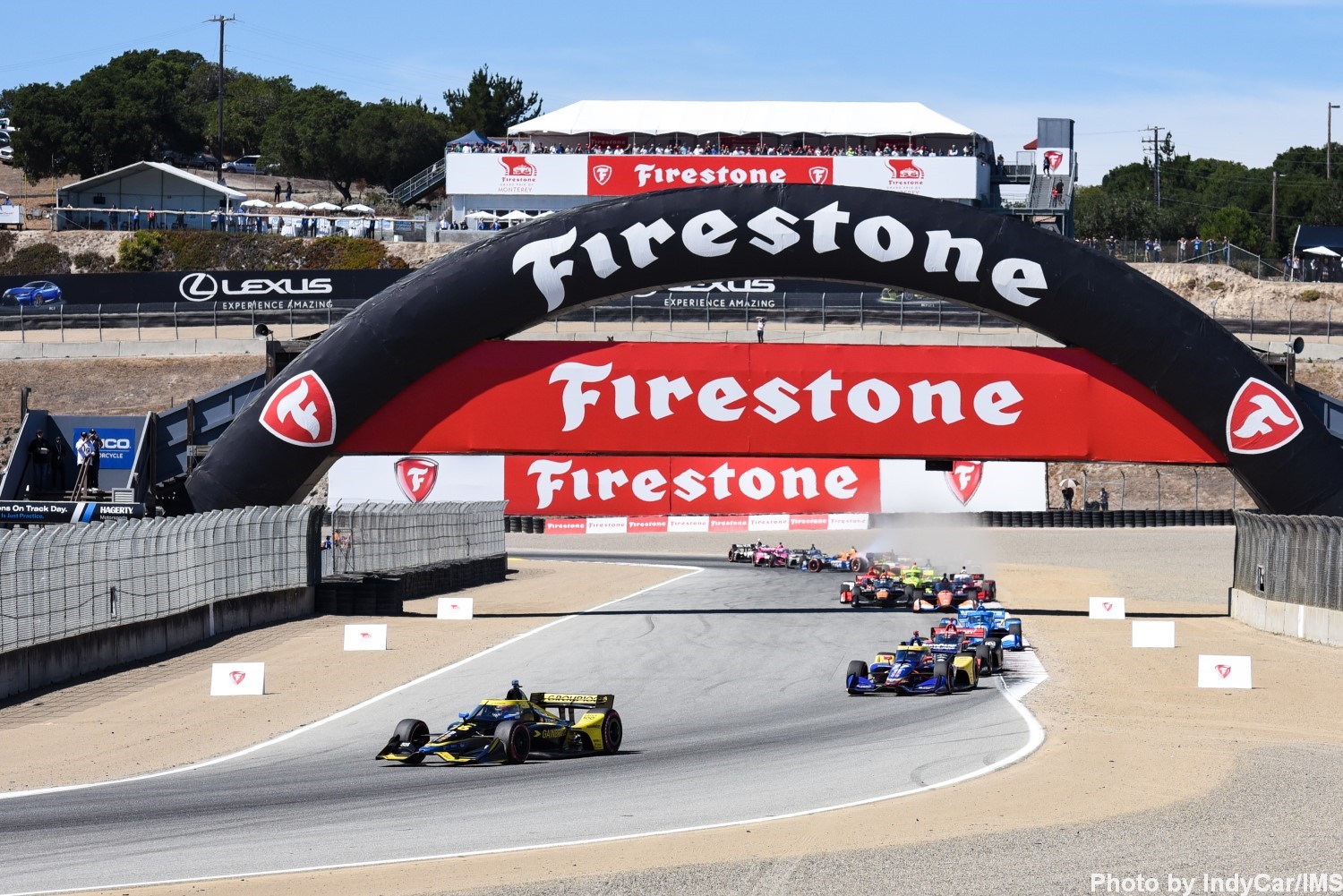 "The Monterey community and businesses have always held the INDYCAR SERIES in the highest regard," said John Narigi, president and general manager of WeatherTech Raceway Laguna Seca. "Our track has seen such memorable moments as Alex Zanardi's "The Pass," Bobby Rahal's unprecedented four consecutive race wins, which led to the naming of the "Rahal Straight," and Mario Andretti's final race as part of his Arrivederci tour and the naming of the Andretti Hairpin. We look forward to more memories being made in the coming years."
"We were proud to return historic WeatherTech Raceway Laguna Seca to the NTT INDYCAR SERIES in 2019 and it is gratifying to know their great event will continue to be a part of the schedule for years to come," said Penske Entertainment Corp President and CEO Mark Miles. "The action-packed layout and world-famous corners have proven to be a spectacular showcase for North America's premier open-wheel series.
"It remains an important addition to our calendar and a picturesque backdrop to the championship. INDYCAR is pleased to continue our partnership and looks forward to many more opportunities to spotlight the audacious athletes that make up the NTT INDYCAR SERIES."
WeatherTech Raceway Laguna Seca continues to expand its experiential activities for families by adding go-karts, a Ferris wheel, food trucks and an abundance of exhibitors to heighten the experience. The full 2022 WeatherTech Raceway Laguna Seca season will be announced in the coming days.