IndyCar: Laguna Seca Postscript
A wise man once told me that if you listen closely to people, they'll tell you exactly who they are. Let's take this wisdom and apply it to the NTT INDYCAR Series.
Alex Palou has spent a lot of 2021 telling us exactly who he is. Despite his relative youth, the 24-year-old Spaniard's blend of aggression, speed and heads-up driving has vaulted him to a commanding lead in the series championship with one race to go. While he has won three times, it is what Palou has done is his not-so-perfect weekends that has set him apart. For example, if fifth-place is the maximum available, Palou will manage to bring the car home fifth. This weekend second-place was the maximum available and Palou didn't do anything crazy or stupid to try and force something that wasn't there. In what was nothing of a surprise, he finished second.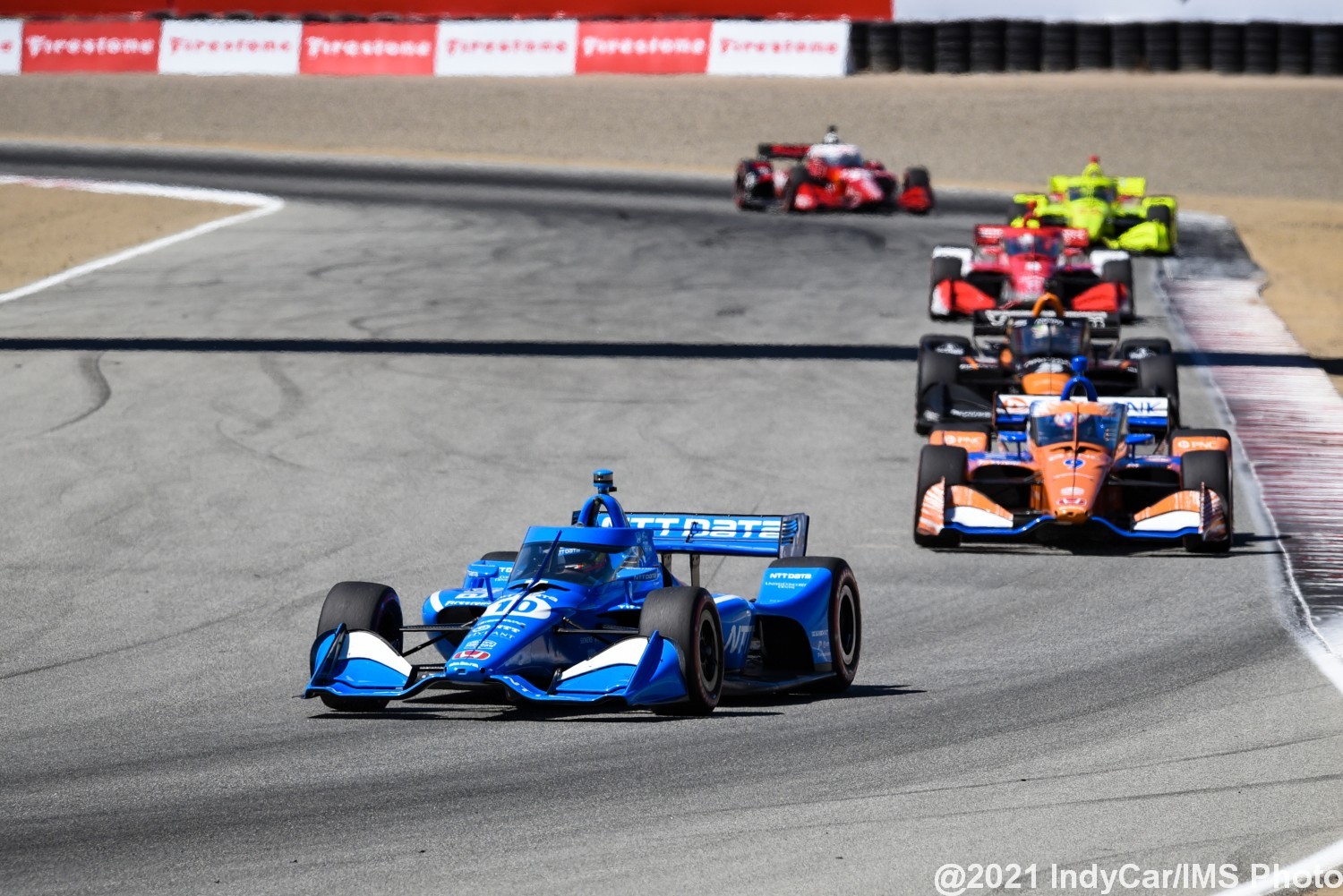 Of course, the reason second-place was the most available to Palou Sunday at Mazda Raceway Laguna Seca was the presence of one Colton Herta. In his brief IndyCar career, young Herta has also told us who exactly who he is.
Typically, when Herta qualifies at the front, you know he's going to be hard to stop. In three races this season (St. Pete, Nashville, and Laguna), Herta has been unquestionably the most dominant car. When Herta has the most dominant car, only driver error or flukish events (see Nashville) will stop him. Given his proclivity to dominate weekends, combined with his seemingly prodigious DNA for Laguna Seca (more on that below), it is no surprise Herta dominated this weekend's proceedings.
Romain Grosjean has spent many more years than Palou and Herta telling us who he is. Always walking the tightrope between pure speed and utter catastrophe, Grosjean has long been a supreme talent with perhaps even greater propensity to implode. Given who he is and has always been, it is not the least bit surprising that Romain Grosjean not only managed to crash the pace car and turn in the most impressive drive of the race, all in the same weekend.
Let's tackle those stories and more, beginning with the First Family of Laguna Seca.
Herta
I'll concede that I didn't research what follows through the entirety of American Championship Racing. However, Colton Herta's second win at Mazda Raceway Laguna Seca means that the father-son combination of Bryan and Colton have won at the same track multiple times. This puts the Hertas in a group that at least to my knowledge includes only Mario and Michael Andretti and Al Unser Sr. and Jr. The Andrettis, managed to each win multiple times at 6 tracks (Nazareth, Milwaukee, Long Beach, Portland, Road America, and Michigan), while the Unsers managed the trick at Indianapolis and Milwaukee.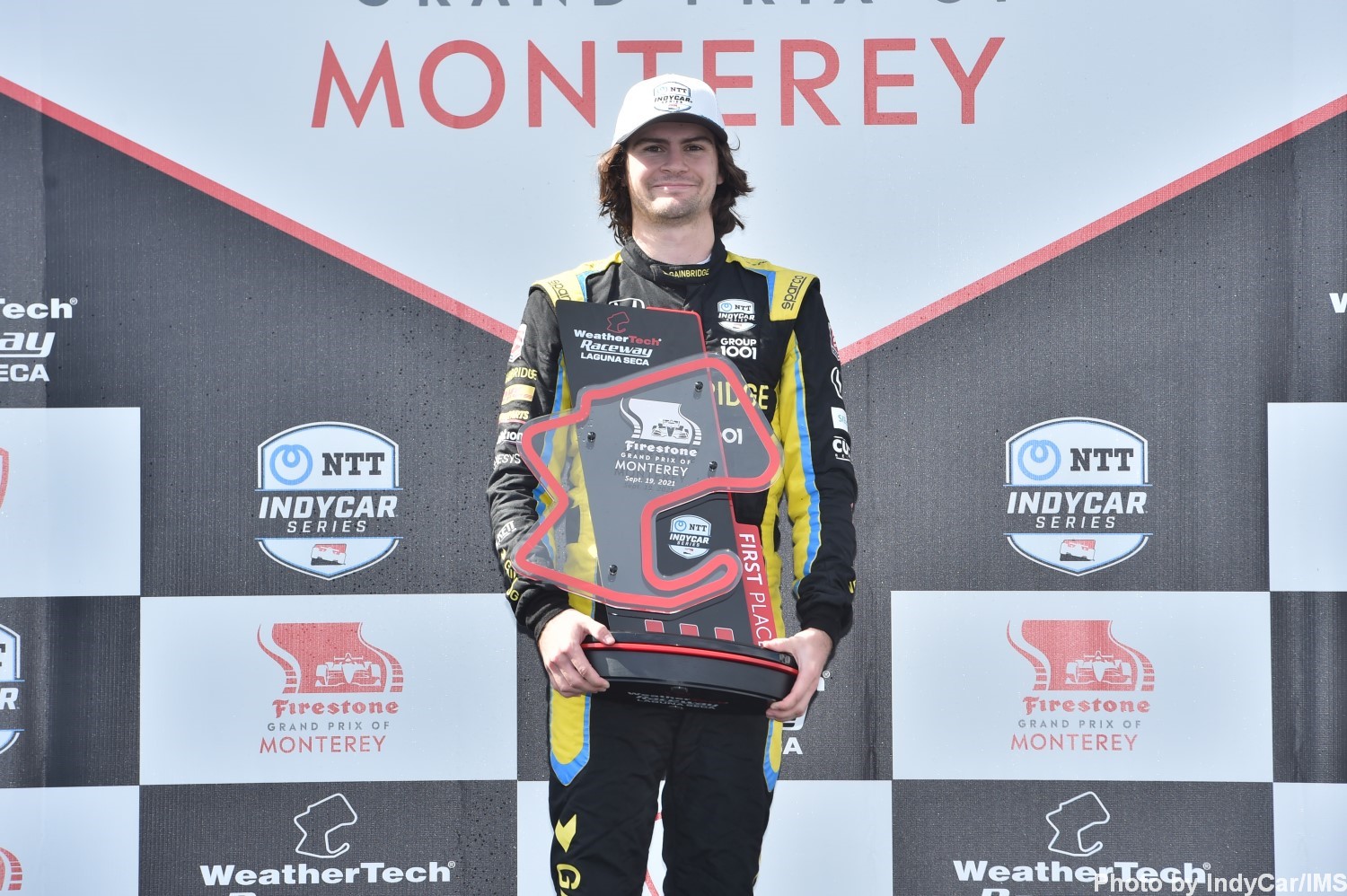 There are of course other father-son combinations to find victory lane in American Championship Racing. Tony (father) sand Gary (son) Bettenhausen won a total of 28 races, and both won once at Trenton.
Graham Rahal managed to sweep the doubleheader at Detroit in 2017 giving him two victories on Belle Isle, a track where his father Bobby won, once.
But as far as I know for father and son to each win at the same place multiple times, at least in the last half-century, the names on the list are Unser, Andretti, and now, Herta. Impressive stuff.
Palou
While no one was catching Colton Herta this weekend, I said after his win at Portland last week that Alex Palou has been definitively the best driver in the series this year. What has impressed me so much the last week has been how the 24-year-old bounced back after the misfortune at Indy and Gateway. Remember, Palou lost an engine with a few laps left at the Indy road course before being taken out at Gateway by Rinus Veekay. Furthermore, at Portland, Palou bounced back from a dubious first lap penalty to come back and win.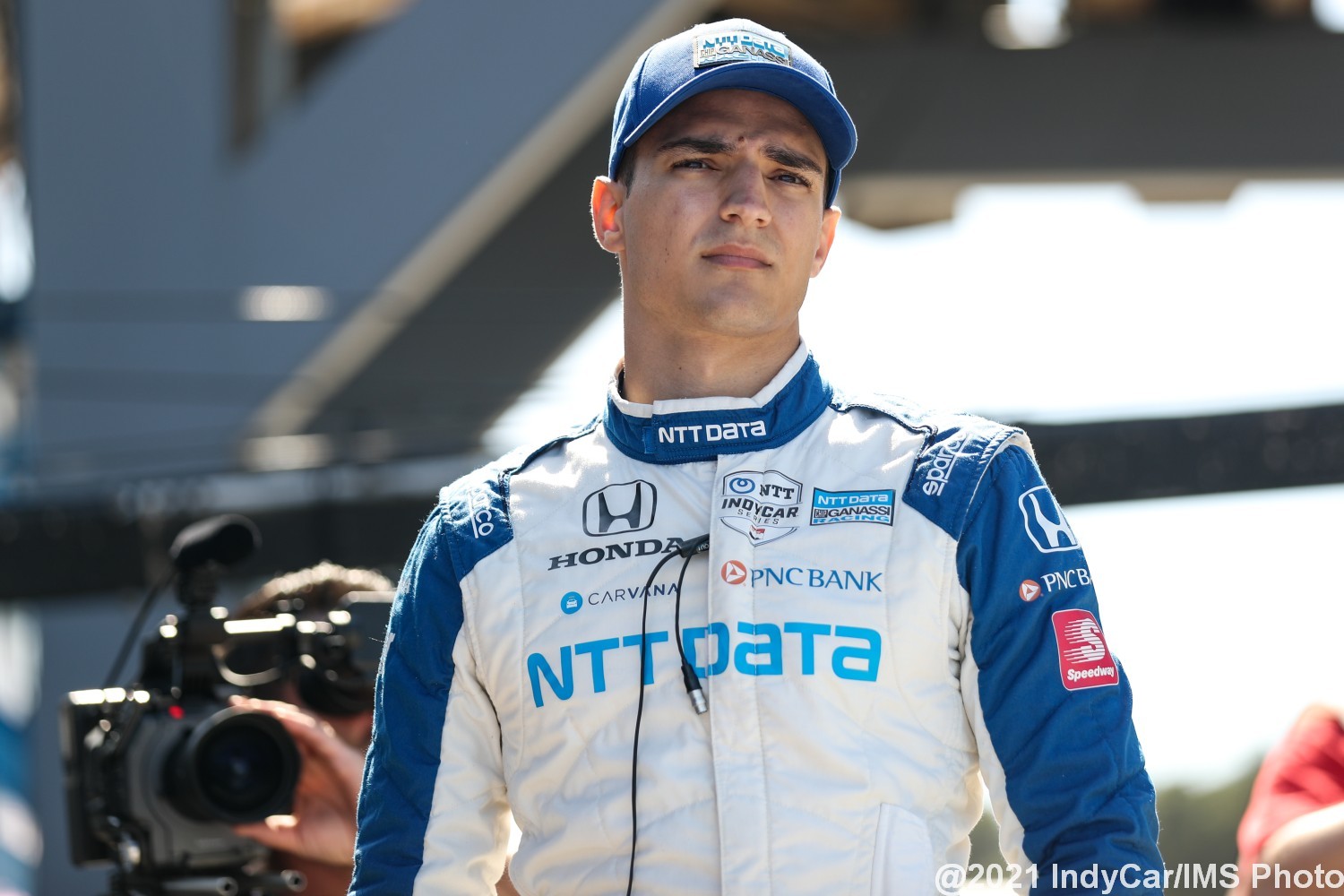 Any of the three setbacks mentioned above might have derailed drivers of lesser mental fortitude. Palou simply got on with life and in the past two rounds has maximized the results available to him.
Entering the final round at Long Beach, Palou has a formidable 35-point lead on Patricio O'Ward. And with all due respect to O'Ward, Palou deserves to win this year's title.
Racing
Let's face it: Laguna Seca has never really produced entertaining racing. In fact, entering this weekend other than the Zanardi-Herta deal in 1996, I'm not sure I could have named a memorable Laguna Seca race. Mid-Ohio with a Corkscrew and better scenery would in my opinion be a more than fair characterization.
However, let's give some credit where credit is due. For one, I have used this space to criticize what I perceived to be some wanker-level driving at places like Nashville this year. However, other than the Rossi spin there were no caution periods this weekend. So well done to the drivers.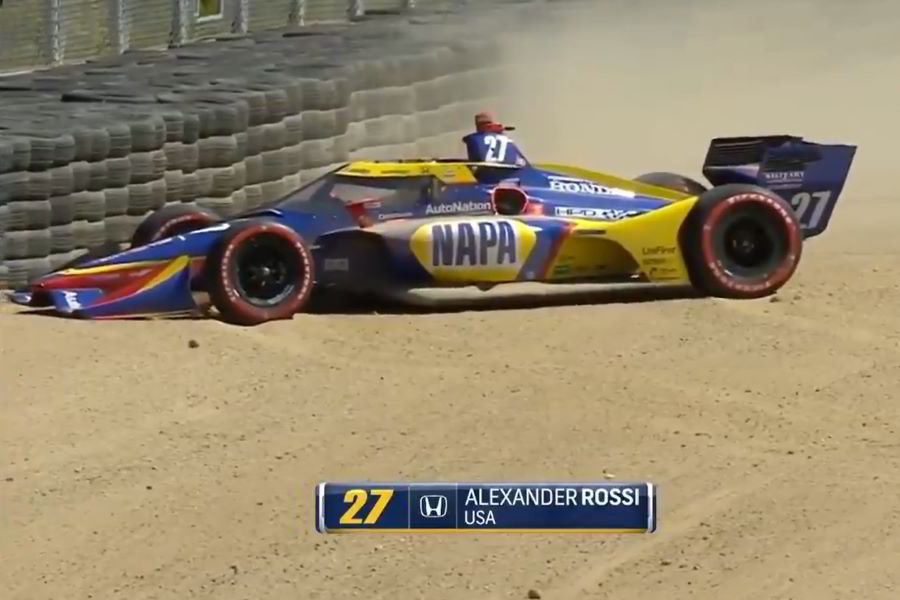 Furthermore, with the tire degradation, and the different compounds there were multiple strategies and opportunities for drivers to overtake. Well done there to the series and Firestone.
While Herta checked out early at the front, there were multiple entertaining battles throughout the field producing the best race I can remember at Laguna Seca.
Penske
It's been a pretty dreadful West Coast swing thus far for Team Penske. Of course, the powerhouse team failed to have any of its four cars make it out of first round qualifying at Portland. The race was a little better, but the team's best finish was only Josef Newgarden coming home 5th. Sadly, Newgarden once again carried the banner for Penske at Laguna Seca, finishing a team best 7th.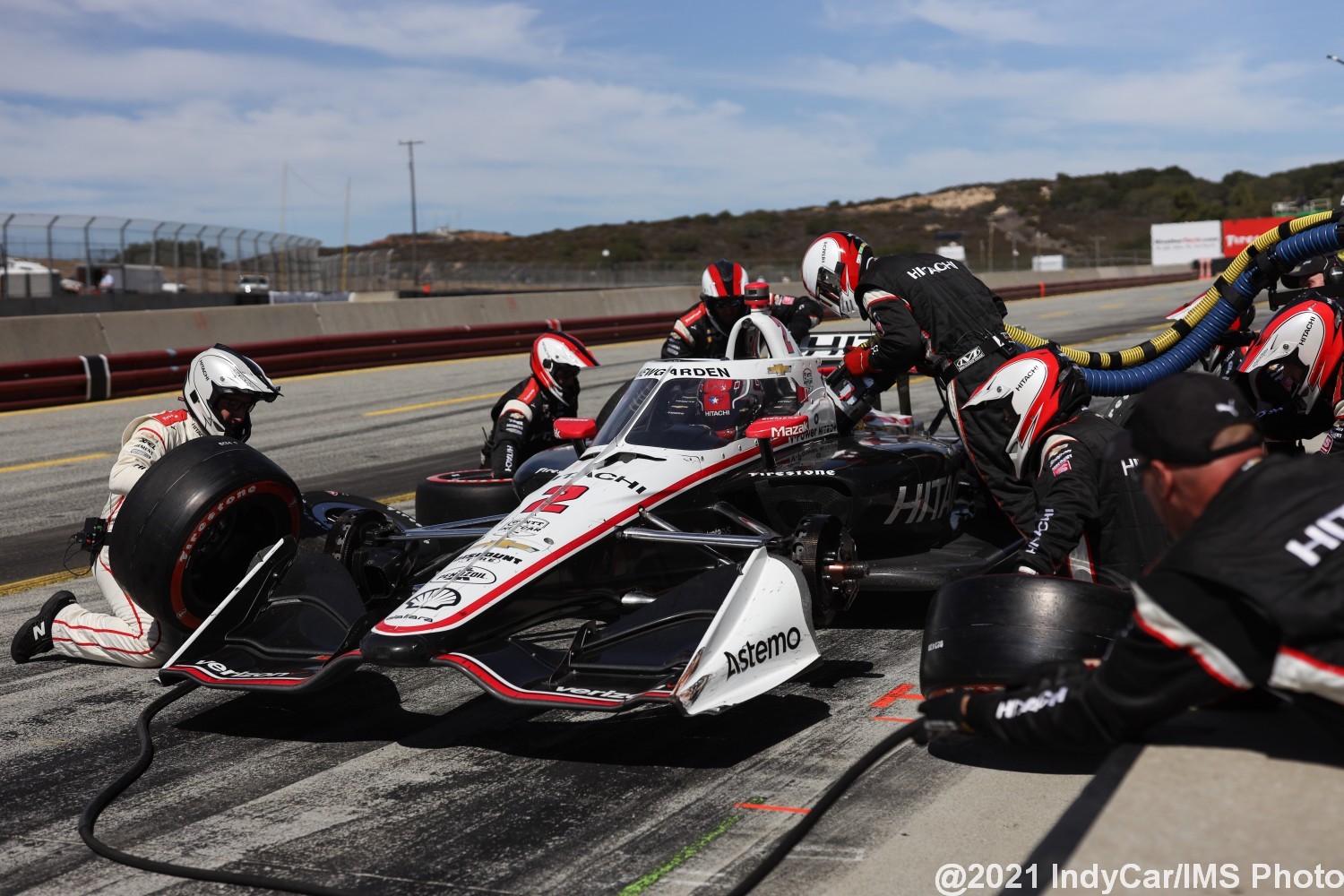 Entering Long Beach next week, Penske has a mere three wins this season. And in terms of victories, Team Penske is set to have the fewest wins in a season, when they also had three wins. However, that year the team had clear speed, managing to score pole in 12 of 15 races, and placing three drivers in the top-5 of the championship. Only Newgarden has been in championship contention this season.
For me, one would have to go back to 2007 to find a worse Penske season that 2021. That year, Sam Hornish and Helio Castroneves each managed one win and finished 5th and 6th respectively in the championship.
YIKES!!!!!
What do these numbers mean to you: 18, 16, 24, 24, 21, 17, 18? If you're wondering, those are Rinus Veekay's last 7 finishes. Since winning on the IMS road course, having a strong run in the Indy 500 to finish 8th and a second-place in Detroit, the 21-year-old Dutchman has been nowhere. Furthermore, Ed Carpenter Racing hasn't been exactly lighting the world on fire. Conor Daly has zero top-10 finishes this season.
What exactly happened after what seemed to be a breakthrough win on the IMS road course? Your guess is as good as mine.
Jimmie
I've made Jimmie Johnson updates a regular part of these postscripts. Johnson finished 17th this weekend, and legitimately raced for position with drivers such as Max Chilton and James Hinchcliffe. He has legitimately gotten better in recent weeks and the silly mistakes that were quite common early seem to be a thing of the past.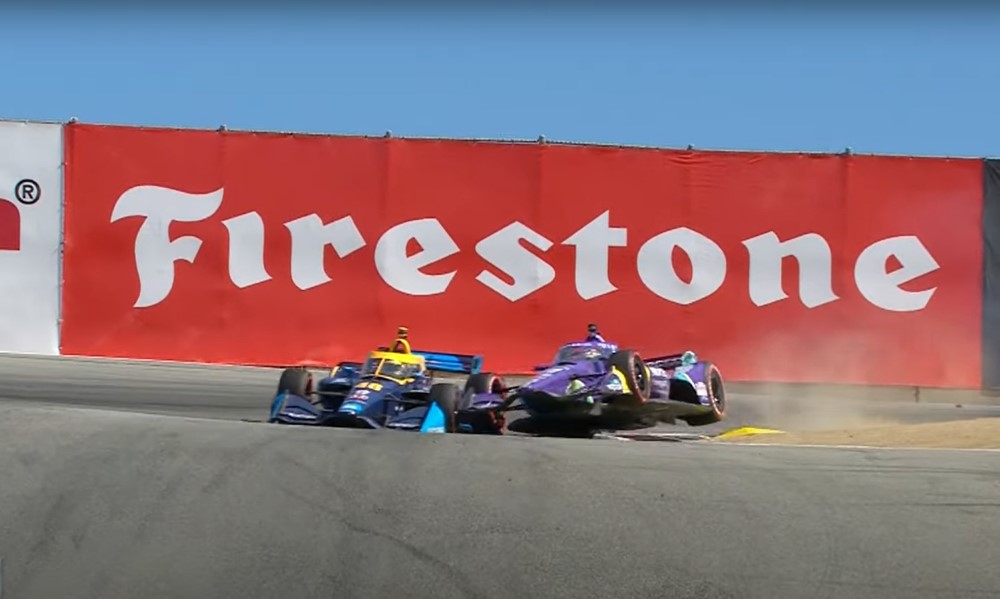 Again, you have to admire Johnson's willingness to tackle a monumental new project at 45. He's conducted himself incredibly well off-track all year, and he's starting to do so on-track as well.
Brian Carroccio is a senior columnist for AutoRacing1. He can be contacted at BrianC@AutoRacing1.com.