Rumor: IndyCar Detroit GP to move off of Belle Isle
(4th Update)
This rumor is upgraded to 'fact' today with the announcement below: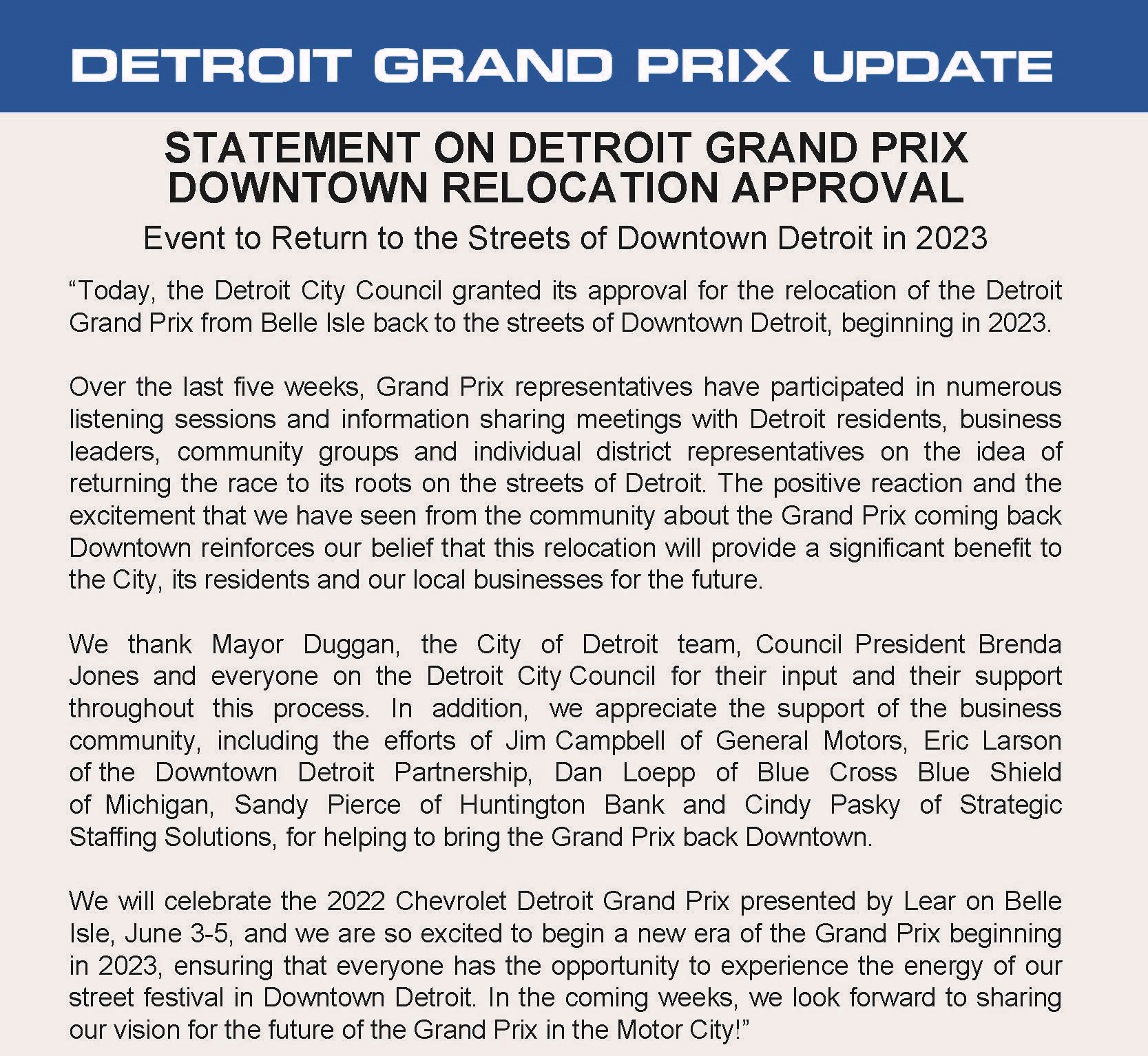 ---
September 29, 2021
Here is a screenshot of the proposed track layout from a presentation by Bud Denker of the Grand Prix before council, shared via the social media by Council President Brenda Jones.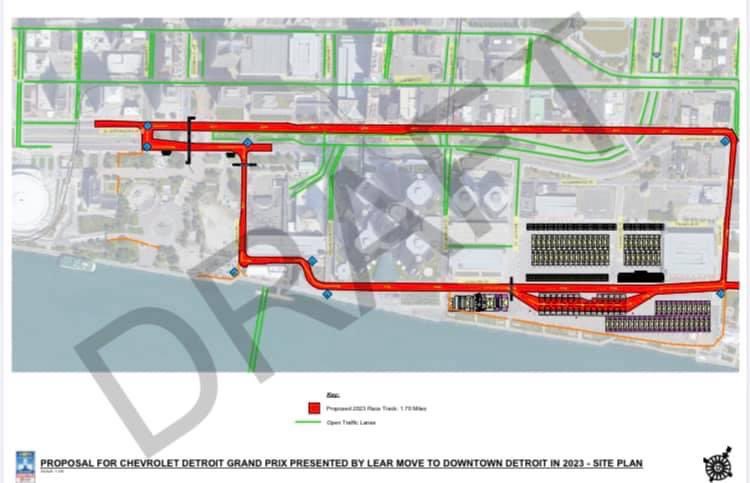 ---
September 29, 2021
The grand prix just released the following statement: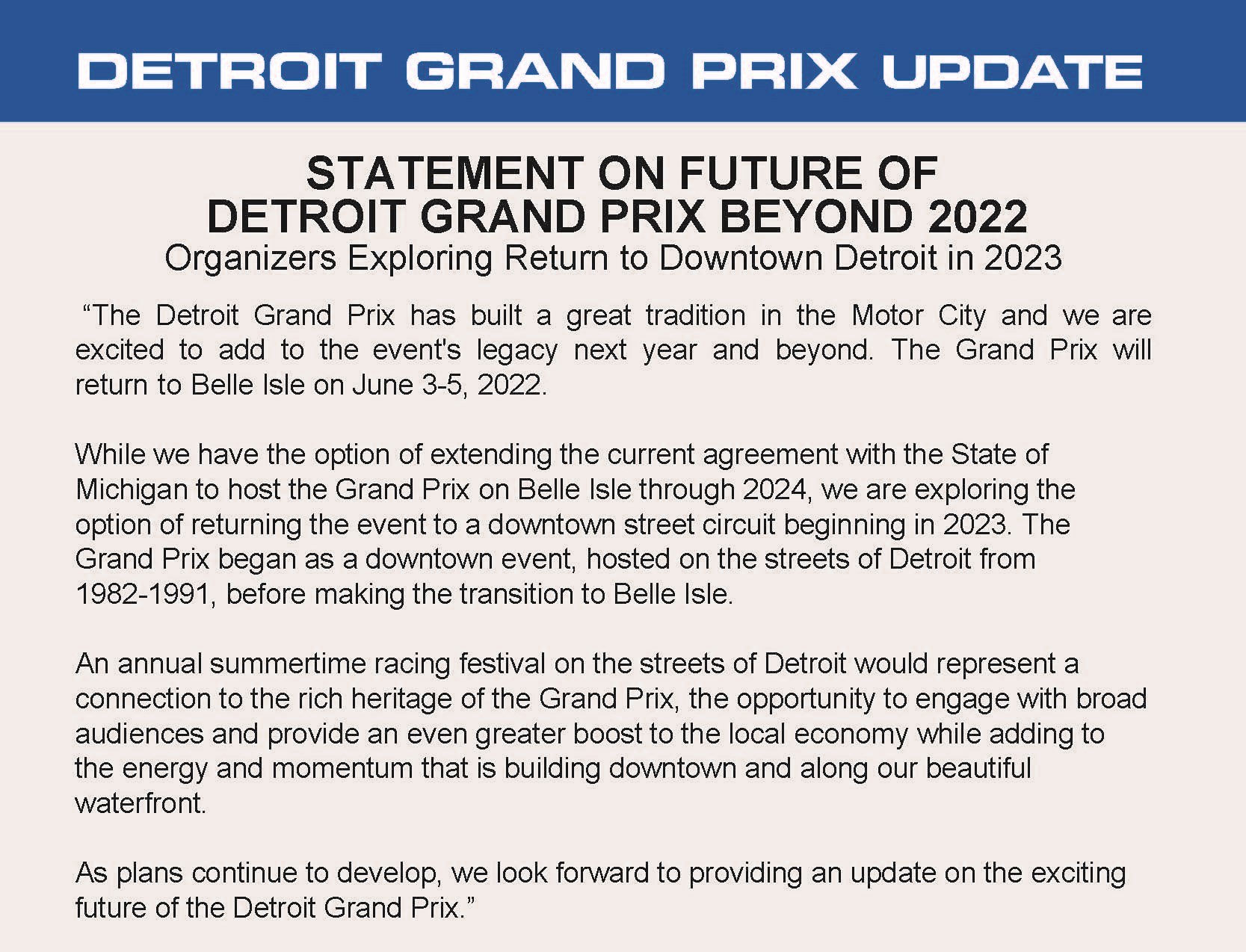 ---
September 29, 2021
The downtown track layout being proposed starts with the race track slightly modified from the 1980s (see two images below) — a rectangular course around the Renaissance Center covering Jefferson Avenue, down Bates Street, along Atwater Street and back up Rivard Street.
"The magic of this route is that it disrupts no traffic north of Jefferson," Denker said.
According to Denker, the main goal is inclusion, whether that's hiring Detroiters for seasonal jobs or getting them to the race that often seemed a world away on the island.
"One half of this race circuit over one half that will be accessible to the public for free," he said. "On Belle Isle, we can't do that."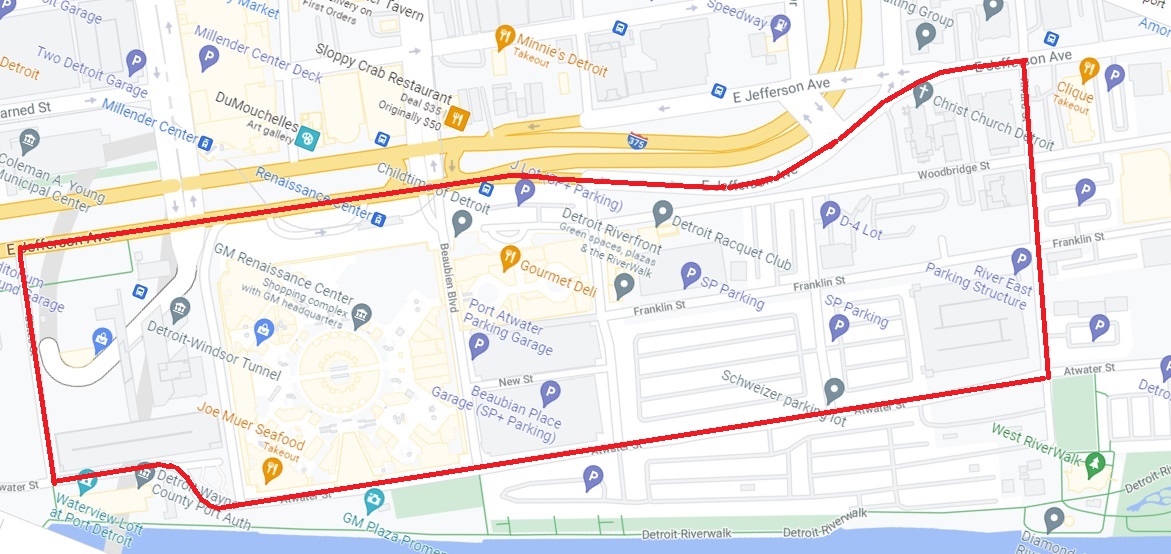 ---
September 28, 2021
Detroit Grand Prix officials are seeking to move the event from Belle Isle back to the city streets.
At a meeting with Detroit City Council on Tuesday, Grand Prix Chairman Bud Denker said he wants to connect the IndyCar race and the IMSA sports car race to citizens of Detroit, where more than 50 percent of the race could be viewed for free, including from a pedestrian bridge on Jefferson.
The future track would be set on Jefferson and Atwater with a hairpin turn near the DCF Center in downtown Detroit.
Open wheel racing in Detroit actually started with Formula One running through the streets of downtown in the early '80s with Northern Ireland's John Watson winning the inaugural Detroit Grand Prix on the 17-turn, 2.493-mile course which surrounded the Renaissance Center and included two tough hairpin turns, a tunnel and a run alongside the Detroit River. David Goricki/The Detroit News