Rumor: Third USGP in Las Vegas to be announced this week
(13th Update)
This rumor is now 'fact' with this announcement.
---
March 30, 2022
Slated to be announced possibly today, Front Office Sports reports that Caesars Palace is expected to serve as the start/finish line. The race will utilize 1-mile of the Vegas Strip, from the Cosmopolitan to Wynn Las Vegas.
The route will take drivers past the famous fountains in front of the Bellagio.
Race Dates
November 15 – 19, 2023
November 13 – 17, 2024
November 12 – 16, 2025
---
March 28, 2022
The official F1 Grand Prix announcement will be made this Wednesday, per @Sports8
---
March 24, 2022
The soon-to-be announced Las Vegas GP Formula 1 race will be held on Friday through Sunday of Thanksgiving weekend starting in 2023.
That is generally a slow weekend for Las Vegas, which will allow The Strip to be closed for the race.
It is expected the race will remain a fixture on that weekend for as long as F1 races in Las Vegas.
---
March 18, 2022
Las Vegas is getting a Formula 1 race, and the announcement is currently scheduled for March 30, 2022.
Our source says the Las Vegas F1 race will happen in November, starting in 2023.
We're told the Las Vegas race will run from Tropicana to Wynn, around the under-construction MSG Sphere, down Paradise and back.
"For us, it's less about the number of races, and more about where they are — are they going to complement the championship?" Ian Holmes, F1's director of media rights, told Front Office Sports.
"We want to race in cool places. We're super-happy with how Austin has developed and grown, and Miami is going to be massive."
---
March 17, 2022
An official announcement regarding a Formula One race on the Las Vegas Strip is "imminent," according to a person with knowledge of the situation reports Mick Akers of the Las Vegas Review Journal.
With talks between local and F1 officials occurring since last year, the person said a race taking place in Las Vegas is "very real."
Plans tentatively include drivers racing in and around the Strip, including areas around the Bellagio and further north. Portions of Las Vegas Boulevard would be temporarily shut down to host the race.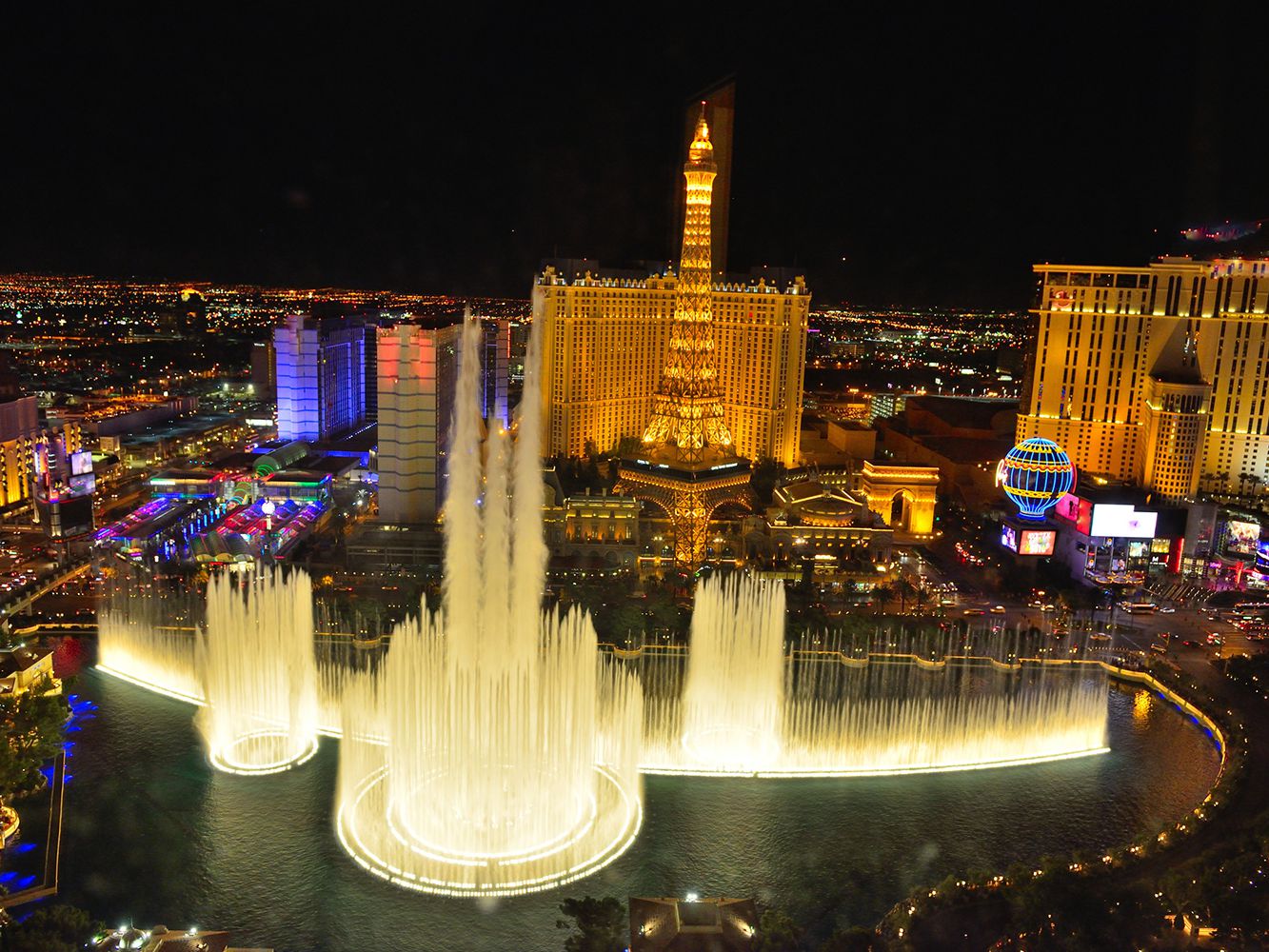 The abundance of pedestrian bridges that stretch across the Strip at several points are viewed as a valuable asset for the race, the person noted. They would offer prime spots for spectators to take in the race and eliminate the need for F1 to construct temporary viewing structures.
Fans on the pedestrian bridges?  Really?  Watch this:
---
March 14, 2022
Rumor has it that the Las Vegas F1 race will be made official in a few weeks and added to the2023 race calendar.
With Russia officially off the calendar forever, there is room to fit in the Las Vegas race.
It could take Russia's place in late September if the rumors are true that it will be a night race on the Vegas strip.  Too hot during the day.
---
January 31, 2022
British website Pitpass has cited sources claiming that the deal is "as good as done," with the circuit layout set to incorporate a section of the Strip.
Furthermore, a number of casinos are said to be contributing towards the hosting fee.
McLaren Racing CEO Zak Brown, whose background is marketing, believes the USA could support a third event.
"The obvious wish list is, you know, New York would be great, Las Vegas would be great; any of the big markets," he said at last year's US Grand Prix.
"I hope the third race happens.
"I think this race here in Austin is yet to be secured, I'd like to see that happen [and] I think it will happen.
"Miami, I think, will be the hottest ticket in Formula 1 next year.
"I think a third race, here we've got Montreal which is very successful, we've got Mexico which is very successful, but then again, we've got to find the balance of what's the right number of races in the calendar and react accordingly."
Bobby Epstein, promoter of the Circuit of The Americas event, is also open to the concept.
"We're a lot closer to Mexico City than Vegas would be to Miami," he observed last October.
"I think if Vegas and Miami came in May and Mexico City and Austin come in the fall, that could be a great complement in helping it grow.
"I don't know if Vegas, Austin, Mexico City is as great a platform as splitting the four races into a two."
---
January 29, 2022
A source with intimate knowledge of the situation told the Las Vegas Review-Journal the prospects of an F1 race happening on the Strip are "very real." Talks have been occurring on the matter for at least six months, the source said.
Race officials are eyeing possibly starting the race at the Bellagio near Flamingo Road and heading north. The portion of the Strip would be temporarily shut down to host the race.
F1 apparently isn't looking at the Las Vegas race as a one-time event. The source indicated Las Vegas stop could become their flagship U.S. race.
An F1 spokesperson declined comment Friday, saying "we do not comment on speculation regarding matters like this."
Not only would the race be a huge event for F1, it would be important to Las Vegas as it would attract a large amount of international visitors. The Las Vegas Convention and Visitors Authority is pushing hard to land the race, the source said.
Aside from the allure of hosting a race on one of the most famous streets in the world, F1 officials see the existing areas that fans could view the race from as appealing, the source indicated. Specifically, the pedestrian bridges that are constructed across several portions of the Strip were seen as valuable assets for the spectator experience.
The number of available hotel rooms Las Vegas is also a factor in F1's interest in Las Vegas, the source said.
---
January 27, 2022
Formula One is in advanced negotiations with Las Vegas to bring an annual race to the Las Vegas Strip, Sports Business Journal reported Thursday.
F1 execs visited the area in recent months while communicating with Nevada Gov. Steve Sisolak and the Las Vegas Convention & Visitors Authority, among other stakeholders, per the report.
If a new race comes to fruition, it would mark the third race on American soil on the F1 calendar. Austin, Texas, has hosted a race since 2012 and a new event in Miami is being added in 2022.
There was briefly an F1 race in Las Vegas between 1981 and 1984 known as the Caesars Palace Grand Prix, for which a temporary track was built in the parking lot of the Caesars Palace hotel. Last November, an F1 journalist reported that a proposed Las Vegas track would incorporate the Strip and pass the dancing fountains outside Bellagio Casino.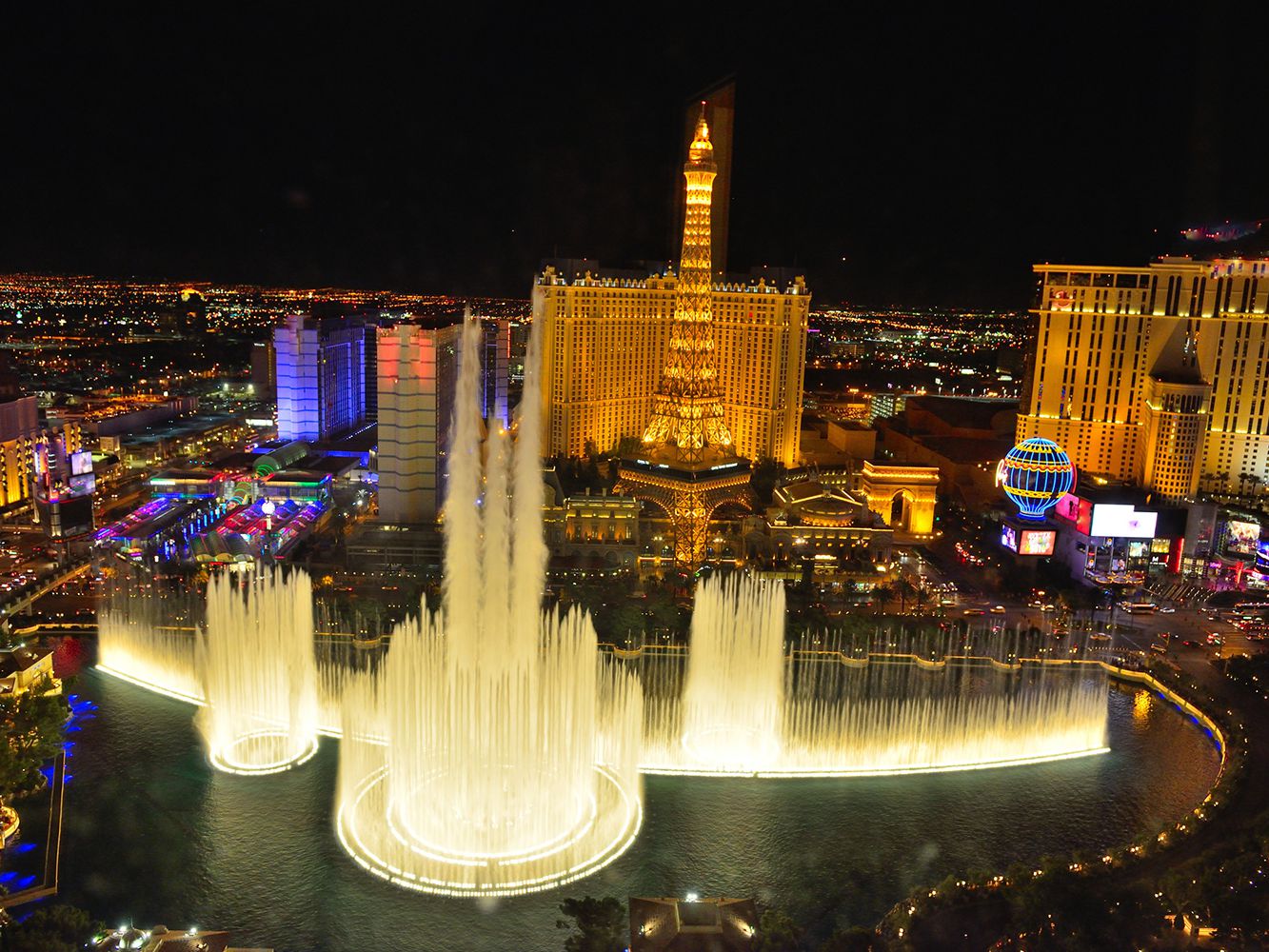 ---
October 23, 2021
(GMM) The governor of Nevada has confirmed that Formula 1 may be heading to Las Vegas.
With Miami joining the schedule next year, it would be the third grand prix in the United States – as Austin looks set to extend its US GP contract beyond this weekend's race.
"Anything that would stop the momentum of that would be potentially irreversibly detrimental," Bobby Epstein, boss of Austin's US GP, told the New York Times.
"Given that we start with that as a point of agreement, I'm fairly optimistic this will continue for a long time."
He also said he has no problem with Miami joining the calendar next year for a second race in the critical United States market.
"There is absolutely room for both," said Epstein.
There may also be room for a third US race, with a delegation from Las Vegas in Austin this week for talks with Formula 1 about a 2023 event.
"I've had the opportunity to meet recently with F1 leaders and I've appreciated their time on this topic," revealed Nevada governor Steve Sisolak.
"I've said it before, and I'll say it again – the silver state is quickly becoming the entertainment as well as the sports capital."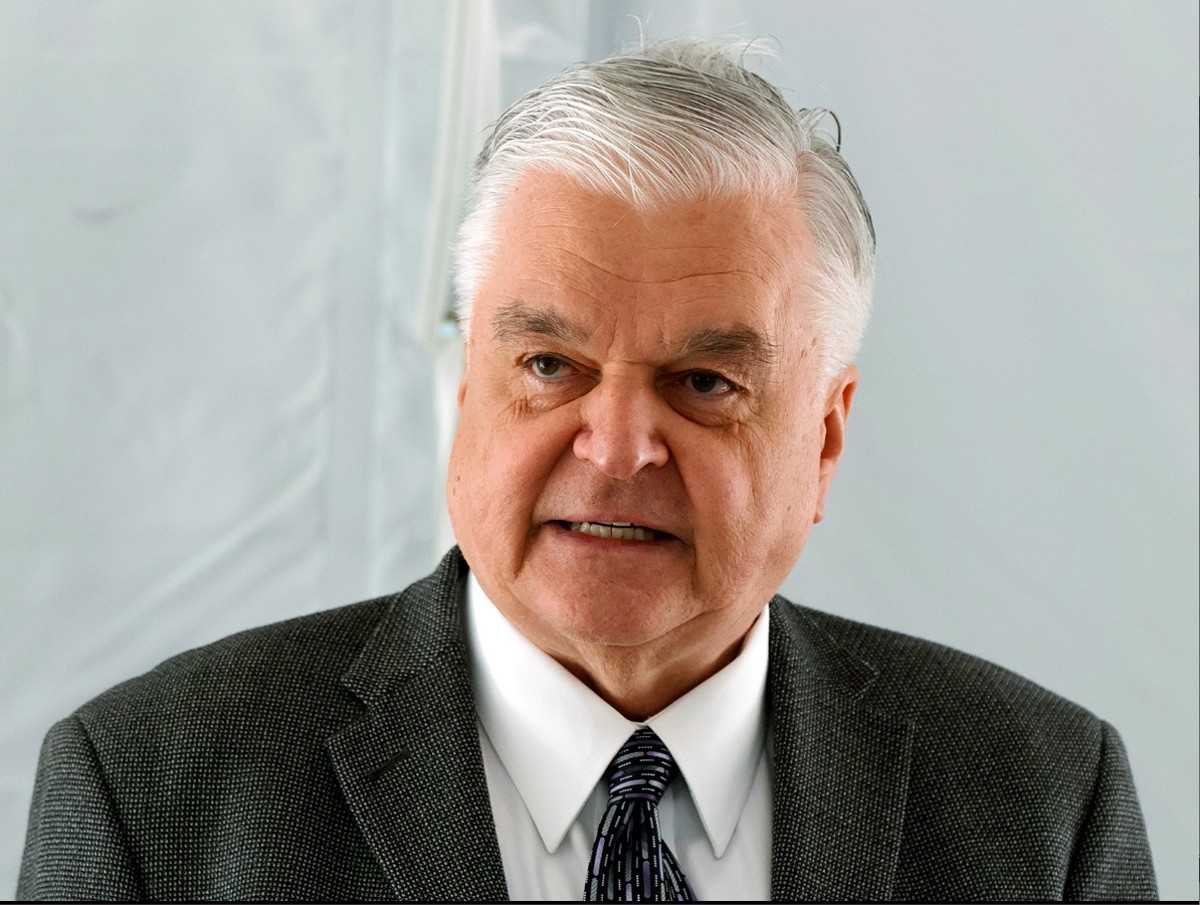 ---
October 21, 2021
(GMM) Las Vegas, the fabled casino capital of the US, could be the next host to be added to the Formula 1 calendar.
According to Italy's Autosprint, representatives will meet with Formula 1 officials this weekend in Austin to discuss a potential debut race in 2023.
With Miami to host its first grand prix next year, and rumours of talks with officials in Indianapolis, it could mean up to four US grands prix will be on the sport's schedule.
"We have so many requests to host a grand prix," F1 CEO Stefano Domenicali revealed this week.
Aston Martin team boss Otmar Szafnauer thinks Formula 1 is right to target the United States as a key market for growth in the sport.
"If we can get that momentum, I think that growth could happen very quickly," he said.
"We have Miami now and you never know if we'll add more in the future. I think if we had three properly spaced out, the US market is big enough for that."
---
October 20, 2021
Sports 8 TV in Las Vegas reports that a group race organizers and businessmen from Las Vegas are heading to Austin, TX this weekend at COTA to consult F1 officials about bringing a race to Las Vegas perhaps as soon as 2023.
---
October 20, 2021
Now that Americans own Formula 1, F1 CEO Stefano Domenicali told Sports Business Journal that it's possible the series could add a third annual race in America in the coming years.
Sources say it's in talks with Las Vegas to possibly hold one on The Strip.
---
November 16, 2016
(GMM) An official has denied that planning for a F1 race in Las Vegas is obviously racing ahead.
With Liberty Media often mentioning the desire for a second annual grand prix in the US, the local Las Vegas Review Journal says the sport has now made a series of trademark applications for Las Vegas GP-related items.
"As far as we know, there is nothing new with formula one," the president of Las Vegas events said.
However, a F1 spokesman confirmed that Las Vegas is on Liberty's radar.
"We have made no secret that we are looking for destination cities, and regarding the US, Las Vegas has been mentioned alongside Miami and New York," said Luca Colajanni.
Indeed, the Las Vegas Review Journal said F1 has also made similar trademark applications for New York and Miami.
---
November 18, 2016
Formula 1's new owner, Liberty Media, has reiterated its intention to expand the Grand Prix calendar in future seasons, with a Las Vegas night race emerging as a target.
Liberty, due to complete its takeover in early 2017, had already listed 'evolving the calendar' as one of five select opportunities to consider in a detailed purchase presentation.
Chase Carey, the sport's new Chairman, is keen to race in cities such as Los Angeles, New York and Miami, and Greg Maffei, Liberty's CEO, has added Las Vegas to the list.
"I particularly like the idea of a night race in Las Vegas," Maffei is quoted by Reuters.
Formula 1 teams have repeatedly expressed that the current 21-round calendar is pushing their resources to the limit, but Maffei reckons more races could be beneficial.
"Obviously there is a limit on how much you can do, just getting the cars around the world, but I think we can expect to grow the amount of races to a mild degree," he added.
"There is a general line of interest if you increase the number of races to a point. The FIA makes more money, the teams make more money, we make more money."
---
August 19, 2016
(GMM) Plans to take F1 back to Las Vegas remain in the air for now.
That is the news from Dr Carsten Tilke, the son of grand prix circuit designer Hermann Tilke.
Carsten has a central role at his father's circuit-designing company, which has been engaged to start work on a project in the casino city in Nevada, USA.
"We have already developed an interesting potential track layout, which we'd love to implement," Dr Tilke told Spox.
"Las Vegas would surely be another spectacular highlight on the F1 calendar," he added.
"The difficulty is to manage the project within the given area and the runoff," Carsten explained. "Then you need a place for the paddock and the pits, and in the city there are very few options.
"The paddock is therefore a determining factor," said Dr Tilke.
And another major issue is an actual deal with a promoter and Bernie Ecclestone.
"Supposedly there are talks between Bernie and the people in Las Vegas," Carsten said. "We must simply wait until the contracts are signed. We will see what comes of it but we'd be very happy if it does end up taking place."
Another circuit project Tilke is working on is in Kuwait, with a corner he says combines the iconic Carousel at the Nordschleife with Laguna Seca's Corkscrew.
As for any F1 ambitions for Kuwait, however, Dr Tilke said: "Although the track will be F1 standard, at the moment it doesn't look like formula one will be there in the near future."
---
July 11, 2016
The organizer of the planned Formula 1 Grand Prix in Las Vegas has revealed that he "would love" to work with Tavo Hellmund, the racing entrepreneur who resurrected the United States Grand Prix and the Mexican Grand Prix writes Christian Sylt of AutoWeek.
The plans for a Las Vegas Grand Prix came to light in 2014 when it was revealed that F1's track design firm Tilke had visited the city and designed a circuit which incorporates the world-famous 4.2-mile stretch of South Las Vegas Boulevard known as the Strip. In March, F1's chief executive Bernie Ecclestone said that although the organizers have got a contract, it hasn't been signed due to a lack of funding.
Farid Shidfar, the entrepreneur who is leading the organizers, now says that funding is no longer a roadblock as he has an "agreement in principle" with Chinese investors to provide the $150 million needed to get the race off the grid. He adds that, "Tavo Hellmund and I have spoken in an informal way and I would love to involve him with this. He has managed to pull this kind of thing off before and he definitely knows his stuff. Having said that, I think his efforts are being focused elsewhere, so I think it is going to be up to him to decide if he wants to do another race."
Hellmund has helped to bring several races to the F1 calendar, most recently the Mexican Grand Prix that returned in November after a 23-year hiatus. It was a resounding success with a reported attendance of 335,850 over the three days of the event.
Hellmund was one of three key figures responsible for the return of the race. The other two were Ecclestone and race promoter Alejandro Soberon, chief executive of CIE, the world's third-largest live entertainment company.
He would bolster an already-strong team. Richard Cregan, a consultant on the F1 races in Russia and Abu Dhabi, is on board, and Peter Wahl, Tilke managing partner, says, "when I got the chance to visit Las Vegas for the first time in late summer of 2014, I had some imaginations about this extraordinary city situated right in the heart of the Mojave desert. The moment I arrived, it was overwhelmingly clear to me that Las Vegas was an ideal destination for Formula 1 racing. With support from a group of passionate, highly skilled and well-connected individuals, we successfully designed a racetrack which is partly on the Las Vegas Strip and does not impact any resort."
Since the debut of the Mexican Grand Prix, Hellmund has been linked to a bid for the Manor F1 team and a plan to host a Grand Prix in San Francisco. He says, "I'd be happy to help Farid in any way possible. I have a lot of friends in Vegas, and I think an F1 race there would be fantastic. Plus, it would be good to work with Richard on something as unique as this."
Wahl adds that "the track definitely has its own character and shall provide drivers high-speed challenges with different sharp corners. Best part, the track is designed to host large numbers of spectators, and I can't wait to see the first car fire up and race down Las Vegas Boulevard — no doubt that moment in time will be remembered as the peak of my track-designing career. I believe the Vegas race will become one of the highlights of the F1 calendar."
He may not have long to wait, as Shidfar says, "There has been discussions of 2018 but it could be as early as 2017. We need roughly 14 months to prepare for this race." Christian Sylt/AutoWeek

06/15/16 (GMM) Bernie Ecclestone has dismissed the latest reports about Las Vegas potentially joining an F1 calendar of the near future.
Speculation that F1 might host more American races often does the rounds, but the latest word from Las Vegas was that an event on the world-famous 'strip' is more than just fantasy.
However, Germany's Auto Motor und Sport now quotes Bernie Ecclestone as insisting: "The Americans talk a lot, but nothing happens."
---
June 11, 2016
The organizer of a Grand Prix which is set to take place on the streets of Las Vegas has told the BBC that he is targeting a 2018 debut after a Chinese conglomerate agreed to invest the £100m he needs to get the race off the ground.
"They are very close to Las Vegas and have got businesses in media, sport, technology and entertainment, so they are a massive conglomerate," says American entrepreneur Farid Shidfar, founder of organizing group P2M Motorsports.
"They came to us out of the blue late last year, because of the initiatives they are involved with in the state of Nevada, and we have been in due diligence since then. The benefits they will derive are very strategic so that's why they are very excited about it."
Shidfar adds that "there has been discussions of 2018, but it could be as early as 2017. We need roughly 14 months to prepare for this race."
The previous Grand Prix in Las Vegas took place in 1981 (pictured) and 1982 in the car park of gambling mecca Caesars Palace, but Shidfar's plans are far more spectacular. His track includes the world-famous Las Vegas Strip, a stretch of road lined with casinos and hotels. This would be perhaps the most well-known backdrop to an F1 race and it has driven some to deride the plan due to the alleged difficulty of closing the Strip. Shidfar says that in fact it couldn't be further from the truth as not only have all of the resorts on the Strip voted in favor of closing it for the race but they have offered to cover some of the costs.
At a meeting of the Las Vegas Convention and Visitors Authority in 2014, "every major resort unanimously voted in favor of carrying out F1 racing on the Strip," says Shidfar. "The resort community has shown interest in helping subsidize this" as it would boost their bookings and gambling takings he adds.
It reflects a study for economic diversification commissioned by Nevada Governor Brian Sandoval last year which recommended an F1 race as it would attract a high number of international visitors.
Pitpass has also seen a letter written by Sandoval to F1's boss Bernie Ecclestone offering "support and interest in bringing Formula One Grand Prix to the world famous Las Vegas Strip".
The track has been created by F1 track design firm Tilke and its managing partner Peter Wahl says it "is partly on the Las Vegas Strip and does not impact any resort. The track definitely has its own character and shall provide drivers with high-speed challenges with different sharp corners. Best part, the track is designed to host large numbers of spectators, and I can't wait to see the first car fire up. I believe the Vegas race will become one of the highlights of the F1 calendar."
P2 Motorsports co-founder Russell Dixon says "the race will cost investors nearly $150m (£103m) including hosting fees" and all that remains is confirmation that the state will support it. "The key party in terms of making this happen is the state. It's not the investor. The investor is happy to proceed so long as there is some formality about the contribution from the state," says Shidfar.
He adds that "the government is showing interest in putting money in," as F1 would also help to reverse declining gaming revenues in Las Vegas. It is no surprise given the attention and crowds that this would bring to Las Vegas.
In Sin City there is no such thing as a racing certainty but the boost this race would bring is as close as it gets. Pitpass
---
May 3, 2016
F1 supremo Bernie Ecclestone admits to "struggling a little bit" to have the sport return to Las Vegas in the near future.
Sin City already welcomed Formula One at the end of the 1981 and 1982 seasons, with the Caesar's Palace Grand Prix serving as the title showdown on both occasions. Teams and drivers were not overly enthusiastic about the venue, which was laid out on the parking lot of the world-famous luxury and casino.
Ecclestone has always been willing to have more races in the US, and this despite Austin barely making it to the calendar this and recent plans of a New York event quickly fizzling out. The 85-year-old previously said the Vegas organizers had a contract but "the trouble is the pen."
Speaking to reporters at the Russian Grand Prix, Ecclestone admitted little progress had been made on that matter.
"We are struggling a little bit, yes," said Ecclestone. "I want to make sure we are on The Strip, so when people turn their television on, they immediately know it is Vegas."
The F1 boss added that should the Vegas deal fall through, there was no shortage of candidates stateside.
"We missed out a little bit of New York, but lots of places are talking about it."
---
April 16, 2016
F1 CEO Bernie Ecclestone on Friday said that Las Vegas "could host a second U.S. race" on the circuit's calendar in a few years' time, "but a deal has yet to be agreed."
Ecclestone: "It's possible that there could be an event there."
He added of whether the race might happen, "In a couple of years I suppose. We'd keep Austin and have another race." Ecclestone said that the F1 calendar's current record of 21 races "probably the limit."
---
March 28, 2016
(GMM) The saga over the future of historic Monza's grand prix continues, with Bernie Ecclestone making conflicting comments regarding its chances.
After reports suggested talks between the Italians and the F1 supremo have broken down, Ecclestone told La Gazzetta dello Sport: "I think it (the race) will continue.
"It is a fact that as men we are talking, although I don't know why Federico Bendinelli went as he was a smart person and we understood each other.
"But in the end we will reach a favorable conclusion, I'm sure," the 85-year-old added.
However, Ecclestone has now told Britain's Mail on Sunday newspaper that he is actually not so sure.
"Next year is the question mark," he said. "If it doesn't happen we will have 20 races," he added, although he also revealed he is in talks with promoters of a potential second US grand prix in Las Vegas.
If Las Vegas comes in and Monza survives, the Briton played down the likelihood of the already stretched calendar being pushed out to 22 races.
"We have got 21 races now. It could go to more but I don't think it will," said Ecclestone. "Some of the guys at the teams are shattered."
---
March 16, 2016
Bernie Ecclestone insists that F1 would survive the loss of Italy from the calendar.
"Monza has got a contract for this year so it is going to go ahead. Next year is the question mark," he told the Mail on Sunday.
"I don't think we have to have an Italian Grand Prix," he added. "Somebody once told me a funny thing that you couldn't have Formula 1 without a race in France. But we do."
Ecclestone admits he is still eyeing a race in the capital of bling, Las Vegas."Vegas would be super," he says. "They have a contract. I think the trouble is the pen. The organizer hasn't got a pen."
This at a time the United States Grand Prix, in its latest guise, has escaped extinction by the skin of its teeth.