F1: Hamilton leads Verstappen in opening Turkish Grand Prix practice
Mercedes' Lewis Hamilton set the fastest time in FP1 for the Turkish Grand Prix ahead of Red Bull's Max Verstappen and Ferrari's Charles Leclerc. Hamilton has, however, received a grid penalty, having taken a new engine at Istanbul Park.
The Mercedes man doesn't have an exceptional record here, especially over one lap. It is a rare circuit where he has never been on pole – and with that grid penalty, that is a stat that won't change this weekend.
The championship leader set the fastest time of 1m 24.178s in FP1 on Friday after it was confirmed that he would take a new engine for Sunday's race, and a 10-place grid penalty as a result. Verstappen finished 0.425s off, with Leclerc just 0.051s off the new-look Red Bull in P3.
Hamilton looks well-placed, with a car that is already to his liking. But based on Verstappen's radio, Red Bull have some work to do between sessions.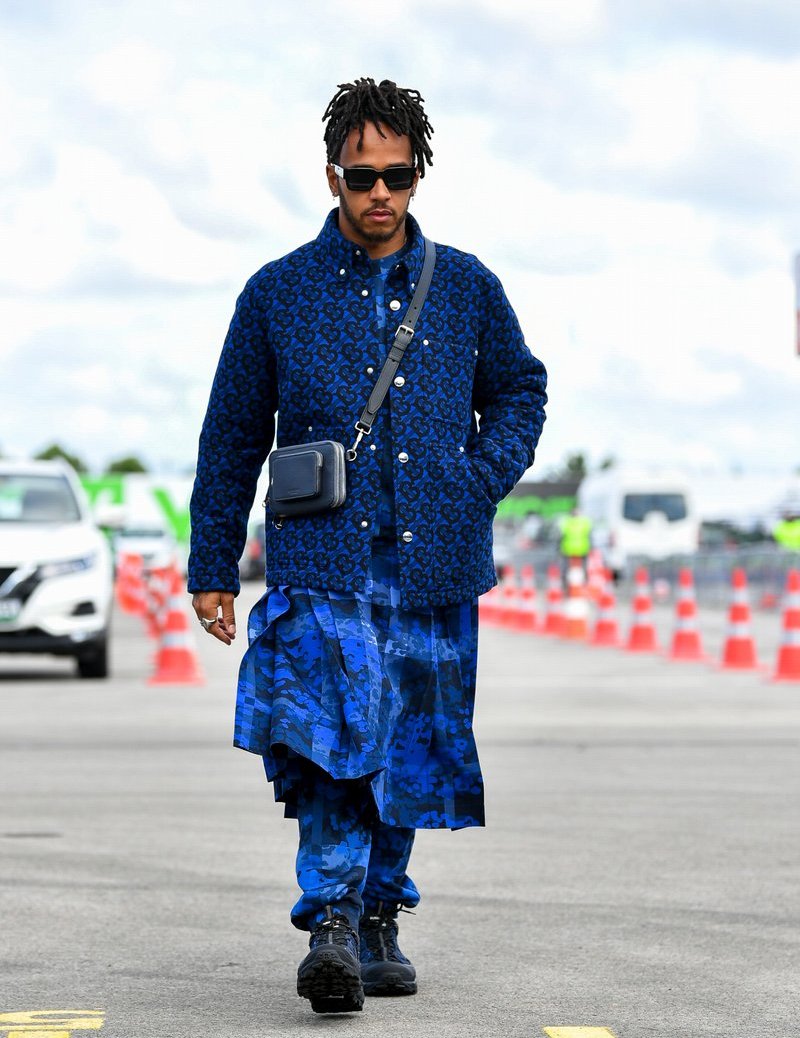 The Dutchman was complaining about low grip – followed by tire graining.
Valtteri Bottas in the 2nd Mercedes and Carlos Sainz Jr. in the 2nd Ferrari rounded out the top-5.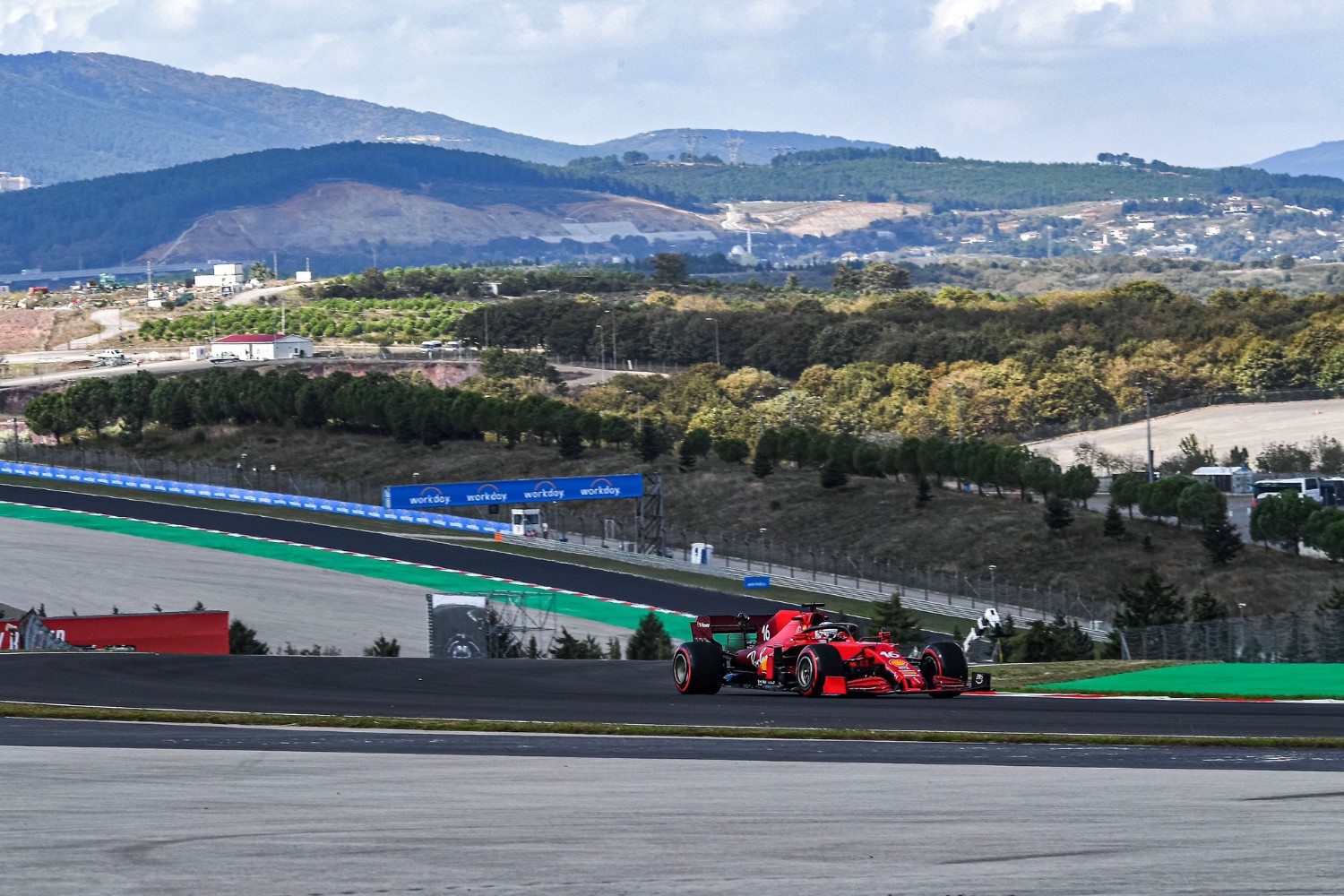 Wanker Sergio Perez could only manage 10th in the 2nd Red Bull Honda as he remains zero support for Max Verstappen.
Practice 1 Results
| | | | | | | |
| --- | --- | --- | --- | --- | --- | --- |
| POS | NO | DRIVER | CAR | TIME | GAP | LAPS |
| 1 | 44 | Lewis Hamilton | Mercedes | 1:24.178 | +0.000s | 25 |
| 2 | 33 | Max Verstappen | Red Bull Racing Honda | 1:24.603 | +0.425s | 23 |
| 3 | 16 | Charles Leclerc | Ferrari | 1:24.654 | +0.476s | 26 |
| 4 | 77 | Valtteri Bottas | Mercedes | 1:24.842 | +0.664s | 27 |
| 5 | 55 | Carlos Sainz Jr. | Ferrari | 1:24.860 | +0.682s | 24 |
| 6 | 31 | Esteban Ocon | Alpine Renault | 1:24.909 | +0.731s | 29 |
| 7 | 4 | Lando Norris | McLaren Mercedes | 1:25.347 | +1.169s | 25 |
| 8 | 10 | Pierre Gasly | AlphaTauri Honda | 1:25.382 | +1.204s | 29 |
| 9 | 14 | Fernando Alonso | Alpine Renault | 1:25.383 | +1.205s | 25 |
| 10 | 11 | Sergio Perez | Red Bull Racing Honda | 1:25.459 | +1.281s | 23 |
| 11 | 63 | George Russell | Williams Mercedes | 1:25.685 | +1.507s | 24 |
| 12 | 3 | Daniel Ricciardo | McLaren Mercedes | 1:25.750 | +1.572s | 25 |
| 13 | 5 | Sebastian Vettel | Aston Martin Mercedes | 1:25.810 | +1.632s | 25 |
| 14 | 99 | Antonio Giovinazzi | Alfa Romeo Racing Ferrari | 1:25.813 | +1.635s | 23 |
| 15 | 6 | Nicholas Latifi | Williams Mercedes | 1:25.863 | +1.685s | 27 |
| 16 | 7 | Kimi Räikkönen | Alfa Romeo Racing Ferrari | 1:25.933 | +1.755s | 23 |
| 17 | 18 | Lance Stroll | Aston Martin Mercedes | 1:26.361 | +2.183s | 28 |
| 18 | 22 | Yuki Tsunoda | AlphaTauri Honda | 1:26.424 | +2.246s | 27 |
| 19 | 47 | Mick Schumacher | Haas Ferrari | 1:26.636 | +2.458s | 24 |
| 20 | 9 | Nikita Mazepin | Haas Ferrari | 1:27.019 | +2.841s | 27 |