F1: Hamilton Wins pole for Turkish GP
Lewis Hamilton continued his domination at the Istanbul Park circuit to win the pole position for the 2021 Turkish GP. His time of 1m 22.868s was 0.130s faster than his Mercedes teammate Valtteri Bottas.
Max Verstappen was third fastest 0.328s behind in his Red Bull Honda but will move up to the front row because Hamilton has to serve a 10-place grid penalty for a new engine.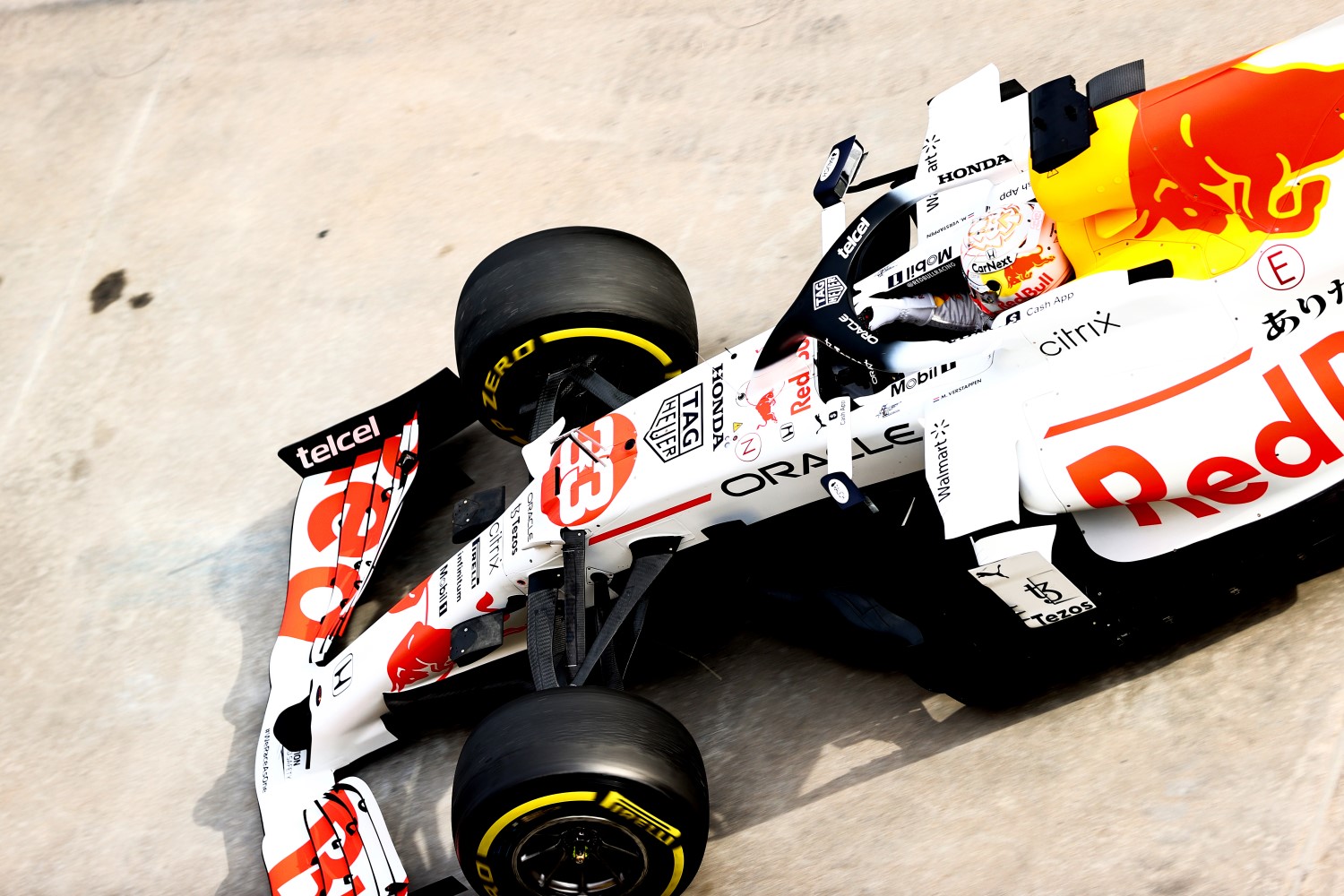 Charles Leclerc and Pierre Gasly  rounded out the top 5.
"The track is completely different – the track is totally awesome with the grip levels it is giving us," said Hamilton. "Great job by the team s, impressed with the performance. Tomorrow will be difficult, but I'll give it everything. Not the easiest overtaking, and we are all on the same tires as well. Hopefully we can give the fans a good race."
"It was a good quali, was some good laps," said. Last lap I got some understeer but other than that, enjoyed it. I'll focus on my own race tomorrow I think."
"The beginning was quite tricky with the conditions but compared to yesterday, we managed to turn it around quite well. Overall, quite a decent recovery compared to yesterday," said Verstappen.
"On the positive we start from pole," said Toto Wolff. "On the negative we could have had a front row lock out and we don't. With all the cars in front apart from Tsunoda starting on the medium, it's going to be tough. Yesterday in the long runs, we were behind a Haas and a Williams and it was hard to even come close. Strategy is going to be the important one."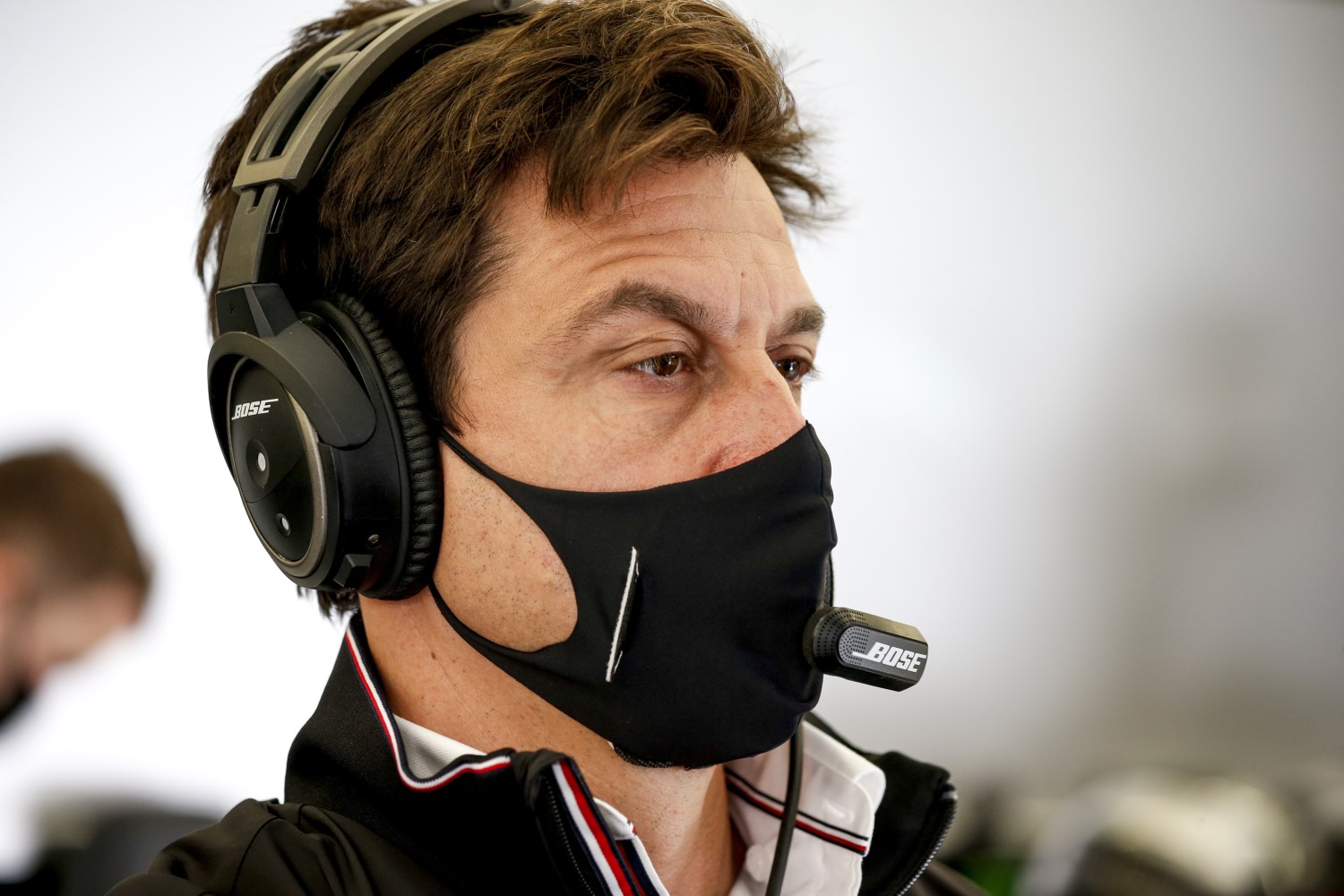 So tomorrow should be exciting, with Bottas starting from pole ahead of Verstappen. Will Mercedes deploy any team orders? Their best bet might be Bottas driving off into the distance – every time they have asked him to hold up the Dutchman this season, it hasn't really worked out for them.
Meanwhile, Hamilton will be trying to recover from p11 on the grid. As he mentioned, nearly everyone in front of him will be on the same tire compound – the mediums – meaning he won't be able to take advantage of any tire degradation for his rivals.
But if anyone can execute a contrary strategy and perhaps make those tires last a lot longer than his rivals, it is Hamilton, notoriously good with managing tire wear, especially when running in traffic.
Select Quotes
Lewis Hamilton
It's so good to be back in Turkey, last year was an unbelievable visit here for myself and the Team! Coming back, the track is completely different – the grip level we've got now is absolutely awesome. The session today was really tricky because there were still some damp patches and getting temperature into the tires for the first lap wasn't easy. But it was a really, really great job by the Team, they got us out at the right time and put in a great performance. Tomorrow is going to be difficult, but I'll give it everything! Overtaking isn't the easiest at the moment and we're all on the same tire so I imagine tomorrow is going to be difficult to move up. We've got the long straight down the back so we'll see what we can do. Hopefully we can give the fans here a good race!
Valtteri Bottas
Today was a good Quali – not easy conditions, especially in Q1 which was on the edge with the damp parts and still in Q3 there were damp sections but I put together some good laps! On the final lap, I missed a little in the last sector with some understeer but other than that, the lap was really nice. I enjoyed it and obviously, as a team result, today was pretty ideal.
Max is starting next to me and the Ferrari has looked strong this weekend, so it'll be a tough race but we'll give it our all. We have a good race car, I just need to keep the focus on my own race, avoid mistakes and stay ahead. Strategy will always play a part, but I'm feeling confident and looking forward to the start and getting the job done.
Toto Wolff
The big positive today is that the car is very quick and Valtteri starts on pole tomorrow, but the negative is that it would have otherwise been a weekend with a front-row lockout for the team. Progress will be tough for Lewis with all cars in front of him other than Tsunoda starting on the Medium tire and yesterday in the long-run we could see that it's difficult to follow here. But Lewis has made phenomenal recovery drives time and time again, and there's no one else you'd want in the car. Strategy will play a big part and we'll be there to support him. Valtteri has been strong all weekend and he has got a great opportunity tomorrow. He clearly wants the win, and it will also help Lewis, so he'll be going all-out for it.
Andrew Shovlin
A great job by the team and drivers on a front row qualifying and well done to Lewis on getting P1 today. That was close to the perfect result for us; not quite perfect as we'd have preferred Lewis to be on the Hard tire for the start tomorrow, but that felt like we'd have been taking too much of a risk getting through to the final session given the tricky conditions. Lewis drops back with his engine penalty, but it's great that Valtteri inherits pole; he's been on strong form recently and has everything to play for with nothing to lose tomorrow. It's going to be interesting to see how the car and tires perform tomorrow. Clearly everyone is wary of the Soft tire and most have kept their options open for the race as far as tire choice is concerned. Our long runs were looking good on Friday, both in terms of pace and degradation so hopefully we can achieve our goals. It's going to quite a challenge for Lewis to fight through without a tire advantage. There are some strong cars in that midfield pack and Sergio won't be doing him any favors but we've seen brilliant recovery drives from Lewis in Imola, Silverstone and Budapest so hopefully he can make it happen once again.
Max Verstappen
"I am of course happy with third and starting on the front row tomorrow. We improved a little bit from yesterday and the balance is a bit better but overall this weekend has been a bit more difficult. I hope for a clean get away tomorrow but starting on the inside will be tricky, as there is very low grip in both dry and wet conditions compared to the outside, so we are expecting to lose out there slightly. We also need to consider the gap behind us, it's much tighter than usual. We'll aim to make the best of it and try everything we can tomorrow to keep the Mercedes behind but it's not going to be easy, they've had great pace all weekend."
*Starts P2 for tomorrow's race
Sergio Perez
"We are showing good progress and I think we should be able to continue that into race day. With the mixed conditions in Q1 we lost a set of new softs, meaning we only had one set for Q3. We did a banker lap on the used softs which was a decent time and then we didn't manage to improve as much as we wanted to on the second run, which meant we didn't get the lap time we were looking for. I am feeling positive, and I am looking forward to trying to get through the grid and score some good points for the Team. It is a pretty long race around here, overtaking is possible, and the tire degradation will be pretty high out there, so there is everything to play for. I believe if we can get a good clean run into turn one then we will be looking good for the rest of the race and a podium could be possible. We are up for the challenge; we have good strategy and pace."
*Starts P6 for tomorrow's race
Christian Horner
"The guys have made a good recovery overnight and fixed some issues we needed to work out. I think the whole engineering Team, both trackside and back at the factory in Milton Keynes, have done a great job to make the progress that we have, hopefully that puts us in better shape for tomorrow. With Max qualifying in third, but starting the race from second, it's going to be vital he gets a good start and tries to get ahead of Bottas early on as Lewis has looked the quickest he's been all year so far around here, so he's going to be coming through pretty quickly. Checo's times on the scrub tire and the medium tire were strong, it was just that last run on the new set of softs that didn't come together. The strategy we've picked tomorrow for him should see him be able to make good progress. We think we can be closer to Mercedes tomorrow than we were in qualifying, so we've got to get our heads down, keep plugging away, get the strategy right and try to capitalize by getting the maximum points we can for both drivers."
Qualifying results
POS
DRIVER
Q1
Q2
Q3
1
44
1:24.585
1:23.082
1:22.868
28
2
77
1:25.047
1:23.579
1:22.998
27
3
33
1:24.592
1:23.732
1:23.196
25
4
16
1:24.869
1:24.015
1:23.265
30
5
10
1:24.704
1:23.817
1:23.326
24
6
14
1:25.174
1:23.914
1:23.477
24
7
11
1:24.963
1:23.961
1:23.706
24
8
4
1:25.138
1:24.642
1:23.954
25
9
18
1:25.511
1:24.601
1:24.305
23
10
22
1:25.409
1:24.054
1:24.368
24
11
5
1:25.787
1:24.795
–
19
12
31
1:25.422
1:24.842
–
18
13
63
1:25.417
1:25.007
–
20
14
47
1:25.555
1:25.200
–
19
15
55
1:25.177
–
–
13
16
3
1:25.881
–
–
10
17
6
1:26.086
–
–
10
18
99
1:26.430
–
–
11
19
7
1:27.525
–
–
11
20
9
1:28.449
–
–
10