IndyCar: Herta would be an idiot not to go to F1
Contrary to what the brown nosing IndyCar media might wish for, Pato O'Ward believes fellow IndyCar driver Colton Herta "has everything to be successful" in Formula 1 amid suggestions he could make the switch with Andretti in the near future.
And he is not alone.
AutoRacing1.com says the money Herta could make in F1 would dwarf what he would make in IndyCar.  Plus the global TV exposure would have personal sponsors knocking down the door.  Success won't come in Year 1, but if he starts to beat Valtteri Bottas in year 2, teams will take notice.
Danica Patrick, who is joining Sky Sports F1's coverage of this weekend's US Grand Prix at Austin, says the sport has grown a lot in the USA in the past few years thanks to the success of Netflix's Drive to Survive series.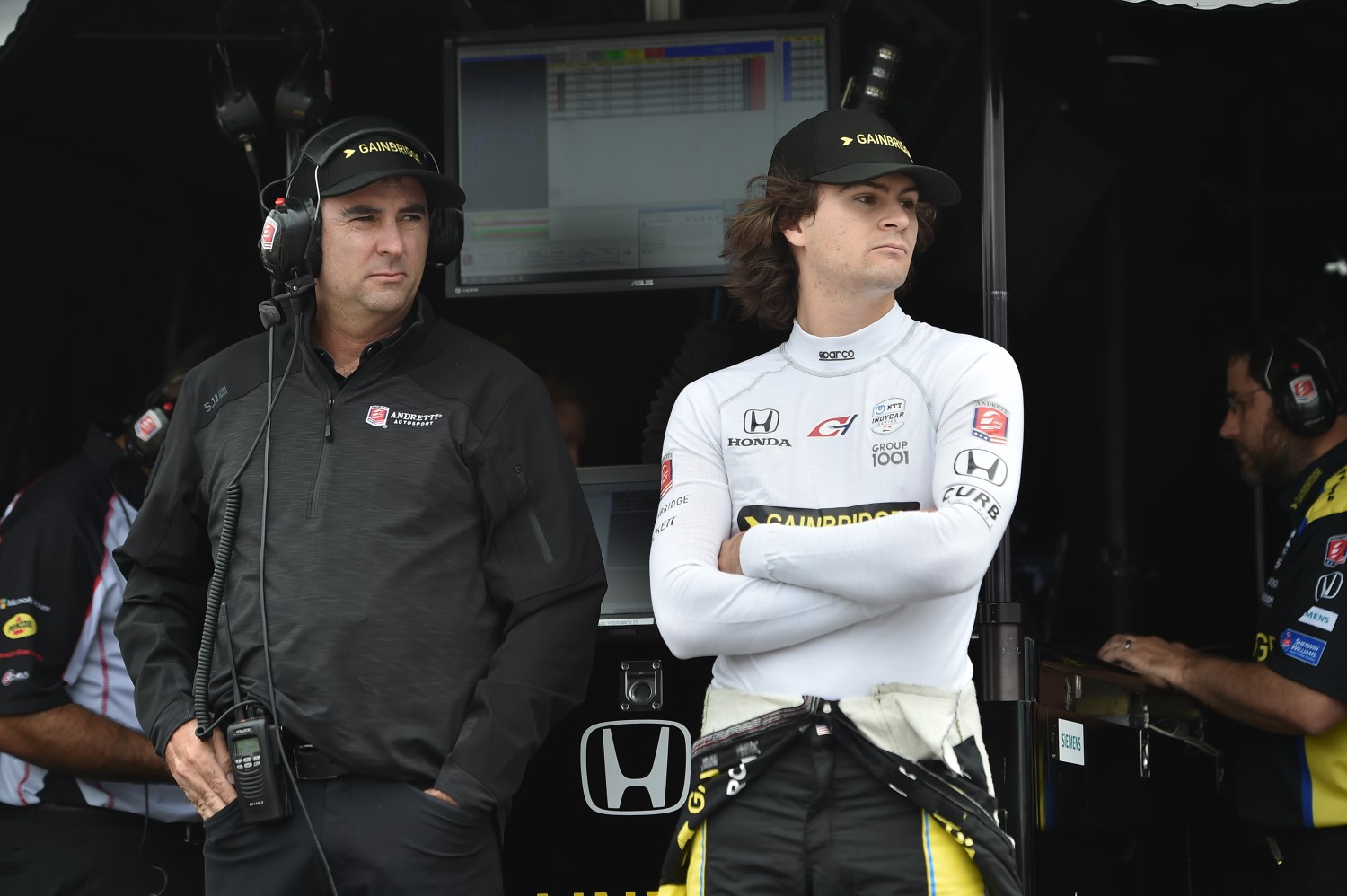 Asked what F1 needs to make the next step in popularity, Patrick believes the championship needs a competitive American driver to give US fans more reasons to follow the sport.
"If there was an American driver that they could cheer for, then I think that what you'd see is more coverage here," she explained.
"Whether it be you know, late night TV magazines, morning news, just sports coverage in general; there'd be a reason to cover it, and I think that would definitely help."
Patrick backs a potential F1 switch for Herta, saying it would be a "great opportunity" for the six-time IndyCar race winner.
"Definitely, if it's something that you want to do, and you feel like you have an opportunity to do well, I mean, he's not going to become a worse driver when he's gone," she added.
"If it doesn't work out for him, usually Formula 1 drivers have quite a bit of credibility to try and come over and drive an IndyCar.
"So, I think it's a truly great opportunity, and especially if it's something that he's really excited about, I think that's really cool.
"And to have it be all American, I think that'd be great. I'd love to see how that goes."
O'Ward told Autosport he thought Herta would "do great" if he did make the switch to F1, believing the American driver had everything he needed to succeed with the right car.
"He's a very talented, very fast individual, and I think he'll have no problem," O'Ward said in an interview at the McLaren Technology Center.
"Obviously, it's not like he's going to go in and just shatter everyone. But I think he as a driver has everything to be successful. And I think he will be.
"Maybe not from the first race. But the guy will get in sync with it. He's going to be fighting up there, if he is given the right car.
"There's no doubt in my mind. Not that it's going to be a struggle, but everything has its path of learning.
"But given the right time, he'll be just fine."