NASCAR: Larson looks to crush Gordon's laps led record
(Update)
2021 has been a record-setting season for Kyle Larson. In the Team Chevy driver's dominating performance in the 400-mile race at Kansas Sunday, Larson surpassed career Chevrolet driver Jeff Gordon's record for the most laps led in a single season since the inception of the 36-race schedule.
Larson led 130 laps in Kansas, putting him at 2,397 laps led for the season, surpassing the previous mark held by Gordon at 2,320.
And he is not done yet.
---
October 19, 2021
Sunday at Texas, America's best driver, Kyle Larson, led a race-high 256 laps. He has now led 2,267 laps this season in the No. 5 Hendrick Motorsports Chevrolet.
He is about to pass two all-time NASCAR greats.
He still has to overtake Hendrick legend Jeff Gordon and Kevin Harvick to claim the record for most laps led in a season since the Cup Series went to a 36-race schedule in 2001.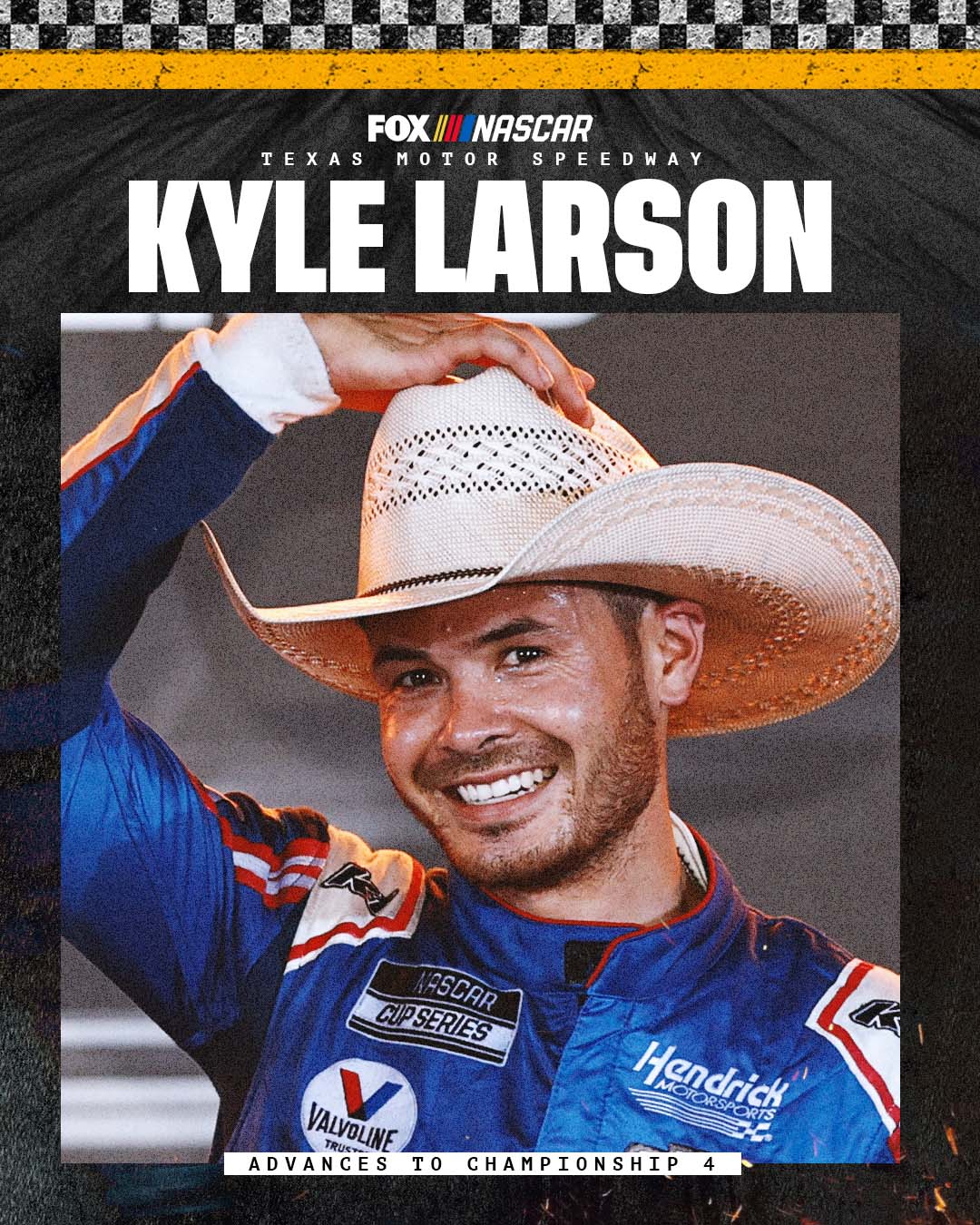 Gordon led 2,320 laps in 2001. Harvick led 2,294 laps in 2015.
Larson needs to lead 28 more laps to pass Harvick for second and 54 more laps to pass Gordon.
"I led a lot more laps today than I thought I would, so yeah, it's definitely a goal of mine," said Larson after his Texas win.
"I think somewhere in the back of my mind, it's a goal. It's not something I am upset about if I don't lead any laps in a race or anything, but once I am leading, I want to stay in the lead to help catch that record or whatever.
"But you have to have a fast race car to do that, and our race car has been really good all season long, especially (Sunday) to have a dominating run like we did. Hopefully, these next few weeks are a lot like today."
Crew Chief Cliff Daniels said being in striking distance of the record was "pretty cool" and that it was "a really big deal" to his driver.
"Taking our group of guys, taking our team and all the resources we have at Hendrick Motorsports and putting fast cars on track is so cool and so fun to be a part of that.
"We will try to keep it going, and wherever the numbers end up, hopefully, we'll be happy about them."