F1: NBA, Formula 1 Announce First-of-its-Kind Partnership
The NBA and Formula 1 have announced a content and activation partnership to celebrate the tip-off of the NBA's 75th Anniversary season this week, as well as the return of F1 to the US at the 2021 Formula 1 United States Grand Prix on Oct. 24.
In the lead up to both milestones, exclusive imagery featuring F1 cars in custom liveries representing all 30 NBA teams will be released on both organizations' social channels. The first 10 cars will showcase the Central and Pacific divisions, which will be unveiled Monday.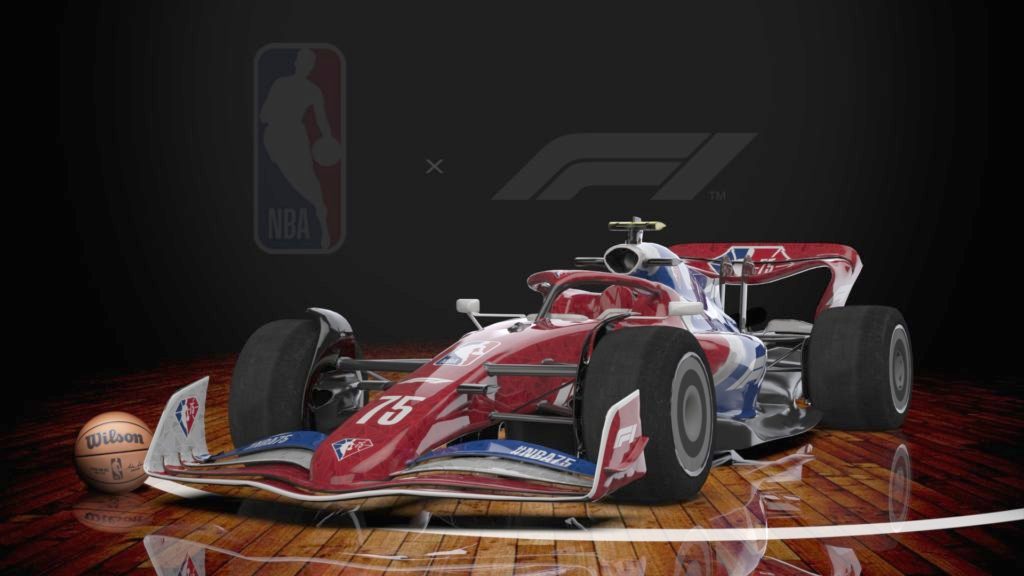 On Oct. 21, ESPN will host drivers from F1 teams for a free throw challenge at an NBA 75th Anniversary-themed basketball half-court within the Circuit of Americas paddock. NBA legends will be there as well to provide free throw shooting tips, with a $20,000 prize that will be awarded to a charity of the winner's choice.
The NBA's season will begin Tuesday with the defending champion Milwaukee Bucks hosting the Brooklyn Nets and the Warriors playing the Lakers at the Staples Center. Both games can be seen on TNT.