Rumor: With the Sauber buyout failed, Andretti turns to own team in 2024
(8th Update)
F1 is still stringing Andretti along despite saying he has support from the FIA for his planned Formula 1 entry after a meeting with president Mohammed Ben Sulayem in Miami on Friday.
.
Liberty Media CEO @GregMaffei has again downplayed the chances of @F1 imminently adding an 11th team: "There's a potential that we may increase the teams over time; I don't think it's a pressing need. There's a lot of people who would like us to do it." pic.twitter.com/xbgS8lo0Yy

— Adam Stern (@A_S12) May 6, 2022
---
May 4, 2022
With each passing day, Michael Andretti's hopes of being approved to start an F1 team dwindle. He said he has the infrastructure and plans in place but the longer the process takes, the less time he would have to properly prepare a team.
"I talked to (Liberty Media CEO) Greg (Maffei) and I asked him, 'Just let it go to a bid, we'll beat everybody,'" Andretti told AP. "That's all I'm asking. Not that they give it to us. Let us have a shot and we will beat anybody else that's out there. We have great backers. Money is not the issue."
"We have 10 great teams already and we have the potential over time to add more teams," Maffei told AP. "We have a lot of demand for people who want to add teams, either by buying a team or expanding teams. We'll look at that over time and see what they can add and we'll try to build a consensus among the teams and the FIA about who to bring in and what qualifications they need."
With multiple suitors, AP asked Maffei if being an American gave Andretti an edge, considering Liberty and F1's aggressive efforts to expand its North American footprint.
"I think there would be a lot of factors, and being an American can be a positive," Maffei told AP. "But we'd look at all things that a new team could potentially bring, and that's not just access to new markets. Capital opportunities that they know something about, marketing, technology, all of those things would be interesting to us."
---
April 7, 2022
Michael Andretti told Racer that the FIA has not given him an answer whether his team will be accepted into F1.
"While we're waiting, we're doing a lot of work behind the scenes, we are preparing for it because we have to start," Andretti told RACER. "So we are doing things, hoping that we get a shot at it. We have to start making some moves and hope and pray that the FIA allows us to have a shot at getting in there."
"We were hoping to know by now, and unfortunately, we don't," Andretti added. "But we're hoping that it's going to be soon, though."
Based on comments from Toto Wolff and Stefano Domenicali, and given the delay in the answer, the approval certainly is not a slam dunk.
---
February 26, 2022
Speaking exclusively to David Malsher-Lopez of Autosport about the situation, Michael Andretti said: "We need it [a decision from the FIA] fast because the clock's running for us to be there in 2024. We need to know within a month."
"You look at the growth in ratings in the Netherlands because they've got a driver," he said. "There's none here. If you get a good driver with a good following like Colton Herta, I think they'll be in great shape.
"To me it's a no-brainer. I don't know what the hold-up is, so hopefully they figure it out. The way we're going to do it is going to be first class all the way. We've got big plans that will really be good for Formula 1.
"My backers are great, they're in it to be competitive, they're not just in it to say they're in Formula 1. They're sports guys, they've turned sports franchises around from where they weren't competitive to then being competitive, so they know how to do this stuff.
"So it would be a shame if we couldn't pull it off. It'll be good for everybody."
Regarding the team's factory, Andretti said that he would prefer to base the operation in the United States in the long term, but understand he may also need a European headquarters.
"Eventually we'd like to build it here," he told Autosport. "The first car would have to be farmed out, sort of like the way Haas does it now. And then eventually build our own car.
"My dream is to do it here, to have a true American car. We'd still have a big presence in the UK, but have the actual building of it here."
On the possibility of becoming an F1 team boss, Andretti said: "I'm very excited about it,
"I've wanted to do it for a long time. I think it's great for our brand and would put us at another level.
"It would raise our whole game, raise this [IndyCar] game as well. I'm in the business of racing and I always want us to do better."
Also, see this related rumor regarding engine supply
---
February 20, 2022
Some additional Mario Andretti quotes as told to Racer Magazine, and one in particular – that former F1 boss Bernie Ecclestone is providing Andretti key advice:
"Formula 1 goal is the ultimate goal for him [son Michael], no question about it, and he's young enough to be there for a long, long time.
"He has some very, very interesting and powerful individuals ready to come onboard as soon as this thing becomes official, with how to guide him and how to be involved in a start-up operation."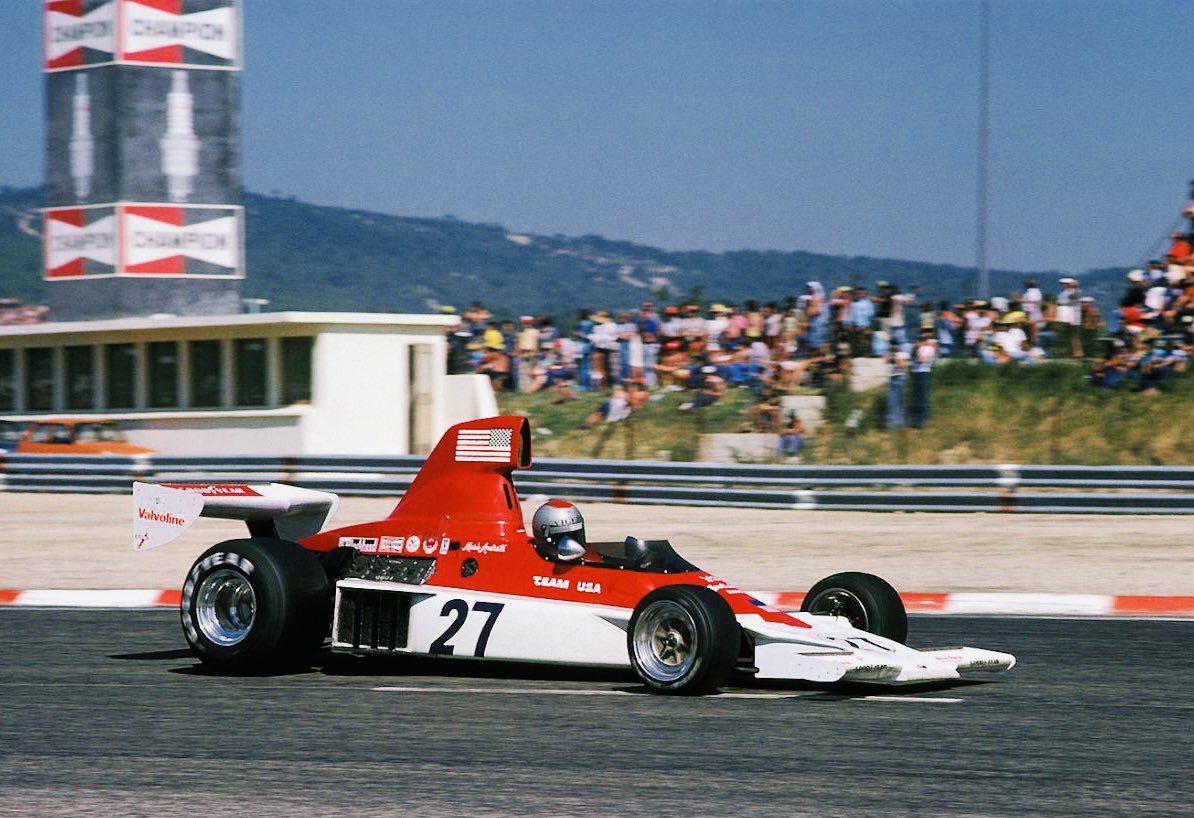 "There's several steps that they have to take which is part of it. I've been in touch with Bernie (Ecclestone, former F1 chairman) — he and I have been speaking and I've been getting a lot of guidance as well. He's the one who implemented a lot of these rules.
"We're on it. We're on it in all those aspects — we're not going in here blindly. Anything that has been asked of us — guarantees and whatever — we comply. So if there's anything more they need from us, we're ready to respond. That's the way it is, that's where we are."
"Michael's whole plan is to expand all operations, expand even the facility in Indianapolis where we're going to have much more capability to be able to manufacture aspects of it, not relying on other vendors. But the base operation, engineering, everything is going to be out of the UK. That's solid, that's the way it's going to be. We don't need to confuse all that. A lot of people said, 'You're a dreamer to operate out of the U.S.' No, that's not the intent. We're not stupid about these things."
"And then the important thing to also have — he's going to definitely start with at least one American driver, which more than likely is going to be Colton. I'd put my money on that kid any day, I just feel that he's something very special and it's not just words, he's proving it and it's fun to watch him doing his things. Michael has been able to be part of that, cultivated him right from the beginning when he came out of Europe in Formula 4 when he drove alongside people like Lando Norris. People like that know him, so he has a great feel for these things.
"And look what he's done so far in the IndyCar Series. Already won six races, pole positions against the best that IndyCar has got to offer, so don't take that lightly. That's pure talent, because everybody in IndyCar has the same equipment, basically, so the onus is a lot more on the driver. It would be lovely to see an American that really wants to be there and he's one of them.
"Michael can provide that vehicle unless he gets an opportunity sooner, and Michael would let him go. But he's one, and Michael will arm himself with at least one American driver, maybe two. But it's going to be at least one, and that's important. It's been a long time since we had an American driver in F1.
"It all plays. With the Netflix ("Drive To Survive") show that's been floating around for a couple of years now, I think that has awakened a lot of the fan base here but also cultivated some new fan base — we've seen that. Look at the crowd they had at COTA for the weekend, that was really unbelievable. So that's it, all of it is coming together I think. Formula 1 is in a good place, and you want to be part of it."
"The kid [Colton Herta] is for real. I know what I'm talking about, I know when I see something. I said the same thing about Max (Verstappen) when I first saw him. I said the same thing about Sebastian Vettel when he won Monza with Toro Rosso and things like that — I've been around long enough to see these things and I haven't been wrong yet!"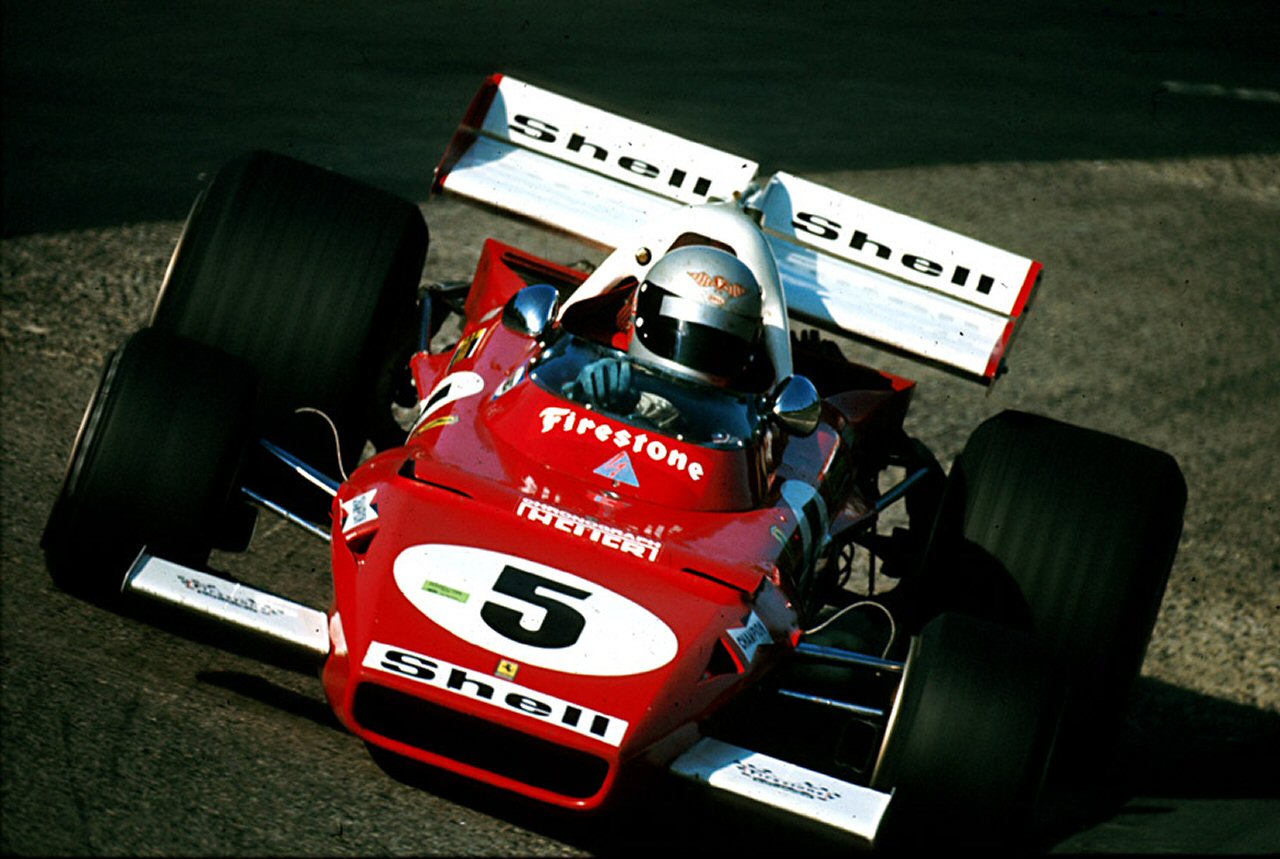 ---
February 19, 2022
Michael Andretti confirmed to Motorsport.com that what his father had tweeted was true but that he couldn't make any further comment.
Mario Andretti subsequently told the Indianapolis Star in an interview that the team would be based in England with its cars built in a proposed facility in Indianapolis near the team's IndyCar headquarters and already had a power unit deal in place, but declined to name the manufacturer. [Editor's Note: We suspect it is Ferrari because Mercedes currently powers 4 teams and Ferrari only 3, and Ferrari wants 4 to balance the 'team' voting advantage Mercedes currently has.]
"They're far enough along that, if they get the approval to be added to the 10 teams that exist in F1, they're ready to go the next day and put everything in place," Mario Andretti told the paper.
"Michael has been working on this for quite a long time, but he's taken a different direction since there's no teams available to buy," Mario Andretti, a former F1 world champion, said.
With all the F1 talent and contractors based in England, trying to build an F1 in Indianapolis will likely have a low percentage of success.
There is now a cost-cap in place, while F1 has set an entry fee of $200 million for new teams.
"They're all set," said Mario Andretti in the interview with the Indianapolis Star.
"They're going in with their eyes wide-open with all the prerequisites."
The news of Andretti's application for a new team comes just days after Sky Sports commentator David Croft emphasised the need for more teams, after Aussie F2 World Champion Oscar Piastri was forced to take up a reserve driver role despite winning the competition last year.
"To me, there's four seats too few on that grid. I'd like to see 12 teams," Croft told foxsports.com.au.
"Maybe with a cost cap we might create an environment where we can bring new teams into the sport; when I first started (TV commentary) there were 12.
"I can understand why people are so impatient (with Piastri) — he's a champion, and people want to see a champion on the grid, but it's very difficult to promote the F2 champion straight into an F1 seat the next year because which team has to make the sacrifice from their own business plans to accommodate the F2 champion?
"That's why we need two more (F1) teams, at least, on the grid. I don't think anyone other than the teams themselves because the money would get diluted a bit, would disagree with that."
---
February 18, 2022
Michael Andretti has applied to the FIA to enter a new team into Formula 1 in 2024, according to his father Mario.
The ex-F1 driver and CART IndyCar champion is pushing ahead with plans to secure a place on the grid and join the world championship grid with a new team, Andretti Global.
In a post on social media on Friday, the 1978 F1 world champion said his son's proposed entry has "the resources and checks every box".
He added the application is currently "awaiting the FIA's determination."
Michael has applied to the FIA to field a new F1 team starting in 2024. His entry, Andretti Global, has the resources and checks every box. He is awaiting the FIA's determination.

— Mario Andretti (@MarioAndretti) February 18, 2022
It marks the latest attempt to get the Andretti name onto the F1 grid after plans to enter with Sauber-owned Alfa Romeo fell through last year.  However, starting your own team from scratch could mean at least 10 years before you can compete for a title.  Look at the Haas team as an example.
---
October 30, 2021
Running last all year in 2021 was a strategic decision by the Haas team not to develop this year's VF-21 package, to move their car development to Maranello and hire a lot of Ferrari people, and focus their attention on their challenger for Formula 1's radical new 2022 regulations instead – an approach which Steiner said appeared to be working well.
We have to believe that Michael Andretti would also think this was a smart move were he try to buy the team, or go into partners with Haas. Being tied at the hip to Ferrari now certainly cannot hurt.
"The '22 car's development is going well, we are making progress each wind tunnel session," said Gunther Steiner, before comparing the current situation to when Haas first entered the sport in 2016.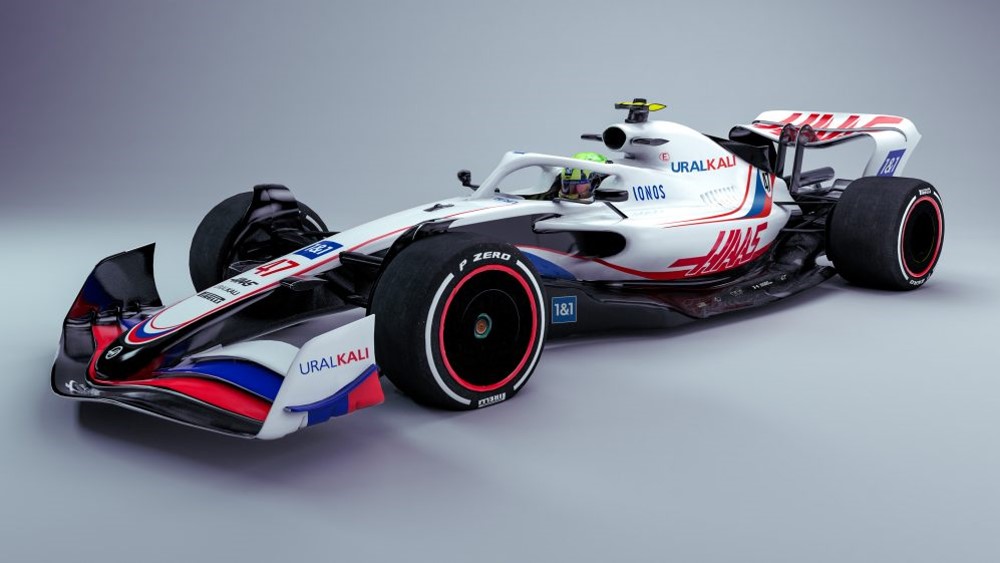 "It's a little bit like '15 or '16 to me, but to say how good we are, I have no idea, because I don't know how good the other nine teams are. But as a team, we work now again like we did in '15, '16 and '17 [with] the technical team in Italy, and I'm cautiously optimistic that we will be in the midfield again next year."
"You could bolster everything, always," said Steiner, when asked what else could be improved at Haas in readiness for 2022. "You can always do better, but I think the other aspects of the team, they are in good shape I would say. The race team is in good shape and there will be no big changes there.
"I think we will be ready," he added. "There are still a lot of people from 2018 when we finished fifth in the championship, so these people are still good and they haven't forgotten how to do this. I rely on these people and I am confident they can pull it off again, that we [will] have good results – maybe not fifth but at least being back in the midfield like were in '16 and '17."
---
October 28, 2021
With the rumored Andretti buyout of the Sauber /Alfa Romeo team now supposedly dead, will Michael Andretti turn his sights to the worst team in F1 – the back of the grid American Haas F1 team?
Andretti, the former Indy Car driver and current team owner linked with a move into Formula One, has been in talks with Haas team principal Gunther Steiner – but Steiner insists there was no mention of a buyout.
However, Andretti would be talking to the owner of the team Gene Haas, not Gunther Steiner.
"I spoke with Michael a few times, not lately, honestly," Steiner said, according to Crash.net ahead of the US Grand Prix this weekend. "I don't know what Michael is trying to do. Everyone knows each other in American racing and maybe there were talks, but maybe not as concrete as you think they are."
Haas have struggled with sponsorship during their time in F1, something well-documented in the Netflix series Drive to Survive, and Steiner says they have not done enough to crack the American market.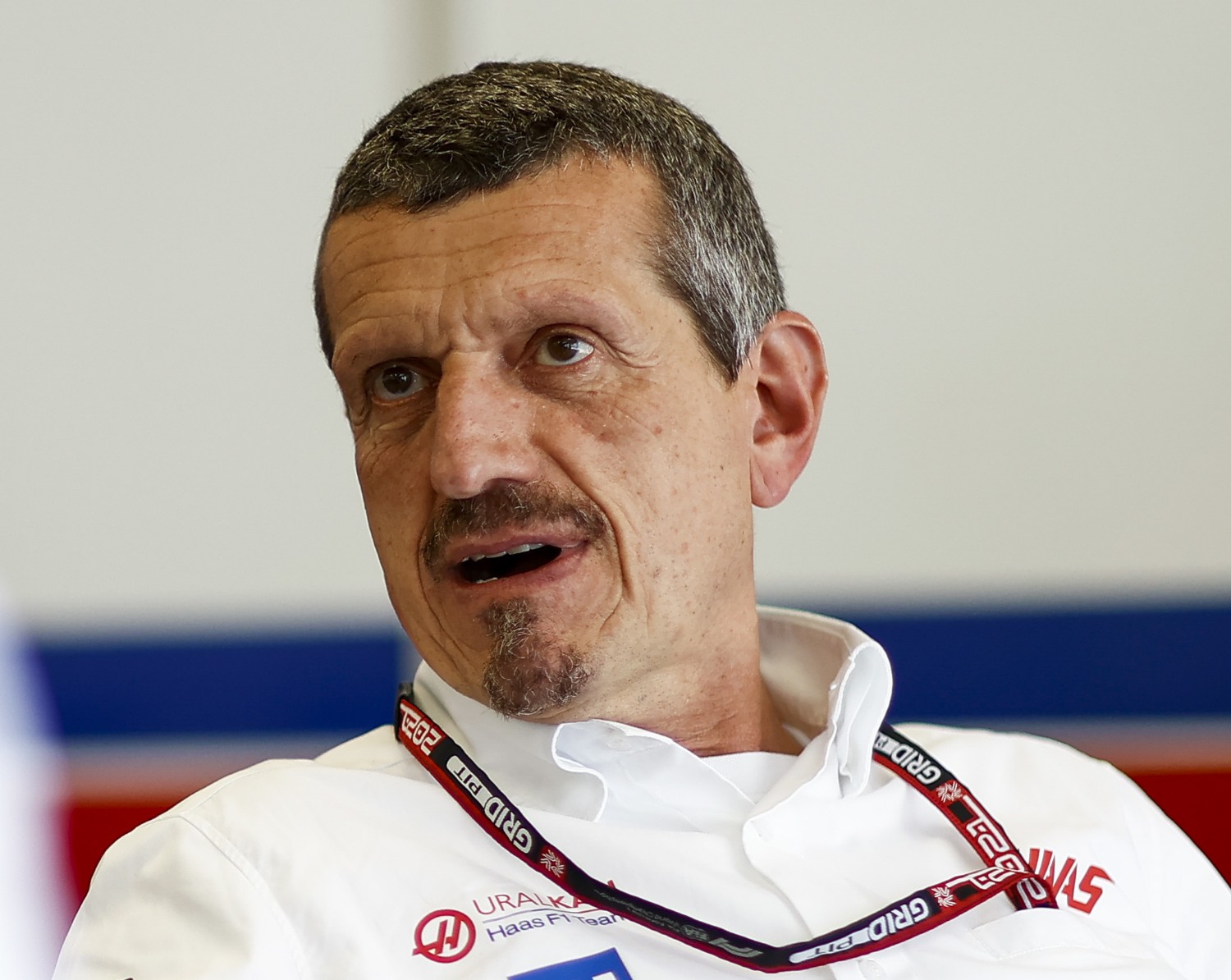 "What we didn't do, we didn't exploit the American market, the sponsorship market, as much as we should have because otherwise we would have more American on the car," he said. "There hasn't come anyone knocking on our door with big sponsorship saying 'because we are American, this is what we will do' or 'this is why we will support an American driver.'
That is where Andretti would come in. Not only does the Andretti name attract American sponsors, he is rumored to already have insurance company Gainbridge in his back pocket.
And with the Haas development team now moved to Maranello and joined at the hip with the Ferrari team, the long-range prospects for the team may actually be better than Sauber.
Whether Haas wants to sell the team, or even sell a controlling interest to Andretti, remains to be seen, but running at the back of the field in F1 can't be much fun for Haas.
Perhaps a change would be what the doctored ordered.