Rumor: Porsche to replace Honda at Red Bull
(Update)
New Porsche Motorsport managing director Thomas Laudenbach has now admitted it is "not a secret we are seriously considering" an F1 program.
"There's no decision made yet," said Laudenbach. "So if you asked if we will be there or not, I don't know.
"But we are considering it, and we will have a decision. But I can't really say exactly when.
"One thing is clear, if such a decision is made, you can't wait too long.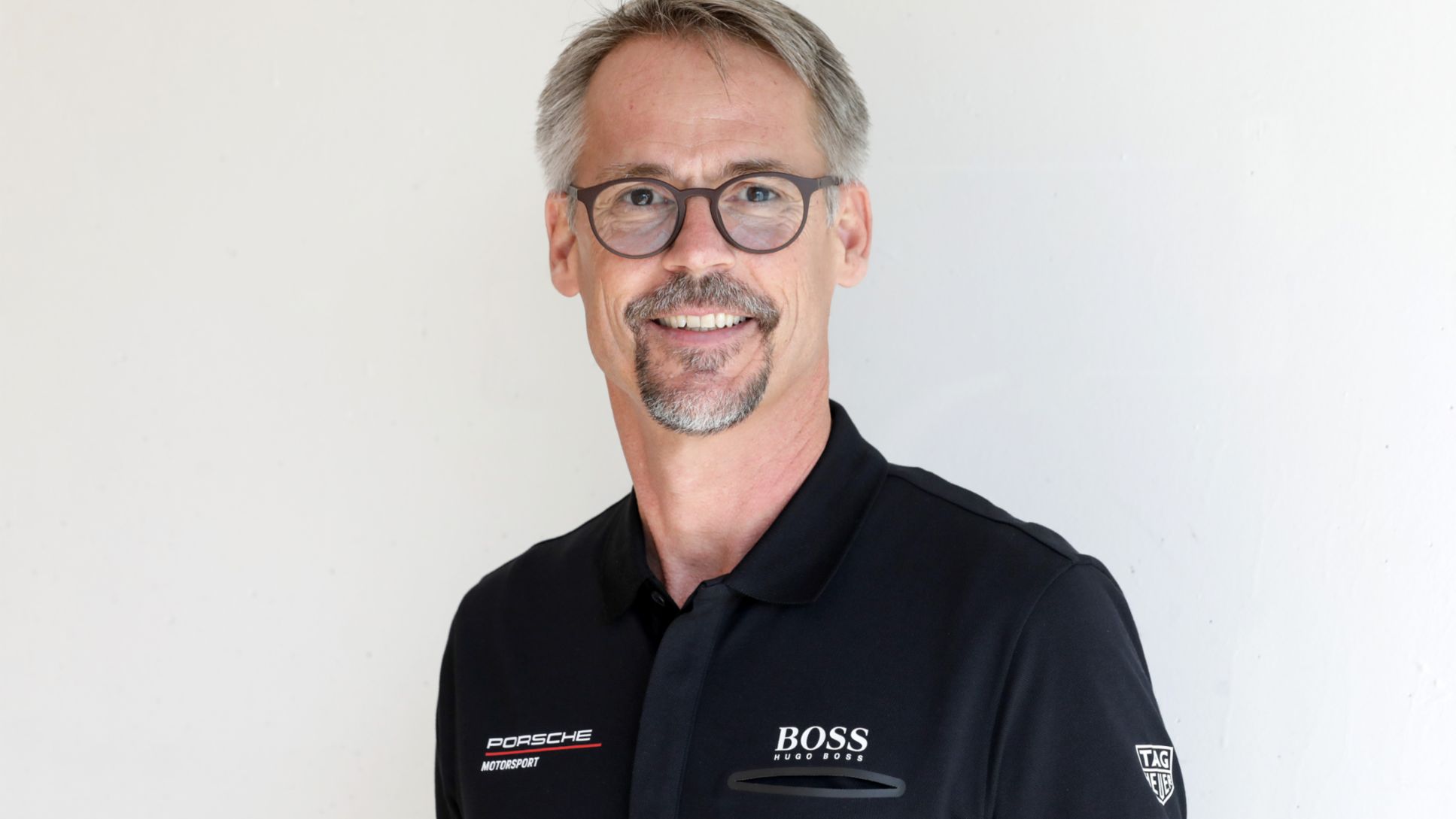 "Because if you want to race in 2025, or 2026, you have to start at a certain time."
"If you look what car manufacturers are announcing concerning the share of electric vehicles they're going to sell in the future, it is very important that Formula 1 does a shift towards electrification," said Laudenbach.
"Yes, it is clear you can't do such a format with a battery electric vehicle. We all know that.
"But I think there needs to be a much higher priority of the electric part of the powertrain.
"As an OEM you want to show yourself in motorsport, it needs to be relevant to what happens on the road.
"The FIA made a huge step towards that direction. So that's going to help.
"And another aspect is if you enter Formula 1 as a new competitor, as a new power unit manufacturer, obviously your life is very hard if you enter under a set of rules that has been in place for many years.
"If somebody – and this has got nothing to do with Porsche, I think that's a general thing – really thinks about entering this championship as a power unit manufacturer, you should always combine that with a major change in the rules, so that everybody has got to make a step, you are not the only one that has to.
"These are the two important things."
"If you look at PR values, at fanbase, at advertising value, Formula 1 is extremely good compared to other series," said Laudenbach.
"That's no question about it. At the same time, you have to spend a lot of money.
"So I think another point is that cost control is in place.
"Probably the most important thing that I would say for a car manufacturer need to be fulfilled, that it really makes sense to enter."
"A lot of things are going into the right direction concerning Formula 1," he said.
"Many of the factors, from what we know they might become true.
"This is something that makes it far more interesting for us than in the past years."
---
November 1, 2021
(GMM) Red Bull is not ruling out a Formula 1 collaboration with Volkswagen.
According to the German source Sport1, November could be the month in which VW brands Audi and Porsche make the official decision to enter F1 for the new engine era from 2026.
The report claims Red Bull could tie up with Porsche power, with Audi then supporting McLaren or buying the Sauber team.
Red Bull's Marko doesn't deny it, even though the energy drink owned camp is pushing ahead with its own engine subsidiary Red Bull Powertrains to handle the post-Honda period.
"First of all, we want to make sure that we can stand on our own two feet with our ambitious project," said the 78-year-old Austrian.
"Partners are then of course welcome to join us," he added.