F1: 2022 F1 tires will be more like Firestone IndyCar tires
The first thing any F1 driver says once they have raced an IndyCar, is how well the Firestone tires hang on, giving the driver the ability to push near 100% the entire stint.
In F1 drivers have to baby the Pirelli tires and pussyfoot through a stint. They are too soft.
That is changing for 2022.
F1 has asked for tires that allow drivers to push hard throughout races as part of a plan to promote closer racing in 2022.
Pirelli F1 boss Mario Isola said the Italian manufacturer "should be very close to the targets".
He said drivers who had tested the 2022 tires were "happy" with the result.
A leading driver who spoke to BBC Sport about Pirelli's new tires, on condition of anonymity, said those he had tested as part of the 2022 development program were a significant step forward.
"The new tires are definitely better; you can push harder for longer," he said.
Pirelli was given a series of targets by F1 for the new 2022 tires.
In addition to making lower profile tires that fit 18-inch wheels rather than the 13-inch wheels that have been used in F1 for decades, the new tires were required to have three main improvements over the current rubber:
Reduced overheating so drivers can push hard throughout a race stint
A wider working temperature range, to reduce problems in both getting tires to the right temperature and then reducing the ease with which they overheat
Reduced thermal degradation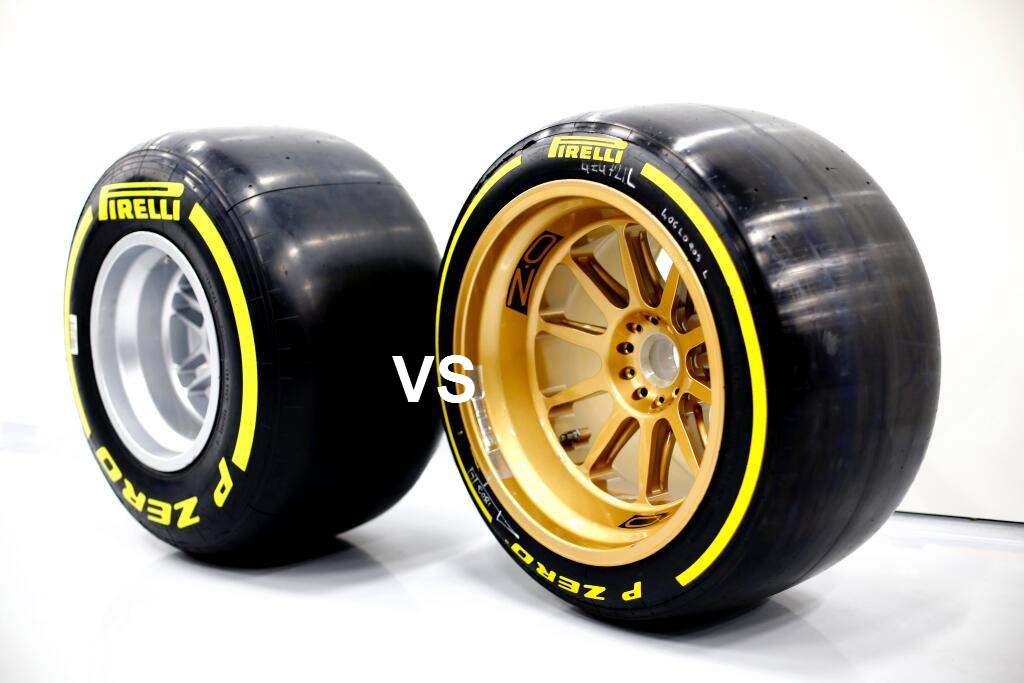 Isola said that the lower-profile tires were providing more satisfying car behavior for the drivers in way beyond the statutory requirements on Pirelli.
"What the drivers like is that the tires are a lot more reactive, a lot more precise because with a smaller sidewall, you have a different feeling," he said.
And he said that the new tires had been constructed in a way that should allow Pirelli to run them at lower pressures.
"Part of our continued improvement is to design tires more and more robust without using the pressure as the only tool to react to that," Isola said.
"If the simulations are confirmed when we run the tires, I am expecting to run at a lower pressure with the 18-inch tires."