IndyCar: Toronto's Devlin DeFrancesco says 'I can hardly wait.'
Devlin DeFrancesco of Toronto — who makes his U.S. home in Fort Lauderdale, Fla. — weighed one pound at birth and his eyes were fused shut. He was so small and sickly that he received the last rites of the Roman Catholic Church.
But with the help of an incubator and the nursing staff at Women's College Hospital, where he was moved, DeFrancesco eventually overcame the setback of being born 15 weeks premature and was allowed to go home for good.
"It's a dream come true," he said about signing the contract to drive the No. 29 Andretti Autosport Honda in 2022. "I can hardly wait to get going."
"After driving the INDYCAR for the first few days I was really impressed and I got to grips with it quite quickly, and just a huge rush of positive emotion right now. I have so many people and supporters to thank for this day. It really is a dream come true for myself.
"I've had such great support from such great partners, and to be able to keep those people on for next year and also have some new partners is a great — is something personally great for me. Kimoa, Simply Mac, Fyllo, Powertap, Sol Yoga, Jones Soda, to have these people on board for next year on the No. 29 car is really exciting, and I truly am grateful for it.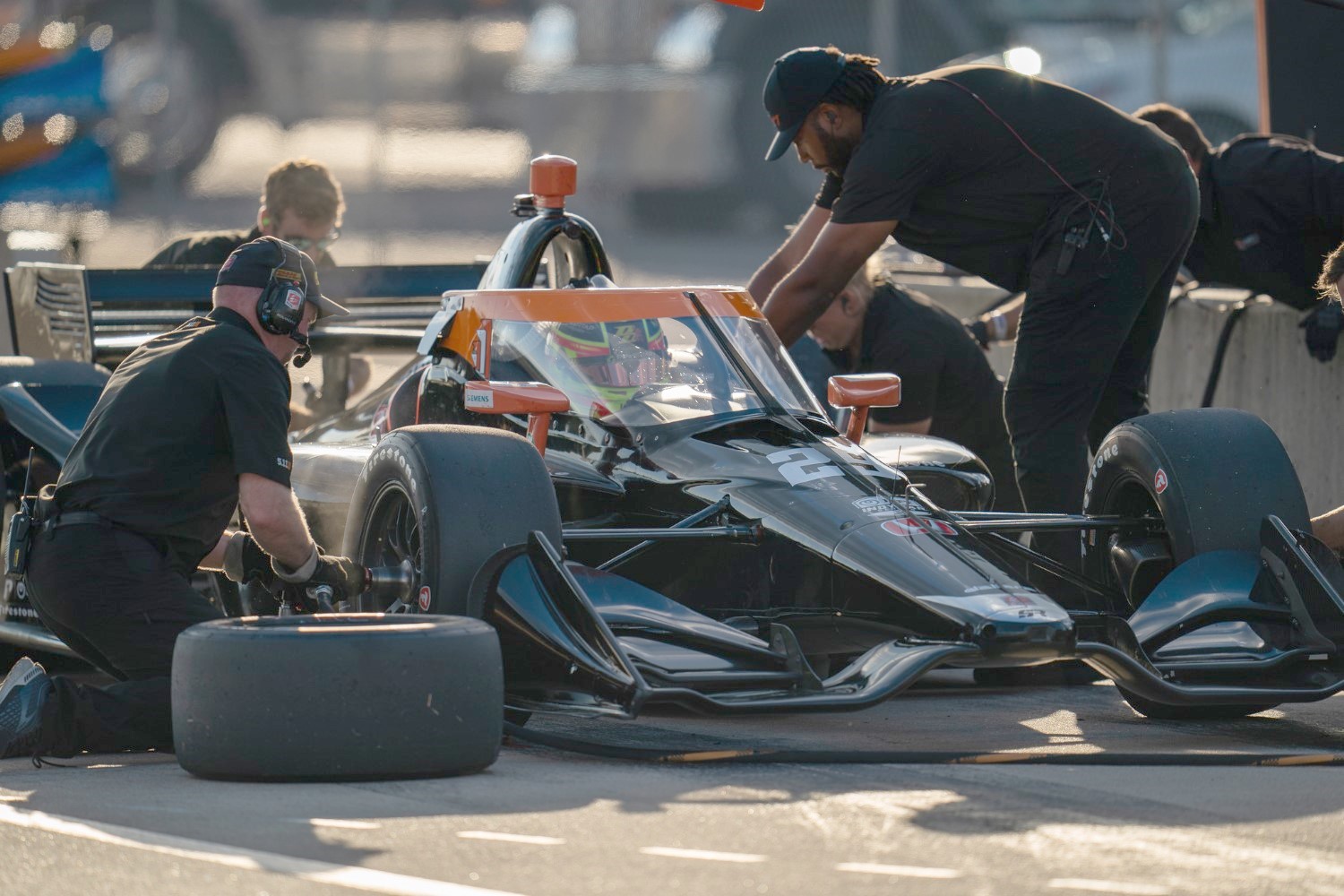 "Honestly, personally, I found the [IndyCar] car suited me much more than the Lights car. I got to grips with it quickly. Definitely from midday onwards in Sebring I was already coming to grips with it and then Barber it didn't take me that long to get up to speed. I really enjoy the car. I can't wait to be in the thing again, and I'm really excited to get going for next year.
"Generally I think the INDYCAR you're able to combine a lot more with the Firestone tire. I think that obviously plays to my strengths.
"There's much more aero, as well, so able to carry a lot more momentum speed and be a lot more aggressive in the medium high-speed stuff, as well, which suits me quite more. I'm excited to get going racing, try reds out for the first time, seeing what those do in qualifying. There's a lot of stuff that I'm looking forward to doing, and I think there's definitely going to be some good results in the pipeline for 2022."
Why DeFrancesco got the ride over Kirkwood
Michael Andretti addressed the reason why DeFrancesco got the ride over Indy Lights champion Kyle Kirkwood.
"This deal with Devlin is not something that just happened overnight," said Andretti.
"This is something that we've been working on. It's been like a three-year program. It's just Devlin getting the seat was always in the plan before Kyle was even around.
"It's not like we picked Devlin over Kyle; it was always going to be Devlin.
"Yeah, so from that standpoint, that's why unfortunately at the moment we don't have a spot for Kyle, but that's not to say we won't in the future. We're definitely going to watch him, and I'm hoping he gets a full-time ride to get experience, and we'll see how that goes.
"The goal is to get him back in our family one day again."