F1: Wolff and Hamilton 'classless' in defeat
Valtteri Bottas has been Lewis Hamilton's water boy at Mercedes for five years, moving over for him, so he can gain points during a race, towing him down the straights in qualifying to get a better time, and even taking out Hamilton's closest competitor, Max Verstappen at the start of the Hungarian GP so Hamilton could gain maximum points.
So, what's the first thing Mercedes team boss Toto Wolff and Hamilton do after the Mexican GP? Blame Bottas for their defeat.
The seven-time world champion was less than impressed with Bottas' start in the race, claiming his teammate left "the door open" for Max Verstappen to claim another win that moves the Red Bull ace a step closer to a maiden F1 world title.
Verstappen surged past both Hamilton and pole-sitter Bottas with a magnificent start at the Autodromo Hermanos Rodriguez before going on to score an impressive win.
Starting 2nd Hamilton was out braked by Verstappen into the first corner, plain and simple. Hamilton was schooled by Verstappen on how to late brake.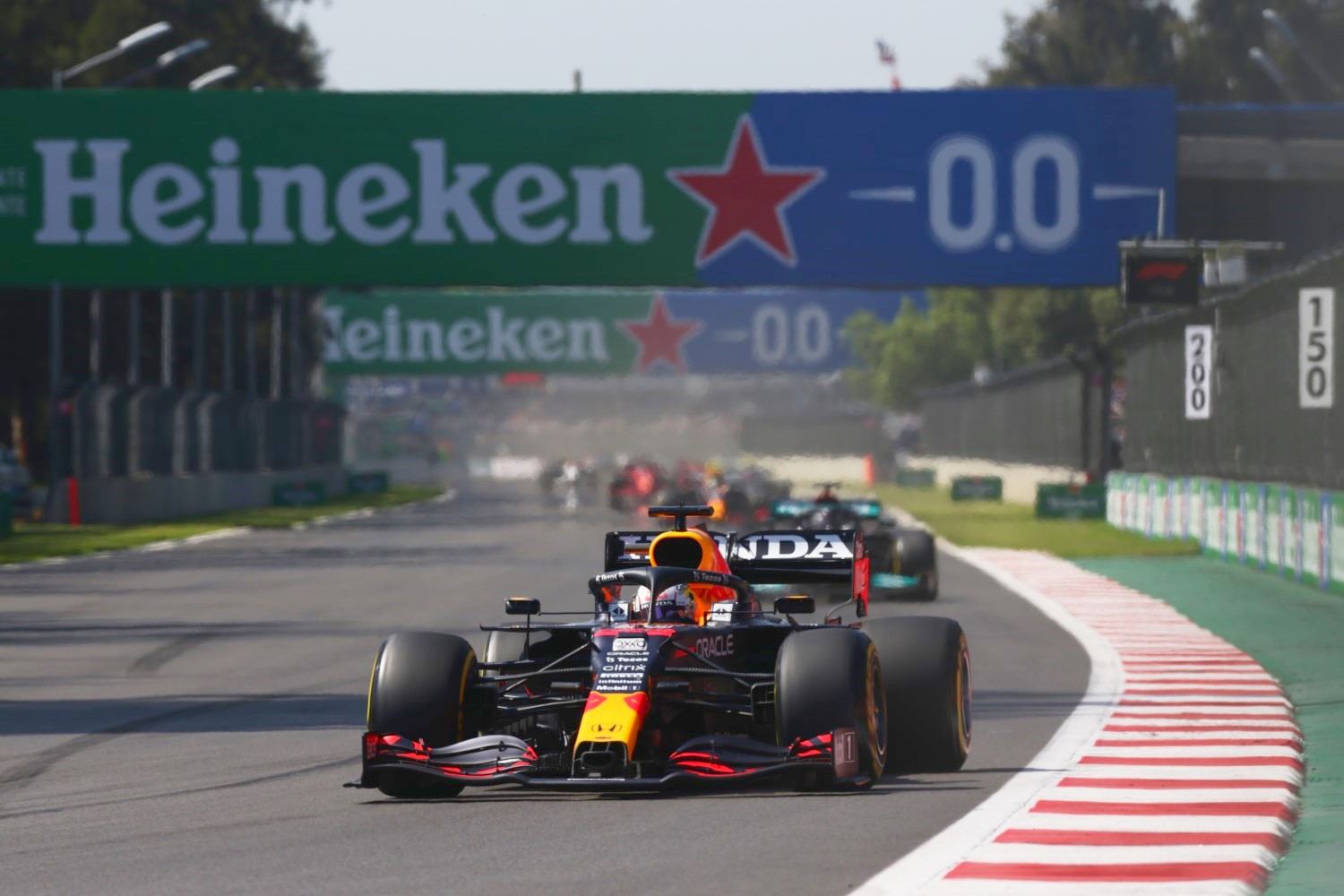 Hamilton accused pole-sitter Bottas of failing to protect his position by covering the side of the track where Verstappen made his move.
"I envisaged the start differently in the sense that Valtteri would get a better start and I would try to get into his tow," said Hamilton.
"I was covering my side of the track and making sure that nobody could come up the inside and try to keep whichever Red Bull I could see in my mirror behind.
"I thought Valtteri would be doing the same, but obviously, he left the door open for Max.
Hamilton's Mercedes boss Toto Wolff concurred with his superstar driver.
"That shouldn't have happened," said the Austrian. "We had two cars in front and seemed to open up the sea for Max to come around the outside. It is annoying to say the least."
Nothing like kicking a man when he is down.
Bottas was hit from behind by Daniel Ricciardo in Turn 1. His race ruined, Bottas was then used as a guinea pig for Hamilton again. They pitted him twice at the end for red tires to get the fastest race lap and take a point away from Max Verstappen, Hamilton's main rival.  Bottas lost several positions in the process.
Did he get a thanks for that?
Nope, just a classless kick in the posterior from Hamilton and Wolff.
Hamilton had 71 laps to pass Verstappen in the race.  However, Verstappen just increased his lead each and every lap.
Hamilton can't blame Bottas for that. He was schooled by the Dutchman.
Mark C. reporting for AutoRacing1.com