Supercars: De Pasquale holds off van Gisbergen to win after wild start
The growing tension between Supercars' leading two teams was on show for all today as Anton De Pasquale outlasted Shane van Gisbergen in an incident-packed BP Ultimate Sydney SuperSprint opener.
From the very start of the race, it was on between Shell V-Power Racing and Red Bull Ampol Racing, with Jamie Whincup moving across after a bad start into the path of Will Davison and almost forcing the #17 Mustang into the wall.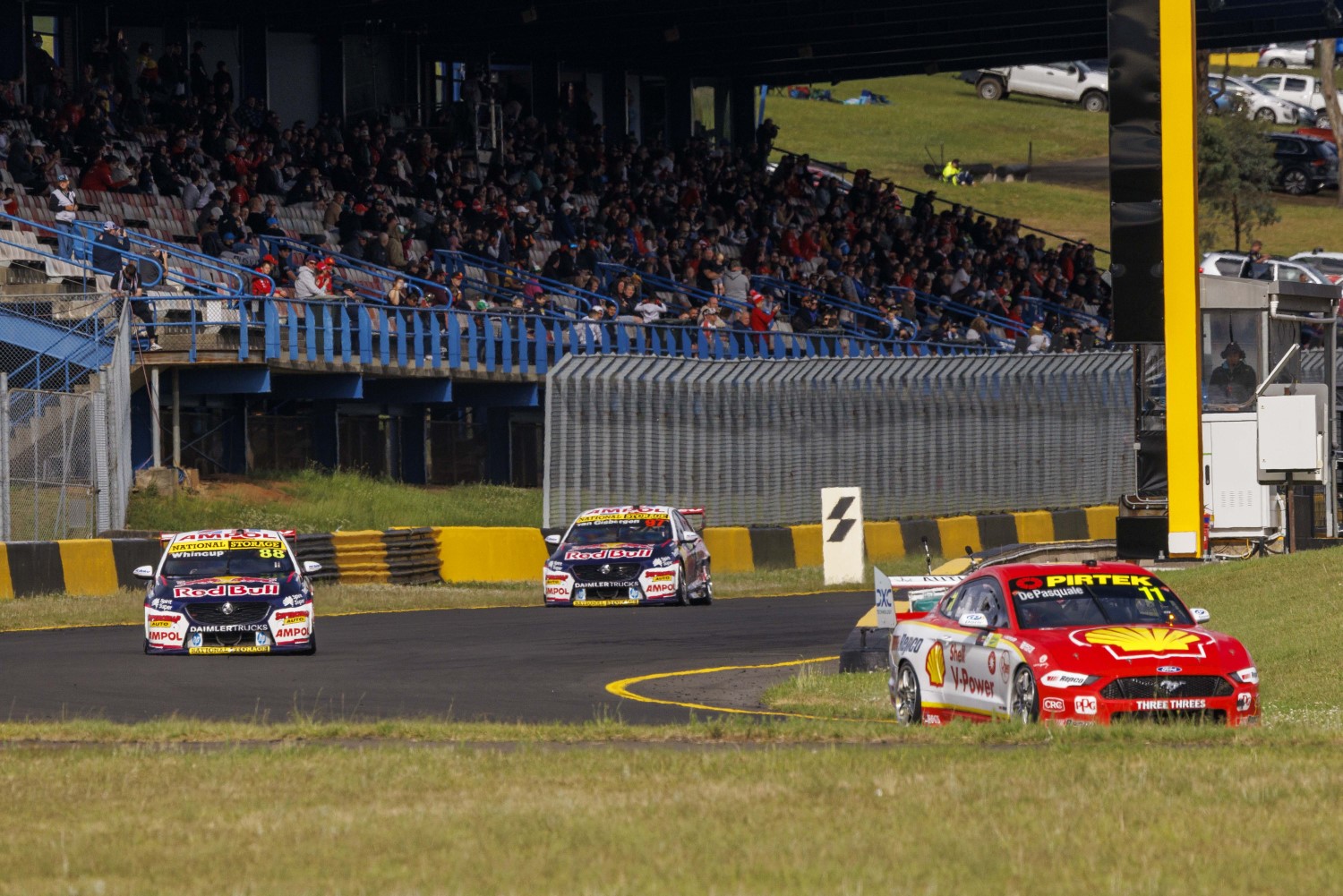 The pair avoided collision and made it through Turn 1 unscathed as van Gisbergen and De Pasquale opened up an early lead.
Behind the leaders, James Courtney was sent into a spin at 180km/h after a skirmish with Tim Slade and Scott Pye, with the #44 Boost Mobile Mustang sent into the infield styrofoam boards.
It was De Pasquale's fourth win in seven starts at Sydney Motorsport Park this season, and fifth of the season. It was his sixth career win.
Van Gisbergen extended his series lead to 349 points with his 20th podium in 26 starts this season.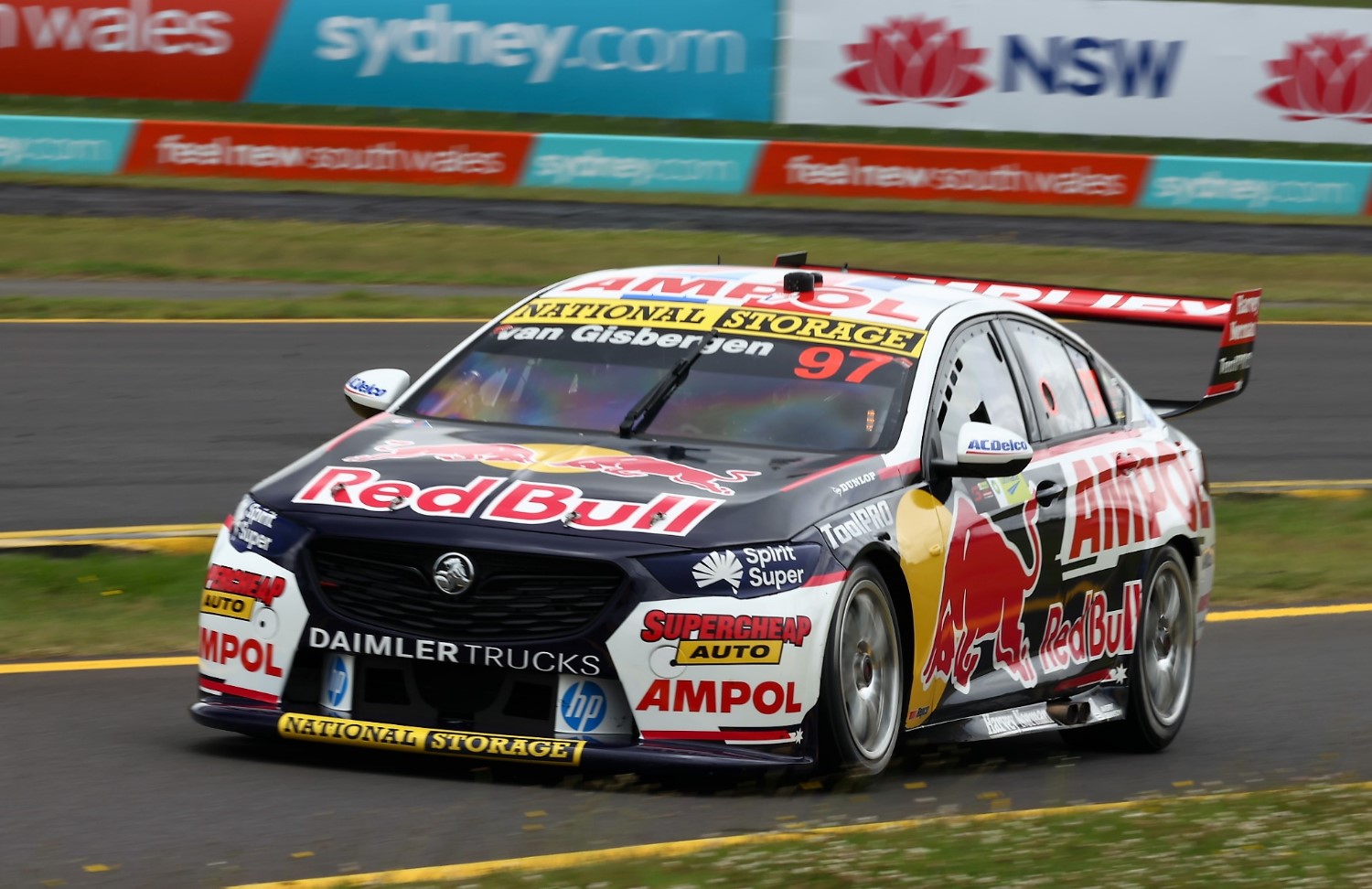 Erebus Motorsport rookie Will Brown took third to record his second career podium, Jamie Whincup was fourth to hold onto second in Repco Supercars Championship standings.
Pit stops and strategy played a huge part in today's result with two more races tomorrow and only limited tires for the entire weekend.
Van Gisbergen only took on two tires in his pit stop today and emerged ahead of De Pasquale.
De Pasquale, who had four tires fitted, hounded van Gisbergen and passed a Red Bull Ampol Commodore late to take the race lead he would never give up.
"Pretty stoked to get the win, a good day. We'll try and do something similar tomorrow," De Pasquale said.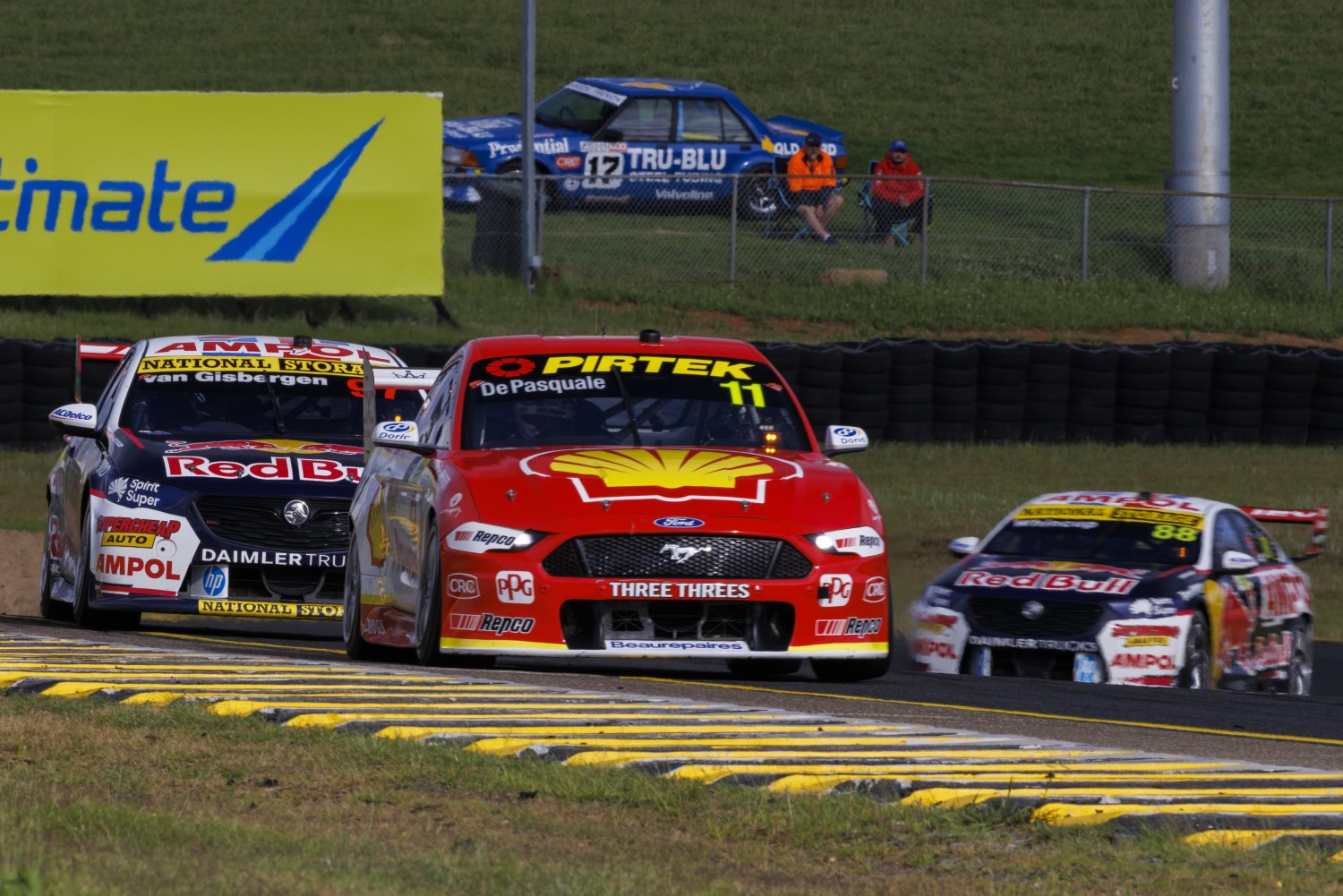 "Obviously we used a couple more tires than the other guys, but all good.
"It's the fastest way to the end… pole, leading the race, you don't want to throw it away.
"We'll take the win when we can get them."
On the van Gisbergen overtake, he added: "It's about all I had, that or maybe a couple more corners.
"The guys said they took two tires, so I knew I was going to have grip out of that corner.
"I did it on Jamie and then Shane on the next lap. They were pretty nice to me, but the speed difference is so much with the two tires."
Race Results
| | | | | |
| --- | --- | --- | --- | --- |
| Pos | No. | Driver | Car | Behind |
| 1 | 11 | Anton De Pasquale | Ford Mustang GT | 0.000s |
| 2 | 97 | Shane van Gisbergen | Holden Commodore ZB | 1.891s |
| 3 | 9 | Will Brown | Holden Commodore ZB | 3.424s |
| 4 | 88 | Jamie Whincup | Holden Commodore ZB | 5.484s |
| 5 | 99 | Brodie Kostecki | Holden Commodore ZB | 6.175s |
| 6 | 20 | Scott Pye | Holden Commodore ZB | 11.605s |
| 7 | 17 | Will Davison | Ford Mustang GT | 13.141s |
| 8 | 35 | Zane Goddard | Holden Commodore ZB | 13.906s |
| 9 | 3 | Tim Slade | Ford Mustang GT | 14.062s |
| 10 | 7 | Andre Heimgartner | Ford Mustang GT | 14.614s |
| 11 | 25 | Chaz Mostert | Holden Commodore ZB | 18.221s |
| 12 | 14 | Todd Hazelwood | Holden Commodore ZB | 20.846s |
| 13 | 18 | Mark Winterbottom | Holden Commodore ZB | 22.192s |
| 14 | 96 | Macauley Jones | Holden Commodore ZB | 22.645s |
| 15 | 22 | Garry Jacobson | Holden Commodore ZB | 22.881s |
| 16 | 19 | Fabian Coulthard | Holden Commodore ZB | 26.069s |
| 17 | 34 | Jake Kostecki | Holden Commodore ZB | 26.223s |
| 18 | 26 | Luke Youlden | Ford Mustang GT | 26.674s |
| 19 | 4 | Jack Smith | Holden Commodore ZB | 28.850s |
| 20 | 5 | Jack Le Brocq | Ford Mustang GT | 40.268s |
| 21 | 44 | James Courtney | Ford Mustang GT | 1 Lap |
| 22 | 6 | Cameron Waters | Ford Mustang GT | 3 Laps |
| 23 | 8 | Nick Percat | Holden Commodore ZB | 7 Laps |
| 24 | 2 | Bryce Fullwood | Holden Commodore ZB | 14 Laps |