F1: Alonso tops final F1 practice in Brazil
Alpine driver Fernando Alonso showed some of his old magic by turning a lap of 1m11.238s to lead final practice for the Brazilian GP.
Of course, Alonso may have been running a much lower fuel load, but he lapped 0.864s faster than 2nd fastest Max Verstappen.
Valtteri Bottas was third fastest, 1.117s back in the #77 Mercedes.
Alonso's teammate Esteban Ocon was 4th quick 1.169s behind, these times aren't nearly as representative as usual. That being said, Ocon has fresh soft tires for later and may well copy his teammate's previous tactics of starting on the red-marked rubber to jump ahead off the line.
It will be a huge gamble with 24 laps to complete to make it to the end of the Sprint – and with the tow here so powerful in the final sector, a strong start by a soft shod car could well spell danger towards the end of the Sprint.
Lewis Hamilton rounded out the top-5, 1.503s behind.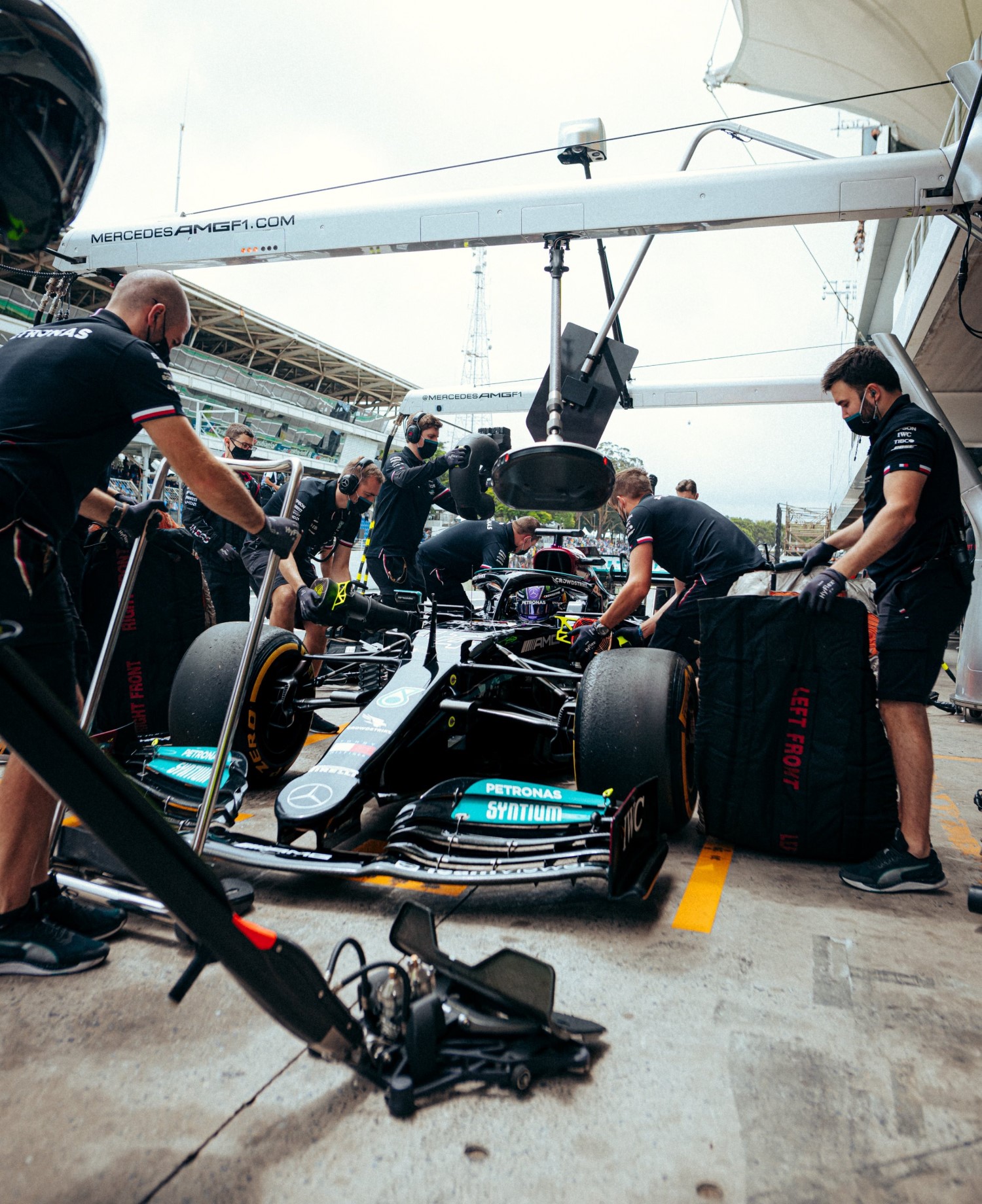 Practice 2 Results
| | | | | | | |
| --- | --- | --- | --- | --- | --- | --- |
| POS | NO | DRIVER | CAR | TIME | GAP | LAPS |
| 1 | 14 | Fernando Alonso | Alpine Renault | 1:11.238 | +0.000s | 23 |
| 2 | 33 | Max Verstappen | Red Bull Racing Honda | 1:12.102 | +0.864s | 26 |
| 3 | 77 | Valtteri Bottas | Mercedes | 1:12.355 | +1.117s | 24 |
| 4 | 31 | Esteban Ocon | Alpine Renault | 1:12.407 | +1.169s | 26 |
| 5 | 44 | Lewis Hamilton | Mercedes | 1:12.741 | +1.503s | 25 |
| 6 | 11 | Sergio Perez | Red Bull Racing Honda | 1:12.903 | +1.665s | 29 |
| 7 | 99 | Antonio Giovinazzi | Alfa Romeo Racing Ferrari | 1:12.997 | +1.759s | 37 |
| 8 | 55 | Carlos Sainz | Ferrari | 1:13.078 | +1.840s | 31 |
| 9 | 16 | Charles Leclerc | Ferrari | 1:13.099 | +1.861s | 33 |
| 10 | 7 | Kimi Räikkönen | Alfa Romeo Racing Ferrari | 1:13.355 | +2.117s | 39 |
| 11 | 18 | Lance Stroll | Aston Martin Mercedes | 1:13.426 | +2.188s | 41 |
| 12 | 3 | Daniel Ricciardo | McLaren Mercedes | 1:13.448 | +2.210s | 25 |
| 13 | 4 | Lando Norris | McLaren Mercedes | 1:13.581 | +2.343s | 23 |
| 14 | 10 | Pierre Gasly | AlphaTauri Honda | 1:13.608 | +2.370s | 32 |
| 15 | 63 | George Russell | Williams Mercedes | 1:13.615 | +2.377s | 24 |
| 16 | 22 | Yuki Tsunoda | AlphaTauri Honda | 1:13.726 | +2.488s | 38 |
| 17 | 5 | Sebastian Vettel | Aston Martin Mercedes | 1:13.747 | +2.509s | 42 |
| 18 | 6 | Nicholas Latifi | Williams Mercedes | 1:14.025 | +2.787s | 24 |
| 19 | 47 | Mick Schumacher | Haas Ferrari | 1:14.066 | +2.828s | 40 |
| 20 | 9 | Nikita Mazepin | Haas Ferrari | 1:14.909 | +3.671s | 37 |