IMSA: Nasr and Derani still on a high after winning title
Whelen Engineering drivers Pipo Derani (Brazil), Felipe Nasr (Brazil) and Mike Conway (Great Britain) finished second in Saturday's IMSA WeatherTech SportsCar Championship Motul Petit Le Mans at Michelin Raceway Road Atlanta. Today's second place finish, coupled with finishing ahead of the No. 10 Acura, gave Derani and Nasr the Driver's Championship, while also securing the Team Point Championship for Whelen Engineering and the Manufacturer's Title for Cadillac.
Nasr started today's season finale in No. 31 Whelen Engineering Cadillac DPi-V.R from the pole position after recording a lap of 1:08.678 during qualifying. It was the team's fifth pole this season. Nasr got a great jump at the race start and led early in the race. In fact, all three Whelen Engineering drivers led the race at some point.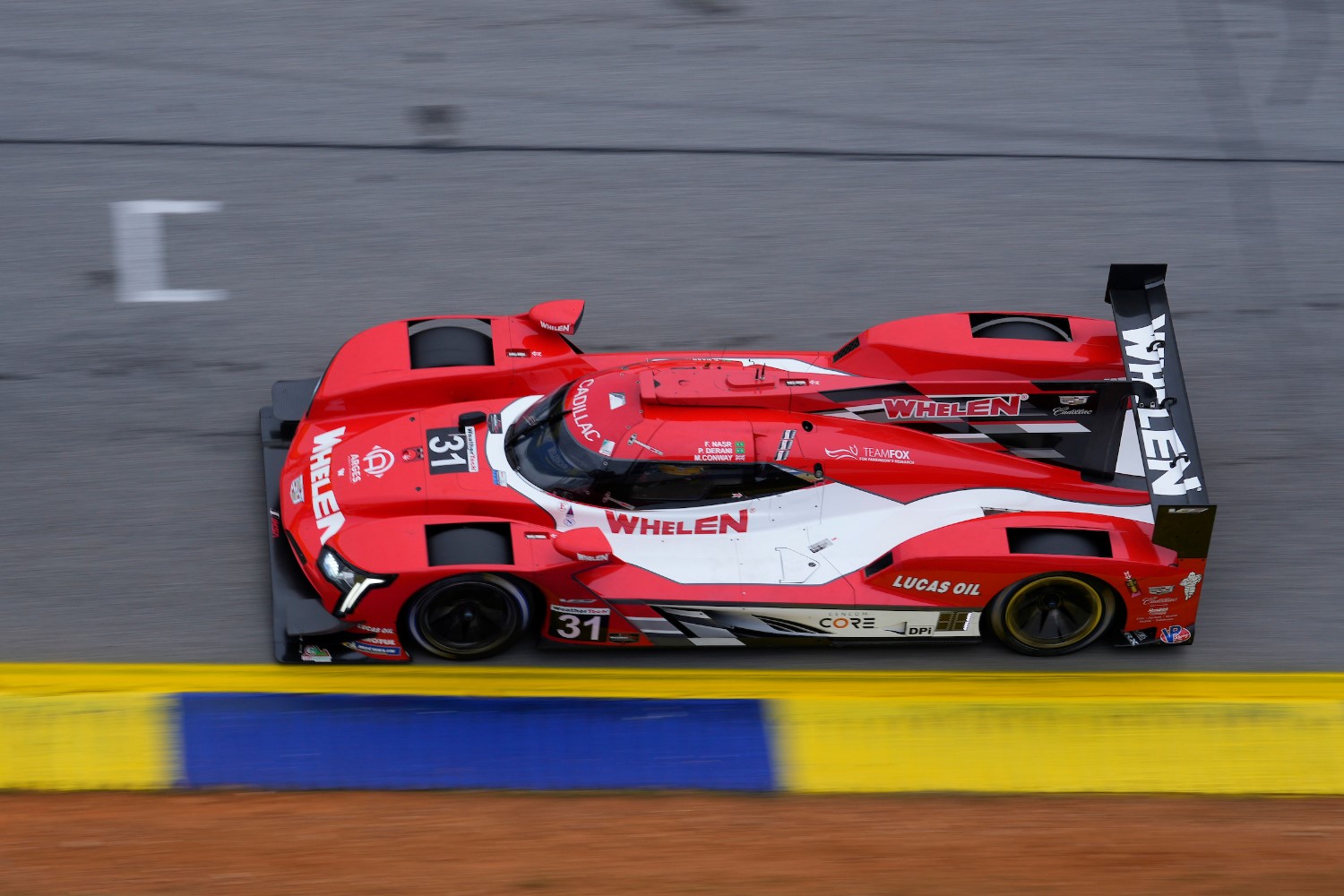 With two hours remaining, Derani was running second and had the No. 10 Acura right behind him heading into Turn 10. However, coming out of Turn 11, both cars were side-by-side and the No. 10 Acura used traffic to help him get around Derani heading into Turn 12 before coming down onto the front straight.
Now, both DPi Championship leaders ran second (No. 10) and third (No. 31), respectively. The race strategy at this point was simple. The No. 31 had to finish in front of the No. 10 car if it wanted to win the Driver and Team Championships.
On lap 325, with an hour and 42 minutes remaining, Derani was third and brought the No. 31 Cadillac to pit lane for tires, fuel and a driver change. This is when Nasr got back into the car for a triple stint to finish the race. On lap 326, the second-running No. 10 Acura pitted for tires, fuel and a driver change. When the No. 10 came out of pit lane on cold tires, the car went off track in Turns Three and Four. This allowed Nasr to pass the Acura for second. One lap later, Nasr passed the No. 60 Acura to take over the race lead with an hour and a half remaining.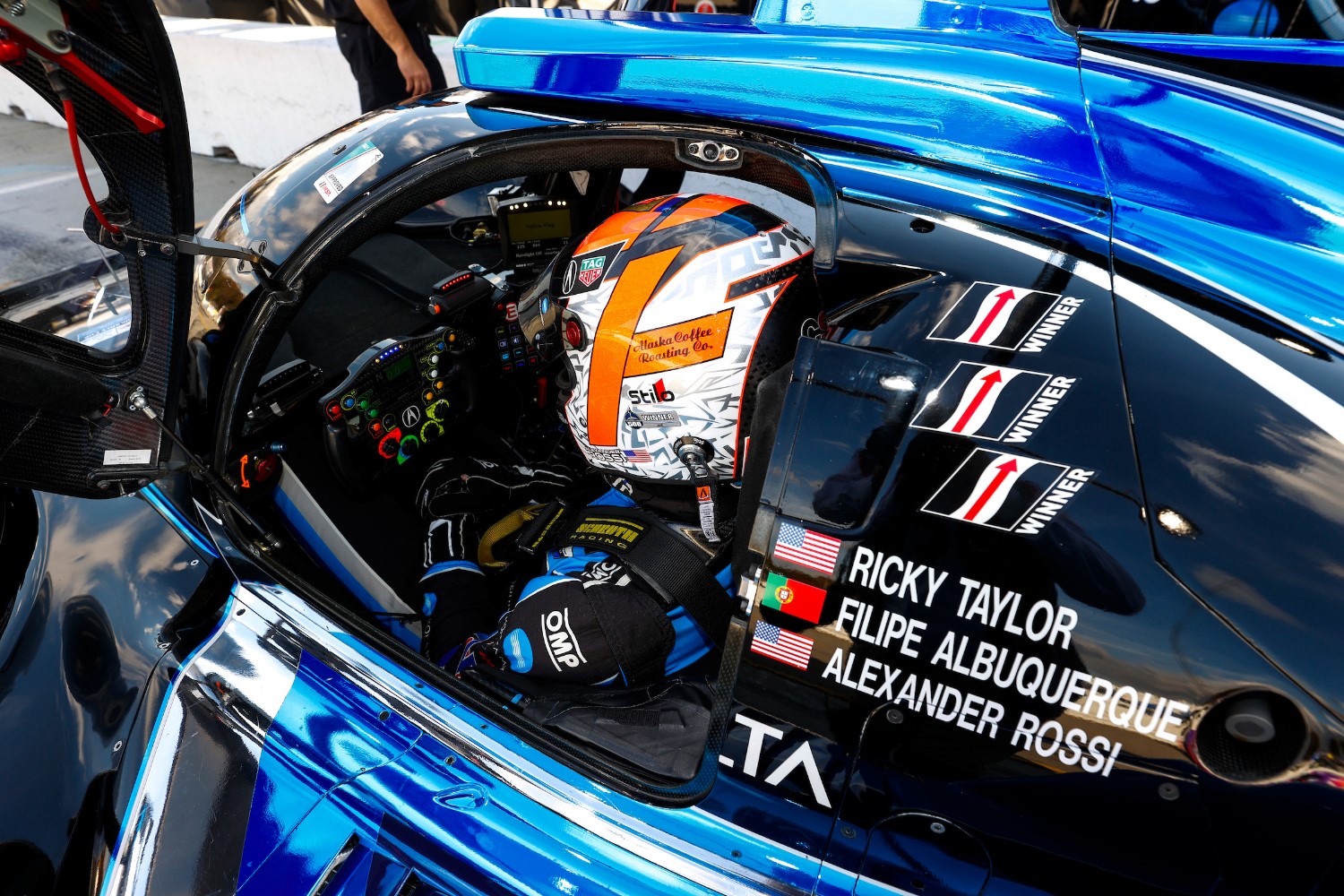 During that time, Nasr made two more pit stops and held the race lead until the No. 55 Mazda passed him with 21 minutes remaining. From there, Nasr spent the remainder of the race trying to chase down the No. 55 Mazda for the win, while also fending on a hard charging No. 10 Acura.
The 2021 IMSA WeatherTech Championship came down to the final corners on the last lap of the race. Nasr was heading into Turn 10, while the No. 10 Acura drove deep inside driver's left in that corner attempting to pass Nasr. Unfortunately, the Acura could not make the move stick and the car drove straight through Turn 11 with the No. 31 Cadillac in tow. Fortunately, Nasr was able to lay down the power and drive around the Acura in Turn 12 heading down to the start/finish line to give Whelen Engineering/Action Express racing a second-place finish.
"That was intense," Nasr said about the final lap of the race. "I'm at a loss for words. I have to say we've worked hard for this moment – the whole team. I'm so proud of everyone from Whelen Engineering for putting in a great drive today. Winning the race was possible. I got a little unlucky with traffic and then I saw the No. 10 car coming. Why does it have to be so hard? Coming down into the final corner, I saw the No. 10 make a very late move and I knew he wasn't going to make the corner. So, I just focused on getting the exit [off the corner] and we got the job done. This is another championship [for me]. I have so much love and respect for the boys that I work with. This will be my final race here [with them]. That gives me a lot of emotions too. I want to thank Mike, Pipo and every single member of the team. I want to thank Cadillac as well. They gave us everything we needed to fight for this Championship. I'm just so happy."
"I just can't believe we're Champions," Derani said. "It was such a difficult end to last season and a difficult beginning to this year. With a lot of belief in God, and in my family, I rebuilt my trust and here I am a 2021 IMSA Champion. It's just incredible. I'm just so grateful for Whelen Engineering, Action Express, Cadillac, and everyone who supported me. It's just fantastic."
"That was really intense all the way to the end," Conway said. "It was an amazing job by Pipo and Felipe all day. They had an amazing drive. I'm proud to be a little part of it. It was a great result. The team did a great job all year."
Whelen Engineering/Action Express finished this season with three wins (Watkins Glen, Road America and Long Beach), seven podiums and five poles this season.
The 2022 IMSA WeatherTech SportsCar Championship season will kick-off with the traditional Roar Before the 24 at Daytona International Speedway Jan. 21-23. The following weekend, teams will take the green flag in the Rolex 24 Hour At Daytona Jan. 27-30,