Rumor: BMW and Audi eye buying McLaren
(6th Update)
This rumor back from February is downgraded to 'false' today.
Knowing they are not good enough, BMW insist they have no interest in returning to Formula 1 amid the likely arrival of their German competitors Audi and Porsche from 2026. They prefer to race in sports cars with very few fans and low TV ratings, rather than risk complete embarrassment having their lunch eaten by their competitors.
"We are definitely not interested in that at the moment," BMW's head of motorsport, Andreas Roos, told Motorsport-total.com about Formula 1.
"I think you also have to be realistic. You have a very high investment in Formula 1 and you have to be very successful for a very long time to get that back.
"So we are happy with the big bouquet of projects we have in motorsport at the moment."
Frank van Meel, CEO of BMW M, the company's high-performance car division, said Formula 1 is "not a priority one topic" at present.
He added: "But LMDh is. Formula 1 is, of course, very traditional and we also have a tradition on the Formula 1 side.
"For me, the topic of LMDh is much more interesting. It's their turn now. And we don't want to wait until 2026 for the corresponding Formula 1 regulations.
"We don't do motorsport purely for marketing reasons, but also because we want to derive something for the series and develop together. That's why LMDh is clearly more important to us than Formula 1. It's too far away from our series M products, but also too far away in terms of time with the topic of electrification."
As for buying into McLaren, Van Meel added: "BMW is quite stringent about that. BMW does not buy other companies. We are independent and don't want to invest elsewhere.
"Of course, everyone is talking to everyone else at different levels. But that is indeed a rumor. BMW is not buying McLaren."
---
February 15, 2022
(GMM) Mike Krack, the outgoing boss of BMW's motor racing division, has played down suggestions the German manufacturer could be eyeing Formula 1.
The 49-year-old has been recruited by Aston Martin to switch to Formula 1 and replace the reportedly Alpine-bound Otmar Szafnauer.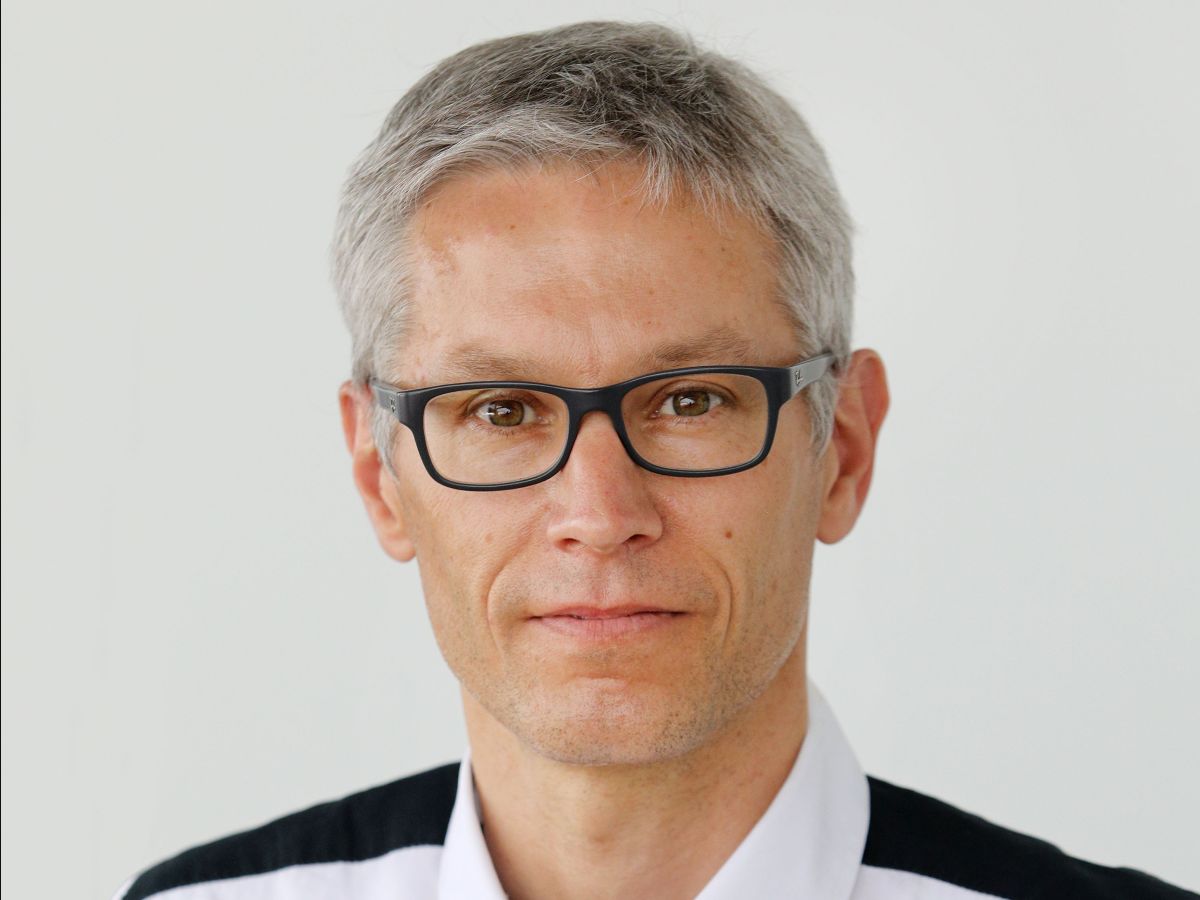 When asked if BMW might be following hot on his heels to F1, perhaps to join key German rivals Audi and Porsche, he told Auto Bild: "BMW always looks at what's happening in Formula 1.
"But I don't think that's an issue at the moment."
Krack was last in F1 during the BMW-Sauber days, where he first worked with a then very fresh-faced Sebastian Vettel – who is now at Aston Martin.
He admitted he has a "good relationship" with the quadruple world champion, but isn't sure if the German driver put a good work in for him.
"I don't know," Krack laughed, "I wasn't there. You'll have to ask him that for yourself."
What Krack does admit is that he has taken on a big challenge by leading Aston Martin as team boss.
"That's correct. And there is no predecessor there to train me," he said.
"I am aware of the pressure on me, but above all I have to absorb it so that it doesn't spread to the whole team.
"I've always tried to keep the whole corporate environment away from motorsport as much as possible; otherwise you lose specialists when they have to deal with things that they really don't know what to do with."
---
January 8, 2022
BMW was previously in the race to buy McLaren, but that has now gone cold. A key player is Mumtalakat, the Bahrain state investment fund which owns about 42 per cent of McLaren. Reportedly Mumtalakat had its first, on-the-record meeting with BMW in early December. It appears that didn't come to anything of note.
BMW has had ties with McLaren since providing the iconic F1 supercar's V12 in the '90s. A few years back, the two companies had talks about McLaren collaborating on a mid-engined supercar for Munich, but the project never got off the ground.
For BMW, acquiring McLaren would've kicked the door to supercar heaven wide open. And BMW could do with a new sports car plan because the cupboard is bare. The M8 is an overweight GT, the Z4 wouldn't exist without Toyota, and brand-shaping halo cars like Z8 or i8 are history.
---
November 18, 2021
Bloomberg reports that The manufacturer plans to study the financials of McLaren in the coming weeks to help decide on potential transactions, according to people familiar with the matter. Volkswagen AG's premium brand previously floated the idea of acquiring McLaren as a way to gain access to the Formula 1 business, but McLaren deemed the offer as too low, one of the people said.
Audi's supervisory board reviewed options on Wednesday as part of the plan to enter F1, the people said, which is led by Chief Executive Officer and long-standing racing fan Markus Duesmann. The company may not decide until next year whether to team up with McLaren and could also pursue alternative partnerships with the likes of Red Bull Racing or Williams Racing, they said, declining to be named discussing details of the negotiations.
A deal with McLaren would have to overcome a number of economic challenges. The boutique sports car-maker has struggled financially since the pandemic disrupted its production and the Formula 1 racing circuit. Over the past year, the company has sold and leased back its headquarters in Woking, near London; sold a stake in its racing unit to a consortium of U.S.-based investors; and raised money from new and existing investors, including Bahrain and Saudi Arabia's sovereign wealth funds.
---
November 15, 2021
McLaren Group Statement:
McLaren Group is aware of a news media report stating it has been sold to Audi. This is wholly inaccurate and McLaren is seeking to have the story removed.
McLaren's technology strategy has always involved ongoing discussions and collaboration with relevant partners and suppliers, including other carmakers, however, there has been no change in the ownership structure of the McLaren Group.
---
November 15, 2021
McLaren has denied being bought by Audi, after an Autocar source reported that the German manufacturer had acquired the whole group to secure it an entry into Formula 1.
In a statement, the brand said the story was "wholly inaccurate", adding: "McLaren's technology strategy has always involved ongoing discussions and collaboration with relevant partners and suppliers, including other carmakers, however, there has been no change in the ownership structure of the McLaren Group."
An Audi spokesperson had no official comment to add at this stage, but Reuters reported yesterday that Audi was "open to cooperation opportunities". Earlier reports that BMW was interested in the Woking brand were subsequently dismissed by the Munich firm.
McLaren has been operating under heavy financial pressures despite an injection of capital late last year following a refinancing worth up to £500 million. McLaren CEO Mike Flewitt stepped down from his role after eight years last month.
A McLaren takeover would have given Audi access to another supercar brand alongside Lamborghini, which it controls. It would also have opened up the possibility of Audi engines powering McLaren. It would not, however, give Audi control of McLaren Applied, the arm of the group that specializes in electrification systems for both road and track, as that was sold to a private investment group earlier this year.
---
November 15, 2021
If BMW is considering buying McLaren as rumors out of Germany say, it certainly is not admitting it.
BMW AG denied a Automobilwoche report that it's interested in buying McLaren Automotive Ltd., while Volkswagen AG's Audi unit suggested it might be open to some form of cooperation with the British supercar-maker.
Both BMW and Audi are eyeing the company's supercar business, with Audi also interested in the manufacturer's Formula 1 racing team, Automobilwoche reported Sunday, without specifying where it got the information.
A BMW spokesman said that the Automobilwoche article is "wrong." A spokeswoman for Audi responded that the company "routinely considers various ideas for cooperation" as part of its "strategic deliberations."
BMW will hold talks with Bahrain's sovereign wealth fund Mumtalakat, which controls McLaren, at the beginning of next month, Automobilwoche said.
McLaren has been attempting to repair its finances following the impact of the pandemic. In July, the Woking, England-based company raised 550 million pounds ($738 million) from existing investors and the sale of preference shares and equity warrants to new backers Ares Management Corp. and Saudi Arabia's Public Investment Fund. It also raised $620 million from a bond issue. –Bloomberg–