F1: Verstappen tops opening practice in Qatar
On a still dirty and dusty (sand) track, points leader Max Verstappen turned the fastest lap of 1m23.723s for the first-ever Qatar GP in his Red Bull Honda.
Pierre Gasly was 2nd fastest in the AlphaTauri, 0.437s behind the Red Bull.
The sandbagging Mercedes duo of Valtteri Bottas and Lewis Hamilton were 3rd and 4th, 0.471s and 0.786s behind, respectively.
Yuki Tsunoda rounded out the top-5 in the 2nd AlphaTauri 0.925s back.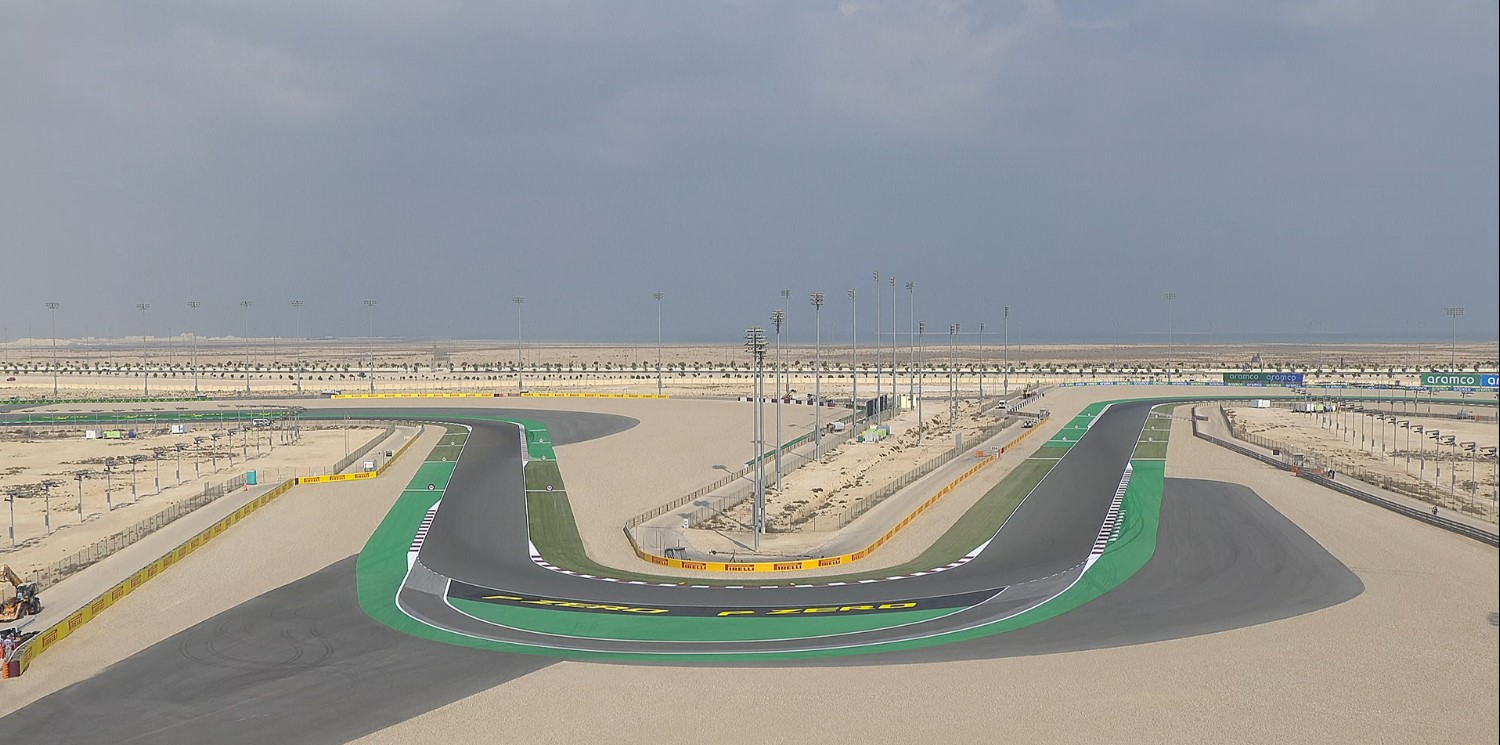 The front wings seemed to take the brunt of the damage in FP1, with the vibrations caused by running over the curbs to blame. Hamilton, Norris and Stroll had cracked front wing problems today.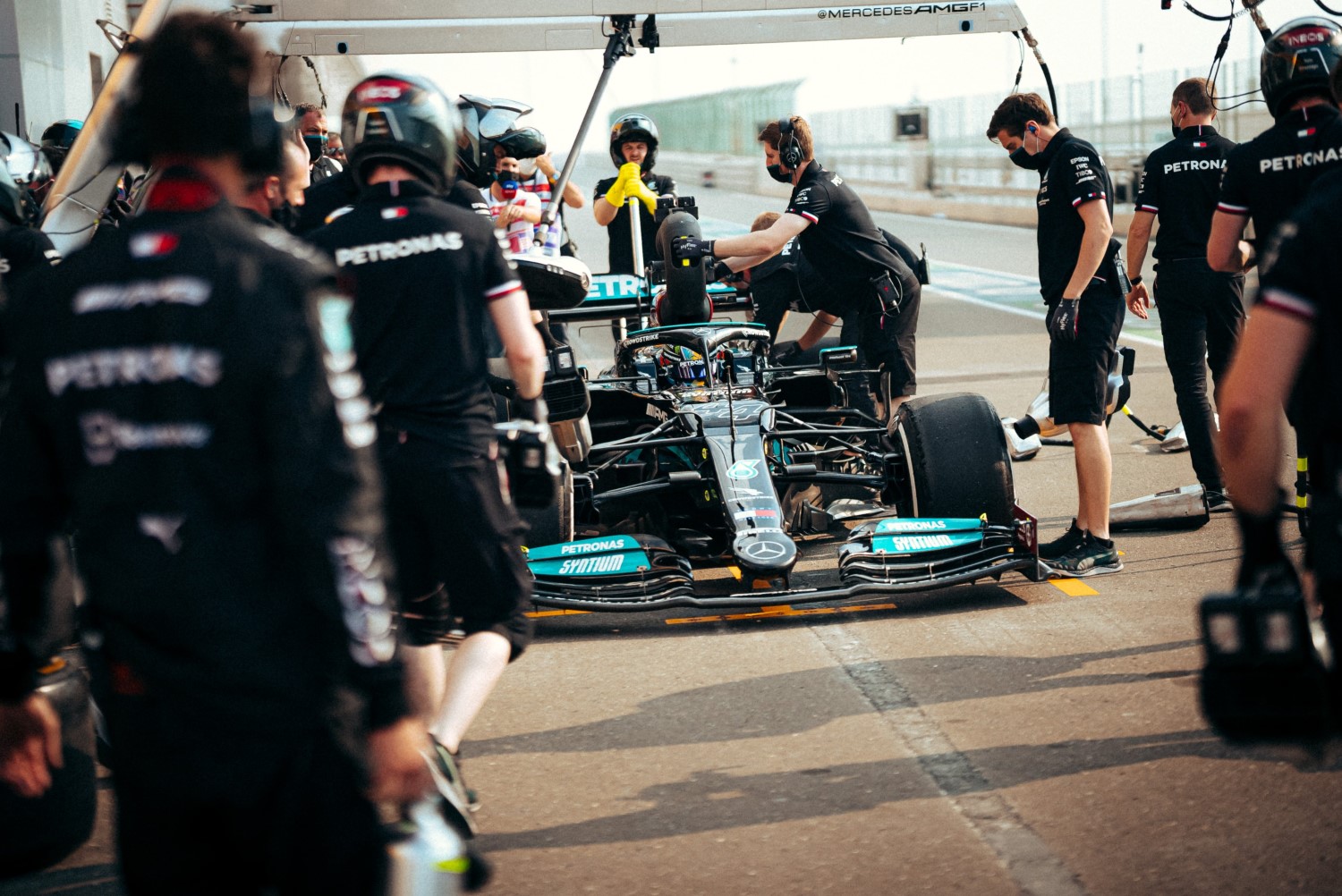 Looking ahead to FP2, and with the session getting underway at 17:00, the sun will have set. The drivers won't just get a feel for this track under lights, but also in very different conditions out there with both the air and track temperatures set to fall.
Practice 1 Results
| | | | | | | |
| --- | --- | --- | --- | --- | --- | --- |
| POS | NO | DRIVER | CAR | TIME | GAP | LAPS |
| 1 | 33 | Max Verstappen | Red Bull Racing Honda | 1:23.723 | +0.000s | 22 |
| 2 | 10 | Pierre Gasly | AlphaTauri Honda | 1:24.160 | +0.437s | 28 |
| 3 | 77 | Valtteri Bottas | Mercedes | 1:24.194 | +0.471s | 24 |
| 4 | 44 | Lewis Hamilton | Mercedes | 1:24.509 | +0.786s | 21 |
| 5 | 22 | Yuki Tsunoda | AlphaTauri Honda | 1:24.648 | +0.925s | 27 |
| 6 | 55 | Carlos Sainz | Ferrari | 1:24.713 | +0.990s | 26 |
| 7 | 16 | Charles Leclerc | Ferrari | 1:24.790 | +1.067s | 27 |
| 8 | 11 | Sergio Perez | Red Bull Racing Honda | 1:24.915 | +1.192s | 22 |
| 9 | 31 | Esteban Ocon | Alpine Renault | 1:24.972 | +1.249s | 23 |
| 10 | 4 | Lando Norris | McLaren Mercedes | 1:25.215 | +1.492s | 19 |
| 11 | 3 | Daniel Ricciardo | McLaren Mercedes | 1:25.291 | +1.568s | 24 |
| 12 | 5 | Sebastian Vettel | Aston Martin Mercedes | 1:25.328 | +1.605s | 19 |
| 13 | 6 | Nicholas Latifi | Williams Mercedes | 1:25.688 | +1.965s | 24 |
| 14 | 99 | Antonio Giovinazzi | Alfa Romeo Racing Ferrari | 1:25.757 | +2.034s | 23 |
| 15 | 7 | Kimi Räikkönen | Alfa Romeo Racing Ferrari | 1:25.828 | +2.105s | 25 |
| 16 | 63 | George Russell | Williams Mercedes | 1:25.871 | +2.148s | 24 |
| 17 | 14 | Fernando Alonso | Alpine Renault | 1:25.905 | +2.182s | 21 |
| 18 | 47 | Mick Schumacher | Haas Ferrari | 1:26.699 | +2.976s | 21 |
| 19 | 18 | Lance Stroll | Aston Martin Mercedes | 1:26.712 | +2.989s | 11 |
| 20 | 9 | Nikita Mazepin | Haas Ferrari | 1:27.500 | +3.777s | 16 |