F1: Bottas tops 2nd practice in Qatar
Mercedes turned up the wick on their 'rocket' engine and powered Valtteri Bottas to the fastest time in the 2nd practice for the Qatar GP in Doha with a time of 1m23.148s. The Finn looked more comfortable from the off than his team mate and that trend continued under the lights.
A surprise 2nd quick was AlphaTauri ace Pierre Gasly 0.209s behind the Mercedes.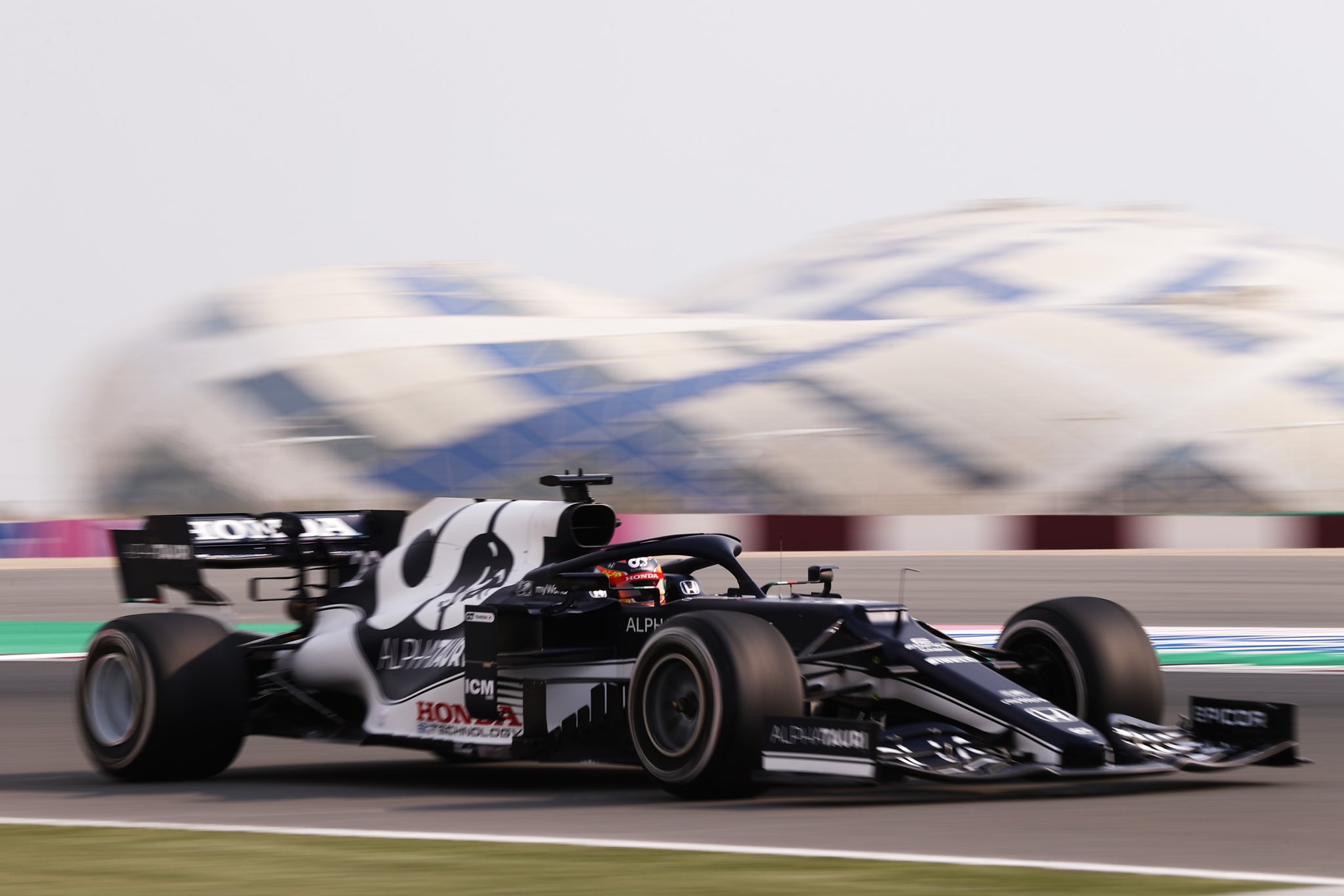 Max Verstappen, quickest in the first practice, was 3rd quick 0.350s behind Bottas, but thought to be sandbagging.
He was followed by super-sandbagger Lewis Hamilton in the 2nd Mercedes 0.422s back.
Lando Norris put his #4 McLaren 5th on the time charts 0.484s behind Mercedes.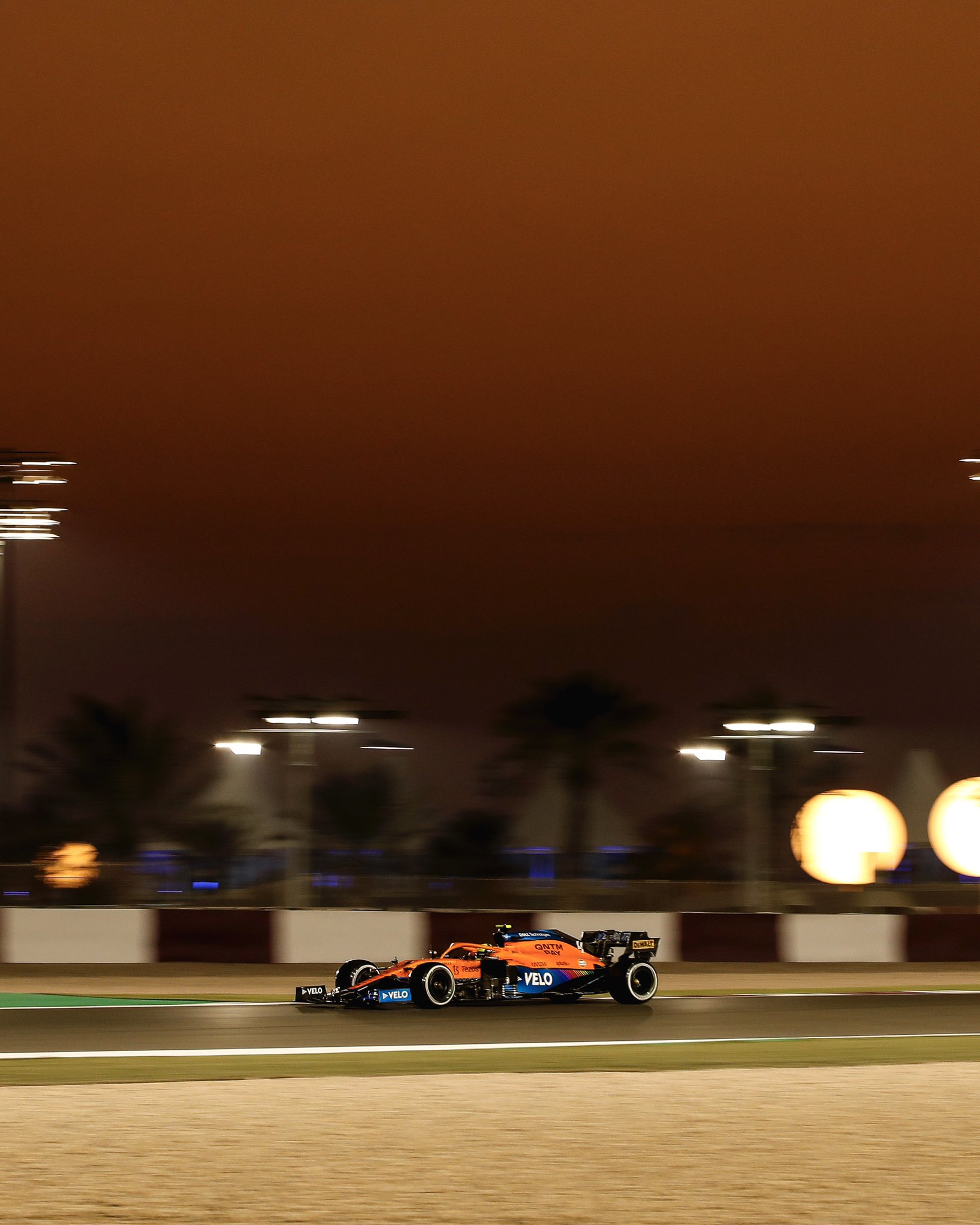 Nikita Mazepin did not take part in second Formula 1 practice for the Qatar Grand Prix after sustaining damage in FP1.
The damage has forced Haas to change his chassis meaning he was forced to sit out the second session.
It's crucial track time lost for Mazepin with the second session taking place under the lights, making it more representative of the conditions likely for qualifying and the race.
It is going to be a late night tonight, with no historical data to have already analysed. Who has got  a car that works straight from the off, and who might need to fiddle with set up overnight?
AlphaTauri must be one of the happier teams out there. Second place for Gasly in both sessions, fifth and seventh for Tsunoda. Their car has been quick over one lap all season, but the form of their rookie driver will raise a few smiles after he endured a tricky race last time out. Tsunoda certainly seems to have bounced back here.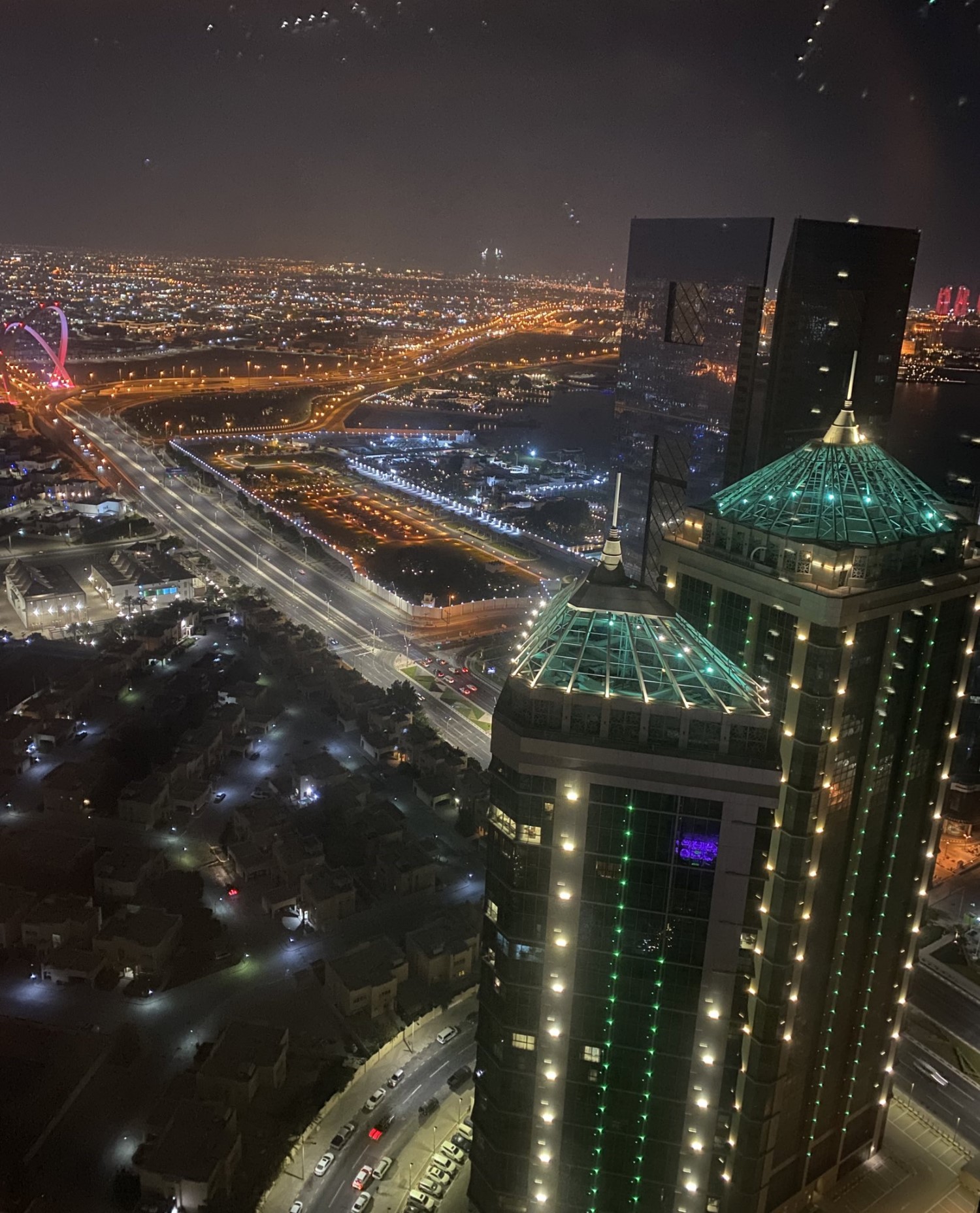 As this is a debut track for the F1 field, opinions are split as to how easy it will or won't be to overtake come Sunday. But just in case it proves tricky, qualifying tomorrow could be even more important than usual…
Select Quotes
Valtteri Bottas
We've started the weekend pretty well with the set-up. The balance felt good, so I only made a few minor tweaks for FP2. That's an encouraging way to start the weekend at a new track, the team did a really good job with their pre-weekend preparations. It's not far off the sweet spot, obviously there's always work to do and improvements to find and even with driving, you can't find all the speed available in just two sessions. We'll keep on working. It's hard to draw conclusions from today, practice is practice, but the feeling is okay and that's promising for the rest of the weekend.
Lewis Hamilton
It was a tricky day for me, I don't know exactly how big the gap is, but I'm definitely a bit off the benchmark. This is a new track, it felt okay to drive, quite nice and no real issues, but it's all high-speed corners so it's quite physical. We have some speed to find but we completed plenty of laps, so that's encouraging, and it gives us plenty of data to look into tonight. We'll see what progress we can make tomorrow.
Andrew Shovlin
New circuits are always an interesting challenge as you never quite know what you are dealing with until you start running, but today has gone well and the car seems suited to the track. Valtteri had a smooth day, the pace has been good on low and high fuel and the balance seems to be in the right place. We decided to start both cars with different set-ups as we weren't sure how the track was going to be and it looks like Valtteri's set-up was better suited, so Lewis had to unpick some of those changes going into FP2 and therefore we haven't yet got his car where we want. However, we've got a good direction to follow, and the tires seem to be in a good window, we've just got to tune the balance a little. Overall a good start but the track is evolving rapidly, and grip is coming up with every session, so we need to make sure that we keep everything in the right place.
Max Verstappen
"I've had a lot of fun driving today, I think it's a really cool track. FP2 was the first time we could test on the track in the evening so it was important to see how the car would react. There was quite a big change between the medium and the soft tire for me, the soft tire wasn't amazing but it's the first time here so there are a lot of things to understand. It's difficult to say what will happen during the race with these cars, it's tough to follow but I think over one lap it's going to be good. Let's see what happens this weekend, there's still a lot of things to look at as everything is still so new."
Sergio Perez
"I have driven this track before when I was younger and it is slowly starting to come back to me now I have been out there, I don't feel that has put me at any advantage over others. I think we had a good start today, but we have implemented some changes across the sessions and we need to review those, especially on the soft tire. The margins are very small, hopefully we can be strong come qualifying tomorrow evening. It is an interesting place, especially from day to night, it is very different. It is not an easy track and tomorrow we expect the wind to change so it will be interesting to see what happens. I think we have some work to do overnight, we are not entirely happy with the balance of the car, so we will look at amending that before the morning. The next representative session will be qualifying, so we will try to get the best out of analyzing FP2 this evening and push on positively."
Lance Stroll
"The track has a very good flow and that makes it very enjoyable. I had a lot of fun today. The hydraulics issue we experienced in FP1 did not cost us too much track time and for the second session the car felt really good. Saturday is another day but I have high hopes for a competitive weekend. Progressing through to Q3 is definitely the objective. If we can qualify well, I think we will be strong in the race too."
Sebastian Vettel
"Today was OK from my perspective, but at this stage it is difficult to understand where we are because everyone is still getting to grips with the track. It takes some time to focus and find your rhythm, but overall this is a very fun circuit to drive. I was not so happy with our pace over one lap and traffic made it difficult to get clean laps, but we have some time in FP3 to work on that further. Tomorrow, everyone will be aiming for the perfect lap in qualifying, but only some will achieve it. I am hoping to be one of them because, with it being so difficult to overtake, securing a good position on the grid will play a major part in our final result."
Practice 2 Results
| | | | | | | |
| --- | --- | --- | --- | --- | --- | --- |
| POS | NO | DRIVER | CAR | TIME | GAP | LAPS |
| 1 | 77 | Valtteri Bottas | Mercedes | 1:23.148 | +0.000s | 27 |
| 2 | 10 | Pierre Gasly | AlphaTauri Honda | 1:23.357 | +0.209s | 27 |
| 3 | 33 | Max Verstappen | Red Bull Racing Honda | 1:23.498 | +0.350s | 20 |
| 4 | 44 | Lewis Hamilton | Mercedes | 1:23.570 | +0.422s | 25 |
| 5 | 4 | Lando Norris | McLaren Mercedes | 1:23.632 | +0.484s | 24 |
| 6 | 18 | Lance Stroll | Aston Martin Mercedes | 1:23.705 | +0.557s | 26 |
| 7 | 22 | Yuki Tsunoda | AlphaTauri Honda | 1:23.735 | +0.587s | 28 |
| 8 | 11 | Sergio Perez | Red Bull Racing Honda | 1:23.787 | +0.639s | 20 |
| 9 | 5 | Sebastian Vettel | Aston Martin Mercedes | 1:24.020 | +0.872s | 27 |
| 10 | 55 | Carlos Sainz Jr. | Ferrari | 1:24.033 | +0.885s | 28 |
| 11 | 31 | Esteban Ocon | Alpine Renault | 1:24.041 | +0.893s | 29 |
| 12 | 14 | Fernando Alonso | Alpine Renault | 1:24.056 | +0.908s | 25 |
| 13 | 16 | Charles Leclerc | Ferrari | 1:24.095 | +0.947s | 23 |
| 14 | 3 | Daniel Ricciardo | McLaren Mercedes | 1:24.135 | +0.987s | 24 |
| 15 | 7 | Kimi Räikkönen | Alfa Romeo Racing Ferrari | 1:24.631 | +1.483s | 26 |
| 16 | 63 | George Russell | Williams Mercedes | 1:24.954 | +1.806s | 27 |
| 17 | 99 | Antonio Giovinazzi | Alfa Romeo Racing Ferrari | 1:25.072 | +1.924s | 23 |
| 18 | 6 | Nicholas Latifi | Williams Mercedes | 1:25.209 | +2.061s | 28 |
| 19 | 47 | Mick Schumacher | Haas Ferrari | 1:25.575 | +2.427s | 27 |
| 20 | 9 | Nikita Mazepin | Haas Ferrari | No Time | No Time | 0 |