Super GT: Toyota steals title from Honda
Before 35,000 sun-drenched fans this Sunday afternoon,  Toyotas raced to a 1-2-3-4-5 sweep in the final Super GT race of the season at the Fuji Speedway, and with it both the driver's and manufacturers championship that was helped by the fact the hapless Honda drivers took themselves out.
In the GT500 class, the No. 36 au TOM'S GR Supra (Yuhi Sekiguchi/Sho Tsuboi) charged hard to the front from a 4th-position grid start to take a come-from-behind victory. Sekiguchi and Tsuboi, who had gone into the race 16 points down on points with only 20 on offer for a win and they pulled off the championship.
Ryo Hirakawa brought home the #37 Toyota in second to make it a TOM'S one-two, while the pole-sitting Rookie Racing car of Kenta Yamashita and Kazuya Oshima completed a podium lockout for Toyota.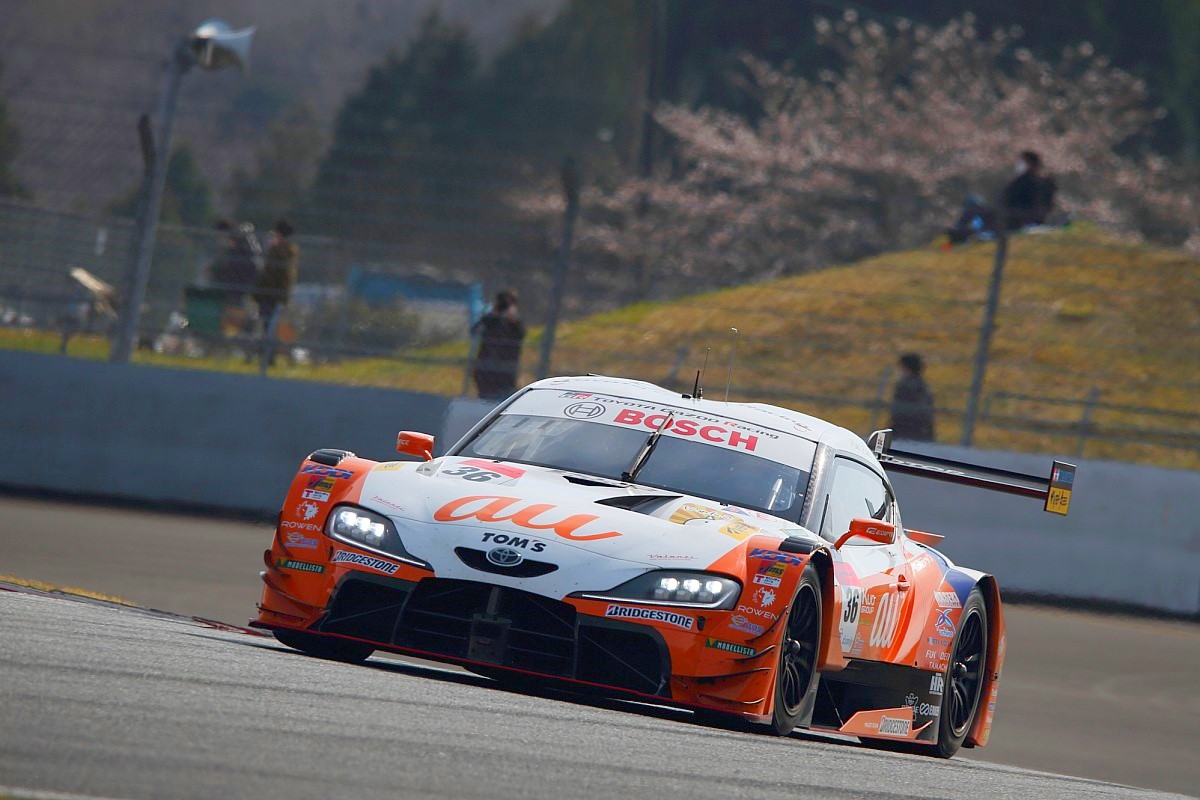 The pole-winning No. 14 ENEOS X PRIME GR Supra held the early lead followed by two TOYOTA GR Supra GT500 cars, including the No. 36 au TOM'S GR Supra and the No. 1 STANLEY NSX-GT.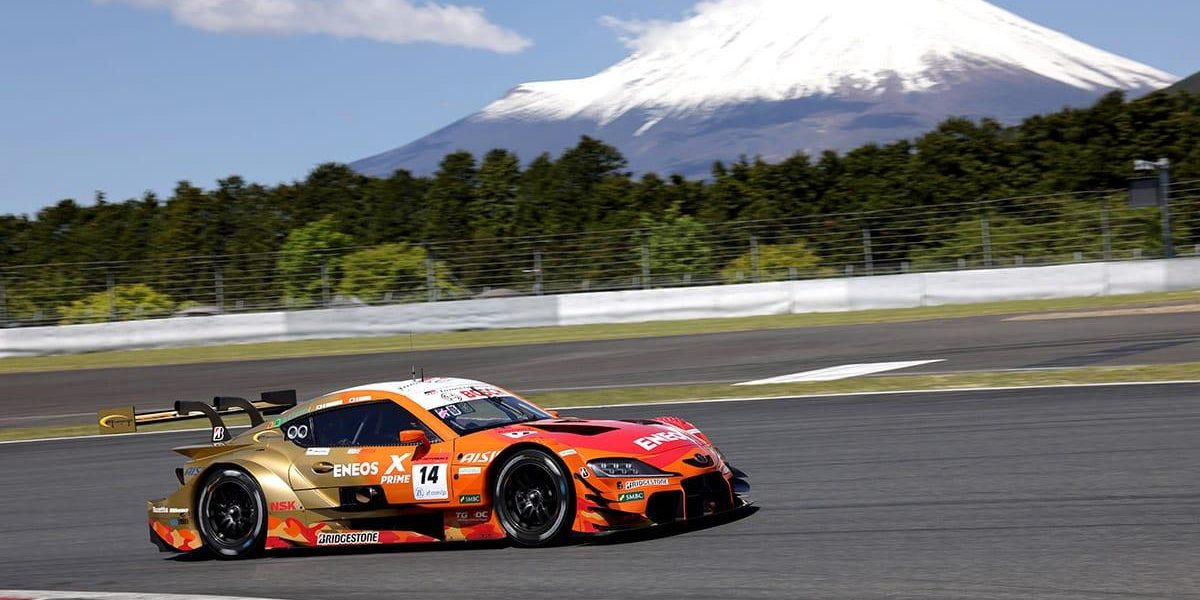 Holding a five-point championship lead prior to the race, Naoki Yamamoto looked well on course for a third GT500 title in four years as he was running in fourth place aboard the #1 Kunimitsu Honda NSX-GT that had been started by his teammate Tadasuke Makino.
That was until the start of lap 51 of 66, when Yamamoto was effectively taken out by the ARTA Honda NSX GT3 of Ren Sato – giving the Stanley-liveried car considerable damage, forcing Yamamoto into the pits and ending his title hopes.
After  the restart, Yuhi Sekiguchi in car No. 36 passed the leading car No. 14 to take the lead he and Sho Tsuboi would never relinquish.
In the end, car No. 36 ran on to victory and with it both the series title and the Driver's title.
Winner's Quotes
Yuhi Sekiguchi
"Before the start, I was working more toward winning this race without fail than taking the championship title. I went out with strong determination to pass any car running in front of me. That enabled me to end my stint with the lead, and from there I encouraged Tsuboi-san to just, "Go for it!" (laughs). I know the condition of the tires must have been tight, but he managed them well to the end and was able to give us the win. So, I am very grateful to him for that."
Sho Tsuboi:
"I was disappointed that we finished the qualifying in 4th position, but in the first half of the race, Sekiguchi-san ran with all his heart to give us the lead. In my stint, I knew that I had to do my best to go for the win. And since the championship title depended on the finishing places of the other cars, all I was thinking about was winning this race and making up for the fact that I had to retire from the race in Round 2 after running in the lead. Since I was able to help us win this race and take the championship title as well, there is nothing that could make me happier than this."
Race Highlights
GT 500 Race Results – 66 Laps
| | | | | | |
| --- | --- | --- | --- | --- | --- |
| Pos. | No. | Drivers | Team | Car | Behind |
| 1 | 36 | Yuhi Sekiguchi/Sho Tsuboi | TOM'S | Toyota | 0.000s |
| 2 | 37 | Ryo Hirakawa/Sacha Fenestraz | TOM'S | Toyota | 4.689 |
| 3 | 14 | Kazuya Oshima/Kenta Yamashita | Rookie Racing | Toyota | 7.203 |
| 4 | 38 | Yuji Tachikawa/Hiroaki Ishiura | Cerumo | Toyota | 23.596 |
| 5 | 39 | Heikki Kovalainen/Yuichi Nakayama | SARD | Toyota | 25.012 |
| 6 | 8 | Tomoki Nojiri/Nirei Fukuzumi | ARTA | Honda | 27.146 |
| 7 | 23 | Ronnie Quintarelli/Tsugio Matsuda | NISMO | Nissan | 35.072 |
| 8 | 3 | Kohei Hirate/Katsumasa Chiyo | NDDP/B-Max Racing | Nissan | 36.028 |
| 9 | 12 | Kazuki Hiramine/Nobuharu Matsushita | Impul | Nissan | 1'29.171 |
| 10 | 16 | Ukyo Sasahara/Toshiki Oyu | Mugen | Honda | 1'29.891 |
| 11 | 24 | Mitsunori Takaboshi/Daiki Sasaki | Kondo Racing | Nissan | 1 lap |
| 12 | 64 | Takuya Izawa/Hiroki Otsu | Nakajima Racing | Honda | 1 lap |
| 13 | 19 | Yuji Kunimoto/Ritomo Miyata | Racing Project Bandoh | Toyota | 3 laps |
| 14 | 1 | Naoki Yamamoto/Tadasuke Makino | Kunimitsu | Honda | 7 laps |
| Ret | 17 | Koudai Tsukakoshi/Bertrand Baguette | Real Racing | Honda | 62 laps |