BHA Enters the World Racing League Finale
Bryan Herta Autosport with Curb Agajanian (BHA) today announced their participation in the World Racing League (WRL) season finale at Circuit of the Americas, next month in Austin, Texas. BHA will enter the #98 Hyundai Veloster N TCR competing in the GTO class and the #98 Hyundai Veloster Turbo TCA competing in the GP2 class.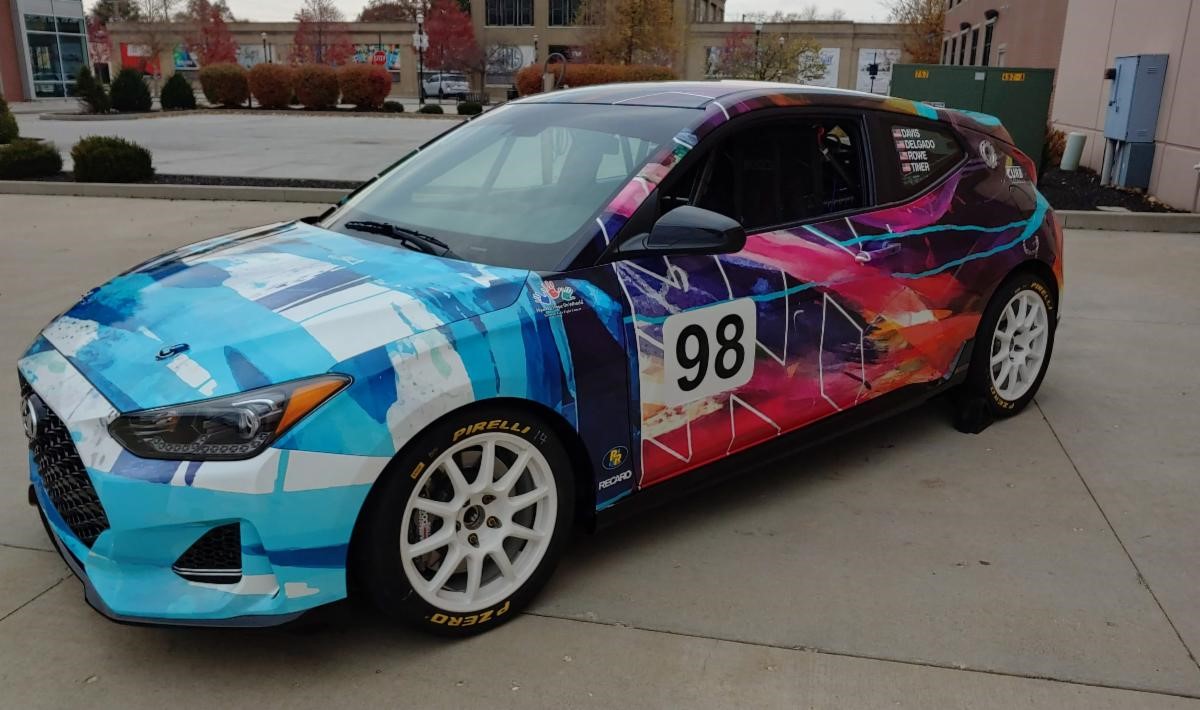 The #98 Hyundai Veloster N TCR car will feature an all-female driver lineup led by BHA driver Taylor Hagler, the recently crowned IMSA Michelin Pilot Challenge TCR co-champion. Joining Hagler will be esteemed racers Ayla Agren, Sabre Cook and Val Limoges.
Driving the #98 Veloster N TCA will be rising stars from diverse backgrounds: Tiner Biggs, Miles Rowe, Tyler Delgado and professional racer, stunt driver and influencer, Collette Davis.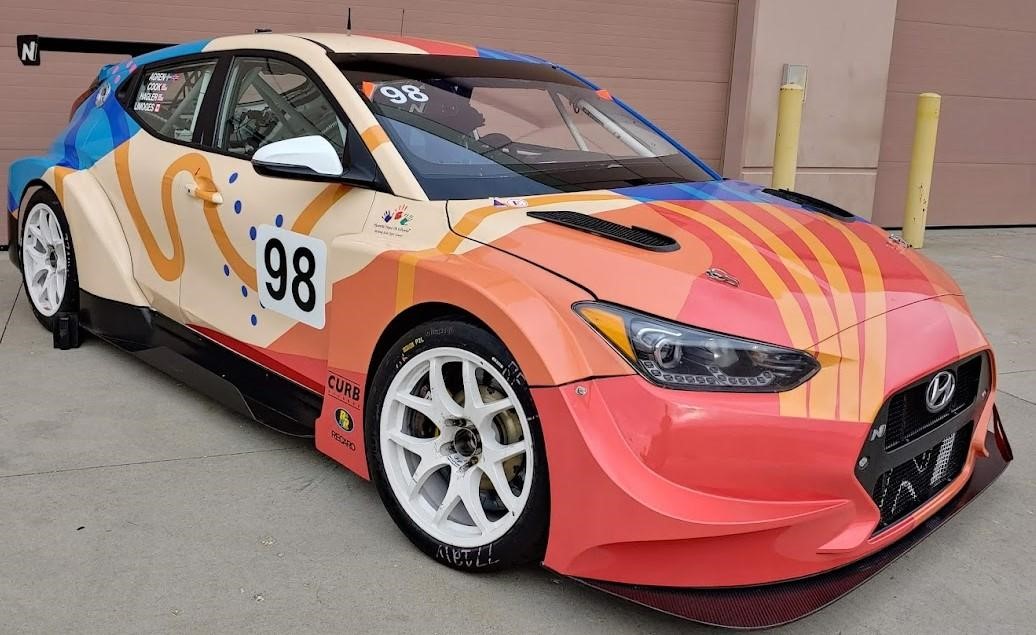 "Hyundai asked us to look for new opportunities within motorsports that would expand Hyundai's footprint in the sport," said Bryan Herta, president, BHA. "Hyundai wanted to create another option for drivers and teams looking to compete in one of Hyundai's TCA or TCR race cars. By adding an all-female driving lineup in our TCR entry and a foursome of up-and-coming talents for our Veloster TCA car, Hyundai has again led the way in innovation in our sport. The unique liveries designed by local Austin artists will set the cars apart on track and create another great element to this event."
Both Hyundai vehicles will feature unique liveries for the event, inspired by the female lineup in the TCR-GTO entry and the diversity of the TCA-GP2 entry. Hyundai searched for Texas-based artists to create the designs. Emily Eisenhart and Vy Ngo's designs were chosen. Hyundai's experiential agency Rogers & Cowan PMK developed the concept and searched for Texas-based artists to create the designs.
Emily Eisenhart, a multidisciplinary artist, and designer based in Austin, Texas created a livery reflecting the journeys of the four female racers driving the Veloster N TCR GTO entry. Vy Ngo is an Austin based visual artist and physician.
"The livery features abstract shapes and colors, reminiscent of racing stripes, the track, cheering fans, sparks and speed in motion," said Eisenhart.
"Titled 'Connection Redefined,' this design depicts how the #98 Hyundai Veloster N TCA GP2 team of drivers defies the odds, thinks outside the box, lives vibrantly through their passions while creating new ways of thinking, living, and connecting with others," said Vy Ngo.
The season finale features two eight-hour races, one on Saturday, Dec. 4 and another on Sunday, Dec. 5. The WRL races are split into four diverse categories that are separated by power-to-weight splits. These classes are divided further into GP (General Production) and GTO (Grand Touring Open) classes. Live timing and results are available on the World Racing League App.