Supercars: Mostert clocks fastest ever Mount Panorama lap to claim pole for Bathurst
Chaz Mostert has written his name into the history books as the driver of the fastest ever lap in a Supercar around Mount Panorama.
The fan favorite Top Ten Shootout has a history of delivering huge moments and there was none bigger today than Mostert's effort, which will go in the history books at 2m03m373.
Mostert, was the third last driver out in the ARMOR ALL Top Ten Shootout and put together something for the ages.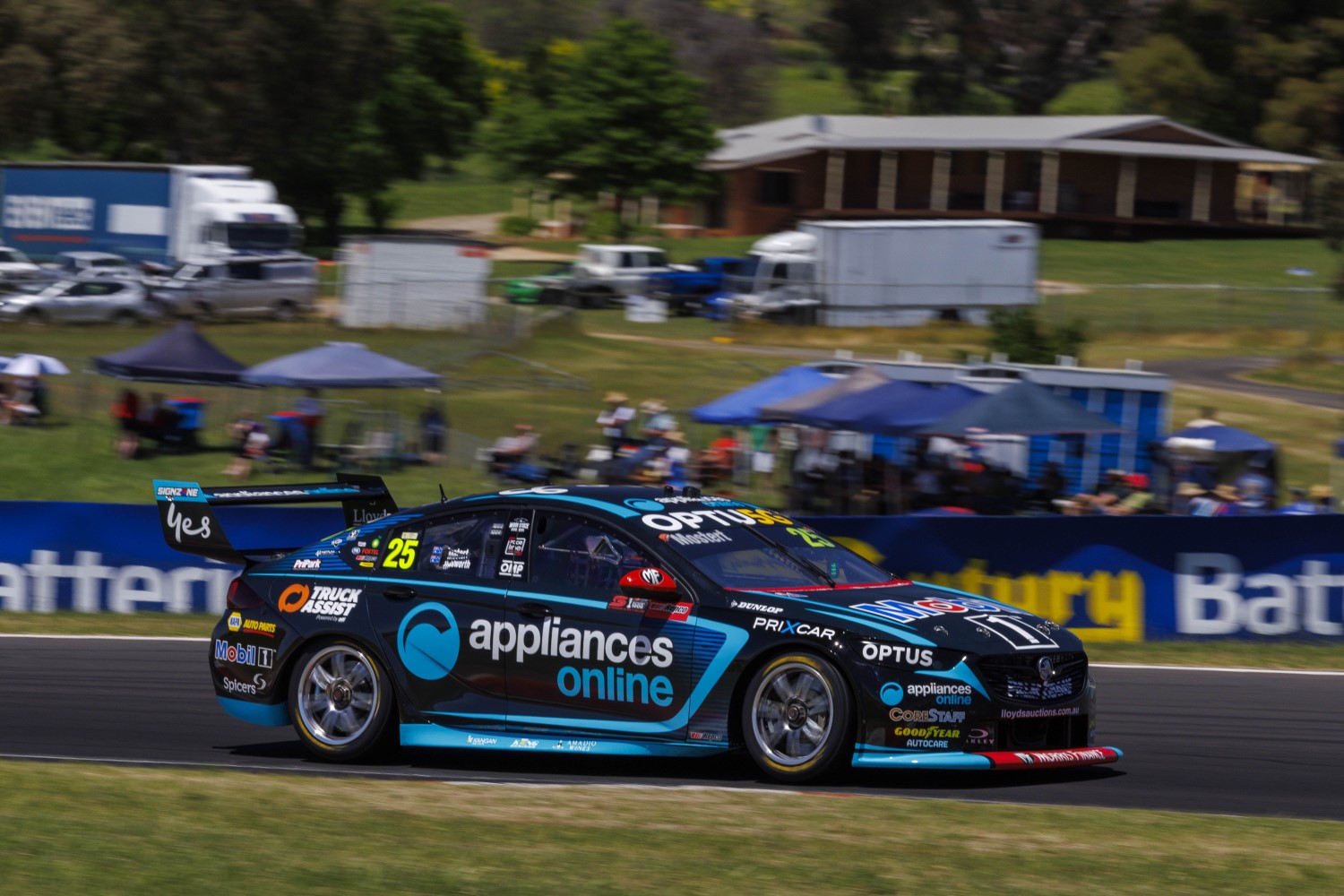 It marked Mostert's second Great Race pole position and second of the 2021 season.
It was also the first Bathurst pole by a Walkinshaw car since Garth Tander in 2009 for the Holden Racing Team.
Mostert will share the front row with Shell V-Power Racing Team driver Anton De Pasquale, who was 0.289s behind while Cam Waters will start from third.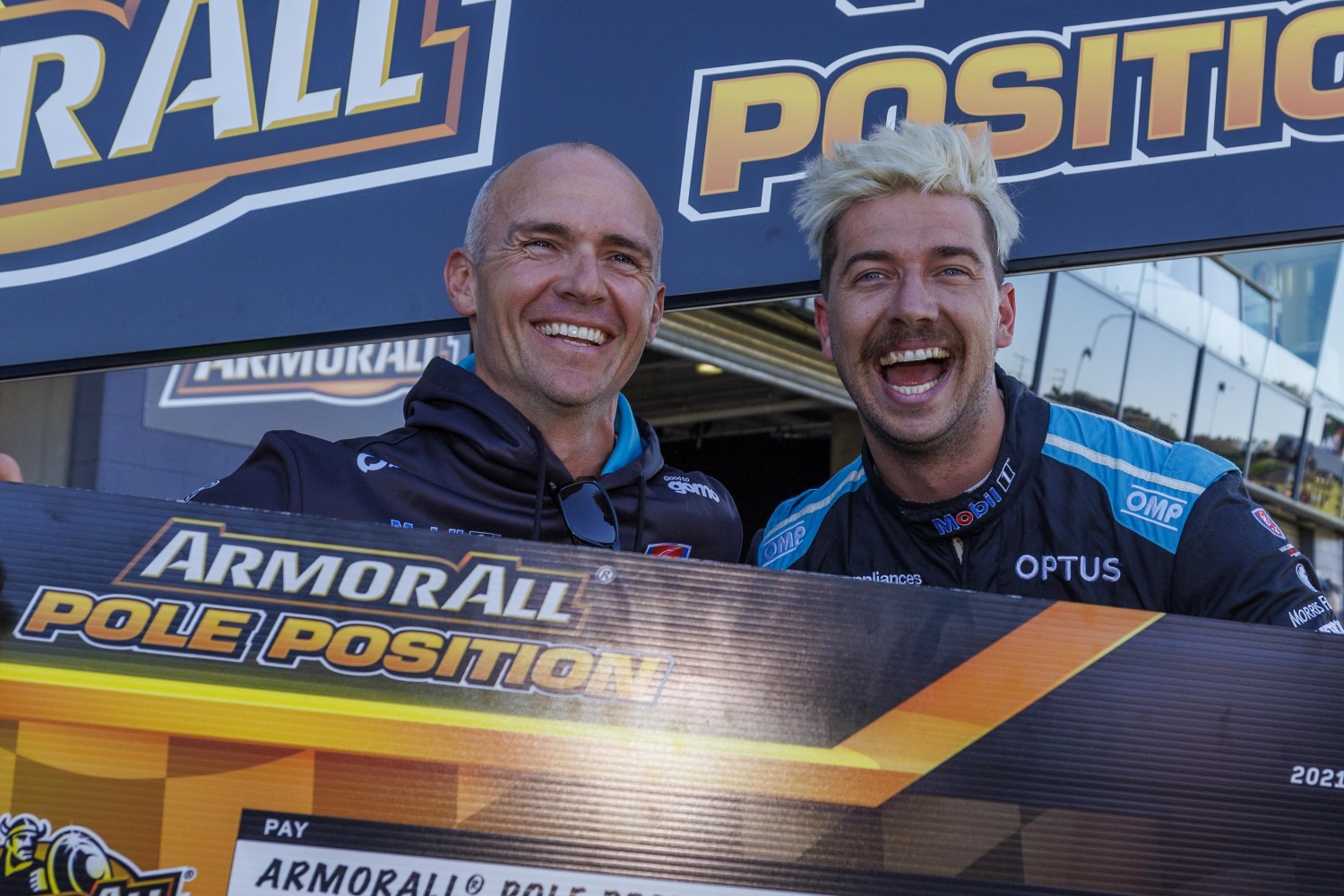 The other major story from the Shootout was Erebus' rookies Brodie Kostecki and provisional pole sitter, Will Brown were being disqualified from Shootout results due to weight irregularities on both cars.
That would see Kostecki who had the 4th quickest lap time in the Shootout start from 10th and Brown who had the 5th quickest Shootout time start from 9th position for tomorrow's Great Race.
"I don't have the words," Mostert said.
"The car was just so enjoyable to drive, it's been awesome all weekend.
"Just want to thank our whole team, Walkinshaw Andretti United, we did it really tough at [Sydney Motorsport Park] for four weeks there.
"To all our members and fans, it's so good to have you back… I feel like that egged us on."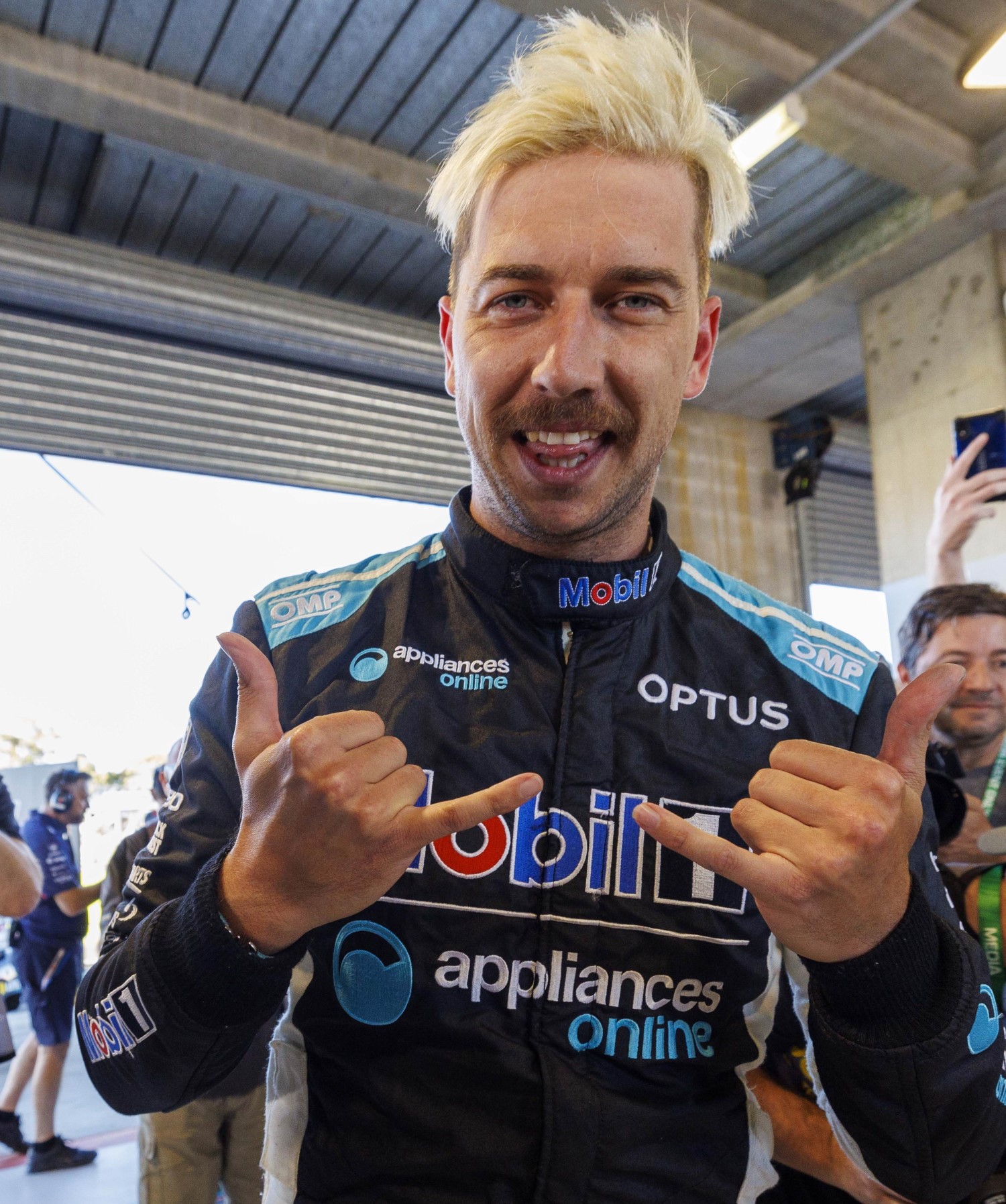 There were four previous Great Race pole-sitters in the shootout, including the last two in Waters and Mostert.
Mostert will start the race with co-driver Lee Holdsworth as one of the firm favorites to be crowned the new Kings of the Mountain.
Mostert won the Great Race in 2014 from last position on the grid.
The 161-lap Repco Bathurst 1000 will commence at 12m15pm AEDT on Sunday.
Top-10 Shootout Results
| | | | | | | |
| --- | --- | --- | --- | --- | --- | --- |
| POS | NO. | DRIVERS | TEAM | Time | GAP | LAPS |
| 1 | 25 | Mostert Holdsworth | WAU Racing Pty Ltd | 2m03.374s |  +0.000s | 1 |
| 2 | 11 | A. de Pasquale T. D'Alberto | Shell V-Power Racing Team | 2m03.663s | +0.290s | 1 |
| 3 | 6 | C. Waters Moffat | Monster Energy Racing | 2m03.686s | +0.313s | 1 |
| 4 | 99 | B. Kostecki D. Russell | Penrite Racing – Erebus | 2m03.773s | +0.400s | 1 |
| 5 | 9 | W. Brown J. Perkins | Erebus Motorsport | 2m03.992s | +0.619s | 1 |
| 6 | 3 | Slade Blanchard | CoolDrive Racing | 2m04.051s | +0.677s | 1 |
| 7 | 888 | Van Gisbergen Tander | Red Bull Holden Racing Team | 2m04.365s | +0.991s | 1 |
| 8 | 17 | Davison A. Davison | Shell V-Power Racing Team | 2m04.779s | +1.405s | 1 |
| 9 | 8 | Percat Wood | Brad Jones Racing | 2m04.899s | +1.525s | 1 |
| 10 | 5 | J. Le Brocq Z. Best | Truck Assist Racing | 2m05.331s | +1.958s | 1 |
Race Lineup
| | | | |
| --- | --- | --- | --- |
| Pos | Team/Sponsor | Driver | Car |
| 1 | Mobil 1 Appliances Online Racing | Chaz Mostert | Holden Commodore ZB |
| 2 | Shell V-Power Racing Team | Anton De Pasquale | Ford Mustang GT |
| 3 | Monster Energy Racing | Cameron Waters | Ford Mustang GT |
| 4 | CoolDrive Racing | Tim Slade | Ford Mustang GT |
| 5 | Red Bull Ampol Racing Team | Shane van Gisbergen | Holden Commodore ZB |
| 6 | Shell V-Power Racing Team | Will Davison | Ford Mustang GT |
| 7 | R&J Batteries | Nick Percat | Holden Commodore ZB |
| 8 | Truck Assist Racing | Jack Le Brocq | Ford Mustang GT |
| 9 | Shaw and Partners | Will Brown | Holden Commodore ZB |
| 10 | Erebus Boost Mobile Racing | Brodie Kostecki | Holden Commodore ZB |
| 11 | Red Bull Ampol Racing Team | Jamie Whincup | Holden Commodore ZB |
| 12 | Mobil 1 Middy's Racing | Bryce Fullwood | Holden Commodore ZB |
| 13 | DEWALT Racing | Scott Pye | Holden Commodore ZB |
| 14 | IRWIN Racing | Mark Winterbottom | Holden Commodore ZB |
| 15 | Supercheap Auto Racing | Broc Feeney | Holden Commodore ZB |
| 16 | Boost Mobile Racing | James Courtney | Ford Mustang GT |
| 17 | NED Whisky Racing | Andre Heimgartner | Ford Mustang GT |
| 18 | Brad Jones Racing | Todd Hazelwood | Holden Commodore ZB |
| 19 | Penrite Racing | David Reynolds | Ford Mustang GT |
| 20 | Local Legends | Fabian Coulthard | Holden Commodore ZB |
| 21 | UNIT Racing | Jake Kostecki | Holden Commodore ZB |
| 22 | Coca-Cola Racing | Macauley Jones | Holden Commodore ZB |
| 23 | Yellow Cover Racing | Zane Goddard | Holden Commodore ZB |
| 24 | SCT Logistics | Jack Smith | Holden Commodore ZB |
| 25 | Team SYDNEY | Garry Jacobson | Holden Commodore ZB |