F1: Verstappen nips sandbagging Hamilton in final practice
Red Bull Honda ace Max Verstappen, on the soft red Pirellis, turned a lap of 1m28.100s to beat Lewis Hamilton by 0.214s in final practice for the Saudi Arabian GP in Jeddah.  However, sandbagging Hamilton set his time on the hardest Pirelli tires so watch out in qualifying when he straps on the soft tires and his engineers turn his rocket Mercedes engine up.
So what is going on out there? Have Mercedes turned their engine down? They have fitted Hamilton's W12 with his Brazil PU for this weekend, the freshest engine he has in his pool…
..Or are Mercedes just really struggling with that soft tire? It's been seen before this season, although it's recently been Red Bull who come to the fore on the mediums in Q2 and then fade when bolting on the softs.
Sergio Perez was third quick in the #11 Red Bull Honda, 0.529s behind his teammate.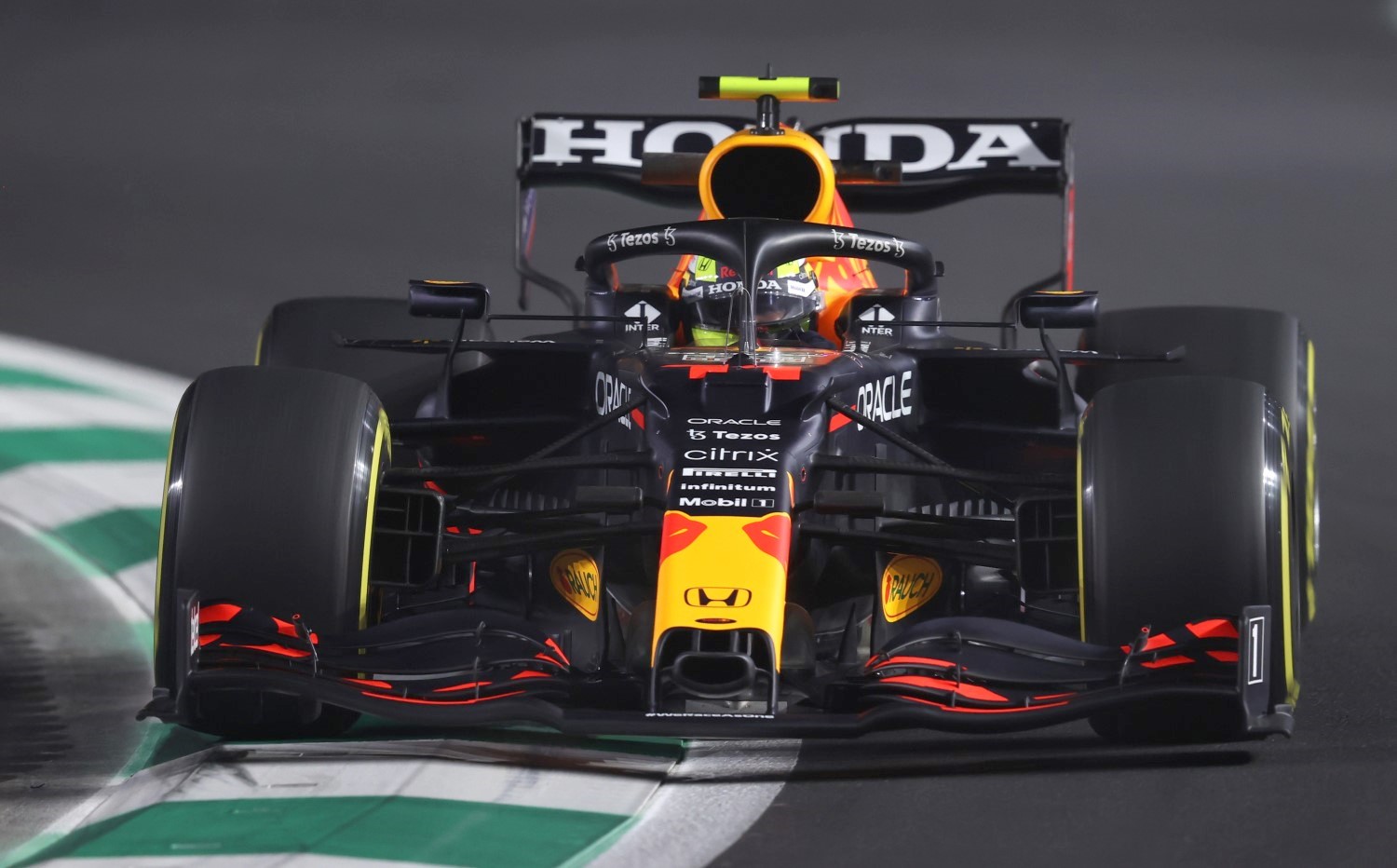 Yuki Tsunoda was a surprise 4th quick in the AlphaTauri, 0.541s back while his normally faster teammate, Pierre Gasly was 5th fastest, 0.615s behind the Red Bull.
Valtteri Bottas was 3/4s slower than his Mercedes teammate down in 6th place, but again on the hard white Pirelli tires, so he too may be sandbagging.
The conditions will change in the next couple of hours, the track temperature set to drop by a few more degrees now the sun has set. Who will that favor? Yesterday it seemed to make the medium tires come to the fore, which will be worth keeping an eye on, especially in Q2.
Q2 will decide the starting race tires for the top 10 – they have to use the tires on which they set their fastest lap in that segment on Sunday. That means the top teams often try and use the medium rubber to make it into the top 10, and thus start on a slightly preferential strategy.
That being said, strategies here are still up in the air, given this is a brand-new track with no historical data to draw on. Last time out, two stops seemed to be the smart move in Qatar, but plenty of teams managed to make a one stop work.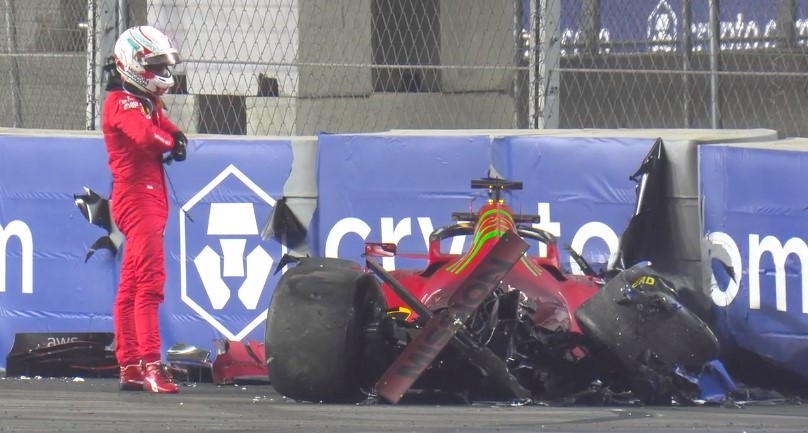 Practice 3 Results
| | | | | | | |
| --- | --- | --- | --- | --- | --- | --- |
| POS | NO | DRIVER | CAR | TIME | GAP | LAPS |
| 1 | 33 | Max Verstappen | Red Bull Racing Honda | 1:28.100 | +0.000s | 20 |
| 2 | 44 | Lewis Hamilton | Mercedes | 1:28.314 | +0.214s | 23 |
| 3 | 11 | Sergio Perez | Red Bull Racing Honda | 1:28.629 | +0.529s | 21 |
| 4 | 22 | Yuki Tsunoda | AlphaTauri Honda | 1:28.641 | +0.541s | 20 |
| 5 | 10 | Pierre Gasly | AlphaTauri Honda | 1:28.715 | +0.615s | 22 |
| 6 | 77 | Valtteri Bottas | Mercedes | 1:29.019 | +0.919s | 19 |
| 7 | 16 | Charles Leclerc | Ferrari | 1:29.101 | +1.001s | 22 |
| 8 | 55 | Carlos Sainz | Ferrari | 1:29.149 | +1.049s | 19 |
| 9 | 31 | Esteban Ocon | Alpine Renault | 1:29.177 | +1.077s | 19 |
| 10 | 4 | Lando Norris | McLaren Mercedes | 1:29.300 | +1.200s | 18 |
| 11 | 14 | Fernando Alonso | Alpine Renault | 1:29.418 | +1.318s | 21 |
| 12 | 99 | Antonio Giovinazzi | Alfa Romeo Racing Ferrari | 1:29.590 | +1.490s | 20 |
| 13 | 7 | Kimi Räikkönen | Alfa Romeo Racing Ferrari | 1:29.689 | +1.589s | 24 |
| 14 | 3 | Daniel Ricciardo | McLaren Mercedes | 1:29.717 | +1.617s | 19 |
| 15 | 18 | Lance Stroll | Aston Martin Mercedes | 1:30.030 | +1.930s | 14 |
| 16 | 63 | George Russell | Williams Mercedes | 1:30.034 | +1.934s | 17 |
| 17 | 5 | Sebastian Vettel | Aston Martin Mercedes | 1:30.296 | +2.196s | 15 |
| 18 | 6 | Nicholas Latifi | Williams Mercedes | 1:30.366 | +2.266s | 17 |
| 19 | 47 | Mick Schumacher | Haas Ferrari | 1:30.933 | +2.833s | 20 |
| 20 | 9 | Nikita Mazepin | Haas Ferrari | 1:30.979 | +2.879s | 23 |