F1 cars averaging over 157mph around Jeddah street circuit
F1 cars are so fast they are averaging over 157mph around the Jeddah street circuit.
Let us repeat – a street circuit. 157mph.
IndyCars would be somewhere around a 130mph average, like watching paint dry compared to an F1 car
In other race day news, it appears Red Bull will not change Max Verstappen's gearbox after hitting the wall in qualifying.  So he will start P3 instead of P8 if he took the new gearbox, but is now at risk of a DNF in the race.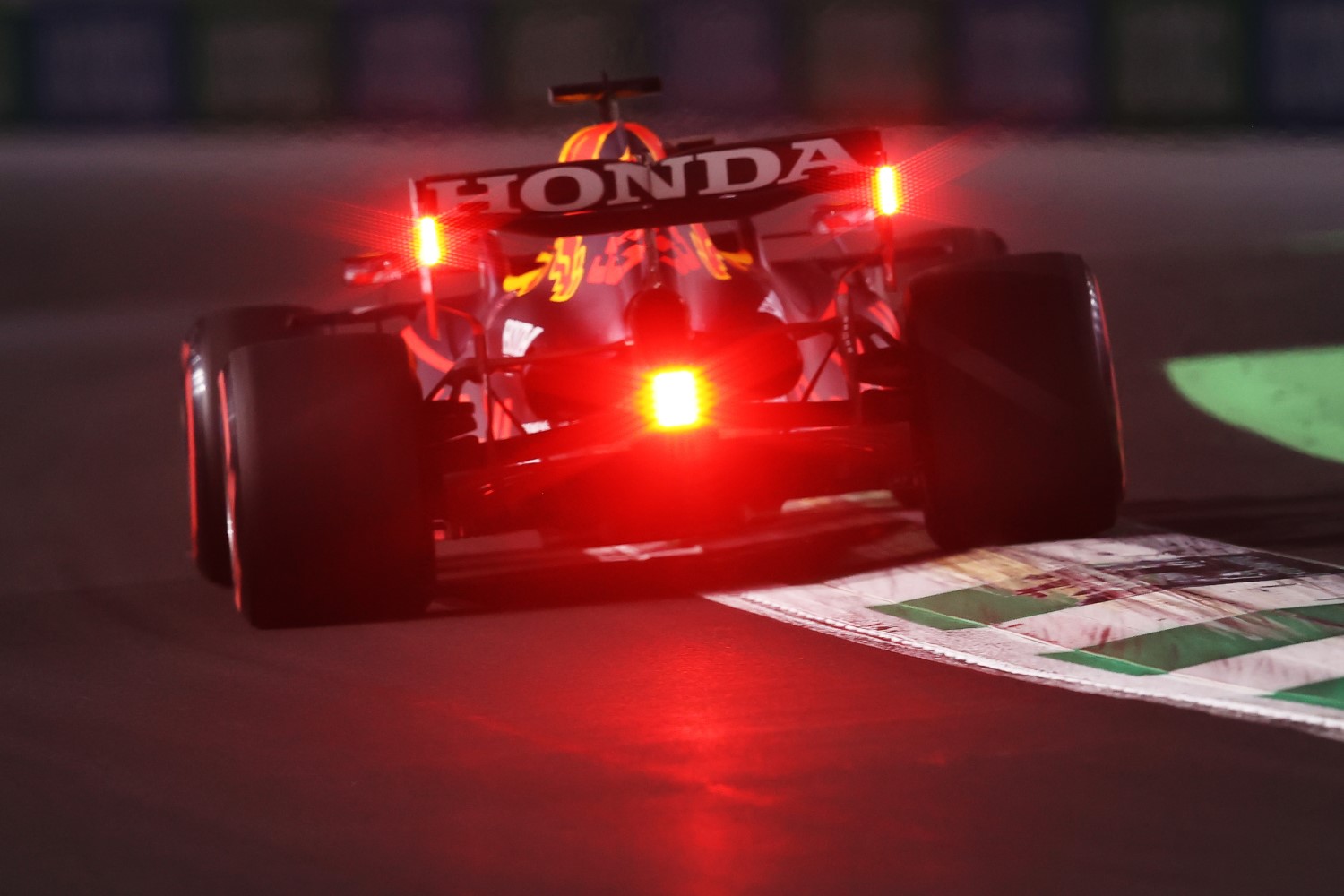 Verstappen is faster than Lewis Hamilton, and was headed for a lap almost 0.5s faster than polesitter Hamilton when he hit the outside wall in the final corner.  He was on a mega lap.
However, passing on the Jeddah circuit will be near impossible, so the chances of a Verstappen win are slim at best. Valtteri Bottas will block for Hamilton, so his Mercedes teammate can race off into the distance.
Verstappen realizes what a huge error that was on Saturday.