F1: Both drivers fighting to get DRS was likely behind Hamilton/Verstappen crash
The lap 48 collision between Lewis Hamilton and Max Verstappen overshadowed the fact that Lewis Hamilton took out the victory at the Saudi Arabian Grand Prix to draw level on points with Verstappen going into the final race this coming weekend.
Verstappen had been ordered to give up the lead after an illegal maneuver shortly before, but Hamilton, instead of passing him, slowed behind and then hit the Red Bull as it braked in front of him.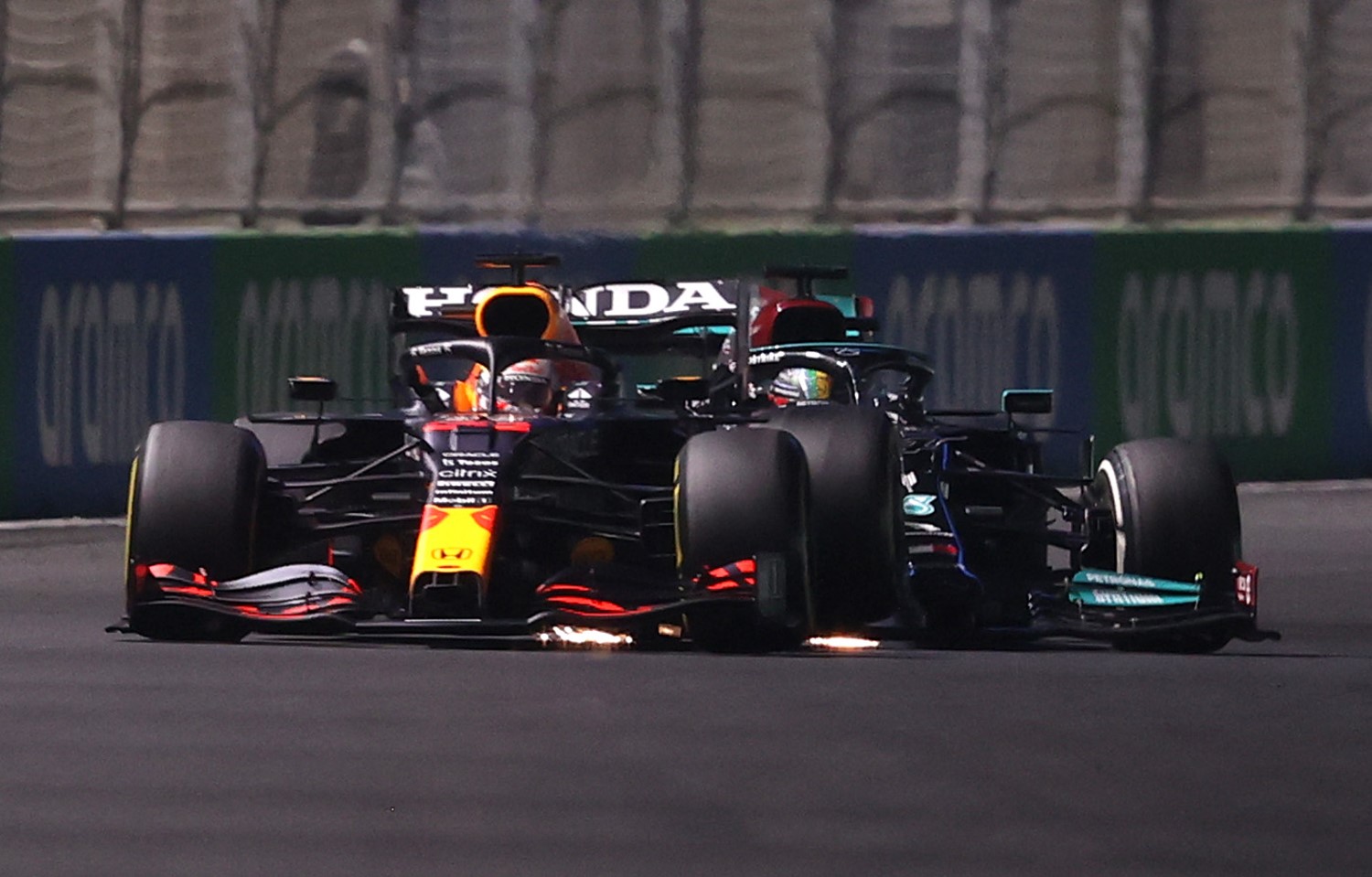 Toto Wolff was fuming, with the Mercedes boss erupting as he tossed his headset onto the desk on live TV.
"I didn't get the information, so I didn't really understand what was going on, it was very very confusing," Hamilton told Sky Sports after the race.
"All of a sudden he started backing up and started moving a little bit [across the track], I was like: 'Is he trying to play some crazy tactic? I don't know'.
"The message started coming through just as he … like, he hit the brakes so hard that I nearly went up the back of him and took us both out." Later brake traces for Verstappen showed he applied an even brake pressure to slow further because Hamilton was not passing him as he expected.
Verstappen did not have an answer either, telling Sky Sports: "I don't really understand what happened".
Mercedes team manager Ron Meadows and FIA F1 race director Michael Masi engaged in a verbal disagreement over whether the move had been properly communicated.
MEADOWS: Are we allowed to go by him?
MASI: You are allowed to go by him.
MEADOWS: Well, he needs to slow down and let us. We had no idea he was going to do that.
MASI: Excuse me, Ron. I came over and told you.
MEADOWS: No, no, no. You told me as it happened.
MASI: Ok, well Ron I can only push as many buttons as I can.
"I think it was a misunderstanding, frankly," Commentator Martin Brundle told Sky Sports.
"Red Bull will say we tried to give him the place back, and he ran into us… Mercedes will say he brake-tested us."
Fellow commentator David Croft described it as a "bit of a mess".
"I think there might have been a little bit of gamesmanship going on because of the DRS detection point coming up and I believe this is what they are both playing at here.
"This line is the critical thing. That line there is the DRS detection point. If you are within one second of the car in front of you, you get DRS don't forget down that next straight.
"I think they were kind of racing towards this one and that is why in the re-pass that Max did in the second time around, he immediately went for it. He had the DRS to cover himself.
"I wonder, in desperation to get to that line and make sure you're behind that car to really attack them down the main straight, maybe that was what was going on and it adds another element to the confusion for all and the stewards as well."