F1: Verstappen leads opening practice in Abu Dhabi
Red Bull Honda driver Max Verstappen turned a lap of 1m25.009s to nip the sandbagging Mercedes duo of Valtteri Bottas and Lewis Hamilton by 0.196s and 0.345s respectively in opening practice for the Abu Dhabi GP.
Red Bull will be pleased with that, and even more so with the fact that Sergio Perez is right up there in fourth too. Will Perez be able to help Verstappen this weekend, or will he again be too far behind and out of touch with the leaders.
Mercedes have not yet turned up the power on their superior 'trick rocket' engine that will allow Hamilton to beat Verstappen in the race.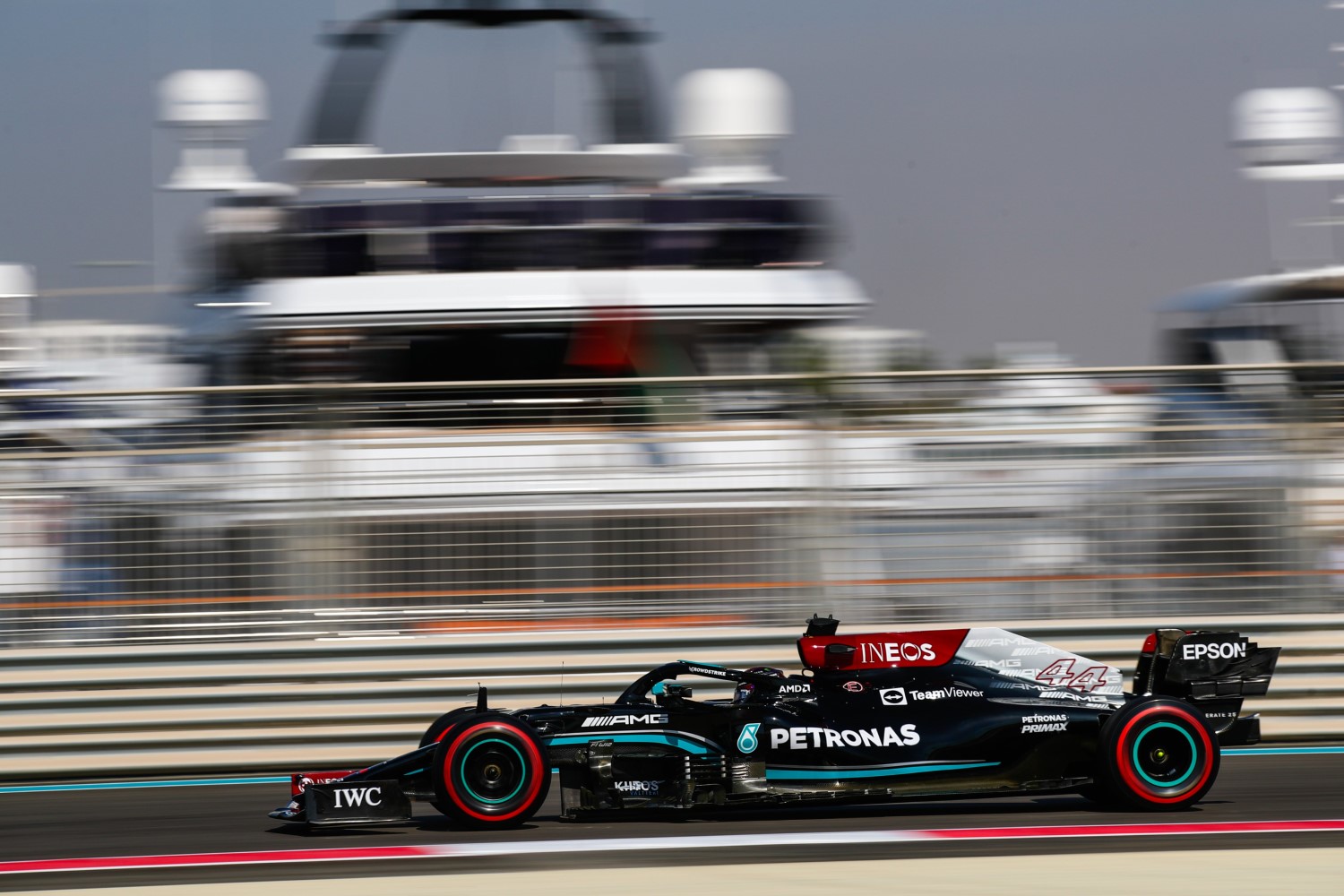 Sergio Perez finished 4th in the 2nd Red Bull, 0.354s back, while an improving Yuki Tsunoda rounded out the top-5 for Alpha Tauri, made more incredible by the fact that he was nearly half a second up on his teammate in seventh.
The pair of AlphaTauri drivers were separated by the Alpine of Fernando Alonso.
The Ferrari duo Charles Leclerc and Carlos Sainz Jr. were eighth and ninth respectively as Sebastian Vettel, who spun late, closed out the top 10.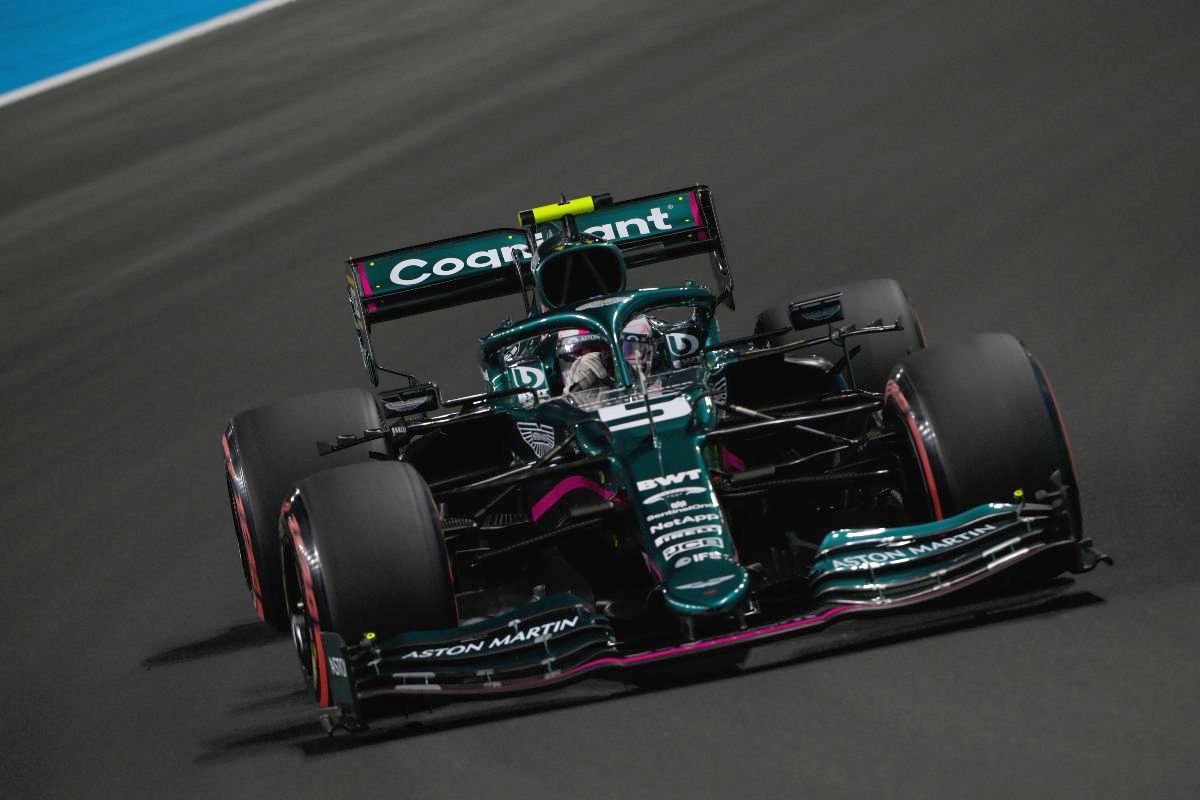 The sun will be setting by the time FP2 comes along, which will give the drivers much more representative conditions later on for both qualifying and the race itself.
Practice 1 Results
| | | | | | | |
| --- | --- | --- | --- | --- | --- | --- |
| POS | NO | DRIVER | CAR | TIME | GAP | LAPS |
| 1 | 33 | Max Verstappen | Red Bull Racing Honda | 1m25.009s | +0.000s | 23 |
| 2 | 77 | Valtteri Bottas | Mercedes | 1m25.205s | +0.196s | 26 |
| 3 | 44 | Lewis Hamilton | Mercedes | 1m25.355s | +0.346s | 25 |
| 4 | 11 | Sergio Perez | Red Bull Racing Honda | 1m25.363s | +0.354s | 24 |
| 5 | 22 | Yuki Tsunoda | AlphaTauri Honda | 1m25.378s | +0.369s | 22 |
| 6 | 14 | Fernando Alonso | Alpine Renault | 1m25.625s | +0.616s | 26 |
| 7 | 10 | Pierre Gasly | AlphaTauri Honda | 1m25.822s | +0.813s | 28 |
| 8 | 16 | Charles Leclerc | Ferrari | 1m25.846s | +0.837s | 20 |
| 9 | 55 | Carlos Sainz Jr. | Ferrari | 1m25.886s | +0.877s | 25 |
| 10 | 5 | Sebastian Vettel | Aston Martin Mercedes | 1m26.007s | +0.998s | 26 |
| 11 | 31 | Esteban Ocon | Alpine Renault | 1m26.025s | +1.016s | 25 |
| 12 | 4 | Lando Norris | McLaren Mercedes | 1m26.123s | +1.114s | 26 |
| 13 | 7 | Kimi Räikkönen | Alfa Romeo Racing Ferrari | 1m26.189s | +1.180s | 25 |
| 14 | 99 | Antonio Giovinazzi | Alfa Romeo Racing Ferrari | 1m26.409s | +1.400s | 25 |
| 15 | 18 | Lance Stroll | Aston Martin Mercedes | 1m26.608s | +1.599s | 26 |
| 16 | 3 | Daniel Ricciardo | McLaren Mercedes | 1m26.676s | +1.667s | 29 |
| 17 | 89 | Jack Aitken | Williams Mercedes | 1m27.481s | +2.472s | 27 |
| 18 | 6 | Nicholas Latifi | Williams Mercedes | 1m27.487s | +2.478s | 26 |
| 19 | 47 | Mick Schumacher | Haas Ferrari | 1m27.698s | +2.689s | 23 |
| 20 | 9 | Nikita Mazepin | Haas Ferrari | 1m28.305s | +3.296s | 22 |