F1: Shwartzman puts Haas top of the timesheets on final day of post-season Abu Dhabi test
Ferrari Driver Academy youngster Robert Shwartzman capped the 2021 Formula 1 season by setting the pace for Haas on the final day of testing.
Shwartzman was the only driver testing a 2021-spec Formula 1 car on 13-inch tires in Abu Dhabi on Wednesday, with the other nine drivers using old-spec mule cars on the new-for-2022 18-inch tires.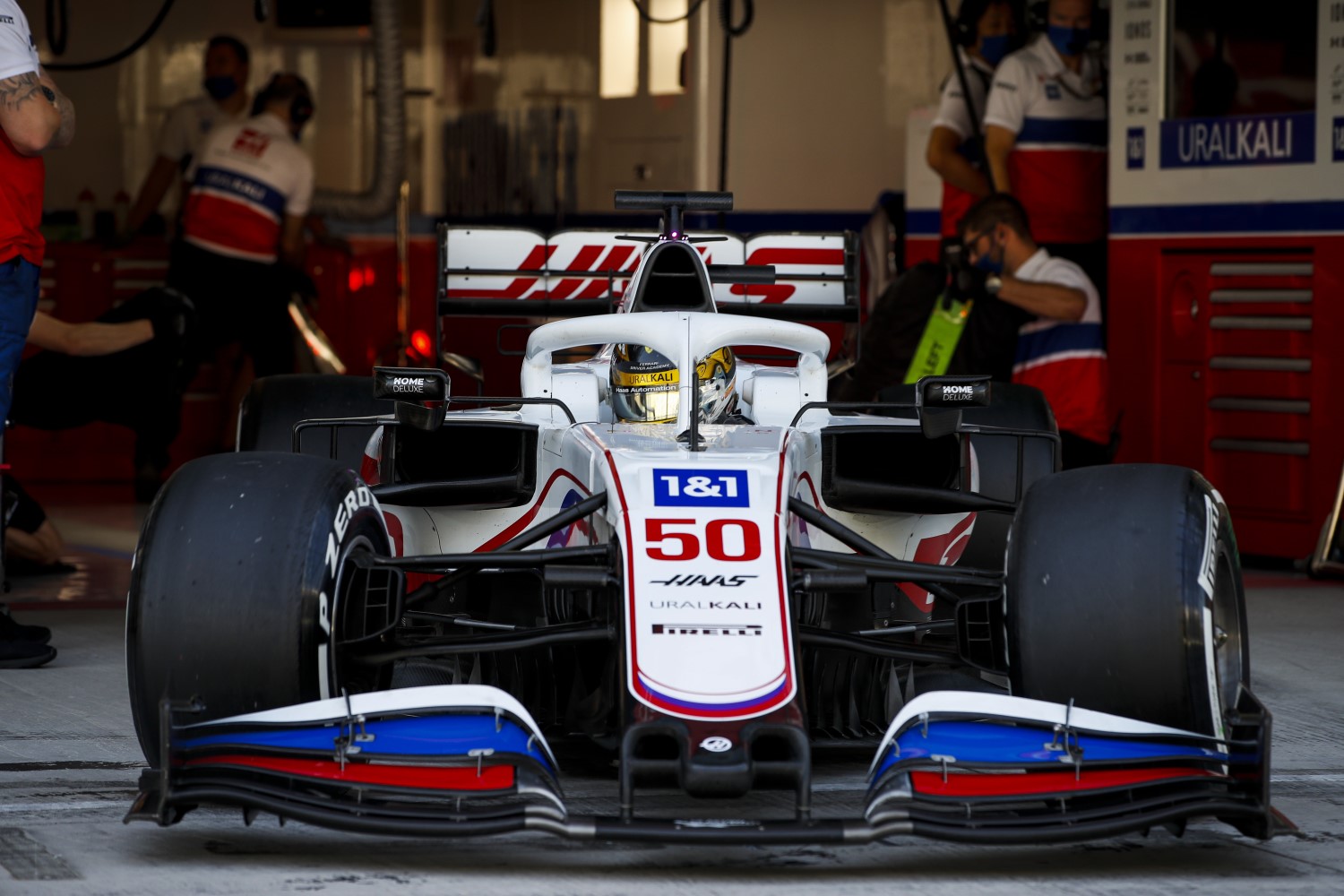 The Ferrari junior was making his debut for Haas, having driven for the Scuderia on Tuesday, and he had a slightly unfair advantage as the only Young Driver Test runner on Wednesday. That meant Shwartzman was running the 2021 Haas compared to the other nine drivers in mule cars testing 18-inch Pirelli tires, and he duly topped the times after some late qualifying simulations.
Wednesday Test Results
| | | | | | |
| --- | --- | --- | --- | --- | --- |
| Pos | Driver | Team | Car/Wheels | Time | Laps |
| 1 | R. Shwartzman | Haas | 2021 – 13″ Wheels | 1m25.348s | 130 |
| 2 | L. Norris | McLaren | 2018 Mule – 18″ Wheels | 1m25.809s | 103 |
| 3 | S. Vettel | Aston Martin | 2018 Mule – 18″ Wheels | 1m26.379s | 134 |
| 4 | G. Russell | Mercedes | 2018 Mule – 18″ Wheels | 1m26.404s | 82 |
| 5 | P. Gasly | AlphaTauri | 2018 Mule – 18″ Wheels | 1m26.451s | 149 |
| 6 | C. Sainz | Ferrari | 2018 Mule – 18″ Wheels | 1m26.706s | 151 |
| 7 | F. Alonso | Alpine | 2018 Mule – 18″ Wheels | 1m26.940s | 148 |
| 8 | G. Zhou | Alfa Romeo | 2018 Mule – 18″ Wheels | 1m27.850s | 150 |
| 9 | S. Perez | Red Bull | 2018 Mule – 18″ Wheels | 1m27.991s | 118 |
| 10 | P. Fittipaldi | Haas | 2018 Mule – 18″ Wheels | 1m28.622s | 123 |