NASCAR: Update on 1/4-mile Mickey Mouse NASCAR track inside LA Coliseum
(4th Update)
Only four weeks away, and the most Mickey Mouse 1-mile long track in NASCAR Cup history is ready for the Busch Light Clash.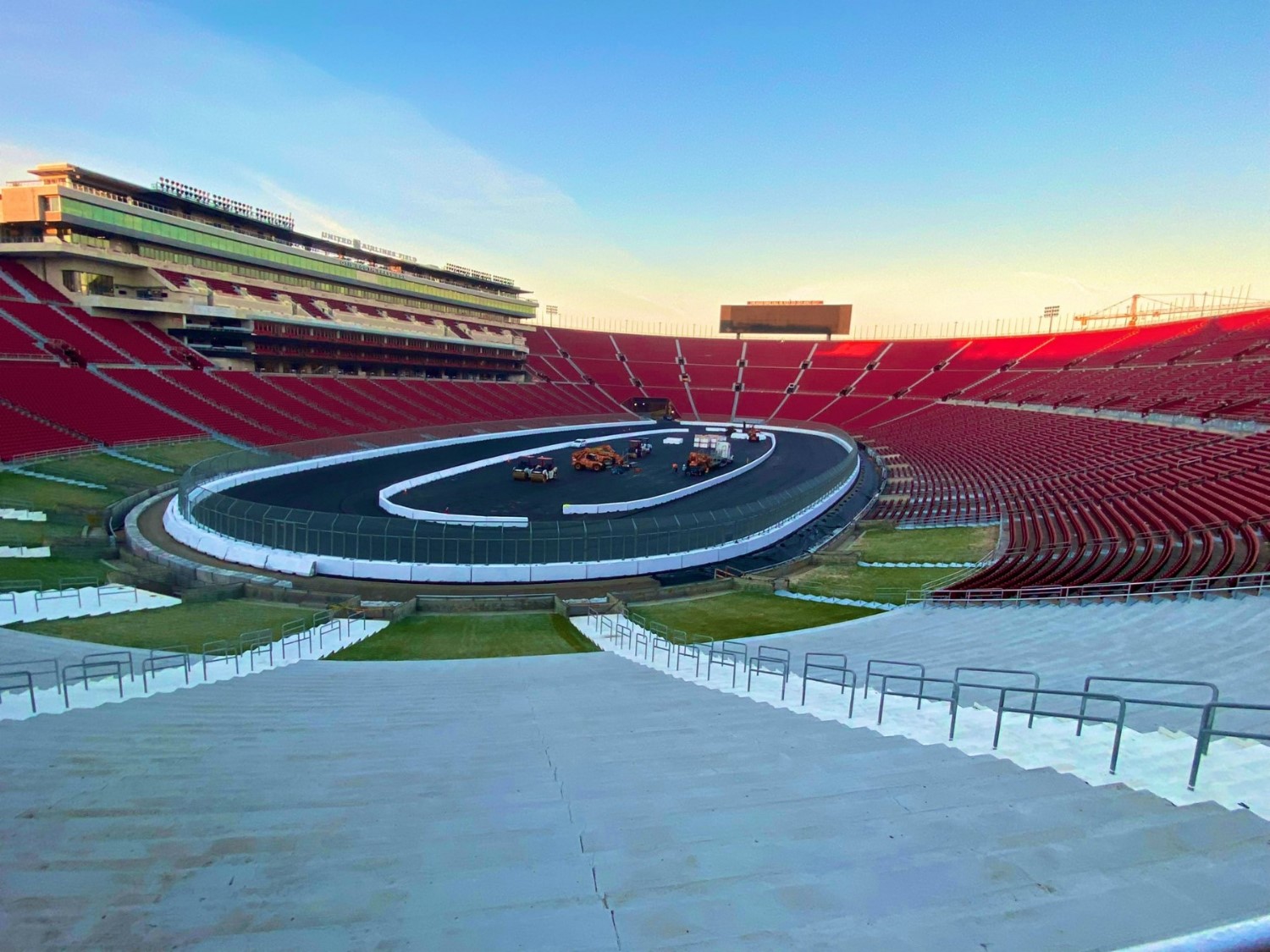 ---
December 24, 2021
So it seems NASCAR is not the first race series to hold a Mickey Mouse event inside a football stadium.
In 1939 a Temporary Board Track was built inside Soldier Field, Chicago for an open wheel midget race.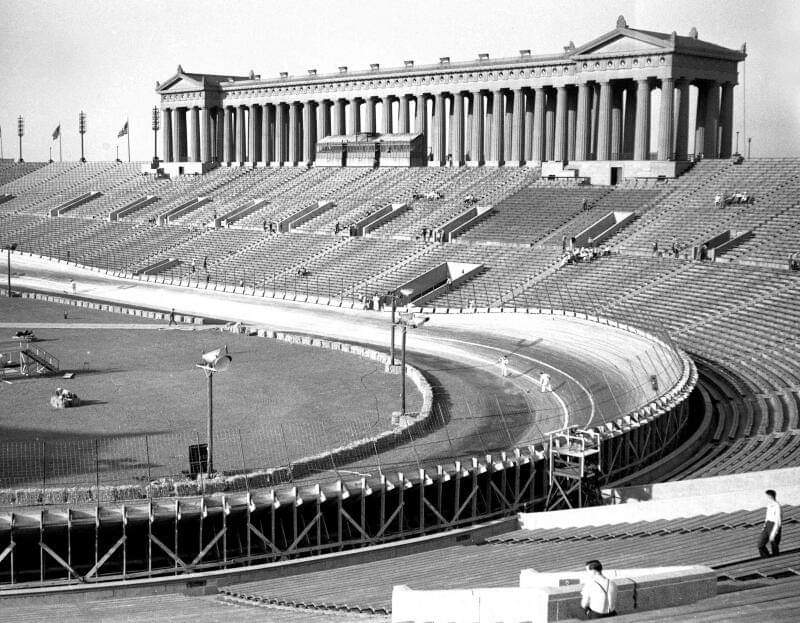 The first midget race held at Soldier Field was on May 19, 1935 with Marshall Lewis taking the main event. The second time Soldier Field played host to midget racing was June 1939, when the American Automobile Association's World's Championship Midget Automobile Races took place on a wooden track erected in Soldier Field. Proceeds from the event benefited the Hospital for Crippled Children's Chicago Unit. There was a $10,000 purse for the five-race series and over 90,000 spectators attended the event. Sam Hanks won the first two races, with Ronnie Householder ultimately winning the Soldier Field's 1939 midget racing championship.
---
December 22, 2021
NASCAR's Busch Clash of the previous year's race winners used to be held on the 2.5-mile Daytona Superspeedway. Next year, it becomes a gimmicky Mickey Mouse race on a 1/4-mile oval.
Here are some construction photos of the track.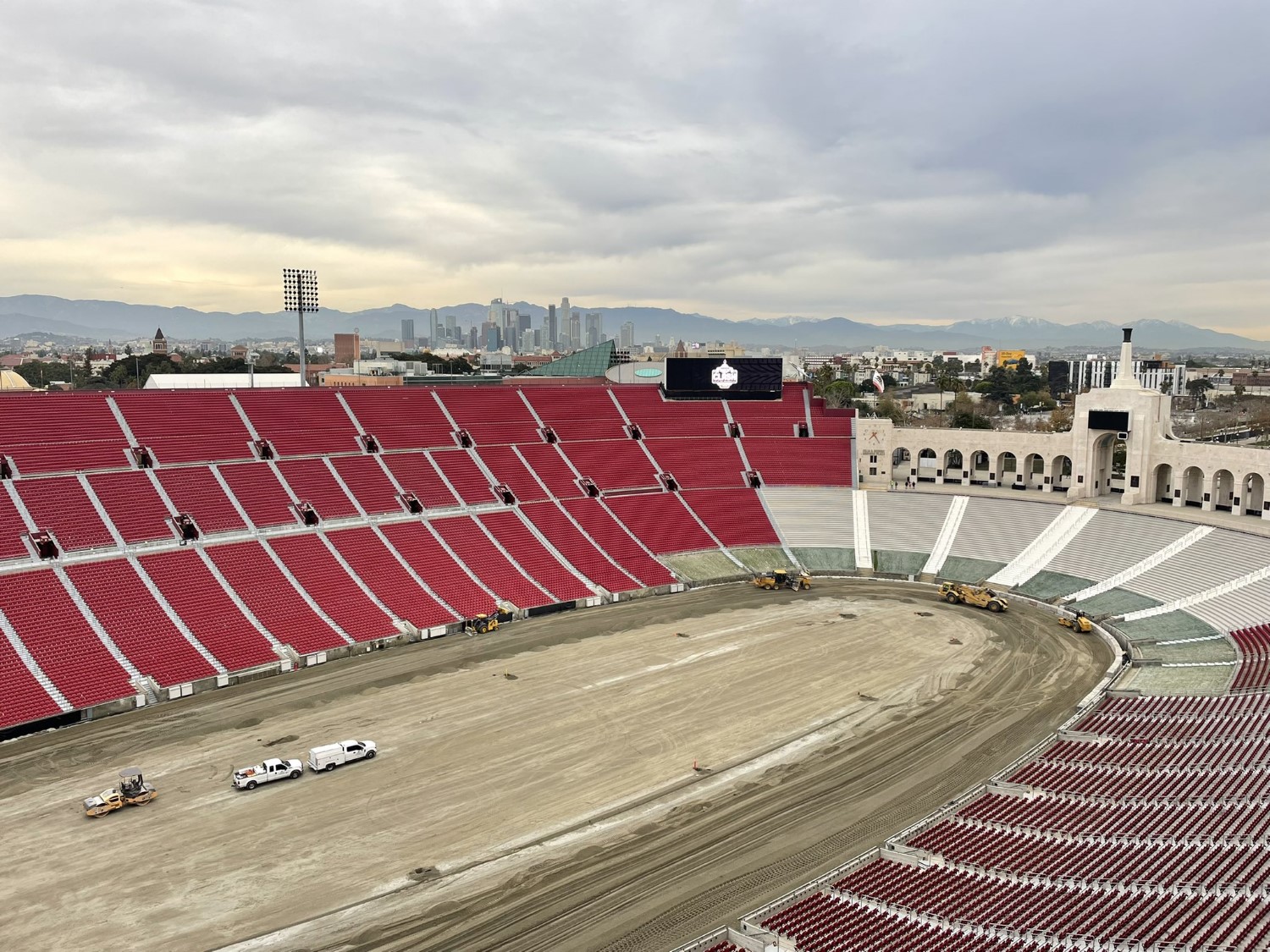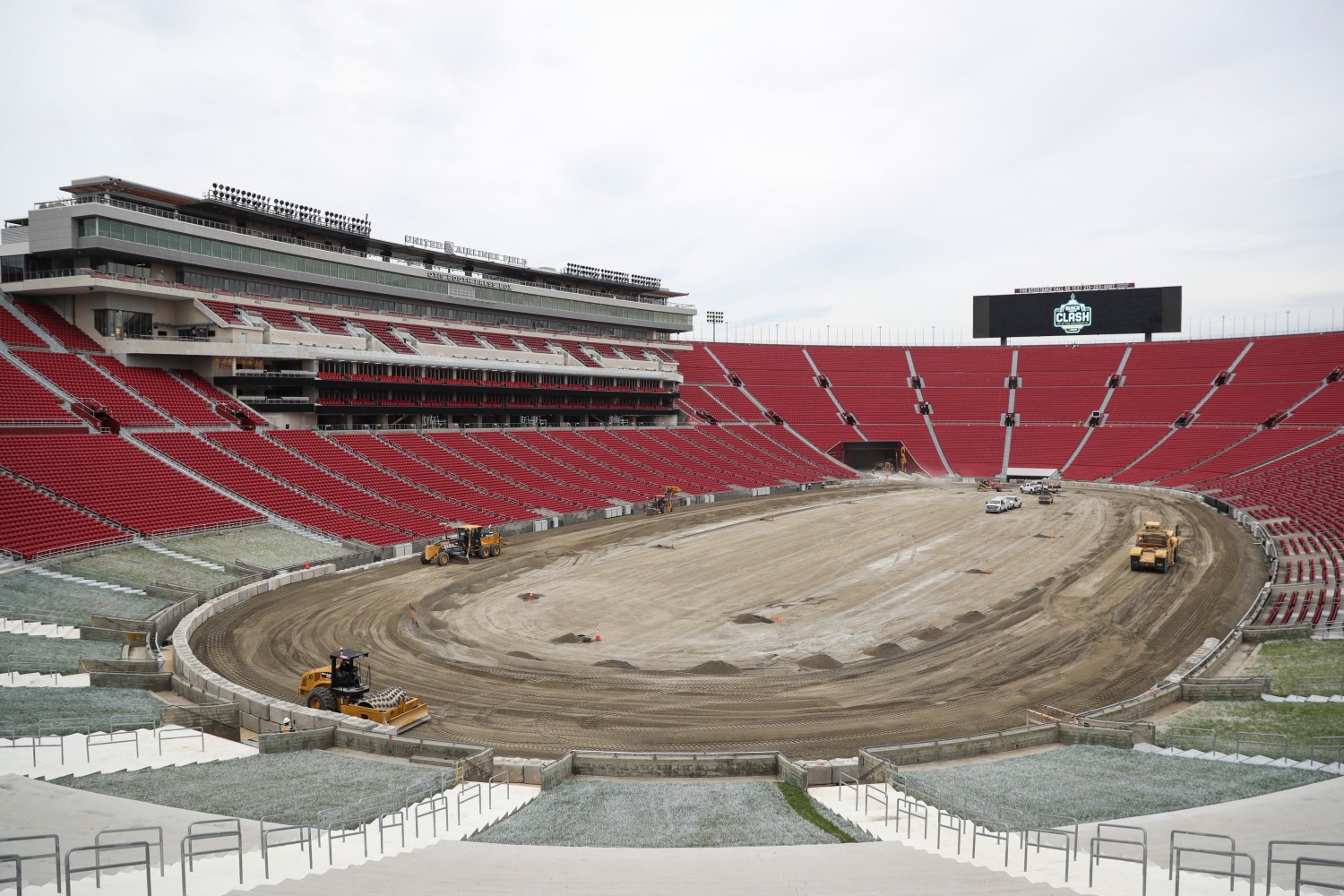 ---
December 21, 2021
Construction of the quarter-mile asphalt NASCAR short track at the L.A. Coliseum begins Today.
The 2022 season-opening Busch Light Clash exhibition event will be hosted at the Coliseum on Feb. 6. It's the first time the Clash has ever been held outside Daytona International Speedway since it started 1979. It's also the first NASCAR event ever held at the nearly century-old Coliseum.
The event marks the kickoff to the 2022 NASCAR Cup Series season. It will feature a concert headlined by Pitbull.
---
December 20, 2021
NASCAR Cup cars on a tiny 1/4 mile track.  It's one of the most ludicrous things NASCAR has ever done.
NASCAR has released a new animated rendering of the temporary quarter-mile short-track inside the Los Angeles Memorial Coliseum that will host the 2022 season-opening Busch Light Clash exhibition event.
On Twitter, Adam Stern of Sports Business Journal posted an ad spot that NASCAR will run in the Los Angeles TV media market. During the ad's climax, a virtual camera rises above the coliseum's iconic peristyle to better show the NASCAR Cup Series cars racing around the temporary quarter-mile oval in front of a sold-out crowd.
Stern also tweeted that Patrick Rogers, NASCAR's Vice President of Marketing Services, confirmed that it will cost the organization a little more than $1 million to build.
Here's @NASCAR's new spot for the Busch Light Clash at the Coliseum.

➖ NASCAR is set to start running ads on local L.A.-area TV/radio stations, billboards/metro trains, plus targeted digital/social. pic.twitter.com/otMLZa6CuD

— Adam Stern (@A_S12) December 18, 2021