IndyCar set to use digital marshal panels, but no VSC
(Update)
Updating this report from December, the GMR Grand Prix of Indianapolis will see IndyCar adopting the EM Motorsport. electronic marshaling system reported in December.
This will be the first time it will be used by the INDYCAR SERIES, which expects to use it at all road courses and street circuits.
Better late than never
Already used for years in Europe in F1, MotoGP and WEC, IndyCar will be the first to use them in the USA,
The colorful LED panels are 20×20 inches and will correspond to familiar flag codes, allowing drivers to instantly know, for example, if the incident area is for a local yellow or for the entire course. Surface conditions also can be communicated on the panels, and some corners will have multiple panels for the best possible visibility.
Not only will the information be delivered to the drivers in a more complete manner, the EM Motorsport system will provide race control a better look at the incident, with real-time data illustrated via a detailed track map. Landline communication with the corner workers will continue to provide race control a complete perspective of the happenings.
"This is an efficient way to give drivers the information they need to race as safely as possible, and it gives us in race control automatic visualization that we've never had before," INDYCAR Race Director Kyle Novak said. "This is a substantial investment in race control technology, and this system represents INDYCAR's continuing commitment to driver safety enhancements."
"EM Motorsport has been a tremendous partner, and we could not be more enthused to be the first North American series to use its integrated course marshalling system," INDYCAR President Jay Frye said. "Visually, the industry-leading EM technology will be a huge asset to our teams and drivers, and it will also allow us to officiate our events in a more efficient way."
---
December 20, 2021
IndyCar safety car periods are so long and come at the most inappropriate times that many times winning a race is a crap shoot. The leader loses the advantage they worked so hard to get, and depending on when the pits are closed, and where they are on the track in relation to other drivers, a race leader can get the royal IndyCar screw.
IndyCar is in desperate need of a Virtual Safety Car (VSC) system like they use in F1, for times when an incident can be cleared up rather quickly and safely, without the need for a boring safety car parade. A VSC system keeps cars running on track at a reduced speed and spaced apart as they were when the track was green. It is a fair system – a fair way to go racing.
Not a crap shoot.
But in typical IndyCar fashion, they prefer to be a day late and a dollar short.
VSC might come in the future. For now, it is baby steps.
IndyCar has discussed implementing a VSC system, but the cash poor series cannot afford it right now.
Instead, the Series is set to begin supplementing physical waved flags at marshaling posts around the track with digital light panels to alert drivers of the track condition (Green, Caution, Red, etc).
The LED sign boards provided by EM Motorsports will be able to convey a range of messages, including local yellow flags, full course yellows, blue flags to indicate that a faster car is approaching, and any other flags a typical marshal post has at its disposal.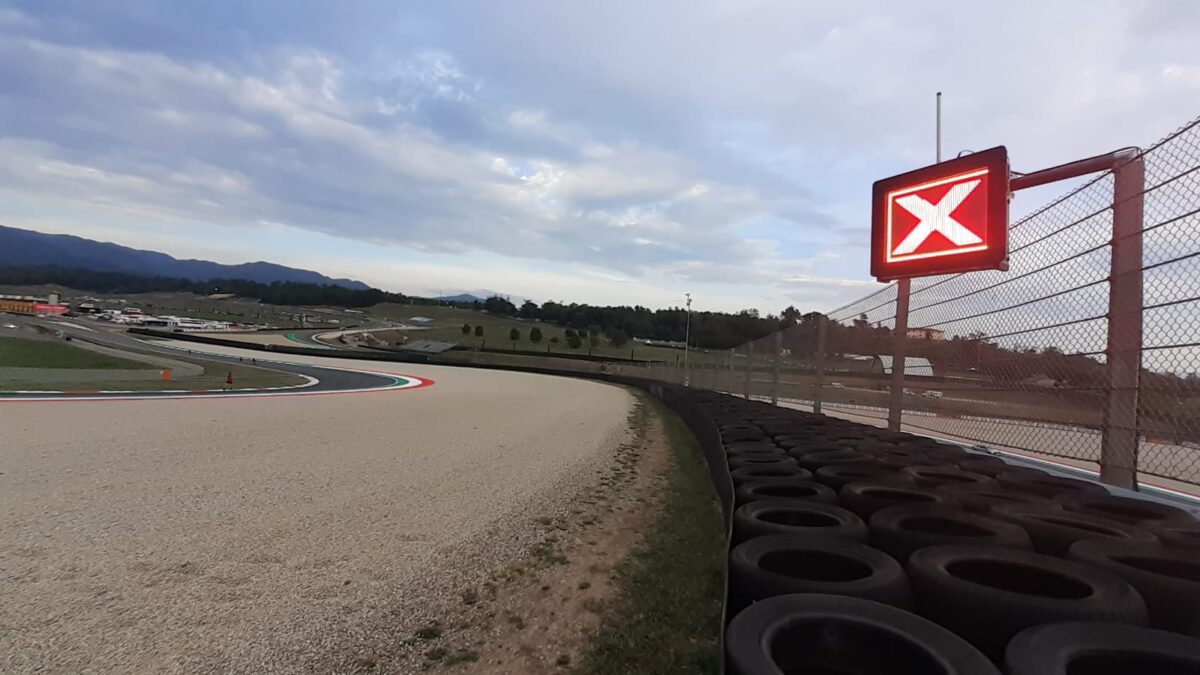 Luca De Angelis, Formula 1 Track support Engineer at EM Motorsport, explains, 'We've been working alongside the FIA to design and build this system. The flag signalling LED panels have been developed to be very visible and allow very clear marshaling that cannot be misunderstood from the drivers and are strategically placed on the track so that marshals can be placed in a safe location.
'We analyzed the tracks with the FIA focusing on the speed and trajectory of the cars all the way around and place panels in locations where they can distract the driver in a way that gets their attention. The LED panels display a flag that is exceptionally bright, clear and color correct, so the drivers are very clear about what is going on on-track.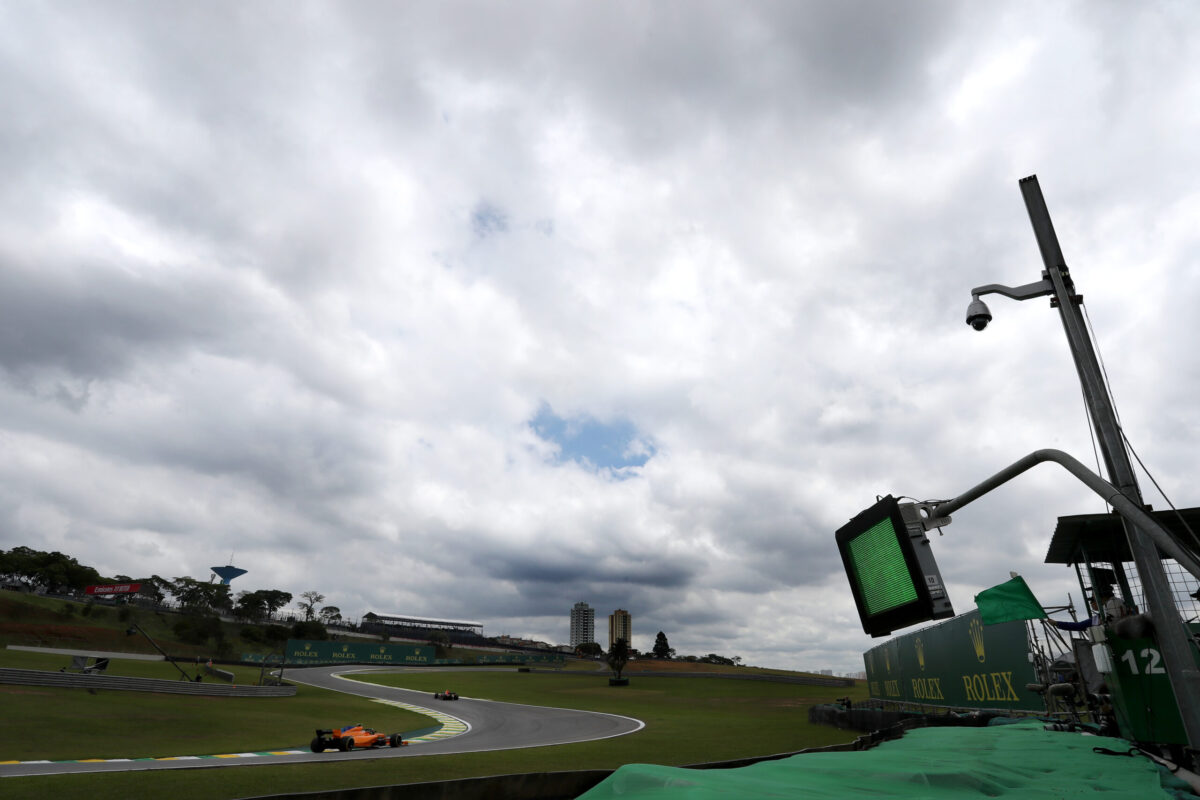 'For example, before a left-hander, a panel is positioned on the right side of the track because the drivers tend to move to the right side of the track before turning in left. We spent years understanding where the driver is looking so we can place the panel in the correct position.
'Our system allows the marshals controlling the panels to stand away from the barriers where they would have to stand to wave a flag. That allows them to stand in a safer position away from the track furniture, and, in many cases, it allows them to have a better view of the section of the track they are marshaling.'
IndyCar's race director Kyle Novak spoke with RACER about the new system, and gave some insight as to how helpful the new system will be for him and his team.
"These light panels are designed to supplement the cloth flags, and sometimes replace them, depending on the circumstance at the marshal post," said Novak. "So those panels will be operated by the local volunteer marshals, and they'll display the exact same IndyCar flagging codes as before.
"So waving yellow, full-course yellow, surface conditions, blue flag, etc. They'll be operated by the marshals via consoles at each corner. We think that this will enhance visibility, and it'll enhance our tools in race control.
"I think it's no secret that since we've had the upgraded aero kits since 2018, one of the things we've been trying to do is emphasize green-flag racing and have more emphasis on local yellow conditions that might lead us to be able to do a local recovery, try to keep the race green.
"And that starts first and foremost with having a system in place with marshaling that allows the drivers to see exactly what they're up against. We feel like with the speed of the cars, the technology that's available, and the drivers getting the information they need, that comes with making these flags more visible. You can see these panels from outer space.
"I can't tell you how many times when there's been situations where a flag came out late, the driver said they didn't see it, or it was halfway out, or it was still furled up as it was falling, and that 50 to 100 feet makes a difference."
Human marshals and physical flags will still be present at most corners, and will act to supplement driver notifications and relay to race control the details of complex situations that can often present themselves in the event of an accident.
Other control possibilities also exist with the added level of precision the upgraded system brings, but advanced features such as virtual safety cars are not yet in the plan for IndyCar.