Track News: Spa circuit construction update
(Update)
Spa-Francorchamps has shared updated photos of the ongoing construction work at the circuit to upgrade facilities, grandstands and add in far more run-off at different areas of the track.
Sweeping changes are being made to the awesomely fast Eau Rouge/Raidillon, in order to reduce the speed with which drivers climb over the crest of the hill.
Tarmac run-off is being increased on the right-hand side of the top of Raidillon, while the left-hand side will also see the tarmac extended outwards.
More run-off is being added through Eau Rouge as the radius of the corner is tweaked, while a new, covered grandstand is being added at the top of Raidillon.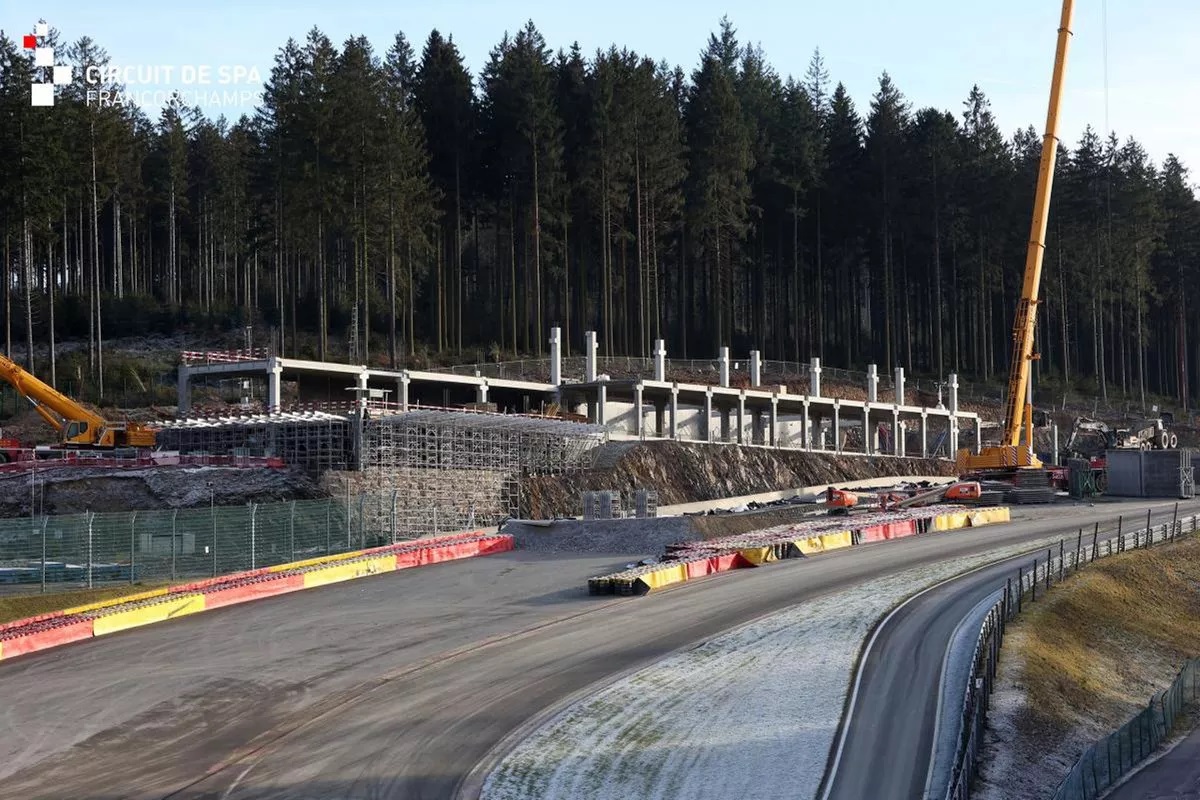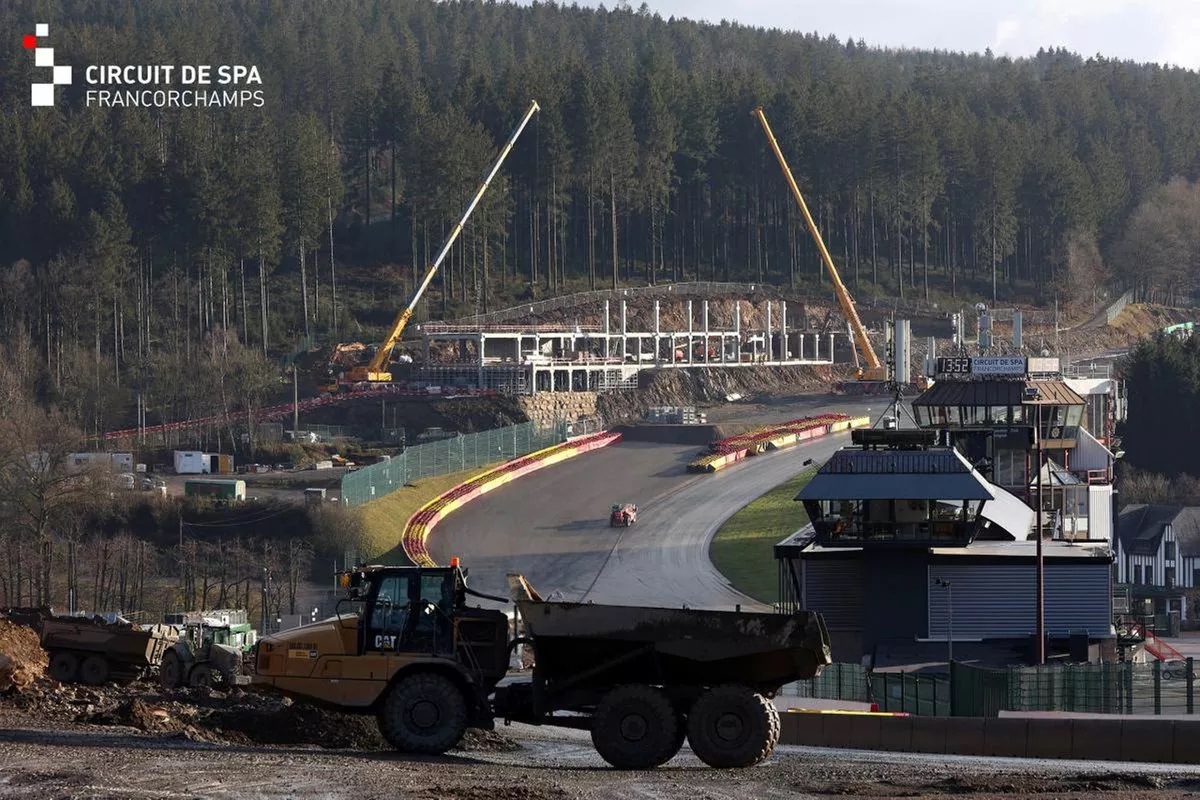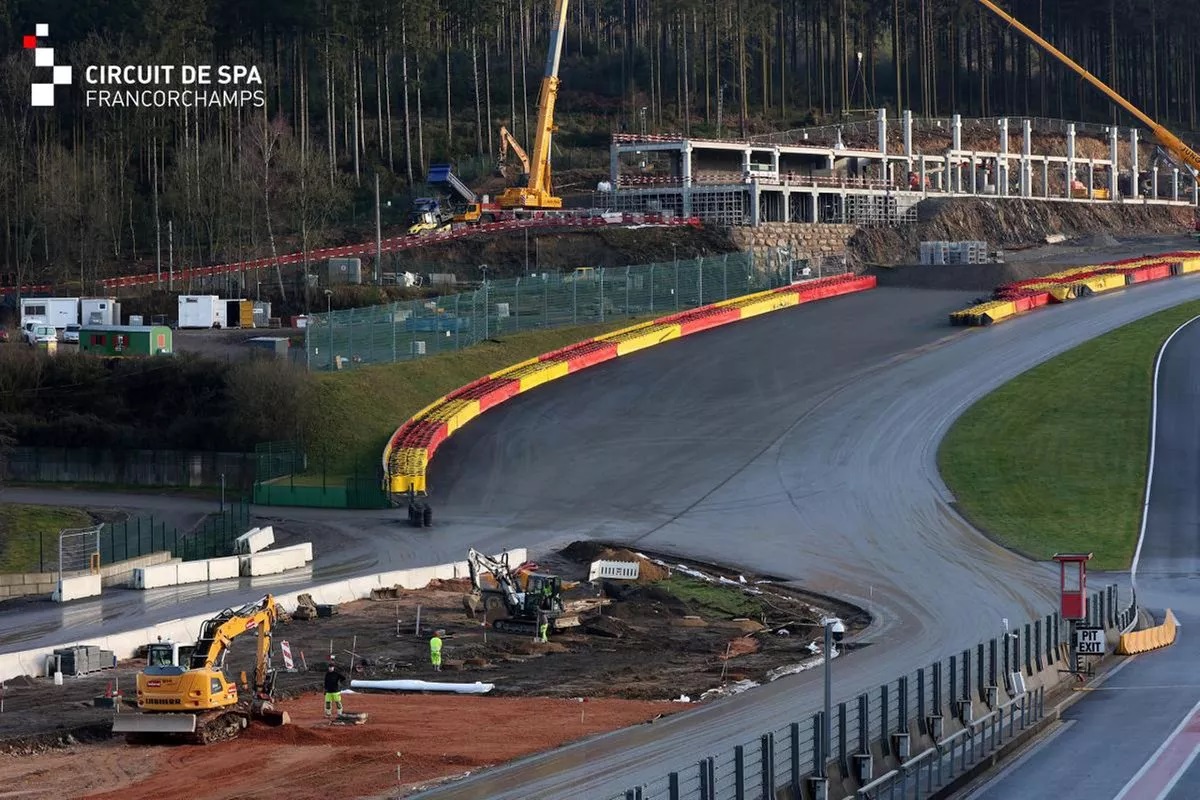 ---
December 22, 2021
Work is underway at the Spa Franchorchamps circuit in Belgium in order for the track to obtain the double FIA/FIM official approval that will allow the return of the motorcycle endurance race to Spa-Francorchamps, and to make Eau Rouge safer.
On Nov 15th construction machines had started working on the area bordering the track.
This work is part of an overall strategy aimed at diversification of activities on the Circuit and the modernization of its infrastructure, and is divided into two main areas:
The Track:
To host the 24H SPA EWC Motos on 4 & 5 June 2022, the FIM grade C official approval is required. The work essentially has to do with the expansion of run-off areas and the installation/enlargement of gravel traps.
 The infrastructure:
The Circuit's infrastructure is aging. Thus, it has been decided to pair the works completed on the track with the vitally necessary work on infrastructure to have better facilities to host spectators.
The Eau Rouge/Raidillon work has not yet started, but the photos below give you an update on what work has begun for the motorcycle race in June.  The Eau Rouge work must be completed for the F1 weekend in late August/Early September. This work is not shown here as it is still under design.
La Source (turn 1) and the 24H grandstand area
The run-off at  the La Source corner is being enlarged to improve track safety and a gravel trap will be placed there. The 24hr grandstand will be replaced, as a  second step, by a new more modern grandstand, that is better integrated with its environment.
Bruxelles/Rivage (turn 8)
The Bruxelles corner will see part of its tarmac run-off  removed in order to enlarge the gravel trap.
Blanchimont (Turn 16 & 17)
The run-off area of Turn 17 will be enlarged, a gravel trap created and the  guiderail moved.  Also, the tarmac run-off at Turn 16 will be transformed into a gravel trap. A  service road will also be created.