F1: Ecclestone says it's time for Hamilton to do something else
(2nd Update)
Amid rumors of his retirement, seven-time Formula One world champion Lewis Hamilton has raised a few eyebrows after he unfollowed everybody on Instagram.
Hamilton's Instagram account has over 26 million followers.
Hamilton's former Mercedes partner Valtteri Bottas brushed aside all the speculation about Hamilton's retirement from Formula One, saying he has far more to give and is hungry for more success.
---
December 24, 2021
Lewis Hamilton has reportedly told Mercedes he will not be retiring from Formula One in the off season, and the Briton has no fears about going up against a new team-mate in George Russell for 2022.
Motorsport.com's Italian branch report that Hamilton is not afraid of taking the fight to Russell having gone toe-to-toe with Red Bull's Verstappen for the 2021 championship.
---
December 23, 2021
We here at AR1.com have maintained that Lewis Hamilton should seriously consider not returning to the F1 cockpit in 2022.
If the highly regarded George Russell shows him up, Hamilton's reputation as the best ever F1 driver will be destroyed, and with it the advertising and marketing value of Hamilton's name and likeness.
Can Hamilton afford that risk?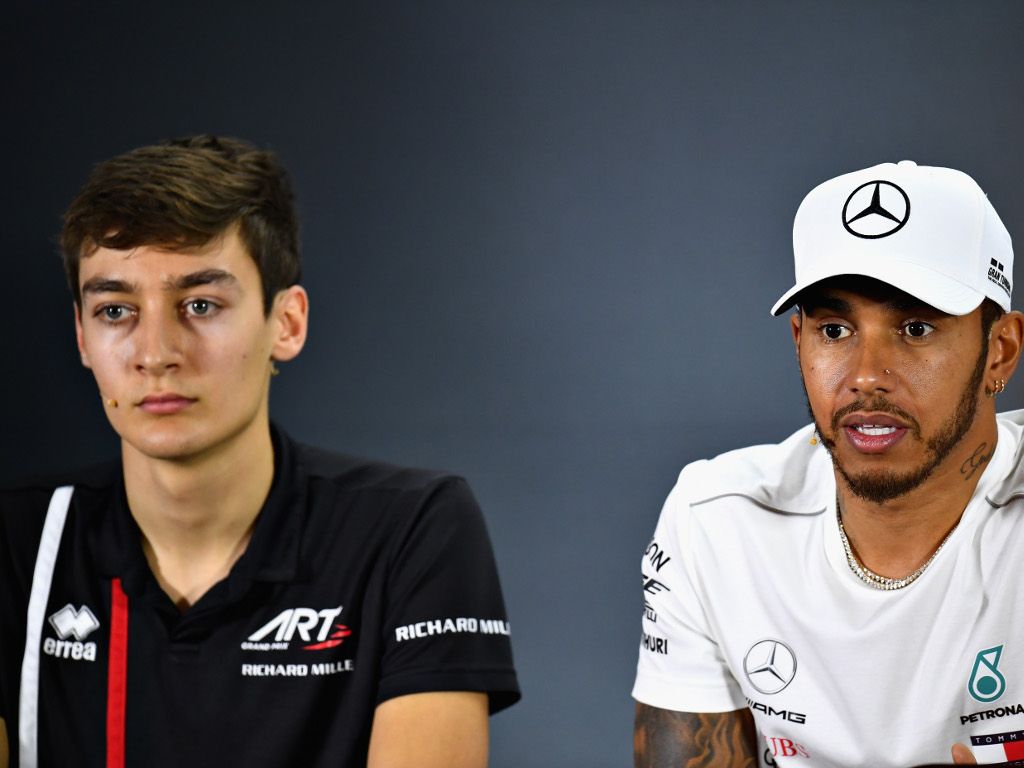 Some believe that the Briton will leave the sport after losing the world title, and former F1 boss Bernie Ecclestone also thinks that we will not see Hamilton on the grid next year.
"I don't think he will come back. His disappointment is too great", Ecclestone tells Blick. The former F1 owner spoke to Hamilton's father over the phone, but he did not ask him about his son's return.
Hamilton's social media has been quiet for almost two weeks now.
Loosely translated from German:
Blick: Did you also talk to Lewis Hamilton on the phone?
Bernie Ecclestone: No, but a few days ago with his father. I immediately felt that he wouldn't answer a question about his son's future. So, we only talked about business!
Almost two weeks after the dramatic and, for many, scandalous finale, the sports world is wondering what is going on with Sir Lewis Hamilton?
I don't know, but I don't think he's coming back. His disappointment is too big. And you can somehow understand it. Now it would be time to tackle his dream of becoming a fashion entrepreneur with seven World Cup titles like Michael Schumacher.
What do you think of the end in Abu Dhabi?
A lot went wrong in the last few laps. Race director Masi could have saved himself some trouble if he had stopped the race immediately with the red flag after the Latifi crash. Then there would have been a super final between Max and Lewis for the last three laps.
Masi will also reproach himself for that today. Well, in the end, he just wanted to give the fans a race to the finish.
A lot went wrong there. We can't change it anymore.
Well, if Mercedes had reacted correctly to Red Bull's move, it would never have come to the last lap, where Max won everything and Lewis lost everything.
What do you mean?
Red Bull brought Pérez into the pits three laps before the end because he apparently had an oil pressure problem, and they absolutely wanted to prevent another safety car phase. And Mercedes did not send a radio message enough … Which one?
Quite simply, they should have telephoned Bottas to let the car coast down because you want to save the engine …
Pretty clever. I thought of that too, and there would have been some ideal places for the safety car to stay outside. Many would have been upset, but nobody would have had the current finale in the back of their minds without restarting the race.
This missing radio message must have cost Mercedes a lot of money.
Right. And I don't know whether Toto Wolff, with a third of the team shares, is still in the same strong position as before. But we will find out at some point.
Without Hamilton, the Silver Arrows team would be very weak …
Right. But Lewis could only lose in 2022. Who knows how the new cars will reposition the field. With George Russell, he would have an ambitious teammate, of whom I am not as convinced as many experts, by the way. And then we don't forget about Verstappen. With him, Hamilton has finally found an equal opponent after many years.
Verstappen says he doesn't believe Lewis will really quit.
I understand that. In Hamilton, Max had a rival that everyone valued highly. Success counts twice. And I claim: Max is currently the best racing driver in the world.
Will it stay that way if Red Bull has to look after the Honda engine in-house from 2022?
Do not worry. Even after the official resignation, the Japanese will always keep an eye on developments!
Who was the last person you spoke to on the phone?
Carlos Sainz's father called me and told me about his son's situation.
And?
Let's say it like this. Many in Maranello are surprised that the Spaniard was able to outscore his teammate Charles Leclerc in 2021. For me, Leclerc was always a very good pilot, but not more.
Ouch!