F1: McLaren to shy away from special liveries
McLaren CEO Zak Brown says the team will limit special liveries in order to retain "identity".
The Woking-based team used a Gulf-tribute livery for the Monaco Grand Prix, and a one-off look at the season finale in Abu Dhabi as part of a link-up with BAT-affiliated Vuse.
"Fan reaction has been great. I think on a very limited basis as we have done is the right balance I think," said Brown, speaking ahead of the Abu Dhabi race.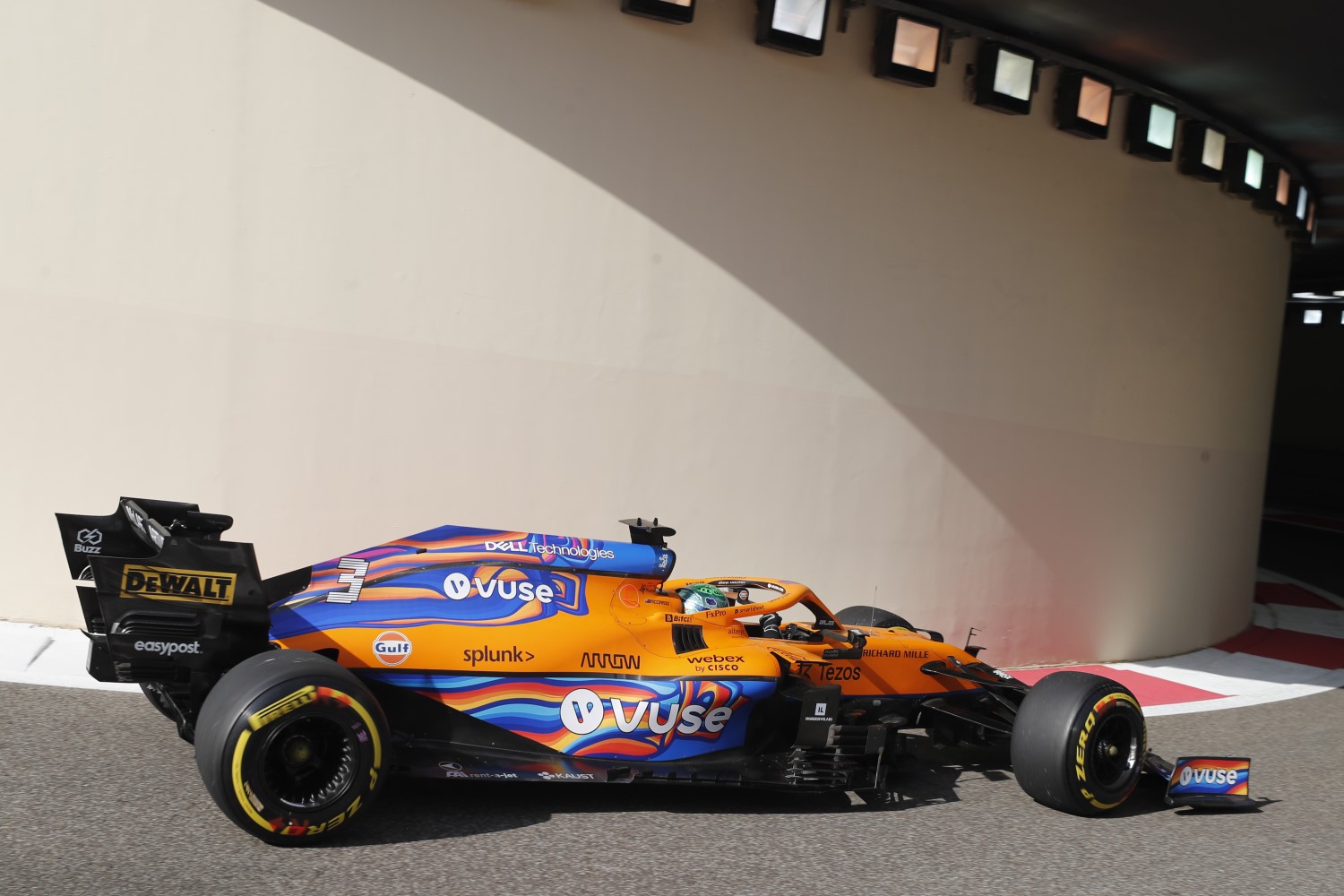 "We want to keep our identity but make a special livery special because if you do it all the time, it loses its specialness.
"This was sponsor-driven, just like Gulf was. It doesn't necessarily mean it will always be sponsor-driven. I think it gives some vibrancy, brings great messaging.
"In this instance, it was a female artist from this area so a great way to draw attention to various topics.
"Then, of course, our fans like to support us so you see a lot of Gulf hats and shirts running around so it's great for fan engagement. Everyone has voted with thumbs up so to speak with their enthusiasm for it.
"It's something that we want to do and we will continue to do but not on a high-frequency basis because then I think you lose your own identity and it loses its specialness."