NASCAR Driver Brandon Brown Unveils 'Let's Go Brandon' Car NOT approved by NASCAR
(6th Update)
Statement from Max Marcucci, a spokesman for Brandonbilt Motorsports on the NASCAR decision not to approve the LGBcoin sponsorship. Did NASCAR lie to everyone to save face?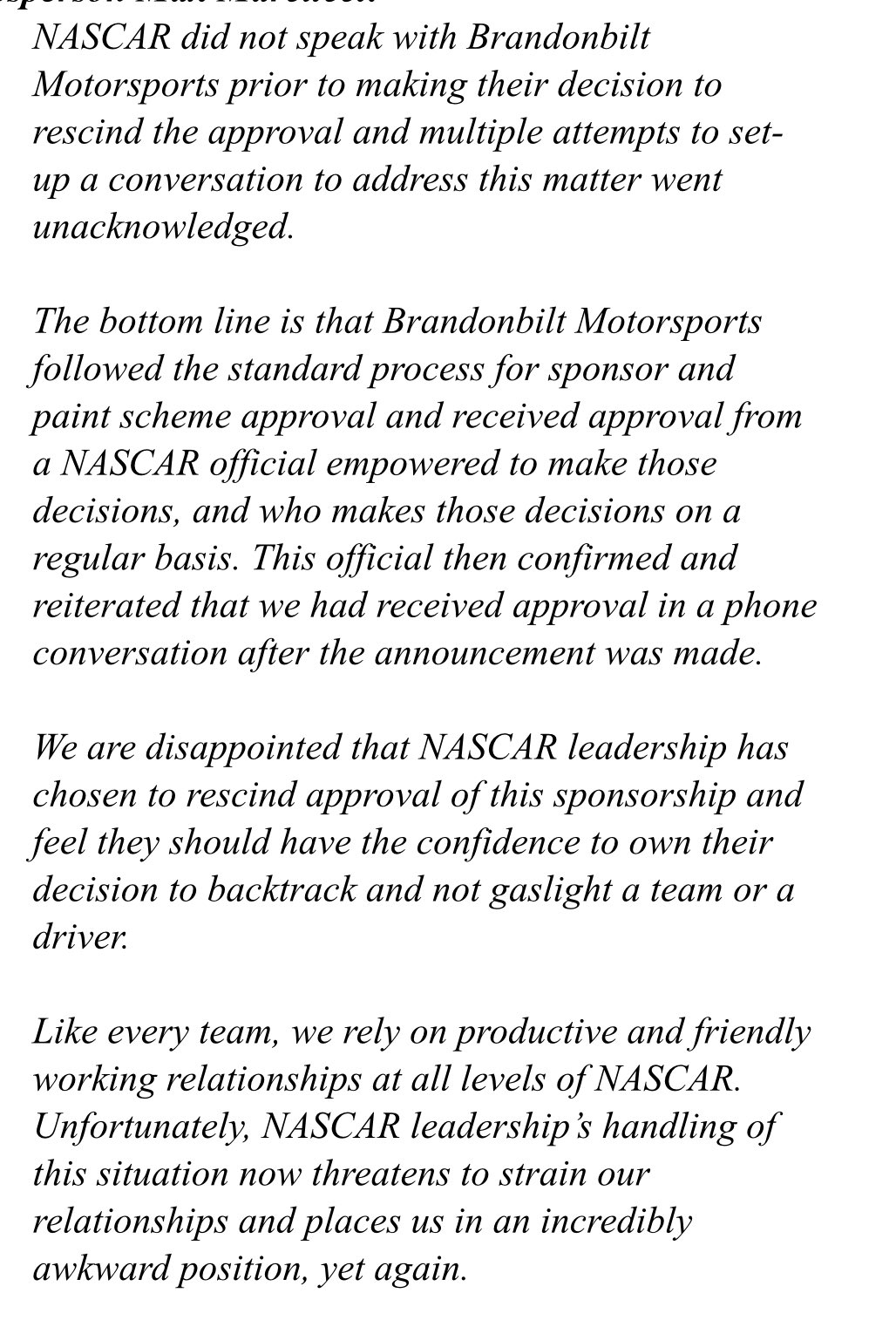 ---
January 5, 2022
Xfinity Series driver Brandon Brown's LGBCoin sponsorship was not approved by NASCAR to be on his car, per Fox Sports' Bob Pockrass:
NASCAR has made the final decision that the LGBcoin sponsorship for Brandon Brown is not an approved sponsorship to be on the car.

— Bob Pockrass (@bobpockrass) January 5, 2022
LGBcoin is a reference to "Let's Go Brandon," a phrase that is known for being code for "F–k Joe Biden."
The phrase stems from when Brown won his first career race in October at Talladega Superspeedway. When fans in attendance began to chant against President Joe Biden, the NBC Sports broadcast incorrectly believed they were chanting "Let's Go Brandon."
---
January 2, 2022
Brandonbilt Motorsports Statement on Sponsor Approval
We are very aware and appreciative of the process required to approve sponsors and paint schemes and would not attempt to circumvent that process.
Brandonbilt Motorsports submitted our most recent sponsors and paint scheme to NASCAR, following the standard approval process that we have undertaken many times before without issue. We received written approval on the sponsors from a NASCAR Racing Operations official on December 26, 2021. The team subsequently moved forward with an announcement only after being provided with this approval.
The sponsor approval was unambiguous–the first four words of the email from NASCAR state, 'The sponsors are approved…' The only feedback offered was related to minor graphic design changes to ensure legibility on the track at 170mph.
We will continue to work with NASCAR and look forward to resolving this matter and clearing the air as soon as possible.
---
December 31, 2021
Business is booming for a Let's Go Brandon store chain selling anti-President Biden merchandise across New England.
Owner Keith Lambert told FOX Business he plans to expand his business into Salisbury and Cape Cod, Massachusetts – increasing his locations from eight to 10 to keep up with the demand during the Biden presidency.
"A customer came into one of our locations [Tuesday] and bought a Let's Go Brandon sticker and went out to his car and stuck it over his Biden sticker," Lambert said. "And that was it, he was just like, 'I'm done with this guy.'"
"People have buyer's remorse," he added. "Business is very, very good right now."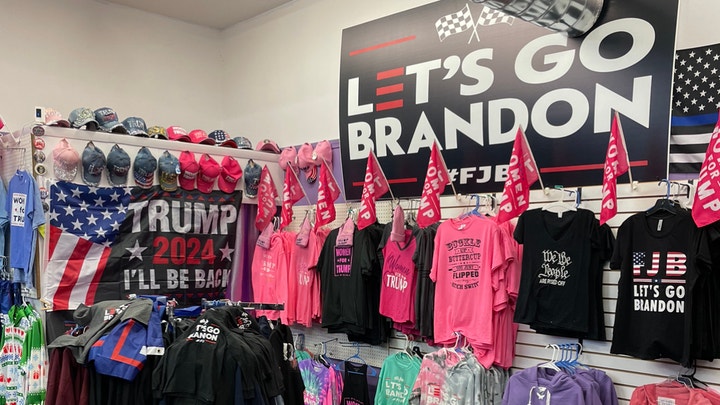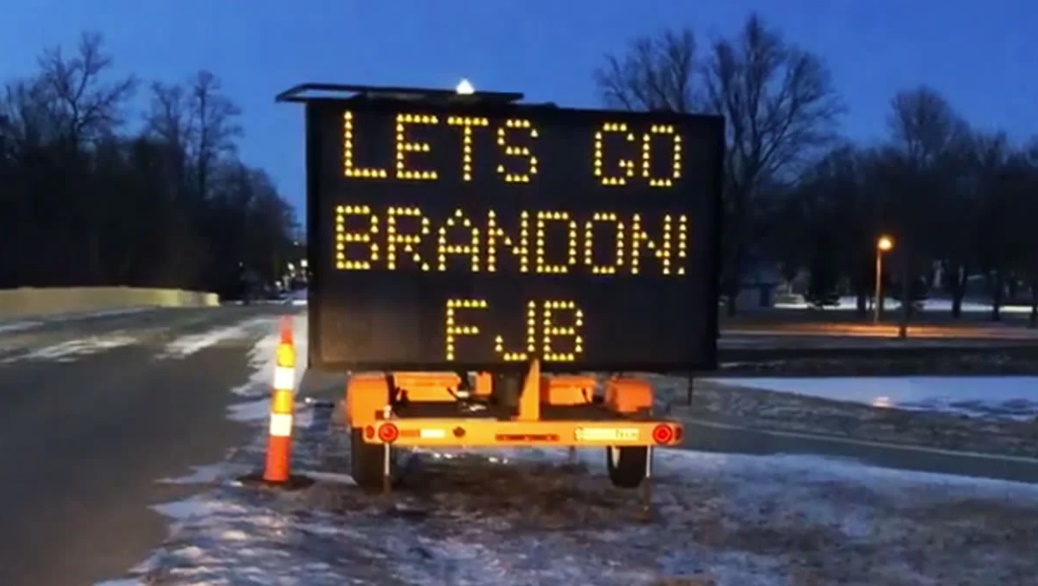 ---
December 31, 2021
NASCAR says it has not yet approved the LGBcoin.io (f*** Joe Biden), paint scheme.
All paint schemes must be approved.
Sponsorship needs to go through a formal process, which has not yet occurred.
Process/decisions would likely occur in the next couple of weeks or so.
---
December 31, 2021
There appears to have been a communication breakdown on whether Let's Go Brandon — code for f*** Joe Biden, paint schemes would be allowed and if NASCAR had given final approval.
There are calls by Biden supporters for NASCAR to ban the sponsor, which would cost Brandon Brown a full-year sponsor.
NASCAR started looking at banning political sponsorships in 2020, but it now appears that there's movement toward implementing it for 2022.
Ban would only apply to things at track like paint schemes and wouldn't prevent an away-from-track political endorsement by a driver.
---
December 31, 2021
NASCAR driver Brandon Brown will have a new primary sponsor for the 2022 season.
Brown partnered with LGBCoin for the next year and the cryptocurrency will have a big spot on the the No. 68 Chevrolet Camaro for all 33 races of the NASCAR Xfinity Series (NXS).
Brandon Brown, a NASCAR Xfinity driver whose name inspired the slogan, "Let's Go Brandon" — code for f*** Joe Biden, is sponsoring a cryptocurrency company, LGBcoin.io, whose first 3 letters are emblazoned on Brown's car.
The company was coined LGB as a direct reference to the phrase, "Let's Go Brandon."
Brown posted a video of him walking into the garage and seeing the car, showing his approval.
In case you don't know, the way this whole thing started was back in October in Alabama, when Brandon was being interviewed and the crowd was chanting, "F*** Joe Biden." An NBC Fake News reporter tried covering the obscenity and said "You can hear the chants from the crowd, 'Let's Go Brandon.'"
Brown initially was upset over the phrase that connected him to the chant, grousing he couldn't get a sponsorship for his car. Enter LGBcoin.io, and Brown now seems to have had a change of heart.
I'm excited to welcome @LGBcoin_io aboard my No. 68 Chevrolet Camaro as our 2022 NASCAR Xfinity Series full season primary partner!

Press release: https://t.co/yWfkonk8vO pic.twitter.com/s8PkfCtnVD

— Brandon Brown (@brandonbrown_68) December 30, 2021