Dakar Day 3: Loeb defeats Al-Attiyah and Sainz Sr.
Sébastien Loeb was victorious on completion of Day 3/Stage 2 of the 44th edition of the Dakar Rally.
The Frenchman has raised his number of car category stage wins to 15 on the most prestigious rally-raid in the world, equalling the feats of his countrymen Jean-Louis Schlesser and Bruno Saby. It should also be noted that it is the very first victory for Prodrive in the Dakar.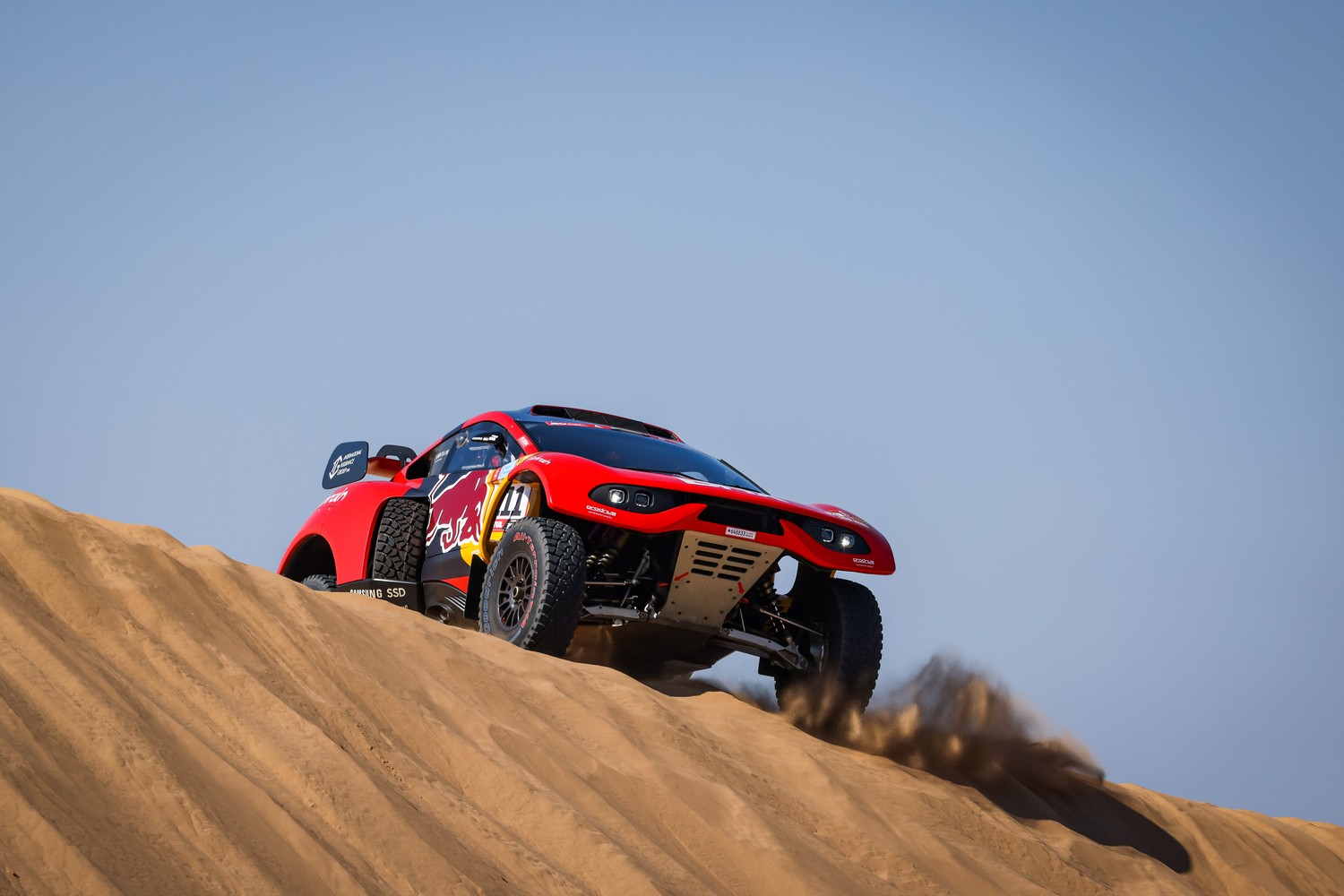 Peterhansel in the race but no chance to win!
Stéphane Peterhansel, who suffered mechanical problems yesterday, was forced to wait for his assistance team participating in the T5 category to help him repair and resume the special. Assistance between FIA competitors is authorized by the rules and trucks are participating in the Dakar with this aim in mind.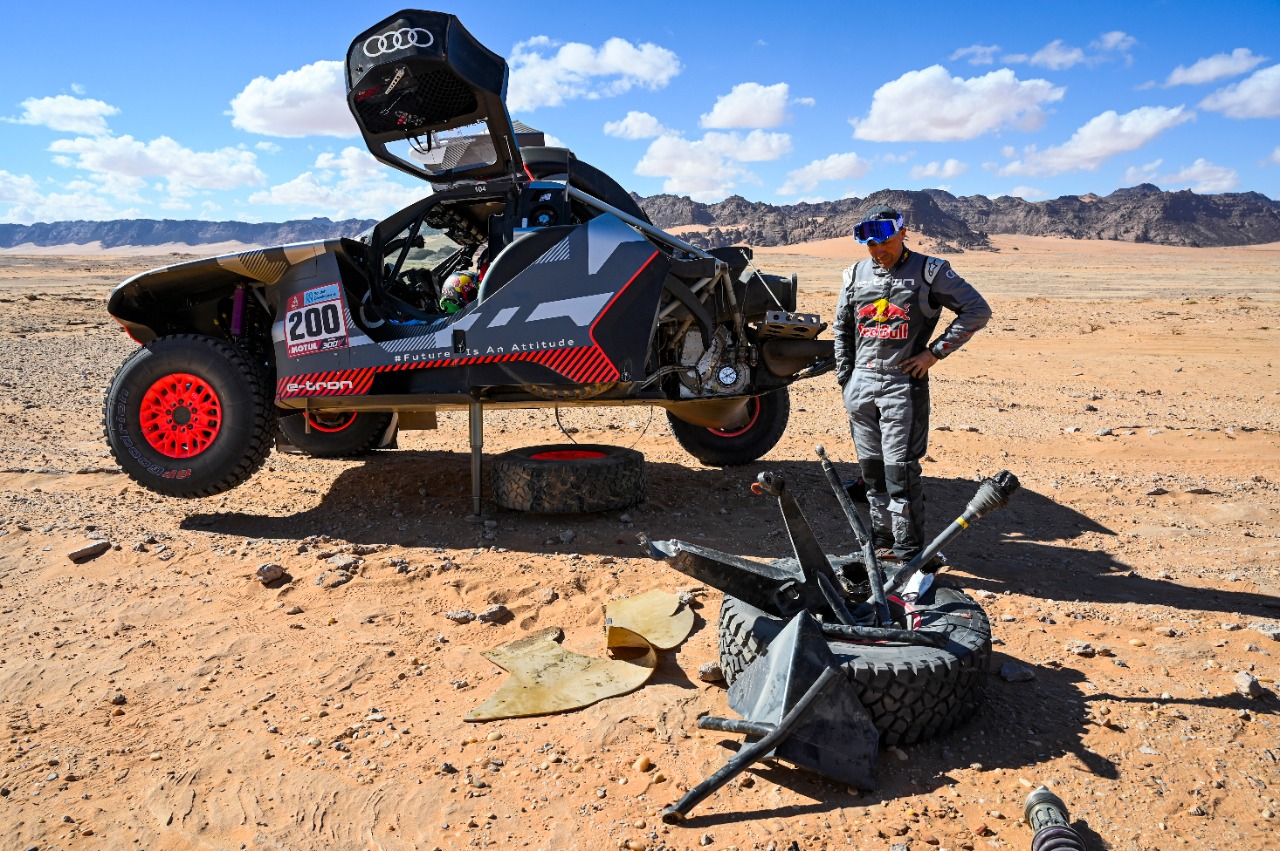 Unfortunately, Peter was over the time limit when he reached a point on the route that the competitors had to pass in no more than 7 hours and 17 minutes after they began the special. Having exceeded this deadline by a quarter of an hour, as a result he received a fixed stage penalty of ten hours.
In addition to this, he also received six hours of penalties corresponding to the way points missed at the end of the special which he did not complete. As if this was not enough, he was also ascribed the maximum time permitted to complete the special, namely ten hours and fifty minutes.
This time replaces the time he would have posted had he managed to complete the special. In total, Peterhansel was credited with a time of 10 hours and fifty minutes for special 1B, as well as the fixed stage penalty and the missed way point penalties, both totaling 16 hours. In total, the time retained for the man from Vesoul for stage 1B was 26 hours and 50 minutes. By dint of the rules, he remains in the race and, if he is able to claw back the gargantuan time loss suffered, could theoretically still win the race. In any event, if he makes it back to Jeddah, the Audi with race number 200 will indeed feature in the final classification. However, at present, he lags behind Nasser Al-Attiyah by a massive 23 hours and 35 minutes.
Day 3 Top-10
| | | | | | |
| --- | --- | --- | --- | --- | --- |
| Pos | No. | Driver/Navigator | Team | Time | Gap |
| 1 | 211 | S. Loeb (Fra)/F. Lurquin (Bel) | Bahrain Raid Xtreme | 03:25:00 | 0:00:00 |
| 2 | 201 | N. Al-Attiyah (Qat)/M. Baumel (And) | Toyota Gazoo Racing | 03:28:28 | 0:03:28 |
| 3 | 202 | C. Sainz (Esp)/L. Cruz (Esp) | Team Audi Sport | 03:30:52 | 0:05:52 |
| 4 | 200 | S. Peterhansel (Fra)/E. Boulanger (Fra) | Team Audi Sport | 03:32:56 | 0:07:56 |
| 5 | 204 | N. Roma (Esp)/A. Haro Bravo (Esp) | Bahrain Raid Xtreme | 03:33:02 | 0:08:02 |
| 6 | 205 | Y. Al Rajhi (Sau)/M. Orr (Gbr) | Overdrive Toyota | 03:33:41 | 0:08:41 |
| 7 | 225 | H. Lategan (Zaf)/B. Cummings (Zaf) | Toyota Gazoo Racing | 03:34:44 | 0:09:44 |
| 8 | 207 | G. De Villiers (Zaf)/D. Murphy (Zaf) | Toyota Gazoo Racing | 03:36:17 | 0:11:17 |
| 9 | 224 | M. Ekstrom (Swe)/E. Bergkvist (Swe) | Team Audi Sport | 03:38:30 | 0:13:30 |
| 10 | 217 | B. Ten Brinke (Nld)/S. Delaunay (Fra) | Overdrive Toyota | 03:40:36 | 0:15:36 |
Overall Standings after Day 3
| | | | | | |
| --- | --- | --- | --- | --- | --- |
| Pos | No. | Driver/Navigator | Team | Time | Gap |
| 1 | 201 | N. Al-Attiyah (Qat)/M. Baumel (And) | Toyota Gazoo Racing | 06:59:21 | 0:00:00 |
| 2 | 211 | S. Loeb (Fra)/F. Lurquin (Bel) | Bahrain Raid Xtreme | 07:08:37 | 0:09:16 |
| 3 | 222 | L. Alvarez (Arg)/A. Monleon (Esp) | Overdrive Toyota | 07:40:14 | 0:40:53 |
| 4 | 207 | G. De Villiers (Zaf)/D. Murphy (Zaf) | Toyota Gazoo Racing | 07:40:43 | 0:41:22 |
| 5 | 208 | V. Vasilyev (Raf)/O. Uperenko (Lva) | Vrt Team | 07:43:00 | 0:43:39 |
| 6 | 209 | M. Prokop (Cze)/V. Chytka (Cze) | Benzina Orlen Team | 07:44:14 | 0:44:53 |
| 7 | 223 | S. Halpern (Arg)/B. Graue (Arg) | X-Raid Mini Jcw Team | 07:46:38 | 0:47:17 |
| 8 | 205 | Y. Al Rajhi (Sau)/M. Orr (Gbr) | Overdrive Toyota | 07:48:14 | 0:48:53 |
| 9 | 203 | J. Przygonski (Pol)/T. Gottschalk (Deu) | Orlen Team | 07:58:42 | 0:59:21 |
| 10 | 221 | O. Terranova (Arg)/D. Oliveras Carreras (Esp) | Bahrain Raid Xtreme | 08:04:24 | 1:05:03 |