F1: Sponsor news and rumors
Red Bull has signed  Wolf.
Red Bull have announced that they have joined forces with US based cybersecurity specialists Arctic Wolf, "the global leader in security operations, delivering the first cloud-native security operations platform to end cyber risk" as described in the team's statement.
The statement went on to say: "By equipping the Team's existing infrastructure with its platform, Arctic Wolf will help ensure that the mission critical data and operations necessary for Red Bull Racing Honda to achieve success on and off track are protected at all times. System and network activity will be safely monitored 24/7 and 365 days a year, reducing potential exposure to computer systems at the Factory, Wind Tunnel, the Track and everywhere in between."
Red Bull Racing Honda CEO and Team Principal Christian Horner said: "Modern Formula 1 is driven by data almost as much as it is by the incredible athletes behind the wheel. With vast amounts of information being generated in the creation of Red Bull Racing Honda's cars and being sent from the track to the factory, every day protecting the competitive edge we work so hard to achieve is crucially important. Our partnership with Arctic Wolf will further enhance our cybersecurity operations and keep our data safe."
Ferrari Sponsor News
UPS has been the Scuderia's official logistics and shipping partner since 2013, but it has been revealed that the sponsorship agreement has ended without renewal as confirmed in a report by Sports Business Journal, who also reported that UPS has been removed from Ferrari's team partners website page along with Mission Winnow.
The future of the relationship between Ferrari and Philip Morris remains unclear with Mattia Binotto telling The Race: "We are discussing it at the moment. They have been our title sponsor and if you look at the way that we subscribe our team to the next championship, it's not called anymore Scuderia Ferrari Mission Winnow, but only Scuderia Ferrari.
"I think that's quite straightforward as an answer. But still, there are many opportunities on which we may collaborate with them, keeping them as partners.
"We have various options on the table at the moment and we are still talking, and hopefully that will remain as a strong partner, but it will take some more days and some more weeks."
UPS is leaving Ferrari  and Mission Winnow might, but both Santander and Kaspersky have renewed with the Italian team. They have also announced Swiss technology firm Velas Network as a partner, to create digital content for its fans, the luxury sports car maker said on Monday.
Ferrari said in its statement: "Scuderia Ferrari is pleased to announce that it has renewed a multi-year partnership agreement with Kaspersky, a world leader in the field of cyber security and data protection. The collaboration dates back to 2010 and was renewed in 2015, while this further renewal sees its scope expand, as Kaspersky will now also be an Official Partner for the FDA Esports Team, the department that, since 2019, deals with virtual motorsport within the Ferrari Driver Academy.
"As part of the partnership, Kaspersky provides several essential services, including the constant protection of Ferrari data both in its Maranello headquarters and at the race tracks around the world. The company logo will feature on the drivers' and team members' helmets and clothing at all official Scuderia events, as well as on the shirts worn by the FDA Esports Team sim drivers and on the Ferrari cars in the various games platforms with which the Maranello marque is involved."
Ferrari team principal Mattia Binotto said: "We are pleased to renew our partnership with Kaspersky and in fact to increase its scope. Our two companies have much in common, such as a policy of striving for technological excellence and a culture of teamwork. For over a decade, Kaspersky has played a key role for Scuderia Ferrari, protecting our data both at the track and in Maranello and it is important that we can count on such a reliable partner when it comes to such a delicate aspect in the life of a team. We are also happy that our collaboration has been extended into the world of esports, which is growing fast and is vital when it comes to promoting motorsport to a wider and younger audience."
BWT leaving Aston Martin
It became obvious the moment Lawrence Stroll bought Force India, renamed it Aston Martin, and changed the car colors from pink to green that major team sponsor BWT was not going to stand for it.
The sponsorship continued under the F1 team's Aston Martin moniker despite the cars being painted in British Racing Green, with Sebastian Vettel acting as an ambassador for the water treatment company instead.
However, it appears BWT has had enough.  No pink cars, no sponsorship.
Aston Martin have removed BWT from the team's list of partners featured on the F1 team's website.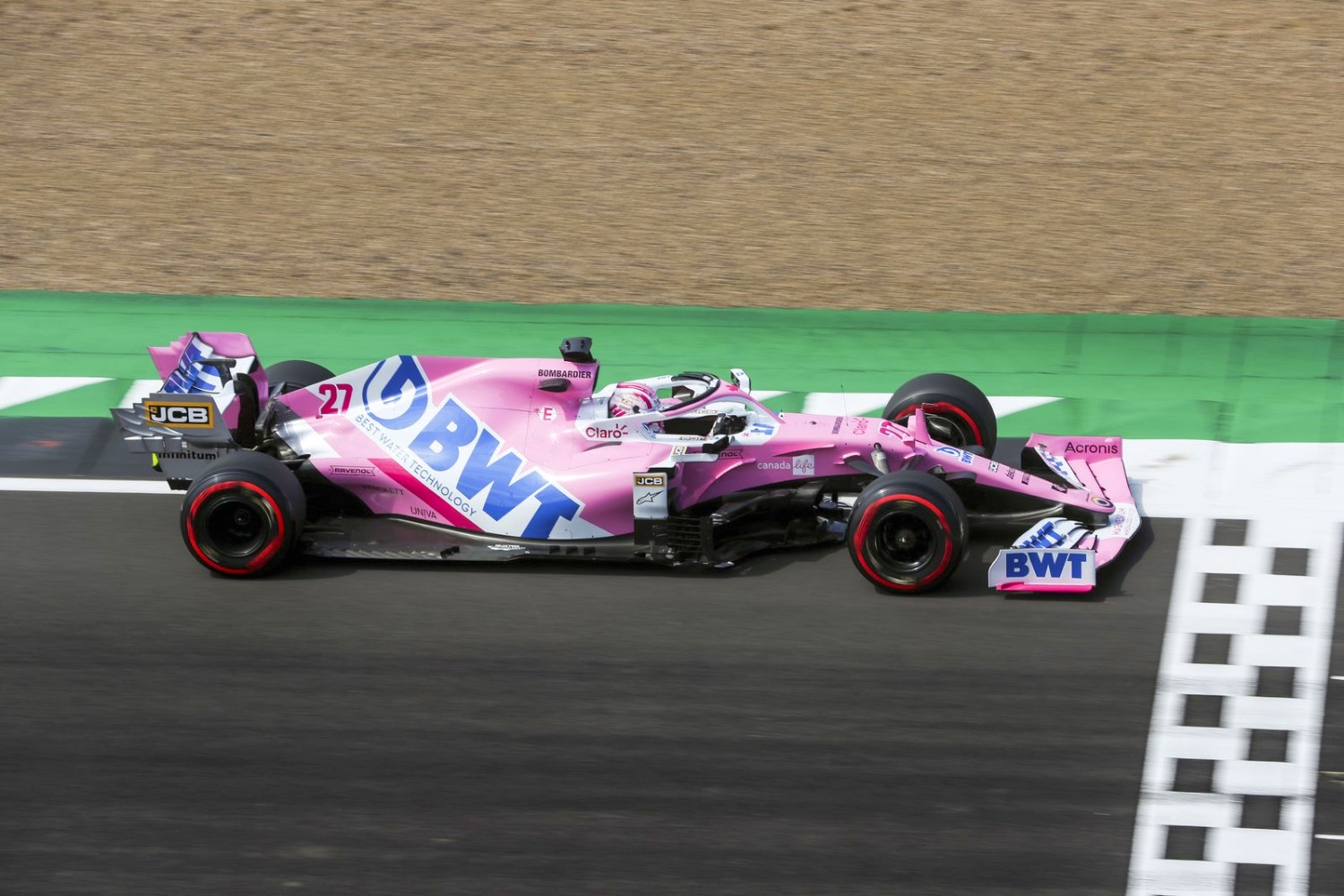 Mercedes lose two sponsors
Long-term Mercedes sponsors Bose and Epson have reportedly ended their collaboration with the eight-time F1 Constructors' Champions ahead of the 2022 F1 season.
#SponsorWatch: Mercedes-AMG won't be partnered by EPSON and BOSE in 2022 after 8 years with the team.

The Silver Arrows has 4 levels of sponsor hierarchy – Title Partner, Principal Partner, Team Partner and Team Suppliers.#F1 #F12022 #sponsorship #MercedesAMGF1 pic.twitter.com/MyXjFRzBla

— Decalspotters (@decalspotters) January 3, 2022
Is Bose leaving because Toto Wolff slammed their headphones on the desk in Abu Dhabi? Maybe not.
Inadvertent Ads: episode 1.

Toto Wolff and this now infamous video has provided Mercedes partner, @Bose, with over 4 million impressions and according to socialmediavalueio provided nearly $25,000 of value for Bose. #F1 #sportsbiz https://t.co/XSH1NztQGd

— Vincenzo Landino (@vincenzolandino) December 8, 2021