NASCAR: Stewart to be inducted into National Sprint Car Hall of Fame
Tony Stewart, a 49-time winner and three-time champion of the NASCAR Cup Series, has been selected as an inductee into the National Sprint Car Hall of Fame's Class of 2022, that was announced this week. The induction banquet will take place on June 4 in Knoxville, Iowa.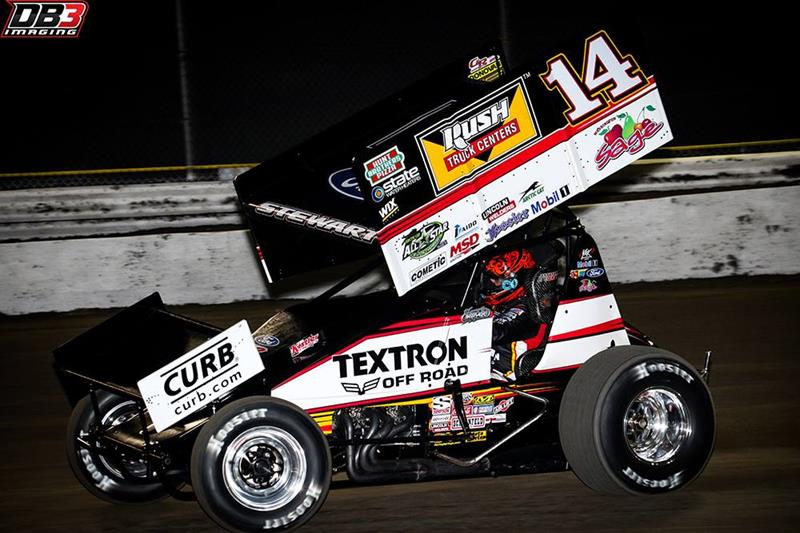 Stewart joins Bob Frey, Eric Gordon, Terry Gray and Tim Green as the driver inductees for the Class of 2022. Ralph Heintzelman, Walter T. Ross, Dennis Roth, Johnny Gibson, Jack Kromer, Robin Miller and Walter "Slim" Rutherford will also be inducted, under various categories.
The Columbus native is the owner and operator of Tony Stewart Racing (TSR), which has competed and won in multiple different divisions of dirt racing, collecting championships in multiple divisions of sprint cars.
TSR has captured seven owners championships in the USAC National Sprint Car Series with drivers JJ Yeley, Jay Drake, Josh Wise and Levi Jones, as well as five championships in the World of Outlaws Sprint Car Series with Donny Schatz. The organization currently fields a full-time entry for Schatz in the WoO Sprint Car Series.
As a competitor, Stewart has spent the majority of his racing career involved in the sprint car world, racing in multiple divisions before, during and after his tenure in NASCAR. In 1995, Stewart became the first driver to capture the USAC Triple Crown in a single season, by capturing the USAC National Midget Championship, USAC Silver Crown Series and USAC National Sprint Car Series Championship.