F1: The FIA forces Hamilton's hand
On Thursday, the FIA said that it would publicly reveal the results – and likely the actions – of its comprehensive investigation into the Abu Dhabi Grand Prix on March 18,  the opening day of running at the Bahrain Grand Prix.
The belated deadline will force driver Lewis Hamilton, who has gone completely silent, to make a call on his future without knowing the contents or the repercussions of the governing body's report.
Basically, Hamilton, who threatened the FIA to not return until a decision was made on Abu Dhabi, has had the tables turned on him.  Now Hamilton has to "shit, or get off the pot."
Some pundits believe that Hamilton will call it a day on his Formula 1 career for fear his new teammate, George Russell, will beat him on a regular basis.
If this were to happen, it would tell the world that all of Hamilton's wins and championships were because he had the best car, and was not necessarily the most talented driver the British media were to make you believe.
That would cost Hamilton millions in endorsements, a risk he likely is not willing to take.
The rumored plan was for Hamilton to win a record-breaking 8th championship using the 'trick' Mercedes rocket engine and retire at the end of 2021 before having to face Russell, even if the seven-time world champion is contractually committed to racing with Mercedes until the end of 2023.
However, contracts have 'out' clauses and if Hamilton walks away at the last hour, Mercedes would be stuck between a rock and a hard place scrambling for a driver to replace Hamilton.
That driver would likely have to be an experienced one to race alongside youngster Russell.
They could simply poach 4-time world champion Sebastian Vettel from Aston Martin and slot the German in Hamilton's seat, as Ralf Schumacher has suggested.
However, Vettel seems more focussed on hugging trees and picking up garbage than winning races these days.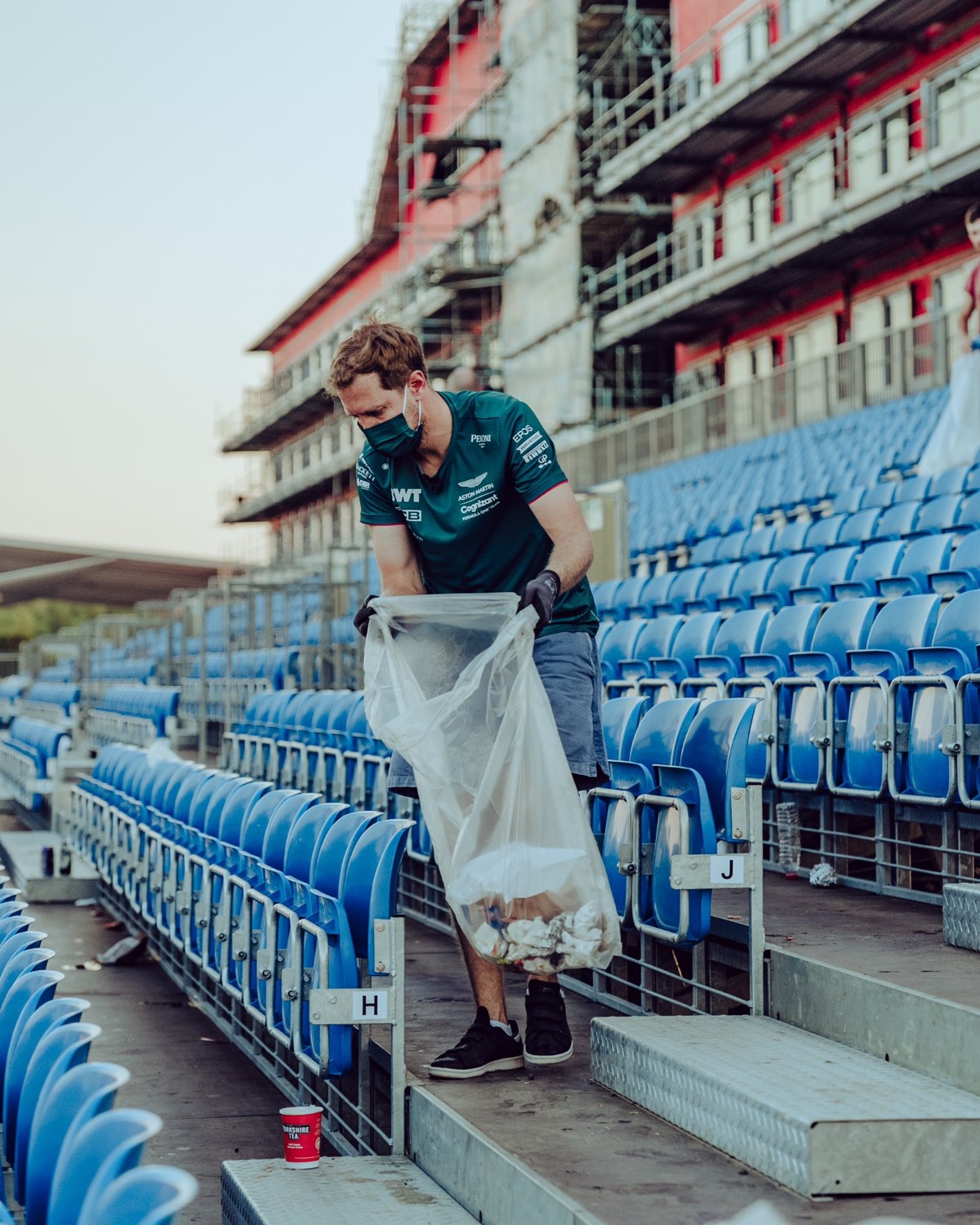 They could also try to get Valtteri Bottas back from Alfa Romeo.
They could also try to poach 2-time world champion Fernando Alonso from the Alpine team.
There are not many other experienced and proven winner F1 drivers to pick from these days.
We're sure Toto's phone must be ringing off the hook from drivers calling in the hope they might be considered for the best seat in F1.