F1: According to Russell, Series Set for Five Team Tussle in 2022
George Russell believes that five teams could compete for the Formula 1 crown this season, ahead of his inaugural campaign with Mercedes.
Russell is set to become Lewis Hamilton's partner at Mercedes, the team that have won the last eight constructor titles, but he feels that a ninth could be a big ask, especially with teams like Ferrari and McClaren back on the rise.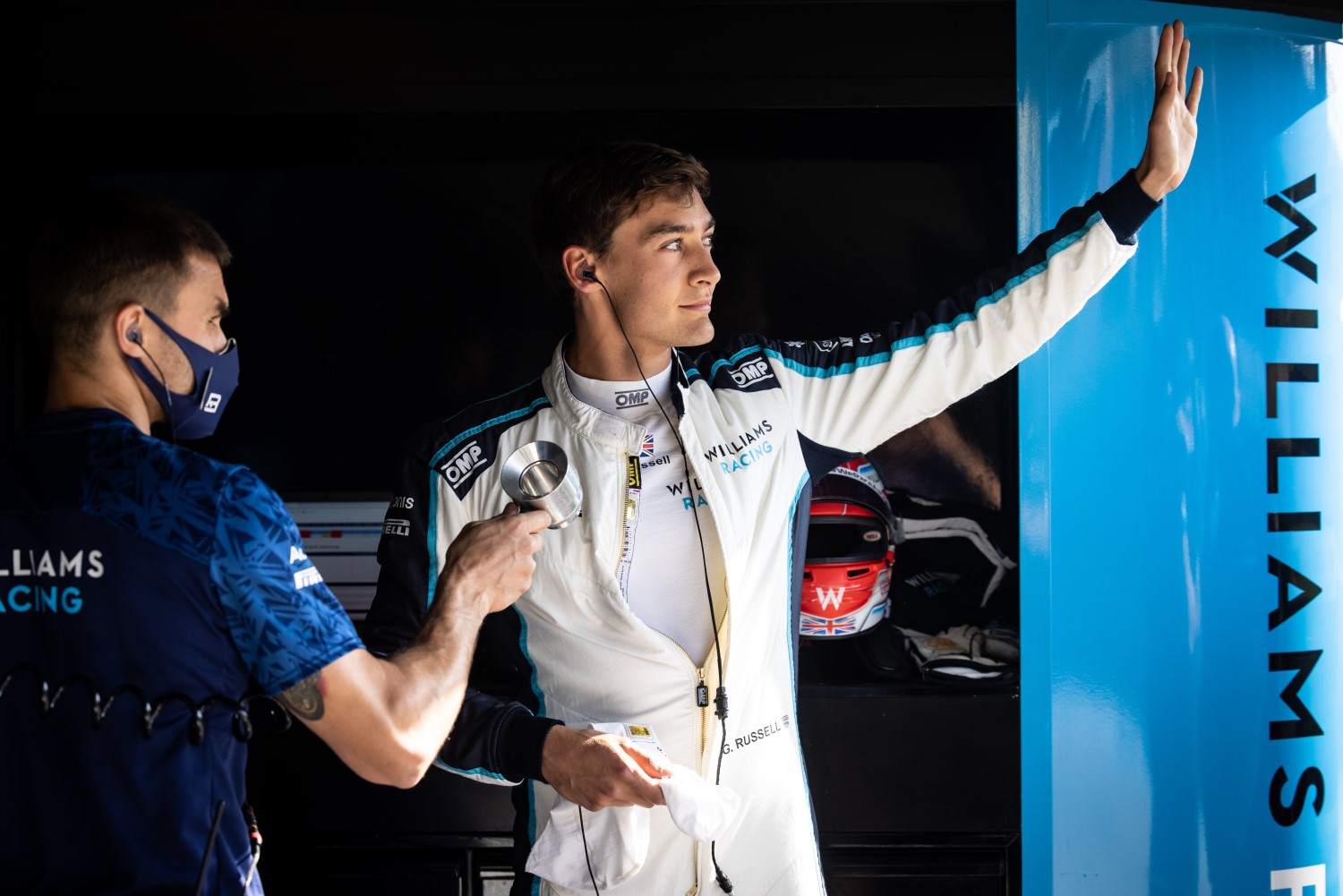 "A team like Ferrari that have been through a difficult period for the last two years are going to be so hungry, especially with this new rule change, to come back fighting, similar to McLaren as well," he said in a recent interview. "These teams have got the infrastructure, the talent within the engineering department, with the drivers as well, to really fight. I truly believe there are five teams all capable of really doing something special next year, so you've got to be absolutely on it; I think development is going to be absolutely key."
Of course, that plays down the dominance experienced by his new team over the last decade or so and perhaps seeks to take a little pressure off the young driver. He might seem like an odd choice to partner Lewis Hamilton next season, but the British driver is very much a star of the future in many people's eyes.
His rookie season in 2019 saw him finish 20th in the driver rankings, which he improved upon in 2020, finishing 18th. That included a single drive for Mercedes, standing in for Lewis Hamilton at the 2020 Sakhir Grand Prix. As Planet F1 reveals, he impressed several people with his showing in Bahrain, putting the car on the front row of the grid. He was only denied a podium place by a team error and a slow puncture, but his guest appearance with Mercedes went well.
The 23-year-old finally got his podium place this season, finishing second at a rain swept and controversy-laded Belgium Grand Prix, where only one lap was completed in the shortest F1 race in history. Whilst it felt like a cheap podium and cheap points for winner Max Verstappen, it will still live long in Russell's memory, no doubt.
However, he's likely to get plenty more podium finishes now he's got a drive with Mercedes. He's already been installed as the third-favorite by Bwin Sports, behind Lewis Hamilton and rival Max Verstappen, who were involved in the thrilling, if a little unfair finish to the season. Verstappen, granted the cheap points at Belgium, was handed a huge advantage by race director Michael Masi in Abu Dhabi despite Mercedes and Hamilton leading the race comfortably until the final few laps.
Russell will be hoping his drive with Mercedes is a little less controversial than his first podium, and certainly more so than the season's last race. If his prediction is correct, it could be a big year for fans hoping to see the action on the track determine the destination of the world title, not the decisions taken by suits in the stands.
Credit: Eustace Bagge, George Russell Mugello 2020, race day, CC BY-SA 4.0