NASCAR: Ryan Blaney Back for Daytona Redemption
Team Penske driver Ryan Blaney – his beard gone and hair short in preparation to start the 2022 NASCAR Cup Series season – showed up in Daytona Beach fresh off the best season of his six-year full-time career in the NASCAR Cup Series.
His three wins and 20 top-10 finishes are career high marks. And he carries plenty of optimism into 2022, despite the challenge of a new car to race.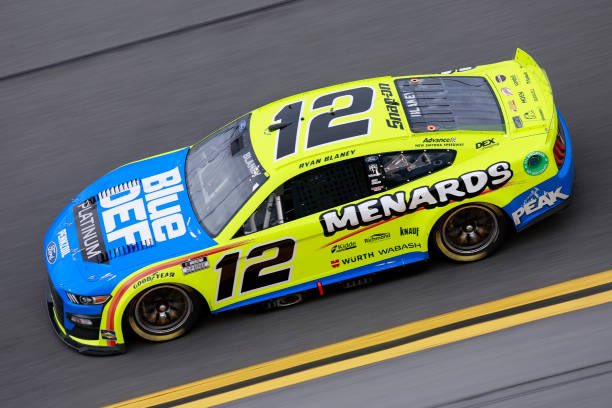 Not only is Blaney the most recent winner on the Daytona high-banks – taking the trophy in the August 2021 regular season finale but he has three especially close near-misses in the Daytona 500. He's finished runner-up twice – in 2017 and 2020 and dominated the 2018 race, leading 118 of the 207 laps only to finish seventh.
The 28-year-old driver of the No. 12 Team Penske Ford refuses to label himself a "sure-bet" for Sunday's trophies. But he does like his chances.
"I don't sit around and be like, 'Man, I'm a race favorite,'" Blaney said. "But you have confidence in yourself. It builds confidence when you are successful at speedways.
"We won the August race here, so you build confidence and I think I have a decent idea of what to do to try to get to Victory Lane here. [But] I think a lot of people can be favorites. A lot of teams and drivers that have great opportunities to win this race, I just think you've got to do the things you can to the best of your ability and try to put yourself in a really good spot."
And, as far as good spots go, Blaney said he was "over" his high-contact racing with Erik Jones two weeks ago at the Busch Light Clash exhibition race at the Los Angeles Memorial Coliseum. Blaney's Ford ended up in the wall and his day cut short and he was clearly irritated at the incident, even throwing his HANS device in frustration – a rare showing of such emotion from the popular driver.
Jones said the two drivers haven't spoken yet and Blaney said he was ready to move on.
"I don't have anything to really talk to him about," Blaney said. "I'm over it. It's funny, he thought I was supposed to apologize after I got fenced, but two people are going to think differently. I haven't talked to him, but I'm over it. It's the past and we'll move on from it."