F1: What they are saying after Barcelona Preseason test
Lewis Hamilton:
It's been an interesting few days, it's not been the easiest or smoothest running – we have some obstacles to overcome. We'd always want more laps, but I'm happy with today's running, I got almost 100 laps in today, which for half a day's running, isn't too bad. The car is a lot different to drive than in previous years, as are the tires, but we're working our way through our program.
The whole team have done an amazing job this week, the men and women back at the factory have worked so hard, we've got a lot of data to go through from these three days and we'll just put one foot in front of the other and put in the work. It was good to get a feel for the different tire compounds, but you never know where you are compared to the other teams on the first days of running.
George Russell:
The three days in Barcelona have been incredibly intriguing. I don't think the lap times are very representative at all, we were top of the timesheets today on the C5 compound which is incredibly strong around Barcelona, but I wouldn't read much into it. The Ferrari and McLaren look strong and I think we've got lots of improvements to make, we're not fully happy with the balance of the car and the other limitations we have currently. But it is only testing, we're here to learn and we have made some important experiments this week and have a good idea of the direction we need to go in.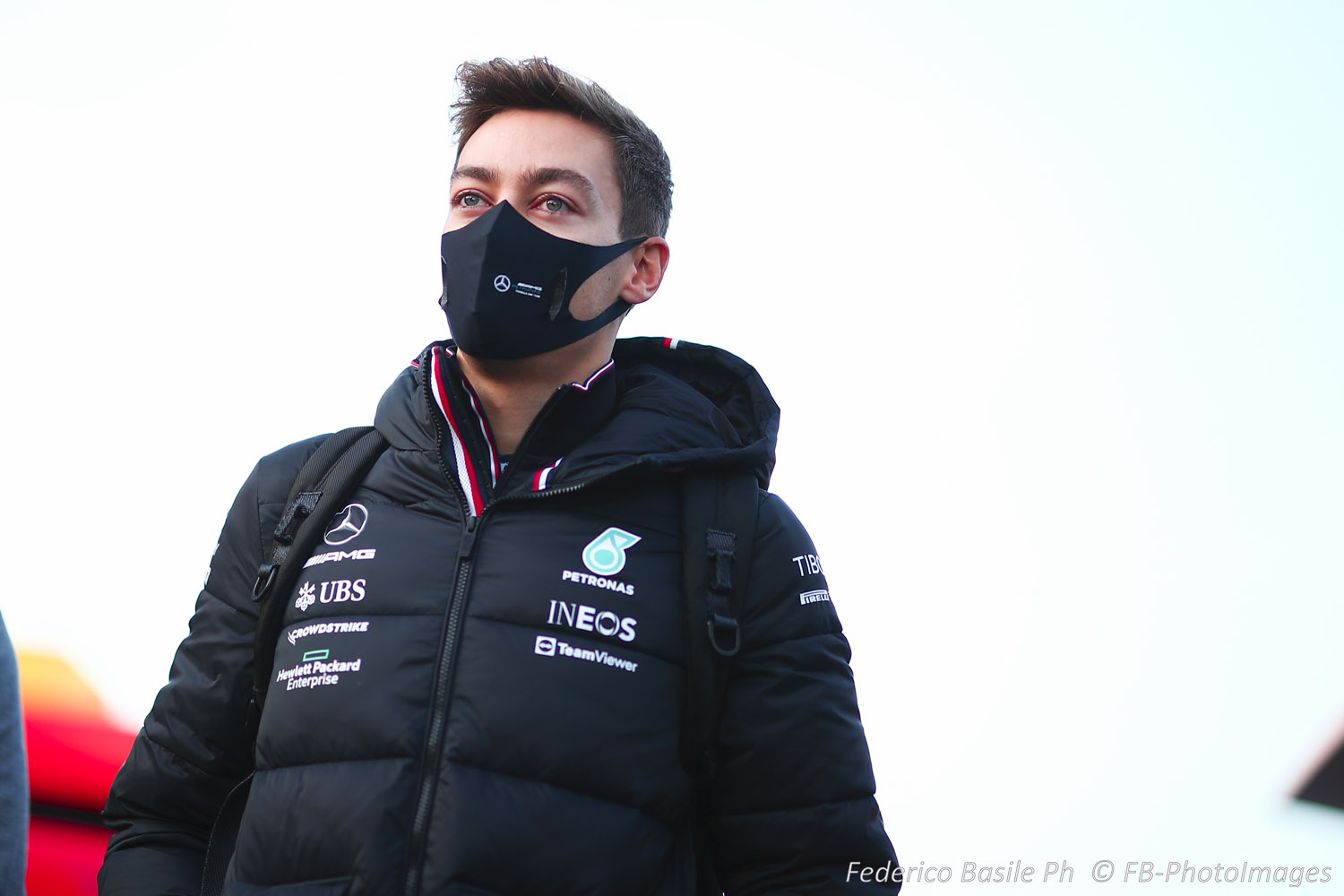 Andrew Shovlin, Trackside Engineering Director:
We're pleased with how the week has gone, we planned a very busy program for the three days and we managed to get through the high-priority items, making good progress with the car and power unit. It has taken a huge effort from the team in Brackley and Brixworth to bring the W13 to the track, so it's very satisfying for everyone to see it cover 1800km without significant issues, and to show good promise from a pace point of view. We've learned a huge amount over the last few days and still have a lot of data to go through ahead of Bahrain. The rate of progression is going to be very high for all teams and whilst we look to be in a good place here, we need to be mindful that our competitors may have a lot of performance to come between now and the first race.
We'll be working with the drivers on the simulator over the next few days; we've still got work to do tuning the balance both for single lap and long run. Bahrain is a very different circuit to a cold Barcelona, but hopefully, we can make good progress in those areas and build on what has been a promising start to our winter testing program.
Max Verstappen
"Everything worked well in the running we got and the car felt good, but our morning was somewhat interrupted by a number of red flags across the session, so we couldn't complete all of our planned program. We just continued from what I did on day one, and I think that was the most important objective for Barcelona. What is positive is that the car is running smoothly, I don't pay attention to the lap times just yet, I will look into that when we get into Q3 in Bahrain. I just focus on doing a lot of laps and nailing down every single aspect of the car. I have really enjoyed driving the RB18 this week, it has a nice stable balance and I think it looks cool as well, so it's good to jump into. I think following does seem a little easier in these cars, of course we won't know if there is any real change until race one when everyone is on the same tires and fuel, but my initial thoughts are that I do think it's a step forward."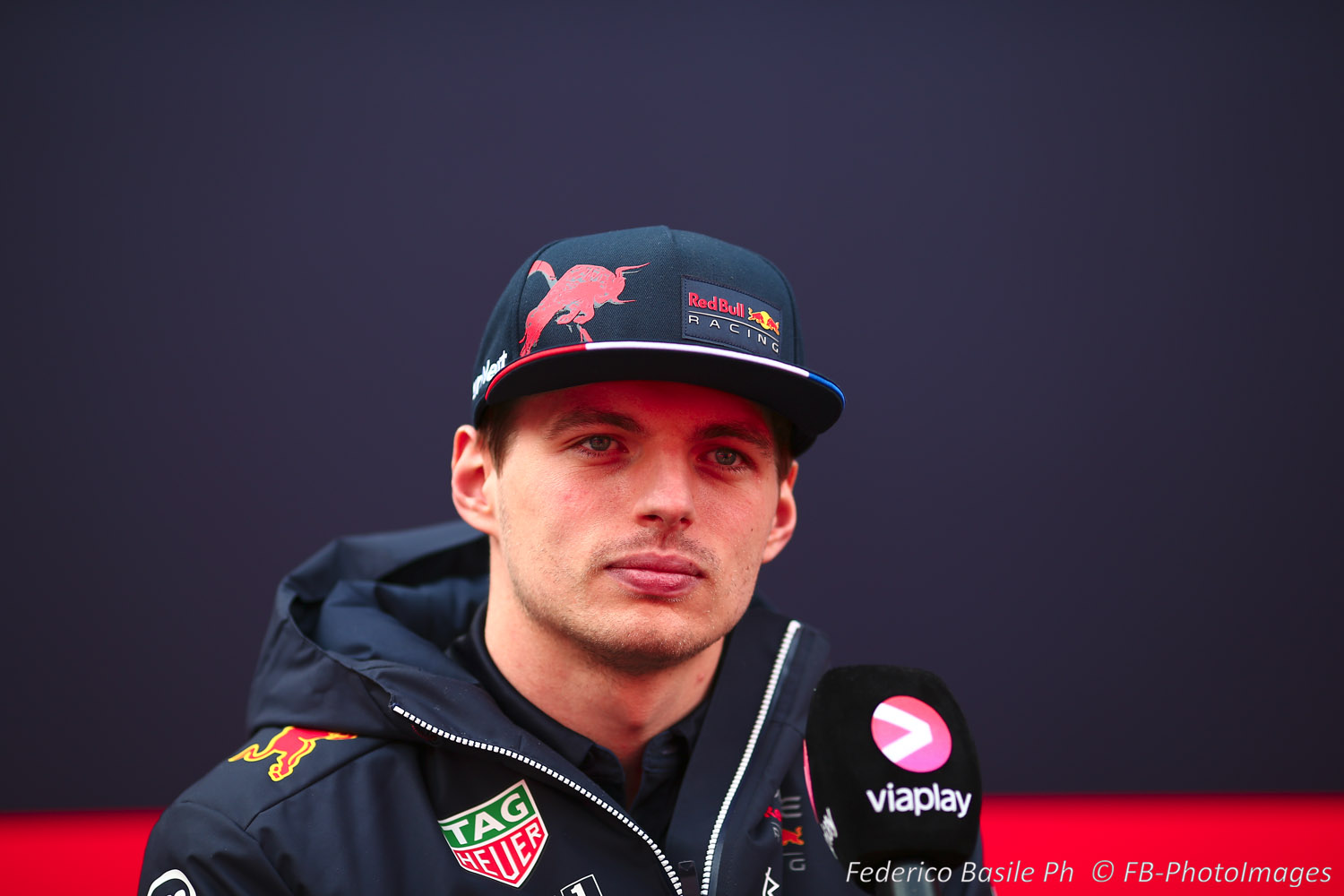 Sergio Perez
"I think we have a good baseline and good potential. It is obviously early days, but I am really hopeful we will make some good steps before Bahrain and keep progressing with all the information we are going to gather from Barcelona. It is important to keep learning from my driving and the way I am adapting to the car and my team and then what the best way will be to maximize that. I think this season the challenge will be about maximizing the whole weekend under the new regulations."
Red Bull Head of Race Engineering Guillaume Rocquelin
"We had a good day today, the drivers were happy and we started to put in some decent lap times. To sum up the week I would say it has been a very promising few days with this new car and the most pleasing thing for me is that we have got a solid platform and direction to build from. We will consolidate some things that we have learned before Bahrain, but it is more considerate than a big step."
Lance Stroll
"It was a shame not to complete any laps this afternoon, but it has been great to be back behind the wheel of a Formula One car. We have already learned a lot about the AMR22, which is important because the cars are so different this year. It is a whole new philosophy to understand, so we are working through how these cars like to be set up and driven. We are on a big learning curve now, like all the teams, and the goal is to continue to make progress in Bahrain in the next test, and we will still be doing so in the early races too."
Sebastian Vettel 
"It has been a useful few days and we have learned a lot about the AMR22, although we, like all the other teams, still have a lot more to learn considering that we are all dealing with a brand-new generation of Formula One cars. Even so, my first impression of the AMR22 has been relatively positive, so I am really looking forward to working with the team to take further forward steps in Bahrain. It was a shame to end the day with an issue, but we have completed many laps, so we can be happy with our work this week."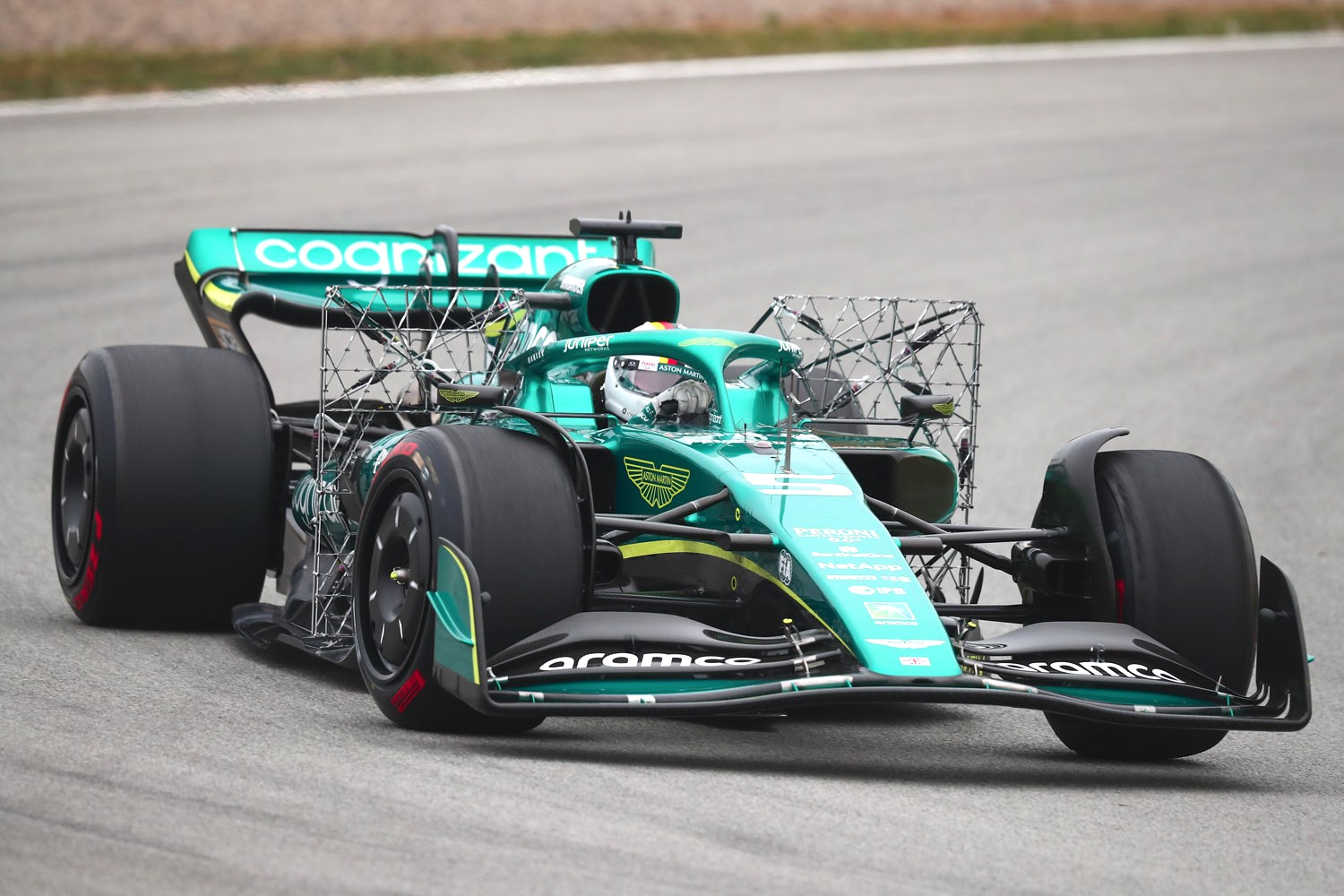 Tom McCullough, Aston Martin Performance Director 
"The first two days' testing in Barcelona were reasonably productive, but the third day was interrupted by a small oil leak that caused a small fire, which was efficiently controlled but sadly put an early end to our testing and prevented our trialing the new 18-inch tires in the wet. In summary, though, apart from the issue that affected Sebastian's running, we conducted a useful testing program. With plenty of laps completed, we can now continue to learn as much as possible about the AMR22. Considering how different the cars are this year, not just from a regulation viewpoint but also with the 18-inch wheels, all data is hugely important to us. So we will now go back to Silverstone, work through our information, and aim to have a productive test next time out in Bahrain."
Zhou Guanyu
"It was a positive day, with quite a bit of running and some good indications until nearly the end of the session. I was able to run with the C3 compound, but unfortunately a spin and a small hydraulic leak meant I couldn't try the C4 tires. It's only testing and we can't really compare what we are doing against the other teams, but the feeling is that we are going in the right direction. The most important thing is to work together as a team to make sure we take a step forward ahead of testing in Bahrain."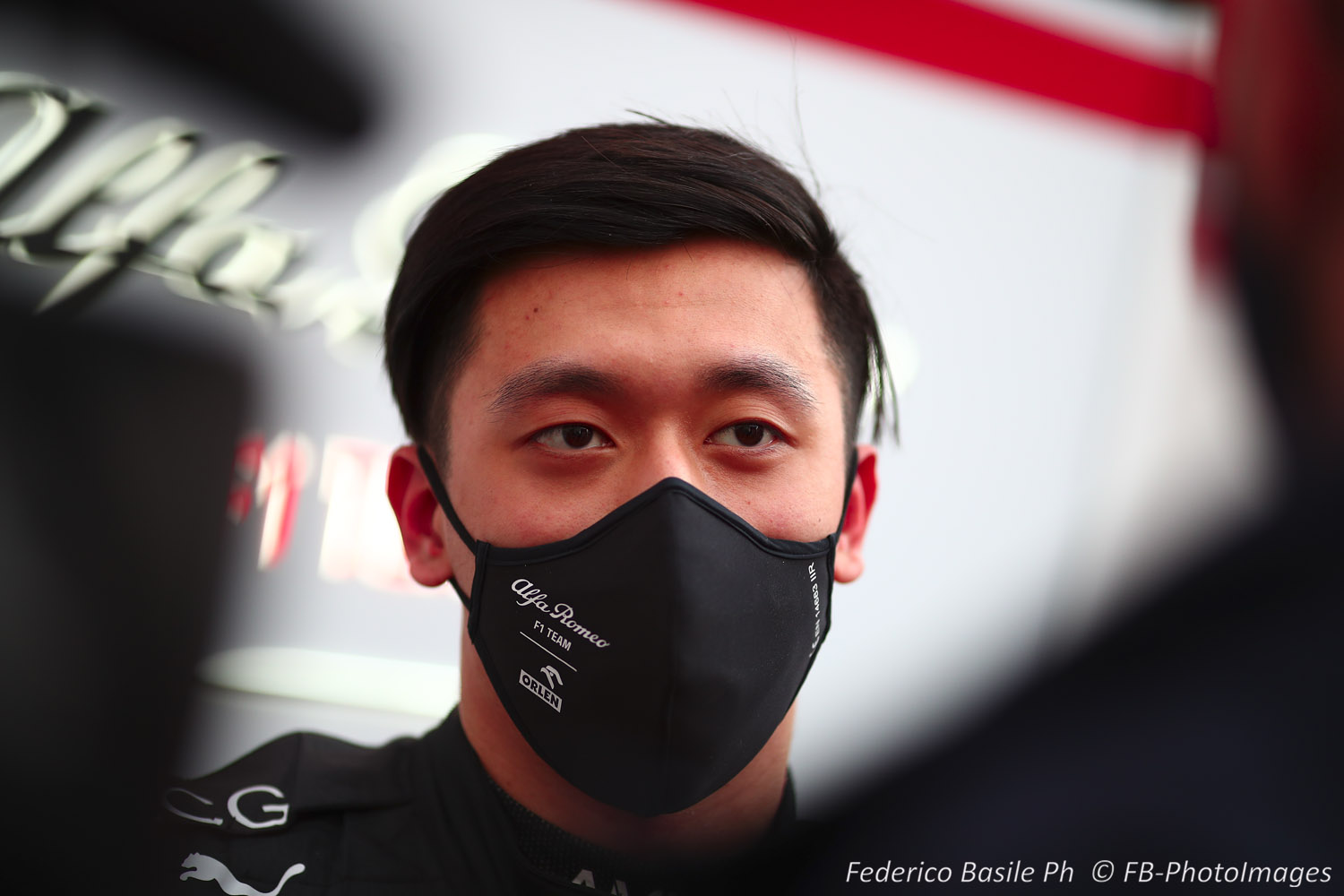 Valtteri Bottas
"The team has made good progress with the C42, even though I wasn't able to get all the running I would have liked. A few technical issues stopped us in the afternoon, but the data we collected during the morning session will allow us to keep working and developing the car. Our focus switches to making the most of the time between now and the Bahrain test, and maximizing our mileage when we get there. I am confident we can make up the time we lost and be fully ready for the season ahead."
Pierre Gasly
"It's been a productive test and I think it's been very interesting for everyone to see how these new cars behave on track. We've learned a lot, every run, about our car and also driving wise I've been able to develop how to work with this new car and get the most out of it. I think it's been really good. Obviously, you can't really look at any sort of performance at the moment, so this test has really been about focusing on myself and trying to get good feedback so the team can understand what you need from the car as a driver, to find more performance. I must say, it feels quite different to drive these cars – it obviously is visually but also how it responds too, even the way you get into the corner and braking. I've been trying a variety of things and fine-tuning my driving to work with the car balance that we have, this is all part of the learning process. Unfortunately, I locked up my tires during the morning running and damaged the car, but testing is about finding the limits and we've still been able to gather a lot of valuable data over the three days. This is of course only the first test, and we have a lot to analyze before the three more days of testing in Bahrain."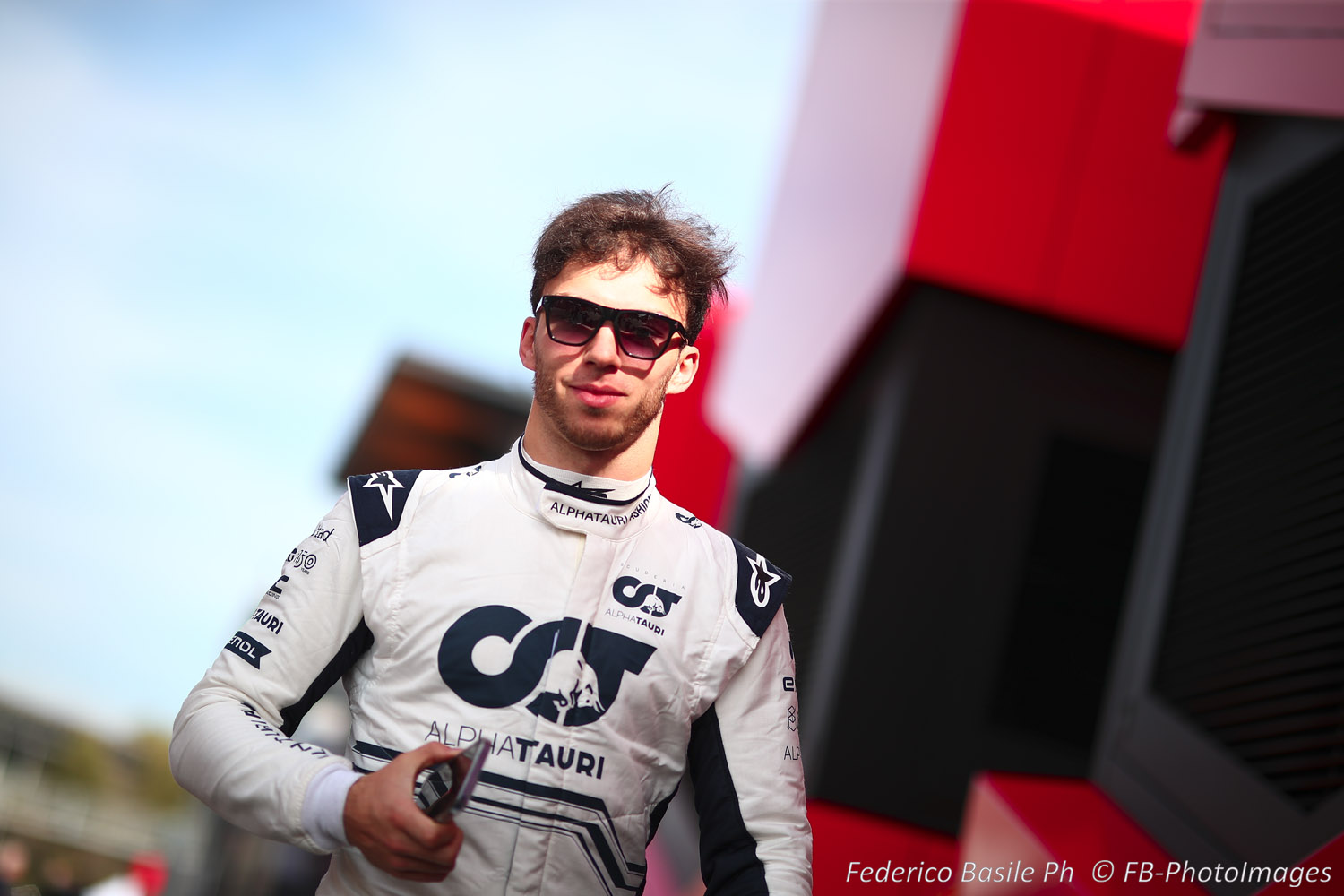 Yuki Tsunoda     
"It's been a good three days of testing here in Barcelona, it's been really productive, and we've learned a lot about the new car. I've been really excited to get back driving since Abu Dhabi, especially knowing that it's a whole new car, and I've really enjoyed my time getting to know the AT03. There's still a lot to do ahead of the next test in Bahrain, from my side I need to make some more adaptions to my driving style to suit this new car but overall, it's been a really positive test. It's a shame that I wasn't able to complete the afternoon session today, but it's testing, and these things happen. We've still got three days in Bahrain before the first race, so we need to prepare as much as possible ahead of this so that we can start the season off well."
Jody Egginton (Technical Director)
"Following two solid days of testing here in Barcelona today has been a bit more challenging for us. The day started well, with our early runs being used to gather aero data and conduct various other background test items. Unfortunately, Pierre went off during an early baseline run, damaging the car, and despite the best efforts of the team we simply ran out of time to get it turned around and back out for Yuki to drive in the afternoon session, meaning our day ended early.  Looking at the test as a whole, we have covered some good mileage during days one and two, completing a large number of test items and gathering a massive amount of data to aid our learning and development of the AT03. So, looking at the big picture although we are satisfied with our progress it's hard to draw too many conclusions about our competitiveness due to the diverse range of programs being run across teams, but we have plenty of data to work with ahead of the next test in Bahrain, which I am confident will allow us to move our package forward. We now head to Bahrain with the target being to complete the winter test plan, continuing to understand and develop our package ahead of the first race."
Franz Tost (Team Principal)
"The first test here in Barcelona with the AT03 has been really positive. I think that our engineers have developed a good car, that seems to be both fast and reliable. We have managed to complete many laps with both Yuki and Pierre, and I think that we have a really strong foundation for the year. Unfortunately, today Pierre had a lock-up of the front tires, which meant he spun off at corner five, and therefore we lost a lot of running time and Yuki was unable to run this afternoon. Across these three days we have completed 308 laps (1,439.9km) and I think this is a good basis for the next test in Bahrain. We've collected a lot of data here in Barcelona, which should also help to build up a good correlation between CFD and the wind-tunnel, which should be a proper baseline for future development steps. We will, of course, change some smaller things for Bahrain, but we have a good groundwork for the next test."
Laurent Mekies, Ferrari Racing Director
"Overall, this has been a solid test session for us as we completed many laps. We got through most of our program, which was based around three key elements: firstly to get an initial read on reliability, hence our primary focus on the number of laps completed; secondly to map several parameters of our car, from aero performance to tire performance, to vehicle dynamics performance. We have a long list of scans to work through and we got through a fair number of them over these three days. Last but not least, it was important to give our drivers sufficient laps to familiarize themselves with what is a completely new car. It calls for a different driving style and a different approach to the various racing conditions. We did this with both drivers, sharing the workload across the three days. It was also good for the race team to be back at the track. For them, it was a useful warm-up before what will be a long and intense season, getting used to procedures such as the pit stops and, for the various crews that make up the team, to all be back working together again and interacting well with our drivers. We still have a lot of work ahead of us and we can expect an intense fight, so everyone has many items on their job list now. Our thanks must go to everyone back at the factory, who have worked so hard over the past few months to ensure we arrived at the race track well prepared. It's only the first step of a long year, when we intend to push very hard, working all together."