Supercars: De Pasquale and Mostert quickest in practice
The 2022 Repco Supercars Championship is underway and two of the sport's rising stars have claimed the quickest times in opening practice at the Beaurepaires Sydney SuperNight.
Anton De Pasquale topped practice in the opening session of the year, in drying conditions at Sydney Motorsport Park, before Repco Bathurst 1000 winner Chaz Mostert was quickest in the second and final practice session of the day.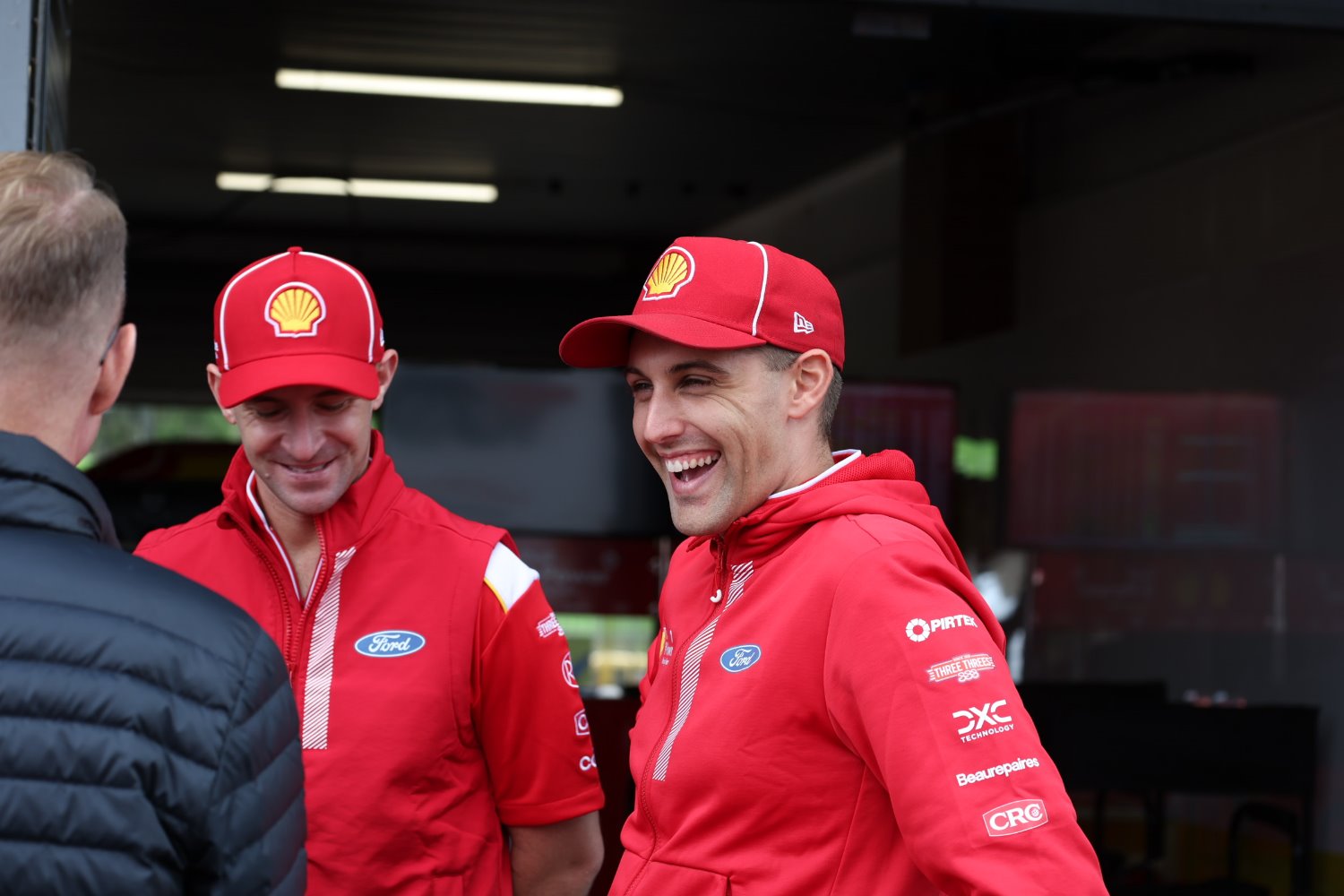 Mostert was impossible to miss with blue hair, but when the helmet was on the two-time Bathurst Champion managed the slippery conditions best in the final practice before tomorrow's opening race.
In P2, Mostert beat other rising stars, Cam Waters and Will Brown to the post with the quickest lap time.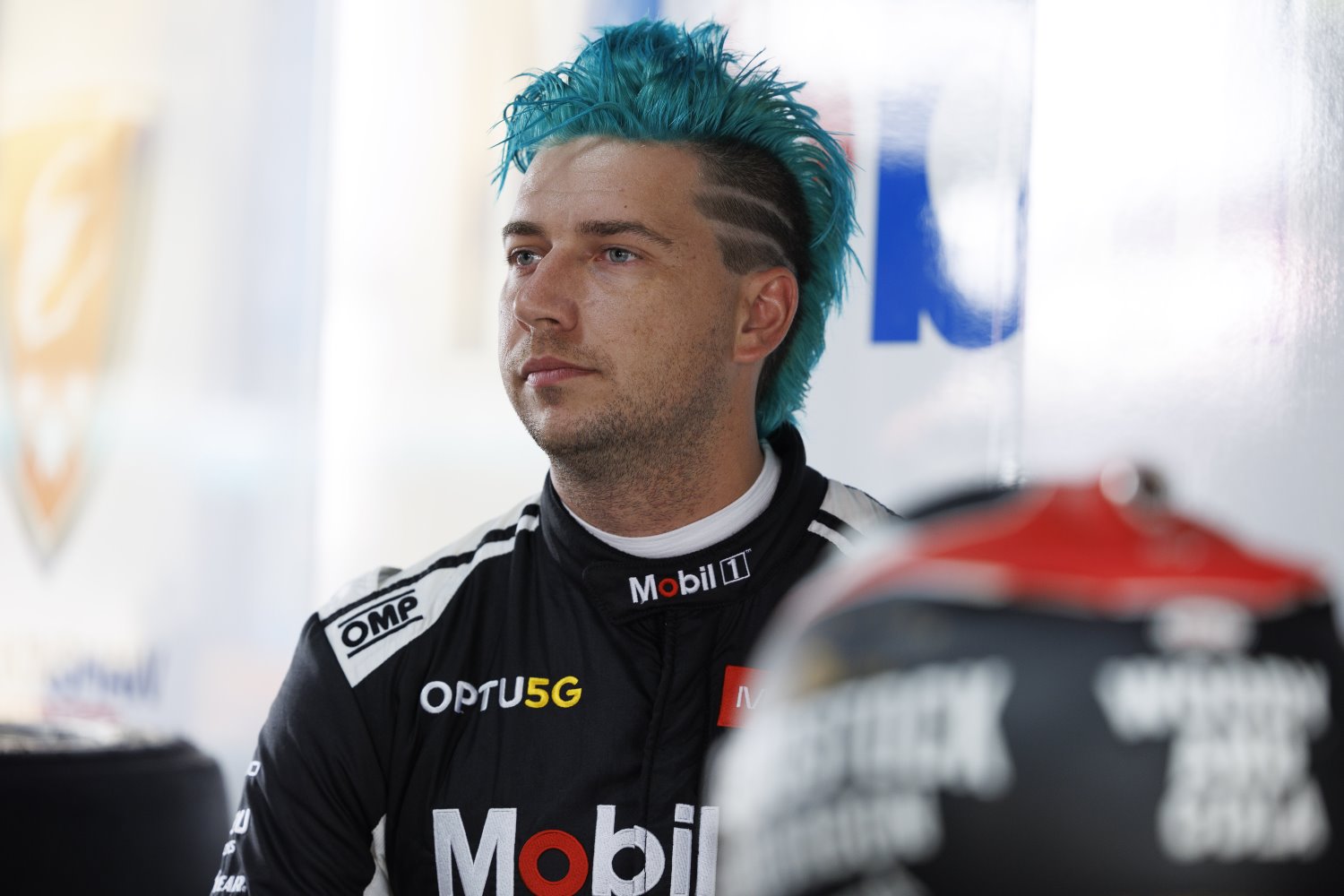 Earlier today in opening practice, Shell Ford Mustang driver De Pasquale was quickest on the same circuit he won five races on in 2021.
The second practice session didn't bode as well for De Pasquale, who triggered a red flag for spinning off the circuit at high speed. He managed to avoid major damage and will line up for tomorrow's qualifying session which begins at 2:45pm local time.
Defending Supercars' Champion Shane van Gisbergen was sixth in P2 following his 16th placing in P1 earlier in the day.
Other drivers to shine in practice were the Team 18 duo of Mark Winterbottom and Scott Pye who were second and fourth in respective sessions.
Practice 1 Results
| | | | | |
| --- | --- | --- | --- | --- |
| Pos | Driver | Team | Time | Gap |
| 1 | Anton De Pasquale | Shell V-Power Racing Team – Ford Mustang GT | 01:33.2091 | 0.000s |
| 2 | Mark Winterbottom | IRWIN Racing – Holden Commodore ZB | 01:33.4033 | 0.1942 |
| 3 | Chaz Mostert | Mobil 1 Optus Racing – Holden Commodore ZB | 01:33.5442 | 0.3351 |
| 4 | Nick Percat | Mobil 1 NTI Racing – Holden Commodore ZB | 01:33.6936 | 0.4845 |
| 5 | Scott Pye | Team 18 – Holden Commodore ZB | 01:33.7292 | 0.5202 |
| 6 | David Reynolds | Penrite Racing – Ford Mustang GT | 01:33.8120 | 0.6029 |
| 7 | Will Brown | Boost Mobile Racing by Erebus – Holden Commodore ZB | 01:33.8561 | 0.647 |
| 8 | Lee Holdsworth | Penrite Racing – Ford Mustang GT | 01:33.9201 | 0.7111 |
| 9 | Andre Heimgartner | R&J Batteries Racing – Holden Commodore ZB | 01:33.9312 | 0.7221 |
| 10 | Broc Feeney | Red Bull Ampol Racing – Holden Commodore ZB | 01:34.0709 | 0.8619 |
| 11 | Bryce Fullwood | Middy's Electrical Racing – Holden Commodore ZB | 01:34.1238 | 0.9147 |
| 12 | Cam Waters | Monster Energy Racing – Ford Mustang GT | 01:34.1317 | 0.9226 |
| 13 | Todd Hazelwood | Truck Assist Racing – Holden Commodore ZB | 01:34.1658 | 0.9567 |
| 14 | Tim Slade | CoolDrive Auto Parts – Ford Mustang GT | 01:34.1658 | 0.9568 |
| 15 | Jack Le Brocq | Truck Assist Racing – Holden Commodore ZB | 01:34.1865 | 0.9774 |
| 16 | Shane van Gisbergen | Red Bull Ampol Racing – Holden Commodore ZB | 01:34.2135 | 1.0044 |
| 17 | Thomas Randle | Castrol Racing – Ford Mustang GT | 01:34.2553 | 1.0462 |
| 18 | James Courtney | Opposite Lock Racing – Ford Mustang GT | 01:34.3967 | 1.1876 |
| 19 | Will Davison | Shell V-Power Racing Team – Ford Mustang GT | 01:34.4203 | 1.2112 |
| 20 | Brodie Kostecki | Boost Mobile Racing by Erebus – Holden Commodore ZB | 01:34.6224 | 1.4133 |
| 21 | Jake Kostecki | Tradie Racing – Ford Mustang GT | 01:34.7107 | 1.5016 |
| 22 | Garry Jacobson | PremiAir Subway Racing – Holden Commodore ZB | 01:35.0973 | 1.8883 |
| 23 | Macauley Jones | Automotive Superstore – Holden Commodore ZB | 01:35.4387 | 2.2296 |
| 24 | Chris Pither | PremiAir Coca Cola Racing – Holden Commodore ZB | 01:36.0463 | 2.8372 |
| 25 | Jack Smith | SCT Logistics Racing – Holden Commodore ZB | 01:36.5926 | 3.3835 |
Practice 2 Results
| | | | | |
| --- | --- | --- | --- | --- |
| Pos | Driver | Team | Time | Gap |
| 1 | Chaz Mostert | Mobil 1 Optus Racing – Holden Commodore ZB | 01:32.5356 |  0.000s |
| 2 | Cam Waters | Monster Energy Racing – Ford Mustang GT | 01:32.6059 | 0.0704 |
| 3 | Will Brown | Boost Mobile Racing by Erebus – Holden Commodore ZB | 01:32.6640 | 0.1284 |
| 4 | Scott Pye | Team 18 – Holden Commodore ZB | 01:32.7343 | 0.1987 |
| 5 | David Reynolds | Penrite Racing – Ford Mustang GT | 01:32.7552 | 0.2196 |
| 6 | Shane van Gisbergen | Red Bull Ampol Racing – Holden Commodore ZB | 01:32.8009 | 0.2653 |
| 7 | Will Davison | Shell V-Power Racing Team – Ford Mustang GT | 01:32.9655 | 0.4299 |
| 8 | Anton De Pasquale | Shell V-Power Racing Team – Ford Mustang GT | 01:33.0741 | 0.5385 |
| 9 | Jack Le Brocq | Truck Assist Racing – Holden Commodore ZB | 01:33.1039 | 0.5683 |
| 10 | Lee Holdsworth | Penrite Racing – Ford Mustang GT | 01:33.1121 | 0.5765 |
| 11 | Andre Heimgartner | R&J Batteries Racing – Holden Commodore ZB | 01:33.1404 | 0.6048 |
| 12 | Todd Hazelwood | Truck Assist Racing – Holden Commodore ZB | 01:33.1585 | 0.6229 |
| 13 | Brodie Kostecki | Boost Mobile Racing by Erebus – Holden Commodore ZB | 01:33.1774 | 0.6419 |
| 14 | Broc Feeney | Red Bull Ampol Racing – Holden Commodore ZB | 01:33.4488 | 0.9132 |
| 15 | Bryce Fullwood | Middy's Electrical Racing – Holden Commodore ZB | 01:33.4946 | 0.959 |
| 16 | Garry Jacobson | PremiAir Subway Racing – Holden Commodore ZB | 01:33.5794 | 1.0438 |
| 17 | Nick Percat | Mobil 1 NTI Racing – Holden Commodore ZB | 01:33.6233 | 1.0877 |
| 18 | James Courtney | Opposite Lock Racing – Ford Mustang GT | 01:33.6333 | 1.0977 |
| 19 | Mark Winterbottom | IRWIN Racing – Holden Commodore ZB | 01:33.7014 | 1.1658 |
| 20 | Tim Slade | CoolDrive Auto Parts – Ford Mustang GT | 01:33.8672 | 1.3316 |
| 21 | Thomas Randle | Castrol Racing – Ford Mustang GT | 01:34.0334 | 1.4978 |
| 22 | Chris Pither | PremiAir Coca Cola Racing – Holden Commodore ZB | 01:34.1726 | 1.637 |
| 23 | Macauley Jones | Automotive Superstore – Holden Commodore ZB | 01:34.3118 | 1.7763 |
| 24 | Jack Smith | SCT Logistics Racing – Holden Commodore ZB | 01:34.3482 | 1.8126 |
| 25 | Jake Kostecki | Tradie Racing – Ford Mustang GT | 01:35.8741 | 3.3385 |