F1: Hamilton plans to destroy Verstappen with revolutionary superior Mercedes
(2nd Update)
Some additional Photos of the radical Mercedes W13B sidepods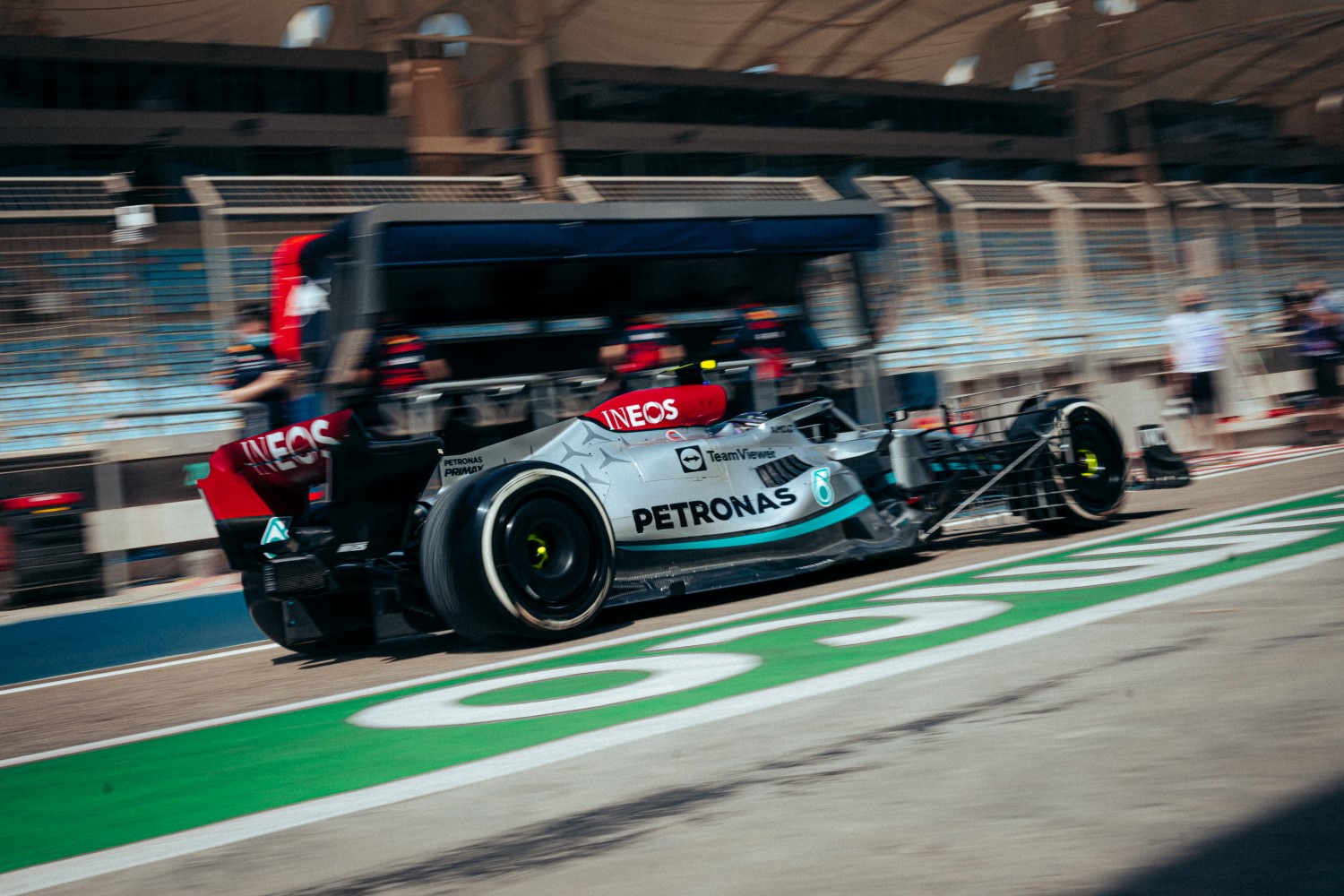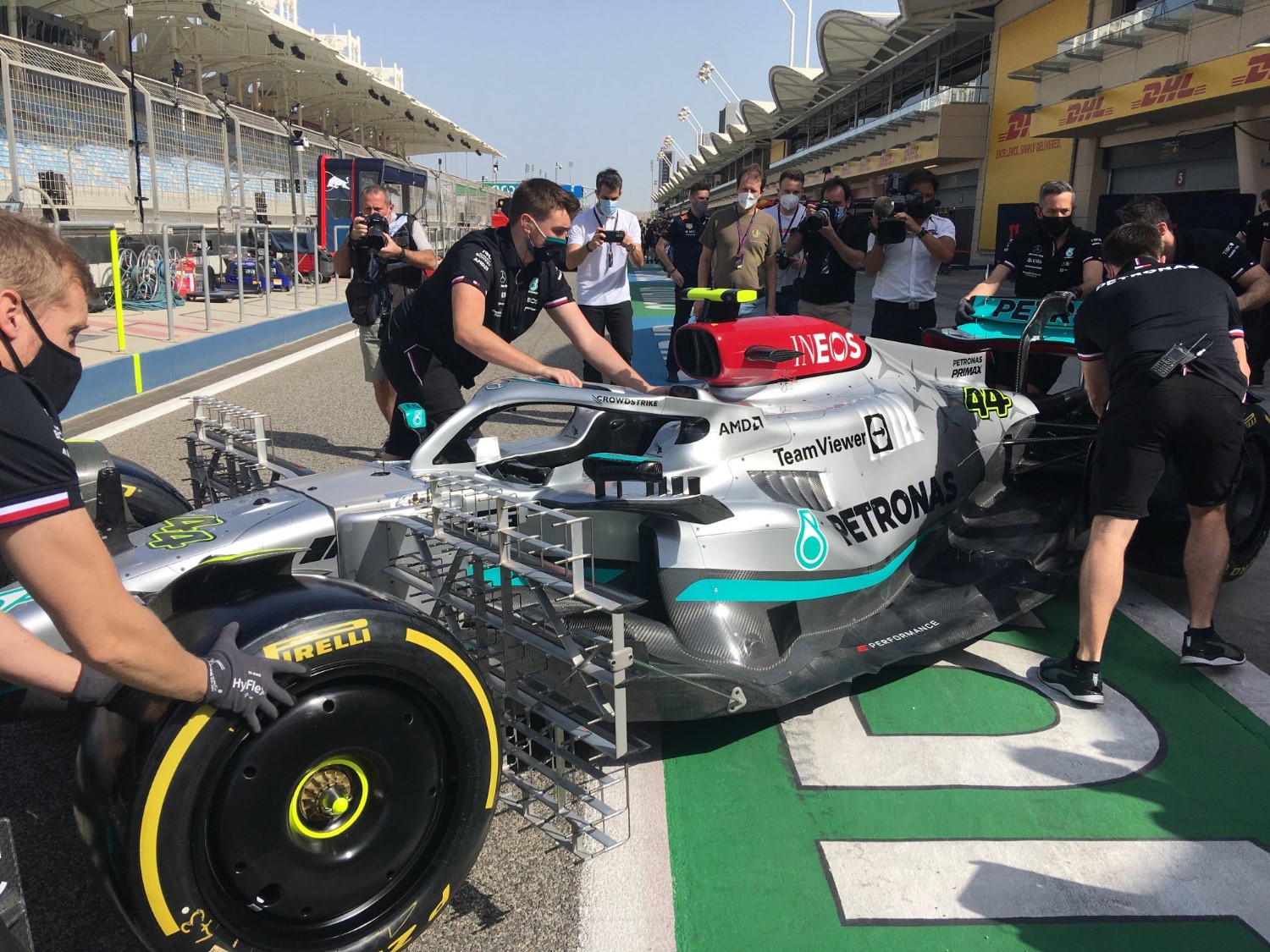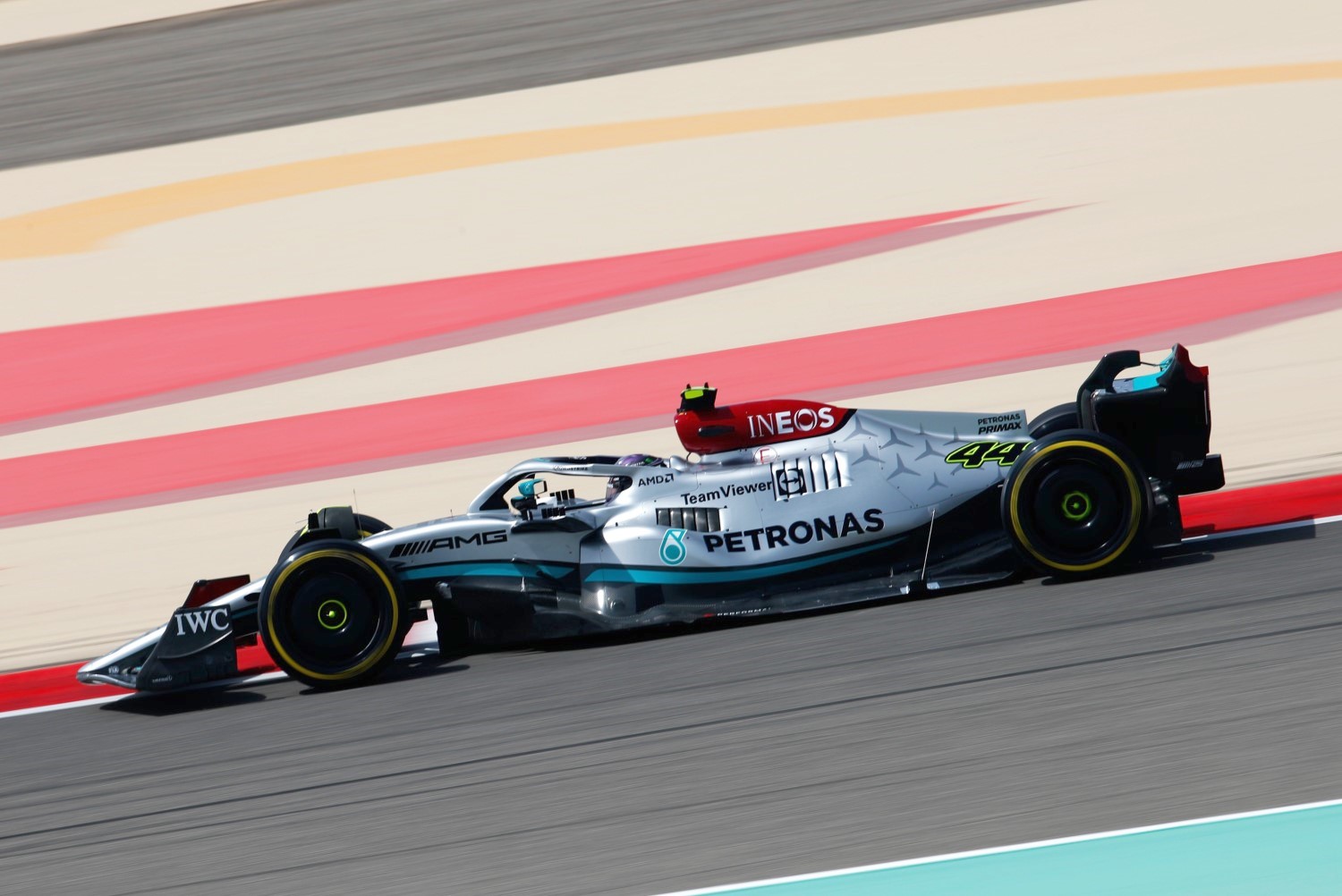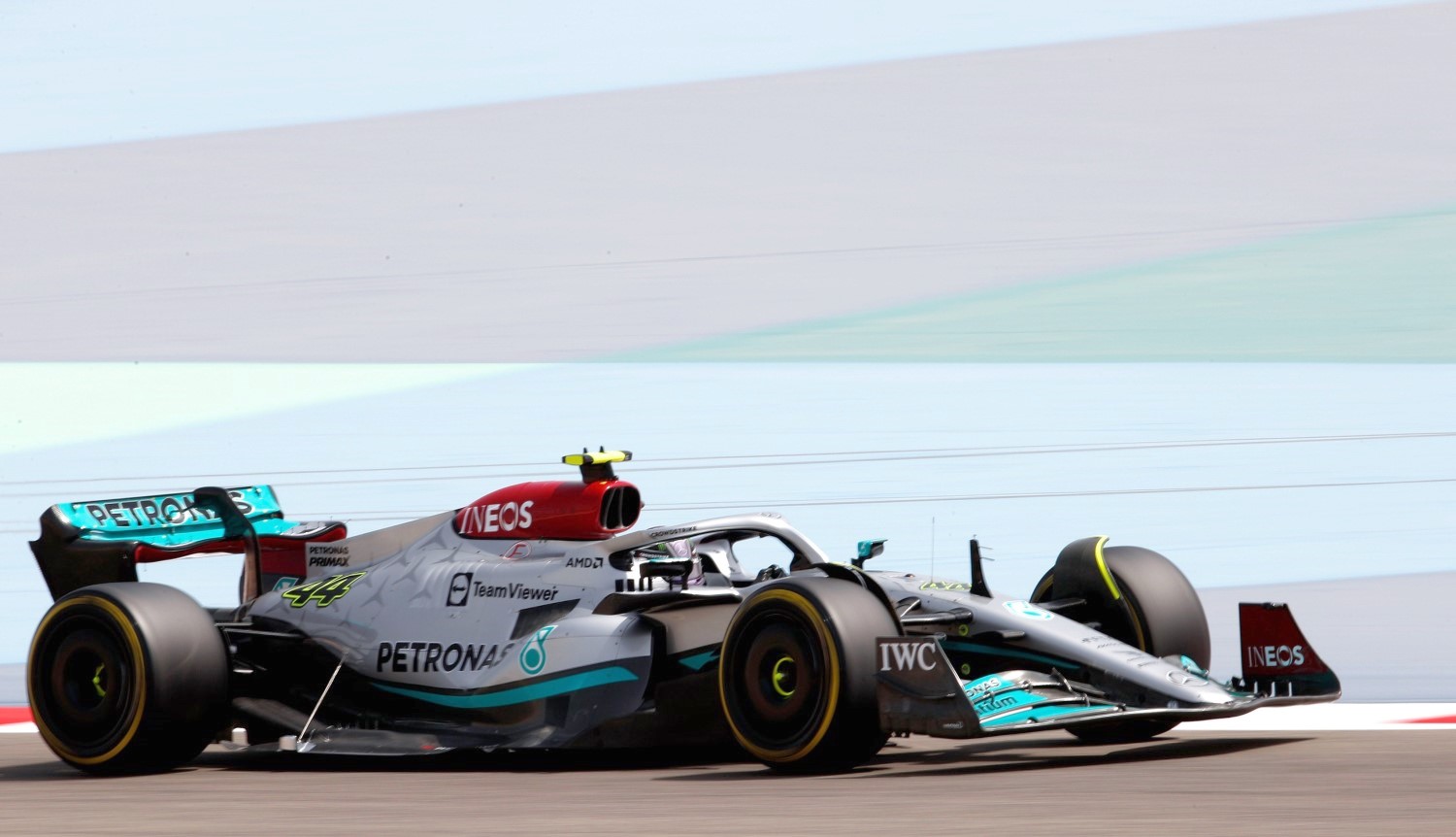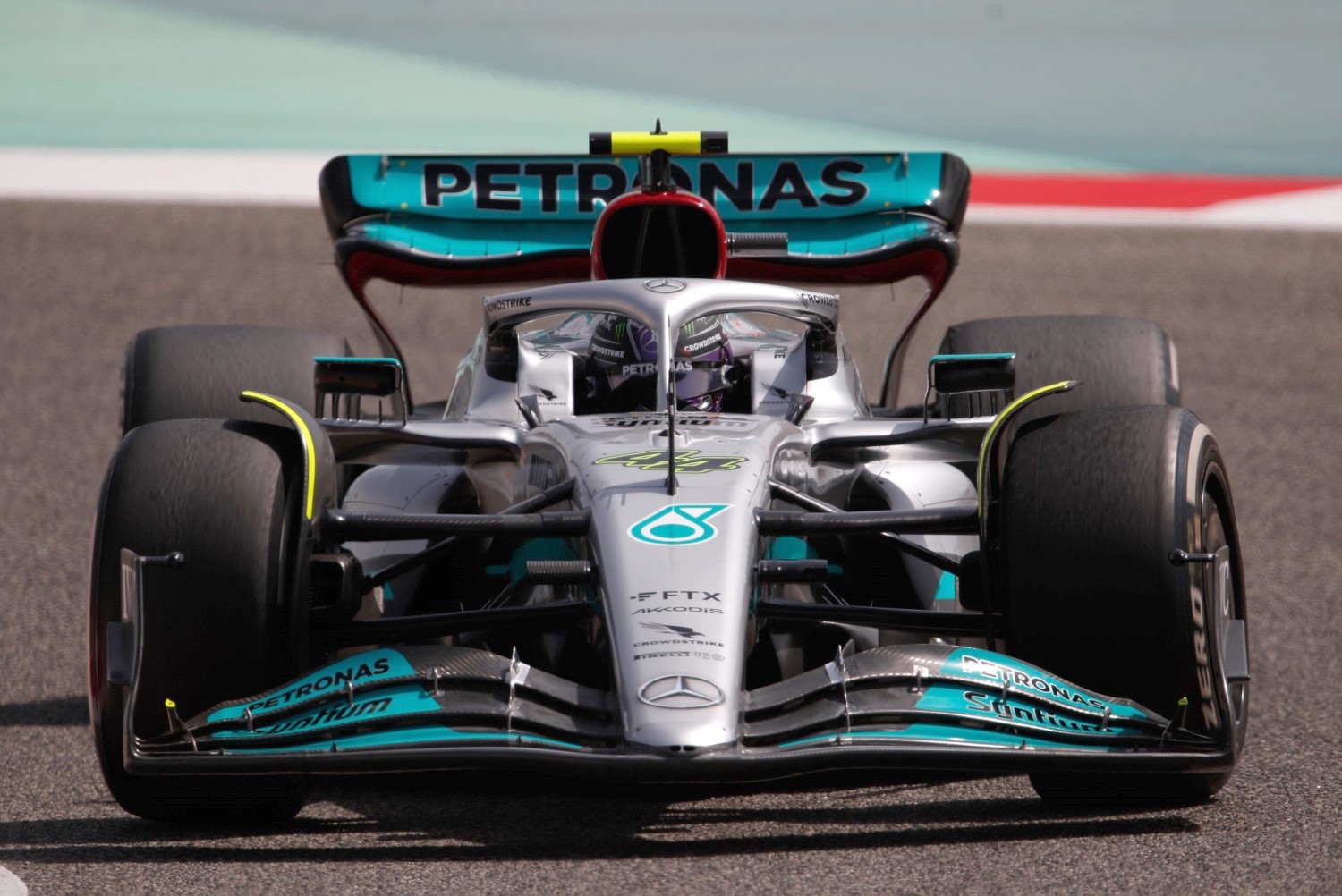 ---
March 9, 2022
This rumor is upgraded to 'fact' today. First photos of the trick Mercedes sidepods. This slick low-drag car combined with the trick Mercedes engine Mercedes gave Hamilton at the end of last season will give Lewis Hamilton a car that no one can beat and take him to his 8th World Title in 2022.
"When was the last time you saw an F1 car with no sidepods like this? I'm really surprised to see the car looking like this, it's caught everyone on the back foot," said Jolyon Palmer, former driver and TV analyst.
And you thought Roger Penske was the only one that has the "Unfair Advantage,"?  The car in F1 is 99% and the driver 1%.  No one is beating Lewis Hamilton this year, except his teammate George Russell.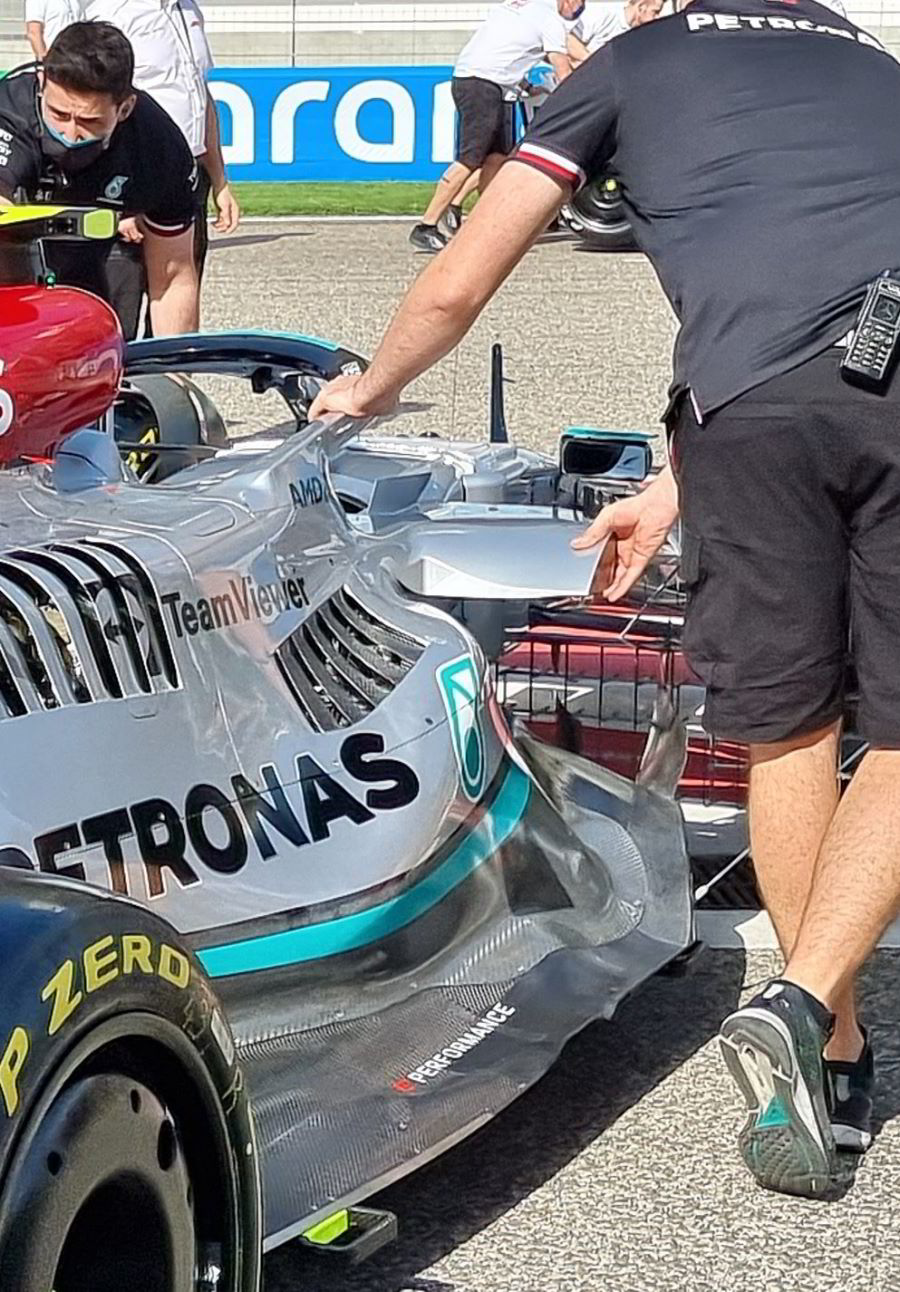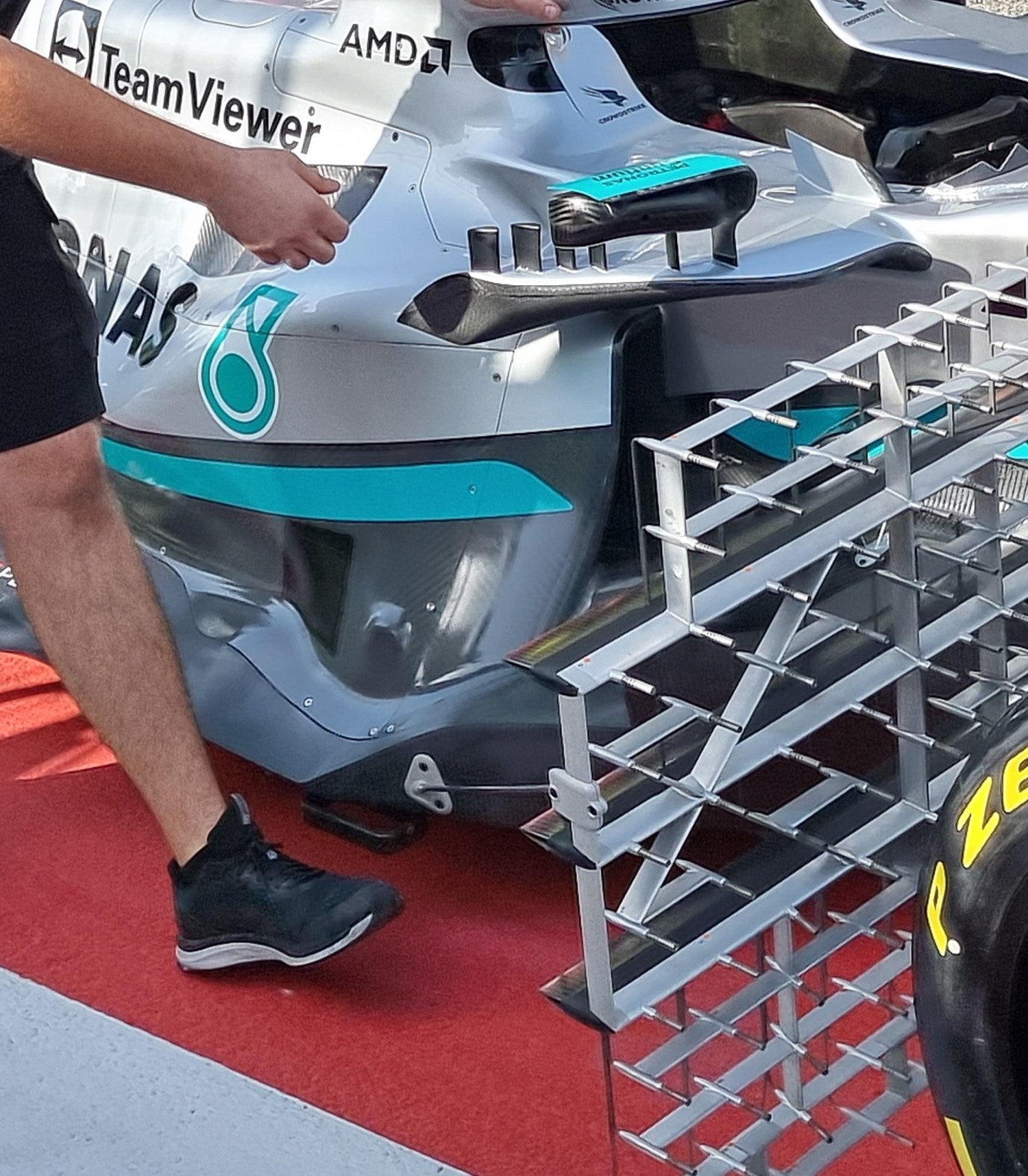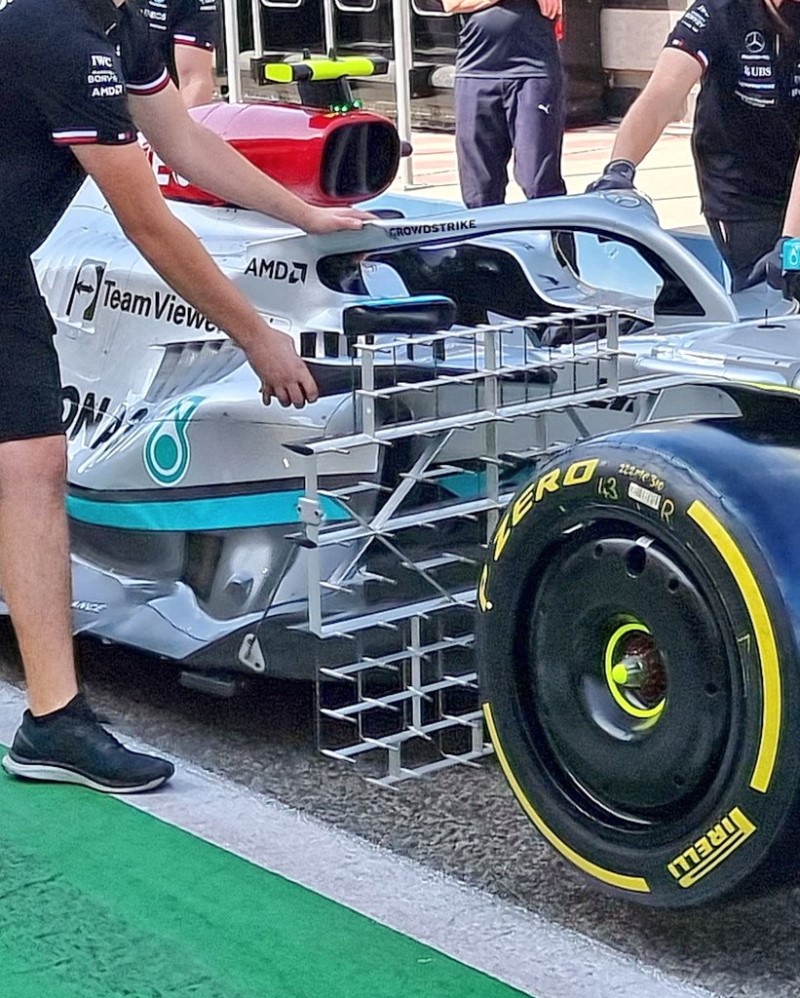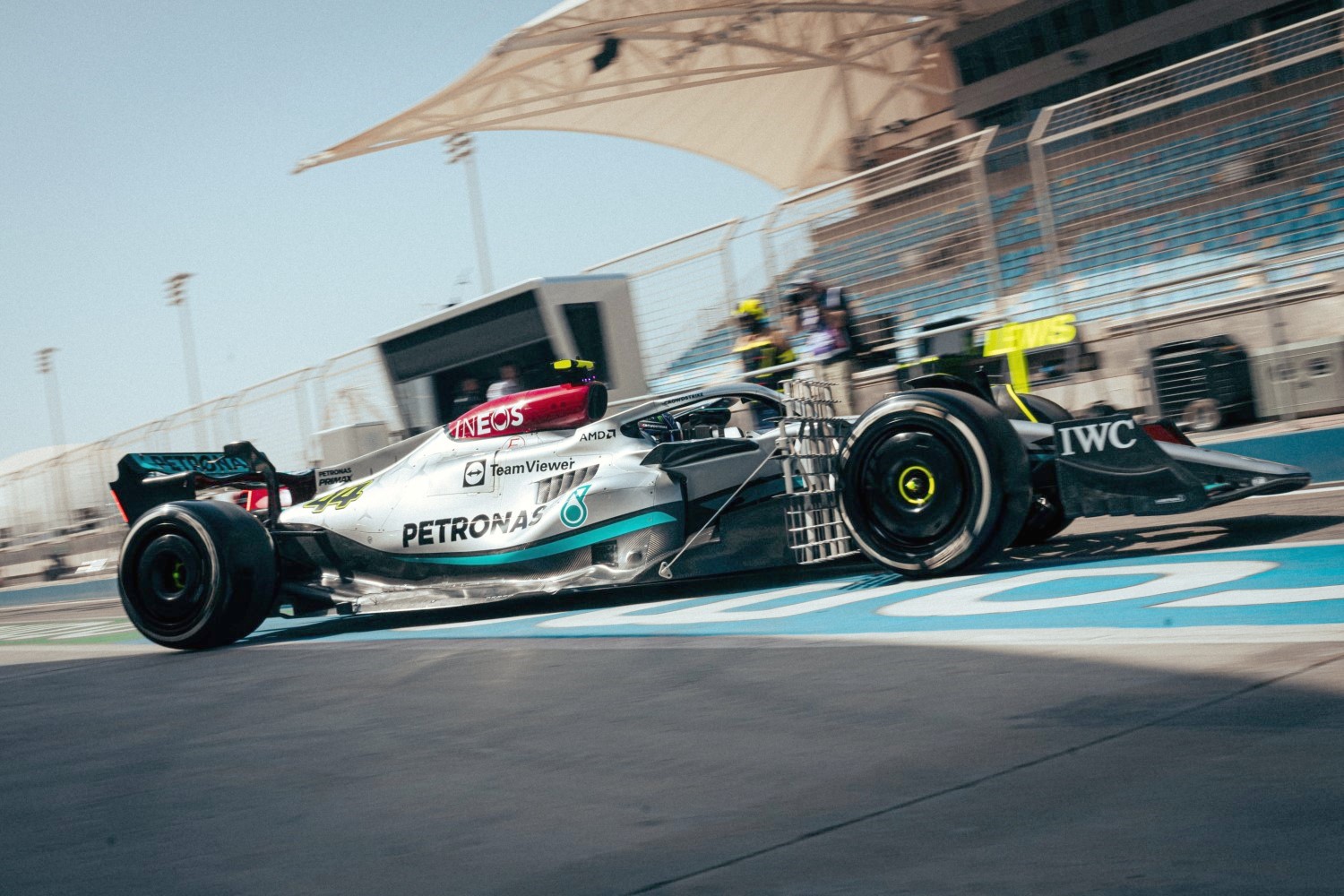 ---
March 9, 2022
Sky Sports F1 pundit and former Formula 1 driver Anthony Davidson says that Lewis Hamilton will be eager to 'destroy' Max Verstappen this year and win an eighth world championship at a canter in the Mercedes.
He will do so with a secret Mercedes that will show up in Bahrain starting Thursday.  Coupled with the 'rocket' engine Mercedes gave Hamilton at the end of last year that had so much HP it was unbeatable, the new chassis is rumored to do away with radiators in the sidepods, moving them to be fed with air from the same air intake as the engine.
At least that is the rumor.  We shall see tomorrow.
If true, that the trick Mercedes has no sidepods, that means the drag created by them will be gone and the Mercedes will fly down the road leaving Verstappen's Red Bull well in the distance.
All speculation for now, but apparently someone saw the 'trick' car on its way to Bahrain and the rumors leaked out. We will know tomorrow when testing begins in Bahrain.
If true, the other teams will be scrambling to redesign their cars.
"If you think what you saw at the end of last year was my best, wait until you see this year," said Hamilton, knowing Mercedes always gives him a superior car.
And Davidson believes that's a sign of where his mind is for this year:
"When Lewis Hamilton comes out with a sentence like that, you have to take notice," he said to Sky.
"He sure is fired up to win this thing once and for all and I think he'll be hard to beat. He's certainly coming into this season with a very bullish mentality.
"There will be nothing more than Lewis wants from this season than to destroy Max Verstappen.
"Let's not beat around a bush – he feels absolutely robbed as to what happened last year in Abu Dhabi, he wants to come out with a dominant car and he doesn't even want to see Max on track, I'm sure.
"He just wants to show him a clean pair of heels, disappear off into the distance and win his eighth world championship."