Rumor: Things that make you go hmm….in the night
The rumor making the rounds, that never made sense to us, is that the Andretti Global F1 team, if approved by the FIA, would run Alpine/Renault engines. Mario Andretti said so in an interview, though we always thought it was a smokescreen and the team would really run Ferrari engines in the end.
But there could be more to this, if you allow me.
McLaren Racing CEO Zak Brown is close friends with Michael Andretti, they are also race team co-owners in Supercars and Brown is also an investor in Andretti Autosport.
McLaren announced today that they would test Andretti IndyCar driver Colton Herta to give him much needed F1 miles and help with his Superlicense points.
To many people's surprise, McLaren also announced today that they reached an agreement to use Alpine F1 reserve driver Oscar Piastri as a McLaren reserve driver.
Why would the McLaren-Mercedes team want to use an Alpine driver, and why would Alpine agree to it? McLaren already had Mercedes drivers Nick De Vries, Stoffel Vandoorne and Paul di Resta lined up as possible Reserve Drivers. How many reserve drivers do they need?
Now here is where speculation really begins to take over.
If the rumors are true that Audi is coming into F1 with McLaren, the rumors also have said Audi might even want to buy McLaren.  Or they may just be an engine supplier, like Porsche is rumored to be with Red Bull.
If Audi were to buy McLaren, what would that mean for Zak Brown's position at McLaren? Would Audi keep him, or would they give him a golden parachute package and place one of their people to oversee McLaren?
If the latter, what would Brown do next?
Here's where the speculation begins to come full circle.
Michael Andretti would need someone to run the team as he is too busy with all his other racing endeavors, to give it the focus it would need.
Would Browne move to the Andretti Global F1 team and run it as he runs McLaren today?
Who best line up all the sponsor money needed for Andretti Global to be financially sound? Zak Brown of course.
Brown's ability to land sponsor deals is one of the best in all of motorsports.
Not only is he commercially savvy. He turned the McLaren F1 team around into a race winner by making some key hires, he has established good connections in F1 and Brown is someone Andretti could trust.
Which brings us back to Andretti, Alpine, Brown, Herta and Piastri.
Might we see the Andretti Global team be run by Zak Brown on a Day-To-Day basis, using Alpine engines with drivers Colton Herta (American) and Alpine/McLaren Reserve driver Oscar Piastri?
Piastri is an Italian-Australian racing driver born to Australian parents, won the 2019 Formula Renault Eurocup, and the 2020 FIA Formula 3 Championship. In 2021, he won the Driver's Formula 2 Championship. He has won title all the way up the F1 ladder system as a rookie each time. Impressive.
We could go on about how Andretti and Brown working together would eventually turn the team into a championship caliper operation – a fully American run operation.
We could talk about how Zak Brown grew up as a fan of Mario Andretti, or that he owns car collection that includes some of Mario's greatest cars.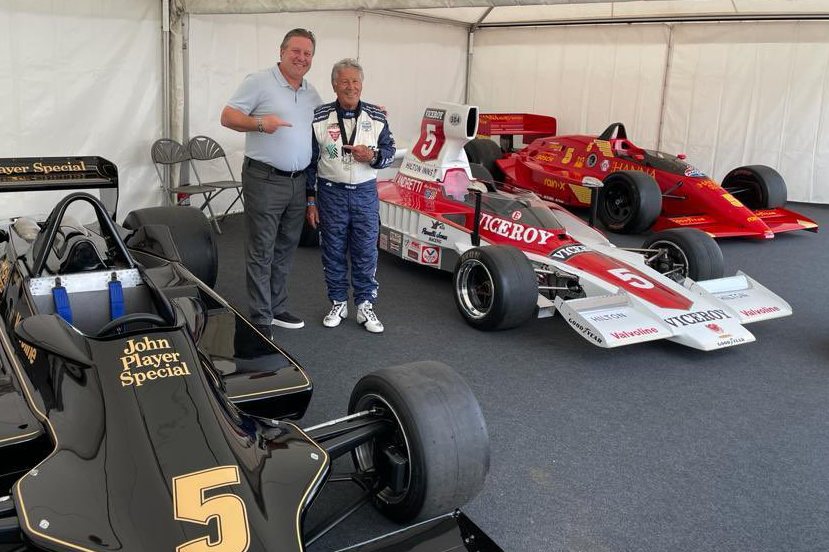 We could talk about Andretti's and Browns connections to Australian motorsports via the Supercars series, and how that could dovetail with Australian Piastri.
We could speculate about many synergies for an Andretti/Brown tie up.
For now, we'll just call it "things that make you go hmm…..in the night."
Mark C., speculating for AutoRacing1.com