F1: Steiner delighted with Haas 2022 driver pairing
Haas F1 Team Boss Guenther Steiner is delighted with the 2022 team pairing, with the #BahrainGP just around the corner.
Read his first Q&A of the season:
Having had a few days to digest events at the Bahrain pre-season test, what went well and what areas need to be worked on for the team ahead of this week's Bahrain Grand Prix.
"What we need to start working on is the reliability. We didn't have it as we wanted it and we've got a big mountain to climb ahead of us. Performance-wise, it's difficult to say because we haven't done enough running, but I would say it doesn't look bad."
Were you surprised at just how quickly Kevin Magnussen integrated back into the team – in particular his strong performance in the VF-22 first time out?
"A little bit but then again, that was one of the reasons why we got him back because he knows the team well after being with us for four years, and he's a good driver. Obviously, I was happy with what he showed but it didn't surprise me massively because that's what we expected and is why we brought him back."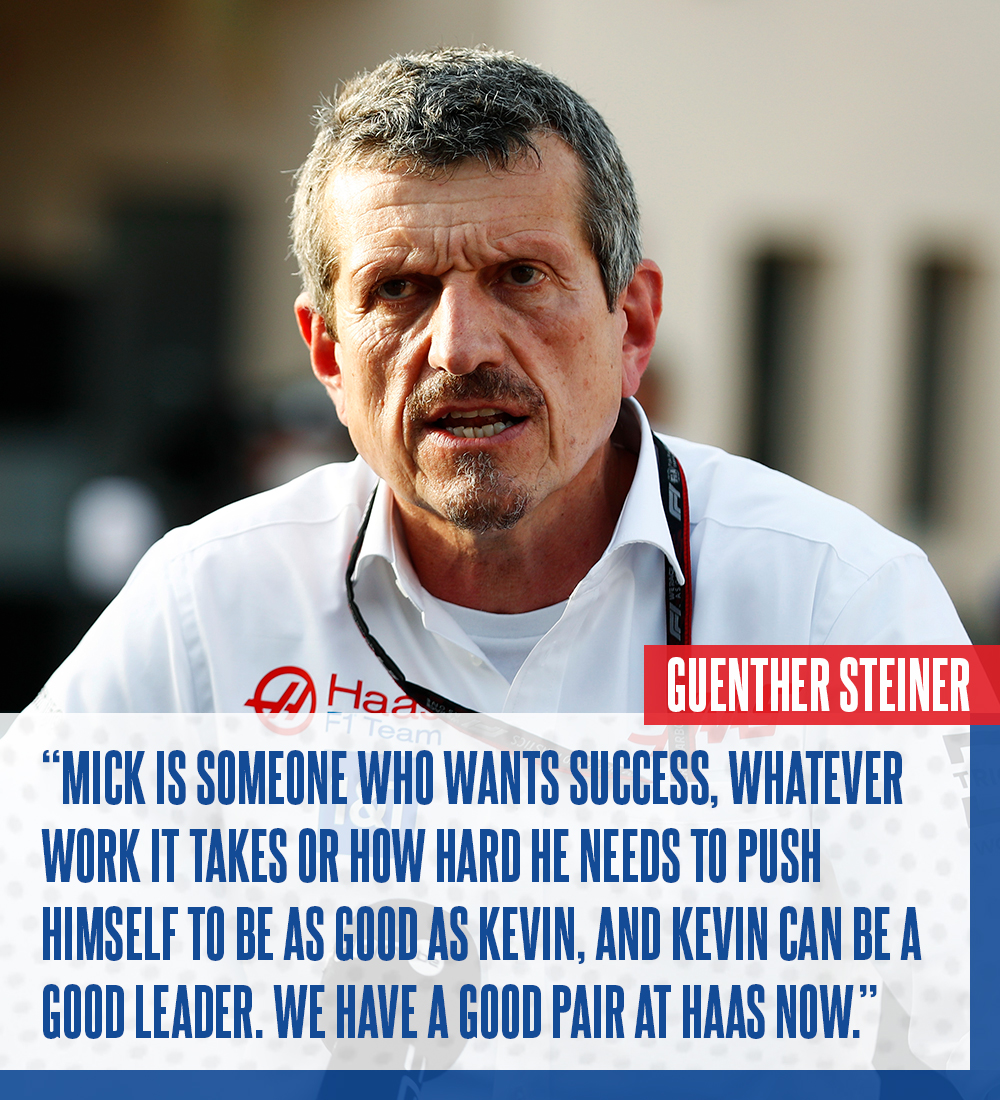 The pairing of Kevin Magnussen with Mick Schumacher blends youth and experience. What are their respective strengths as drivers and how do you see them complimenting each other over the season?
"I would say Kevin also has youth to him still, he's not even 30. We've got one experienced young guy and one really young guy who needs a bit more experience. The strength of Kevin is he's been through ups and downs in his career which has made him a lot tougher but he's well prepared for this challenge. Mick is someone who wants success, whatever work it takes or how hard he needs to push himself to be as good as Kevin, and Kevin can be a good leader in the team because he's more seasoned than Mick. I think we have a good pair at Haas now."
What will represent a successful Bahrain Grand Prix for Haas F1 Team?
"First of all, to finish the race. We had a lot of issues reliability-wise that I'm a bit scared of, but I think if we can finish the race, we have a big chance. I'm optimistic, cautiously optimistic, about getting into the points and that would be success."