IndyCar: Update on the Second Lane at Texas Motor Speedway
Today INDYCAR and Firestone attempted to remedy the issue of the second lane at Texas Motor Speedway.  Seven drivers circled the track for 30 minutes, rubbering in the special lane that has been too slick for the Indy cars to use when on track.
Will Power, driver of the no 12 Verizon sponsored Team Penske entry, spoke to the media after this afternoon's final practice session.  The veteran driver felt that only having seven cars run was not the answer to fixing the slippery lane and that all of the drivers should have been on track to make a difference.  Power also stated that no driver should complain about running the race with only one lane if they did not participate in the exercise.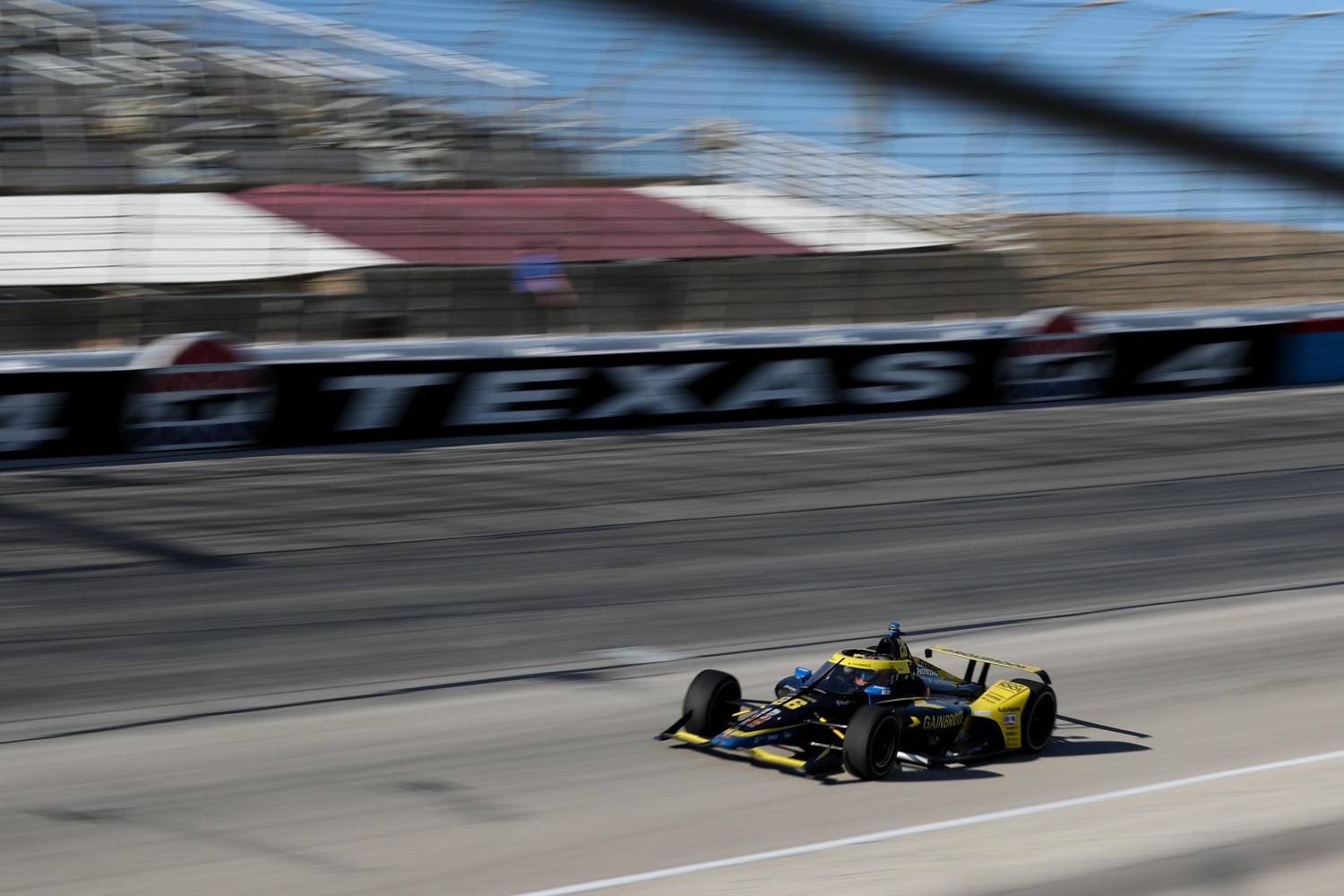 In the final practice session, Graham Rahal, driver of the no 15 Fleet Cost and Care sponsored RLL entry, did make a pass up on the treated lane.  Rahal, who had likely the worst qualifying run of his career for this race, shared his thoughts on the second lane with AR1.  "It was OK.  It is not going to work for this race because it takes the whole field.  Like it was a good effort by INDYCAR, and I certainly think we improved it.  If someone gets up there tomorrow, it is hopefully not going end their day."
"Some guys in that practice session were going out half a car or one car width. That is possible.  But to run the three cars out like we used to run, I think that is not going to happen.  I think it would take the whole series to run for 30 minutes to genuinely build a lot of grip."
One thing that makes this lane not work this weekend is that the Indy car weighs about half the weight of a NASCAR Cup car.  If this rubbered in layer mixed with traction compound were removed or grinded down, it would be a hefty cost to reapply the traction compound for the next NASCAR series race.
So the INDYCAR drivers will have to take their chances or stay in the one lane for the race tomorrow and put on a boring follow-the-leader parade.
Lucille Dust reporting live from Texas Motor Speedway