IndyCar: Sunday morning update from Texas Motor Speedway
Good morning from Texas Motor Speedway.  The weather today should be warmer than yesterday for the XPEL 375 race.  Temperatures are predicted to be in the low 70s for the start of the race.
Josef Newgarden, the no 2 PPG sponsored Team Penske car driver, talked about winning this race involves commitment. The furthest back that any driver has won this race in the last few years was  Will Power, who had started 7th.
JR Hildebrand
AR1 spoke with JR Hildebrand about his opportunity to drive the oval races in the no 11 Rokit sponsored car for AJ Foyt Racing.
"It was a good opportunity to work with these guys again.  I enjoyed the experience with them last year in Indy.  Sometimes you don't always have the choice in terms of what the opportunities are.  Certainly, if it is between just doing Indy and doing a few more races and those happen to be the other ovals, that is what I will do."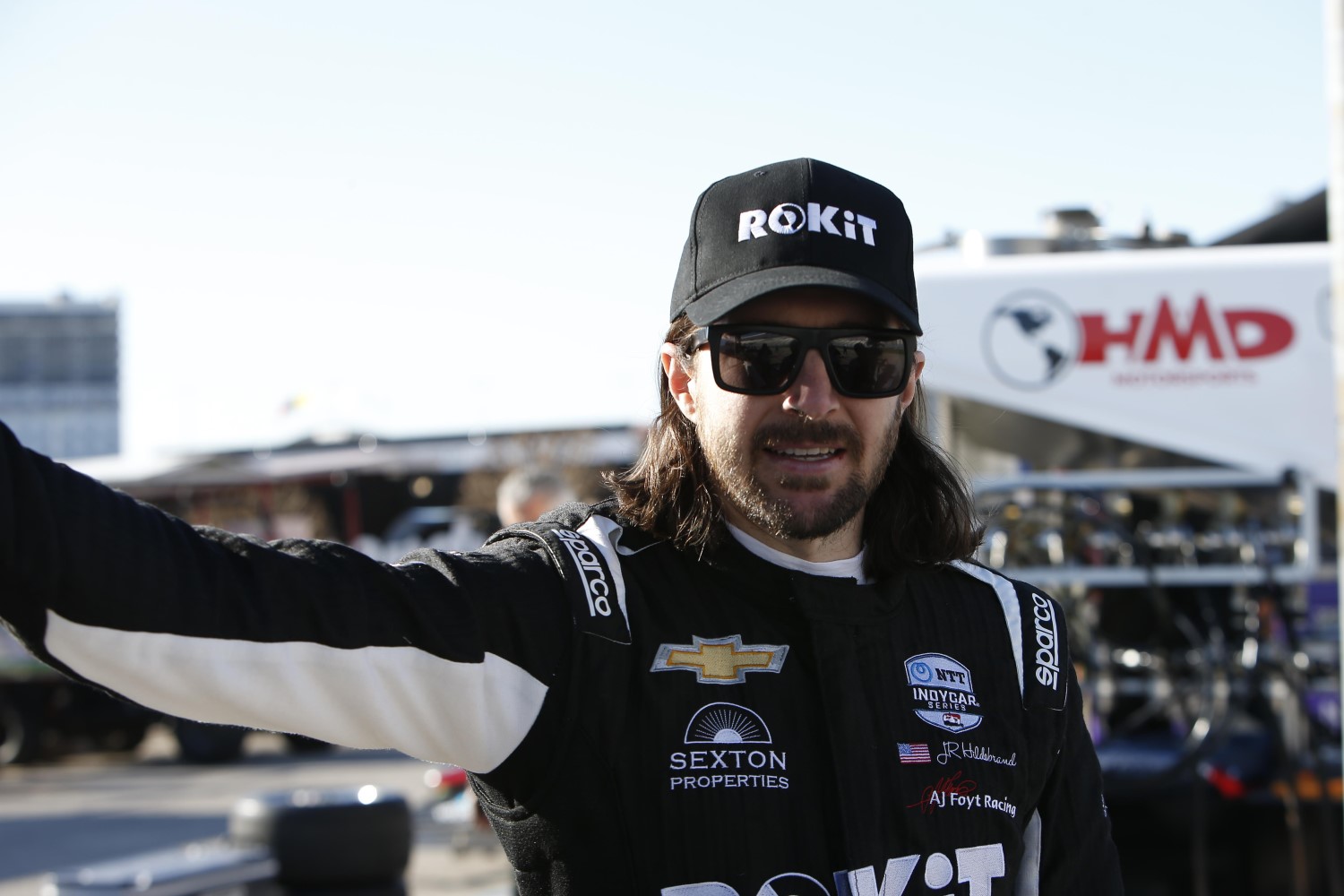 "On the 11 car, we are still just getting familiar with each other.  This program, on the whole, was not necessarily my deal.  It came together a little on the late side."
"I was not fast this session, but my guys were doing a good job of knowing what we can get through in a session.  We were a little late out to the session.  We are not yet the well-oiled machine of the number 9 car in terms of just everybody being familiar with each other."
Santino Ferrucci
We spotted Santino Ferrucci talking to AJ Foyt.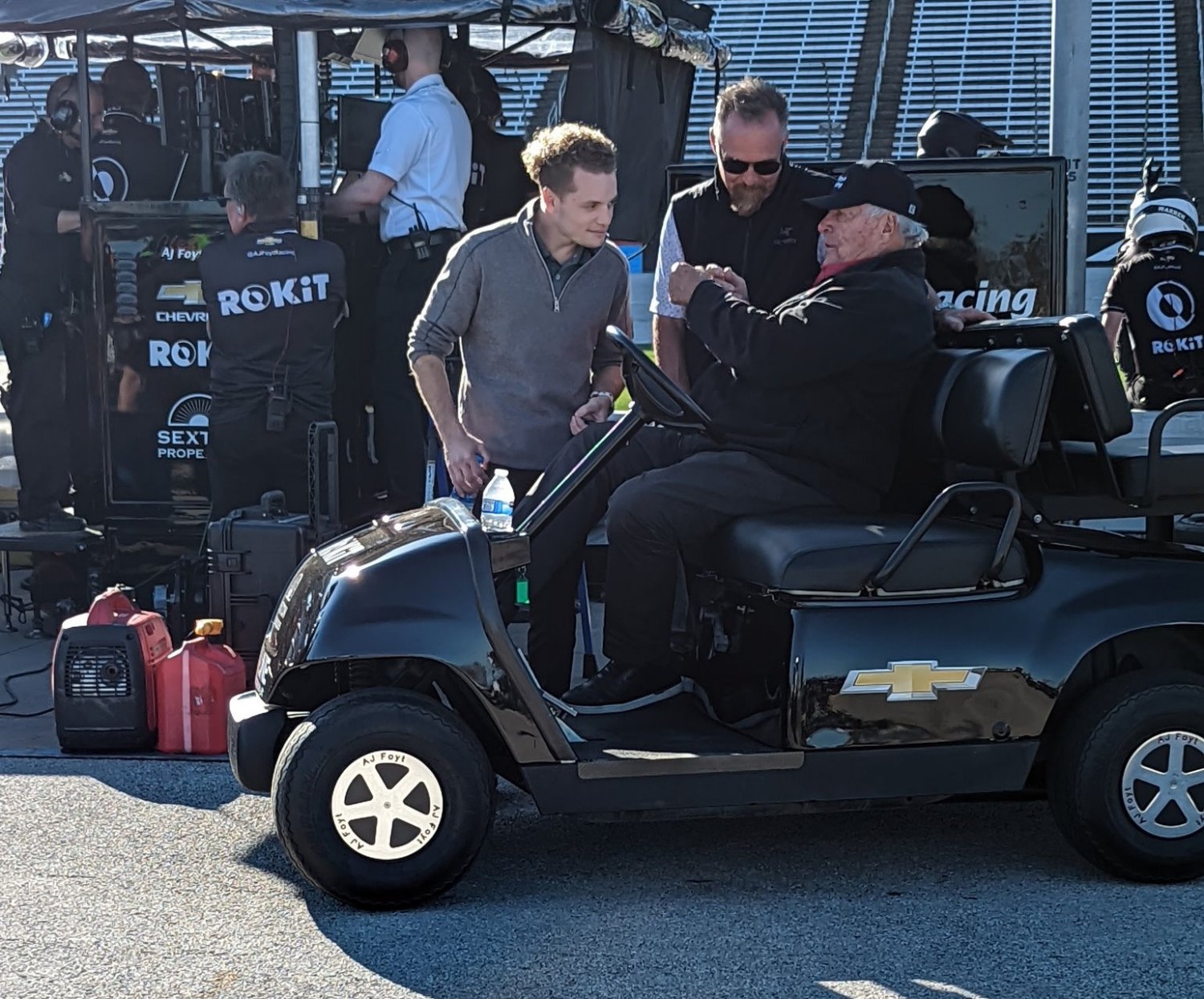 No, he was not looking for an Indy 500 ride. He already has one with the #23 Dreyer & Reinbold Chevy. Just catching up on old times.
The 2nd Groove
Only seven cars tried the upper 2nd groove yesterday for the special test.  Failing to get the entire field to run the test for fear of wrecking and not having a car to start this morning's early race, IndyCar was unable to get the 2nd groove rubbered in properly.
Fear of wrecking?  The gas pedal works both ways, boys.  Go slow at first and give the groove a chance to develop.
Drivers reported the groove used by NASCAR still too slippery. NASCAR drivers say the same thing about the PJ1 Traction compound groove until it gets properly rubbered in, then it begins to work well. Because IndyCar did not make the special session mandatory for all 27 cars, the groove did not get rubbered in correctly.
The last race here?
Texas used to be a great place to race for the IndyCars.  Side-by-side action and a decent crowd in the early years.
The 2022 XPEL 375 will be the 35th IndyCar race on the 1.5-mile quad-oval, with Arie Luyendyk earning the inaugural race victory on June 7, 1997. That first race is most notable for a post-race altercation in Victory Lane between Luyendyk and A.J. Foyt, who thought his team's driver, Billy Boat, had earned the winner's trophy.
But now there is talk this could be the last time IndyCar races here.
From those we talked to, it depends on two things:
1) How many fans buy tickets for the race today. Only about a hundred or so fans were in the grandstands Saturday, and 99 of them were Jimmie Johnson fans.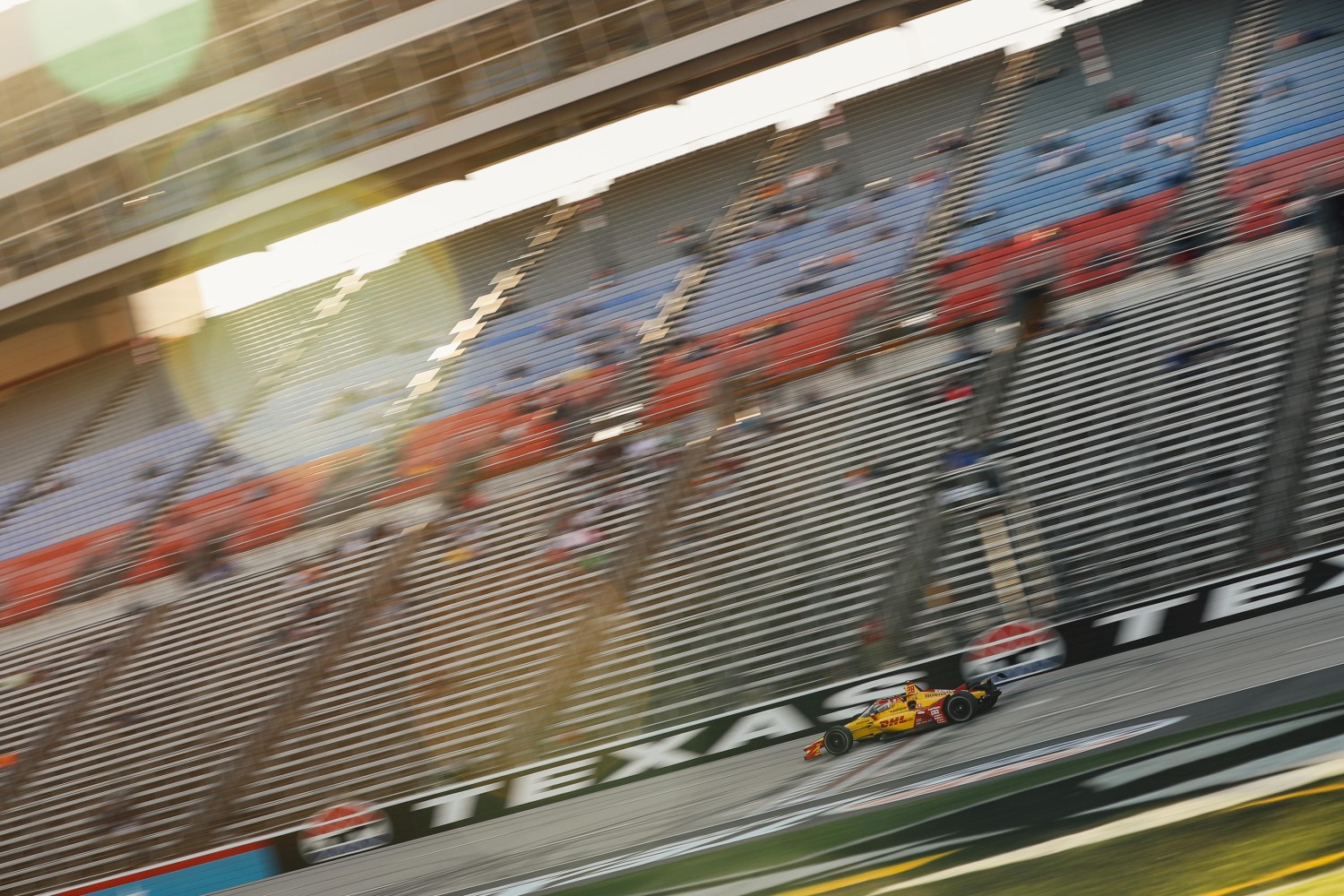 2) If the 2nd groove develops, IndyCars race side-by-side and put on a fantastic show, maybe something can be done to salvage the event.
Fans want another oval race to replace it, but where.  All the other possible venues have failed numerous times.
The Cowboy
Rinus Veekay is playing his part as a Texas Cowboy this weekend. Veekay, from the Netherlands, is enjoying many of the USA's traditions at each venue.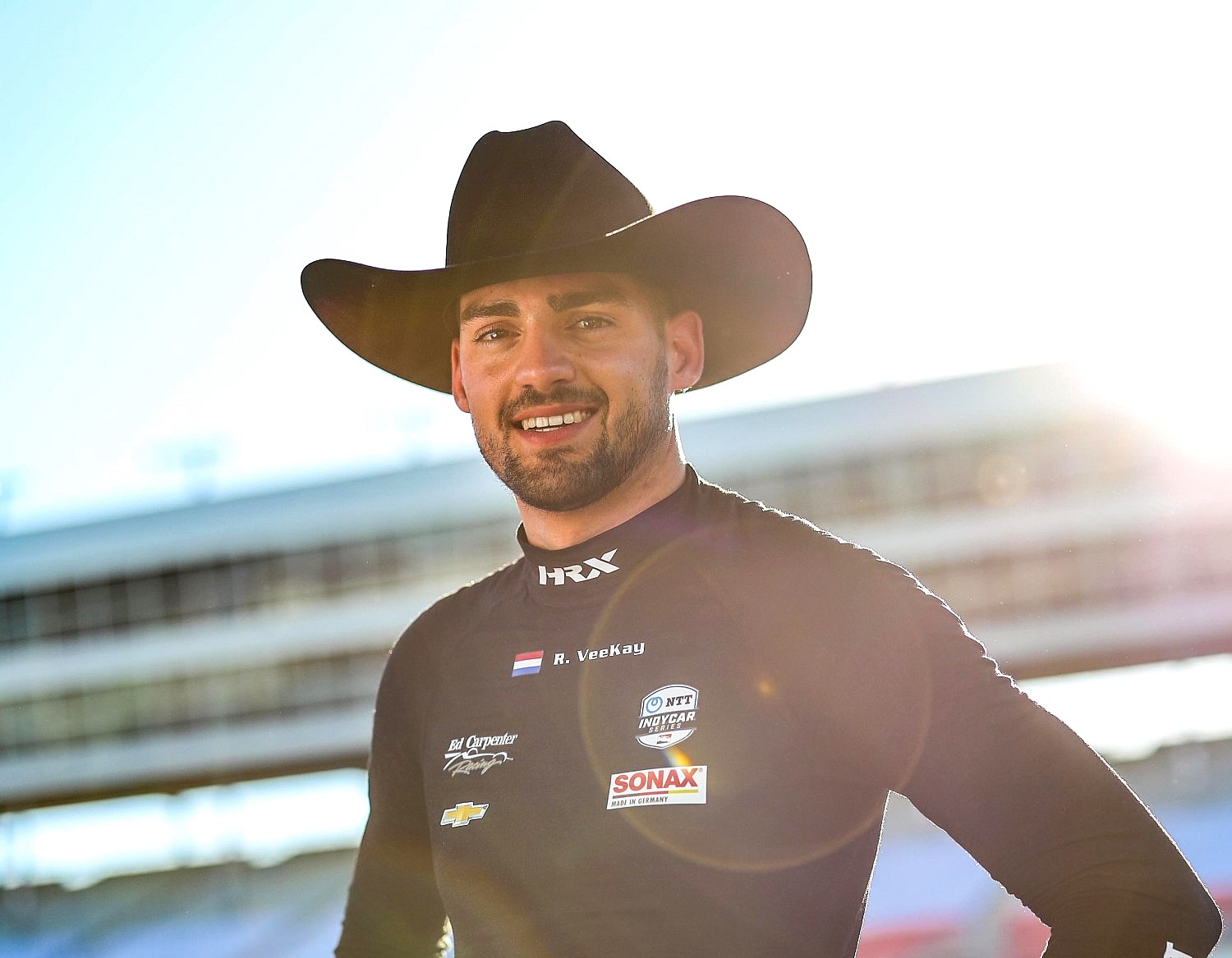 Final Practice Crash
Jack Harvey crashed in final practice (see video).
Harvey, who qualified only 24th yet was the fastest of the Rahal Letterman Lanigan-Hondas, said his car understeered up into the wall exiting Turn 2.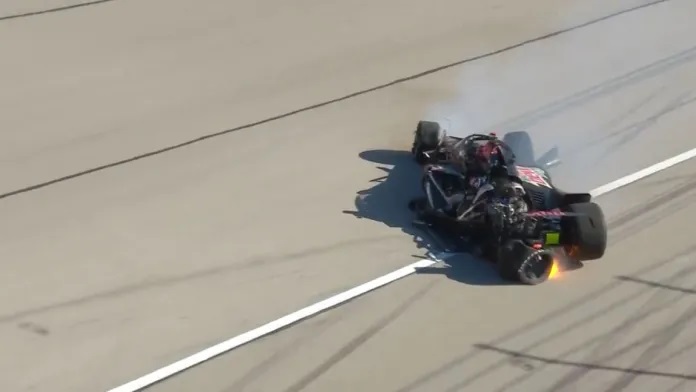 Ukraine Support
INDYCAR is devastated and heartbroken by the current tragic and senseless conditions imposed upon Ukraine and its brave citizens.

Join us in supporting @WCKitchen as it carries out vital relief efforts in response to this crisis.#INDYCAR // #ChefsForUkraine

— NTT INDYCAR SERIES (@IndyCar) March 18, 2022
Today's race broadcast starts at 11:30 am CDT.  Green flag waves at 11:45 am.
Lucille Dust reporting live from Texas Motor Speedway