F1: 'Netflix effect' drives complete Australian GP sell out
(2nd Update)
As Formula One returns to the streets of Melbourne next month a Netflix series has spurred unparalleled interest in this year's event – particularly among women.
"I think Formula One this year is going to be of enormous significance," Tourism, Sport and Major Events Minister Martin Pakula said on Sunday.
Hotels in and around Melbourne's CBD are 90 percent full the night before the race on Sunday, April 10, while Australian Grand Prix Corporation boss Andrew Westacott believes up to 25,000 people will miss out on race-weekend tickets because there is not enough space to fit them all in.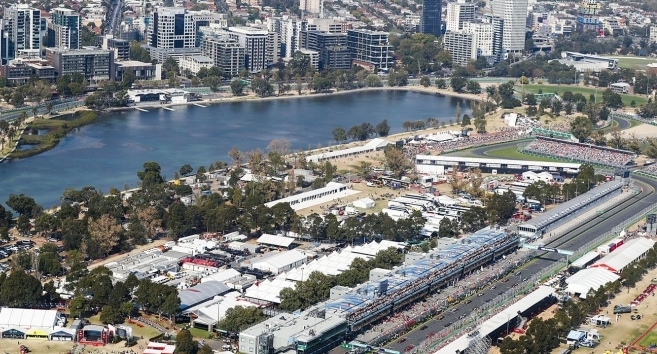 Weekend tickets for the 12 regular grandstands sold out 18 weeks before this year's event. The previous record was six weeks in advance. Five new grandstands were then created. Sunday tickets for these new stands sold out in an hour, and weekend tickets are now all gone. Organizers expect about 130,000 people on both Saturday and Sunday, when the main components of the race weekend take place.
"It's just incessant – the demand is continuing," Mr Westacott said.
So, what is causing the surge in popularity?
Mr Westacott and Mr Pakula cite the same three reasons: pent-up demand after two years without a race (2021's event was also cancelled), an extraordinary 2021 season in which fiery Dutch prodigy Max Verstappen controversially pipped Briton Lewis Hamilton to the title in the final lap of the season, and Netflix.
Fly-on-the-wall series Drive to Survive has opened up the previously Byzantine world of Formula One politics and on-track tactics to new audiences, and revealed the characters of the charismatic young men behind the wheel.
The "Netflix effect" has been lauded by the sport's administrators overseas. Sports Illustrated reported American TV viewership was up by 53 per cent last year, Australian figures on Foxtel were up by a third and a Nielsen Sports survey in 10 countries suggested the sport gained 73 million new fans in the year to March last year, three-quarters of whom were aged younger than 35.
"I've had first-hand experience of people I wouldn't have thought were interested in F1 buying tickets and telling me they're coming along because of Netflix," he said. "It's been a marketing phenomenon."
---
March 23, 2022
Now both Saturday and Sunday tickets are sold out for the Australian GP.
The sell-out Saturday will make it the highest-attended qualifying day in the race's Australian history, helping the Australian Grand Prix to one of its biggest aggregate crowds ever.
The race organizers have one more day to sell out (Friday) and the entire weekend will be sold out.
"It's not only a sell-out on Sunday, but we've had to sadly announce Saturday has sold out as well, which will hopefully push demand to Friday," said Westacott.
"We expect that we're going to have the biggest or one of the biggest aggregate crowds in the history of the event.
"We won't surpass the opening round numbers in 1996 of 154,000 on Sunday (because of current labor shortages), but we expect to have about the second or third-highest attendance on a Sunday, possibly the highest attendance ever on a Saturday and on a Friday, maybe that also moves into Thursday as well as we move closer to the event."
Westacott said the lengthy delays plus the intensity of the past two seasons has added to the hype of this year's race.
"It shows there's an insatiable appetite for the greatest racing spectacle on the planet – what we've missed for the last couple of years, we're going to see live at Albert Park," said Westacott.
"I think it's been built up by Drive to Survive, Daniel Ricciardo's exploits in Monza last year and the season finale in Abu Dhabi.
"People are being drawn to the sport, but they're also being drawn to Albert Park because we do put on a show and we'll be proud to put on a great show in 16 days when cars hit the track."
"What we always try to do is raise the bar every year because the bar keeps getting higher with new circuits like Zandvoort, as well as the show they put on in Mexico and Austin, Texas," Westacott added.
"We always want to be the best in the world so what we have to do here in Melbourne is strive to achieve greatness every time we host the event.
"What we've done is provide $20 million to upgrade the circuit – we think with the new cars and the changes we've made, it's going to be more exciting for the fans on TV as well as at the circuit.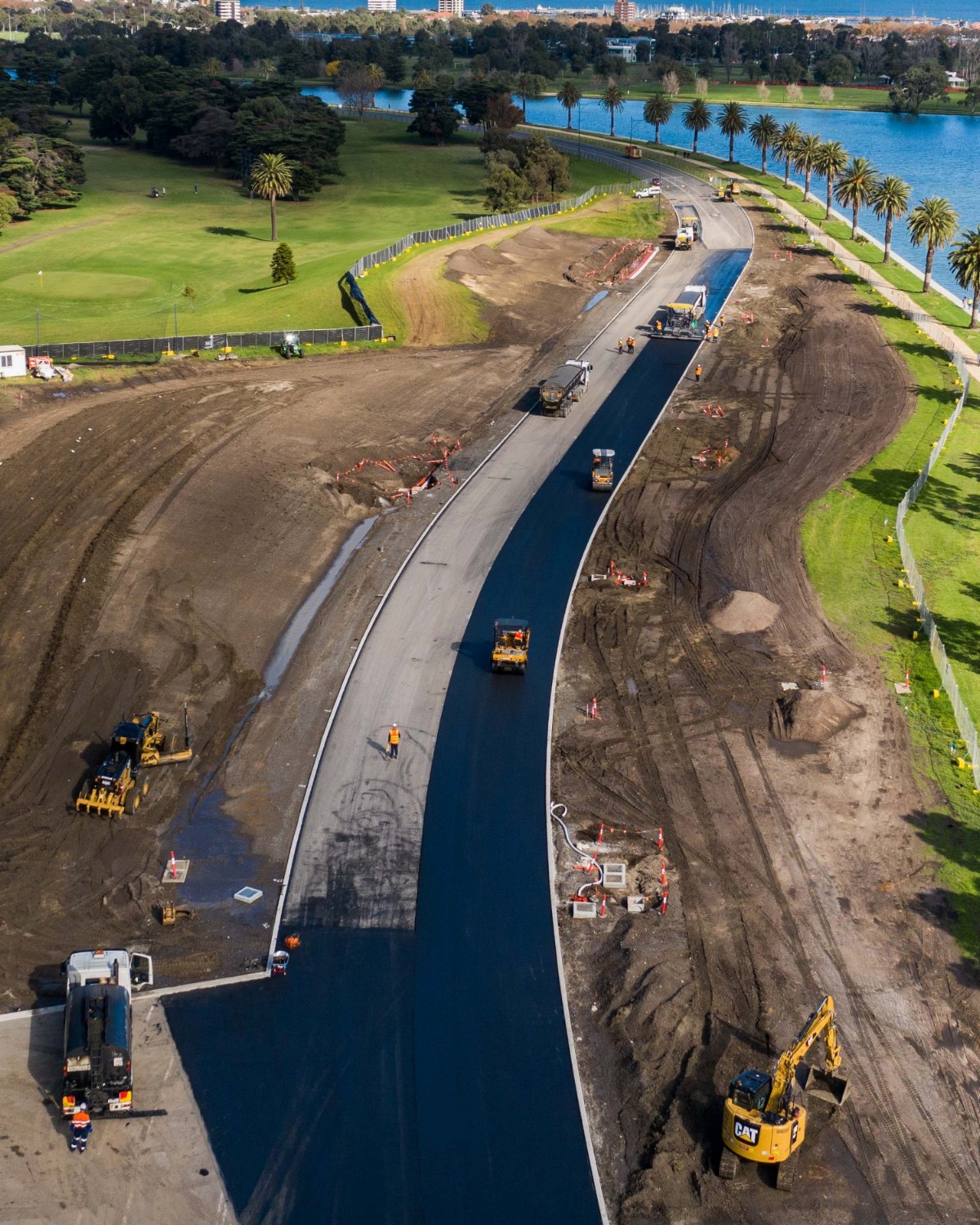 "As well as the circuit changes, we've had to put in some 41 super-screens around the venue, we've got five new grandstands and about 17 corporate facilities at various locations.
Sky Sports F1 commentator David Croft said the combination of track changes, car changes and an emergence of a younger audience for Formula 1 means this year's Australian Grand Prix is expected to add to the festival atmosphere of the event.
"Formula 1 and the paddock isn't the sort of place where a lot of people agree with a lot of things, but I think the one thing we all agree about is that we've been away from Australia for far too long," said Croft.
"The Formula 1 fraternity wants to come back and show Australia exactly what they've been missing for the past few years, and they've been missing a sport they truly love.
"Some countries host a race, some countries embrace a race and Australia very much embraces Formula 1 – it's a proper festival of motorsport.
"The track has changed a bit as well – it's been resurfaced, the bumps have gone, which is good for the new cars and regulations because the suspension is a lot stiffer in 2022.
"We've got wider entry for some of the corners at Turn 1, Turn 3, Turn 6, got rid of the chicane at Turn 9 and 10 to add another DRS (drag reduction system) zone which means drivers will be even harder on the brakes into Turn 11, which has also been reprofiled – all of which should make for better racing."
---
March 21, 2022
F1 popularity is booming worldwide, spurred on by the Netflix Series Drive-to-Survive.
Race day tickets for the upcoming Melbourne Formula 1 Grand Prix has already sold out, with hopes ticket sales on the Saturday could also soon be exhausted.
Some 125,000 people are expected to attend the Sunday race.
Melbourne last hosted the event in 2019, with the 2020 event quite literally called off at the last minute as the COVID-19 pandemic hit Australia.
Andrew Westacott, CEO of the Australian Grand Prix Corporation, said no doubt the hit Netflix series Drive to Survive had attracted new fans to the sport.
"It has been a marketing phenomenon," he told 3AW Drive.